Sure thing... Here's a Google Drive to some pics of my final lamp and the music file I created. (Joe's Lullaby) I recreated it digitally because the recording I was getting from the soundtrack has extra noise in it.
https://drive.google.com/drive/folders/0BwXZEndD2qwkTjJoSTJSbERqa2M?usp=sharing
Here are some instructions I've emailed to other people.... Good luck!
First, you need to find your Treasure Craft Hula dancing girl on ebay.
Then you need to order your lamp shade on Zazzle.com.
Make sure when you order it, the artwork is UPSIDE DOWN. I had to remove the wire framing because it is designed so that it is on the BOTTOM, but you need it on the TOP.
| | | | |
| --- | --- | --- | --- |
| Item | | Qty | Subtotal |
| | | 1 | $35.95 |
To rotate the lamp shade, I was able to get my motor out of this toy lamp. It was nice because I had the round gear that fit perfectly on the motor.
​

​



2003 SUPERMAN MOTION LAMP
( 141795561451 )



Add note




ITEM PRICE:US $5.99

You can buy similar motors on Ebay alone, but you would have to figure out a way to attach it to the lamp shade.
ITEM PRICE:US $16.73
Next, to get the sparkling, spinning effect I found this.
I got this at BIG LOTS online.
Lightshow White & Blue Kaleidoscope LED Projection Light Bulb

SKU(s): 810310255
The gray glue you see in the images is this stuff. This stuff is the magic. It's SUPER strong after 48 hours. (Like steel strong!)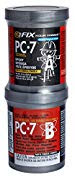 ​
PC Products PC-7 Two-Part Heavy Duty Multipurpose Epoxy Adhesive Paste, 1 lb in Two Cans, Charcoal Gray
Sold by: Amazon.com LLC
$15.10
Here is some additional stuff I bought. The lamp socket, the recordable sound player, the cord, the skirting and some drill bits that drill through porcelain.
I would recommend getting a larger wooden base and attaching the lamp pole to that like others online. But, if you want to drill into your Hula Girl, these work!
​
Legrand-Pass & Seymour 8052CC10 Medium Base Porcelain Lamp Holder, Bracket Mounted 660-watt 250-volt
Sold by: Amazon.com LLC
$5.13
​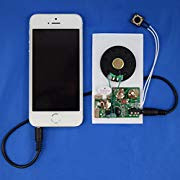 ​
RE-Recordable PUSH BUTTON Sound Module/Chip (104 seconds)
Sold by:
Invite By Voice
Product question? Ask Seller
$11.99
​
​​
​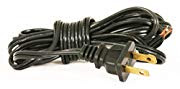 ​

Royal Designs Lamp Cord with Molded Plug, Black, 12 feet, SPT-1 (CO-1001-BLK-12-1)
Sold by: royalLAMPSHADES Product question? Ask Seller
$8.95

​
​
​

Raffia Table Skirting Party Table Decoration
Sold by: Shindigz
$4.22

​
​
​

ZFE 3/32" to 7/16" (3mm-13mm) Diamond Hole Saw Drill Bit Tile Ceramic Glass Porcelain Marble Hole Saw pack of 10Pcs
Sold by: ZFE® GROUP LIMITED
$8.99

​
​Just email me with any additional questions you might have. And have fun!​
Last edited by a moderator: