Well-Known Member
RPF PREMIUM MEMBER
After seeing some outstanding pep builds since I joined this site, I've decided to take a stab at it. I was especially inspired by Kommissar's build of the NCR Ranger from Fallout 3, so I'm choosing that as my first project. In part, this is because there doesn't seem to be any difficult curves; especially if you skip the helmet part and just modify an old WWII/Vietnam pot. I have one made of plastic, so I'll probably use that.
I'm not going for perfection here, or accuracy, simply because I don't have the time or the workbench to put a lot into this. But I'm hoping the devil will be in the details, once it's put together.
I also decided to use sheet styrene, since I've had a large roll of it for several years and figure I might as well do something with it. So, here goes...
After printing out the files on paper, I tacked them onto the styrene with glue and simply cut them out that way. I'm eyeballing everything, so I don't expect a good fit, but figure I'll fine tune it with milliput later.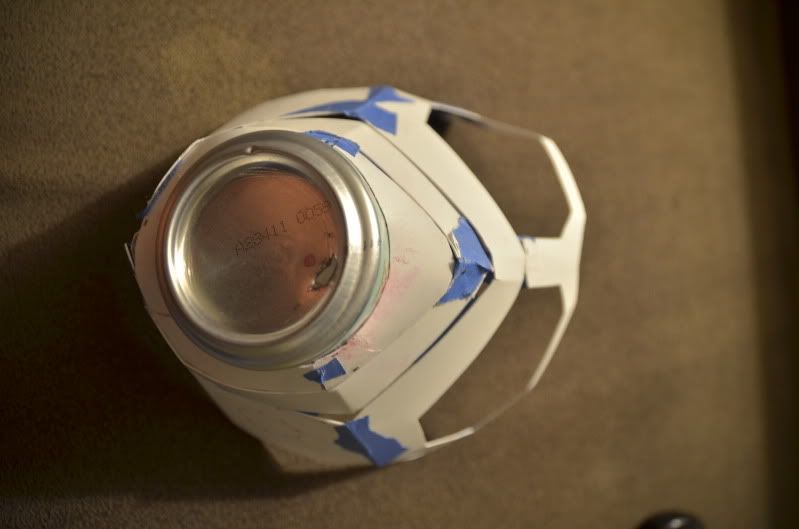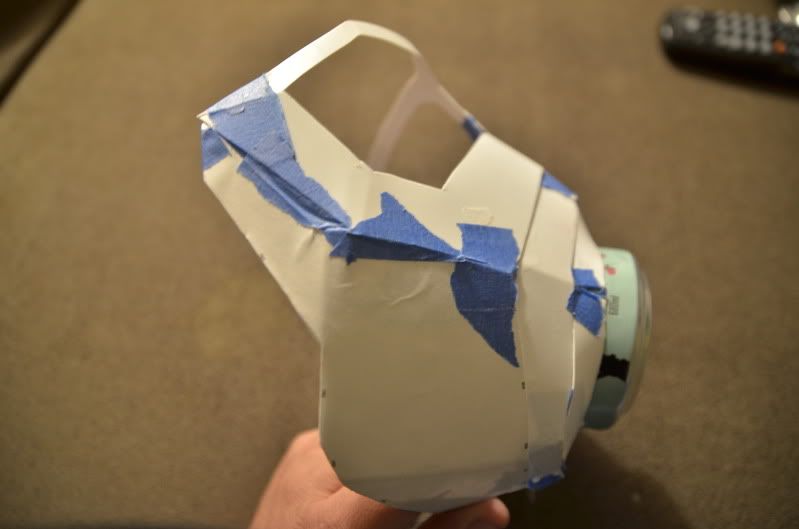 Oh, since I figured at my skill level there's little chance I'd get the circular mouth piece right, I used the bottom of an aluminum can. I'm going to add details later, like a section of an old camera lens I took apart and some mesh screen, but this will at least cover the basic shape.
For the eyes, I use "L" shaped sections of styrene backed by a thin layer of foam.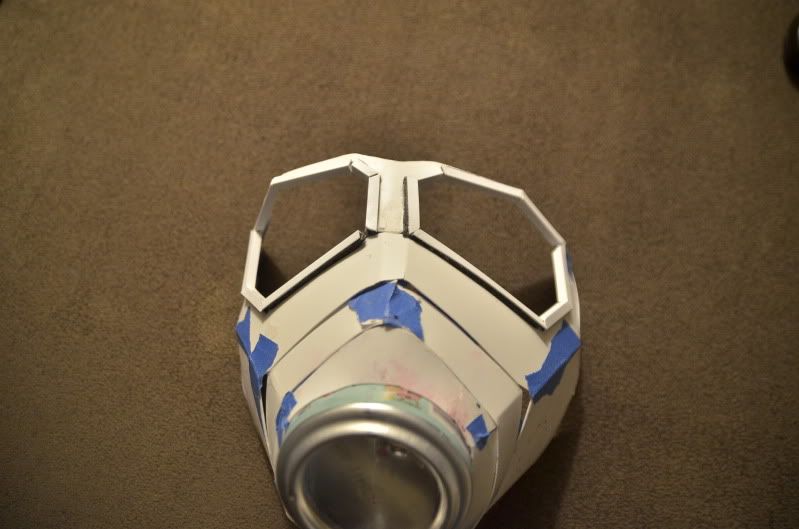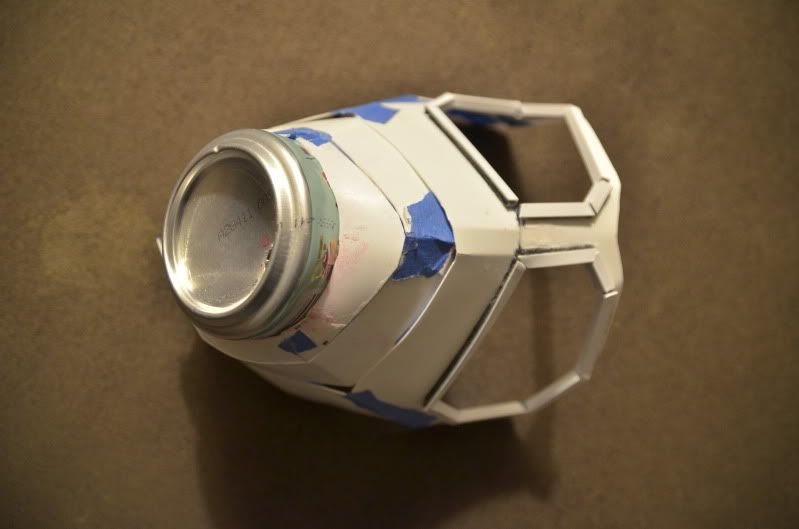 Then to adjust the shape, since it looked wide, I glued some of the styrene rods to the inside. Once the shape is where I like it, I'll probably use fiberglass to hold it all together and use a dremel to cut off the rods.
Okay, so it's an ugly start, but let's see how it progresses.
More to come later.