Having put together the bits to start on my carved foam mask, I was looking at some eyes. I'm happy to wear theatrical contacts when I'm wearing the mask, but this could be a problem if any else wanted to wear it. I wanted some eyes that could be put into the mask whilst being worn
and
still be able to see out of them (at least enough so you don't fall down a man hole, or walk into walls).
A search on the net threw up everything from ping pong balls (I might give those a try at some stage), to cast acrylic eyes.
Having no money (as usual) it had to be cheap n cheerful, but at least give a semblance of something reasonable. Here's what I came up with.
The wife regularly buys deodorant brands that have translucent plastic caps. I had noticed green, yellow, pink and 'white' ones. They are domed and about an inch in diameter with a small 'flat' on the top. I thought I'd give em a go.
First I drilled a pilot hole in the top with a pin vice.
Then drilled them out to 1/4" using a cordless drill. I was amazed how much you can see through a 1/4" hole.
Next they need to be chucked for initial painting, you could use a 1/4" dowel, but I found an arbour from a hole cutting set with a 1/4" bit so used that.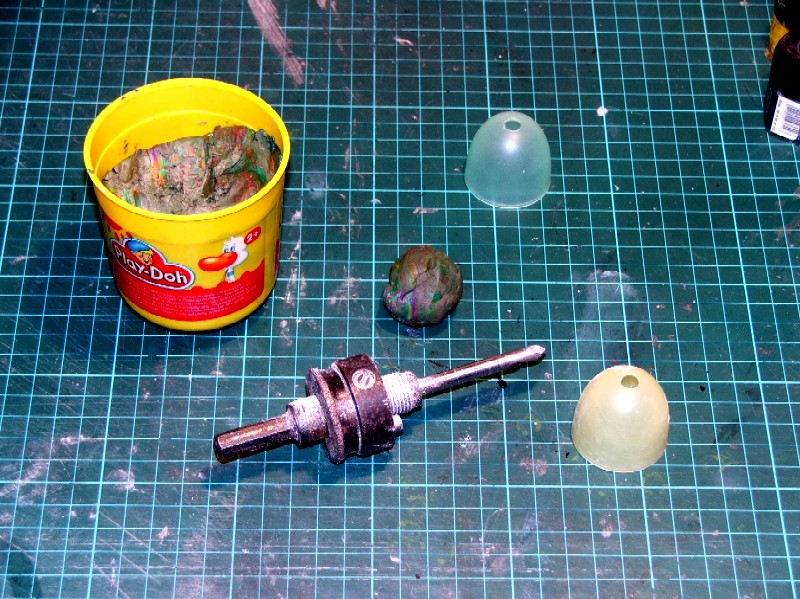 I put one of the eyes on the arbour and packed it with plasticine.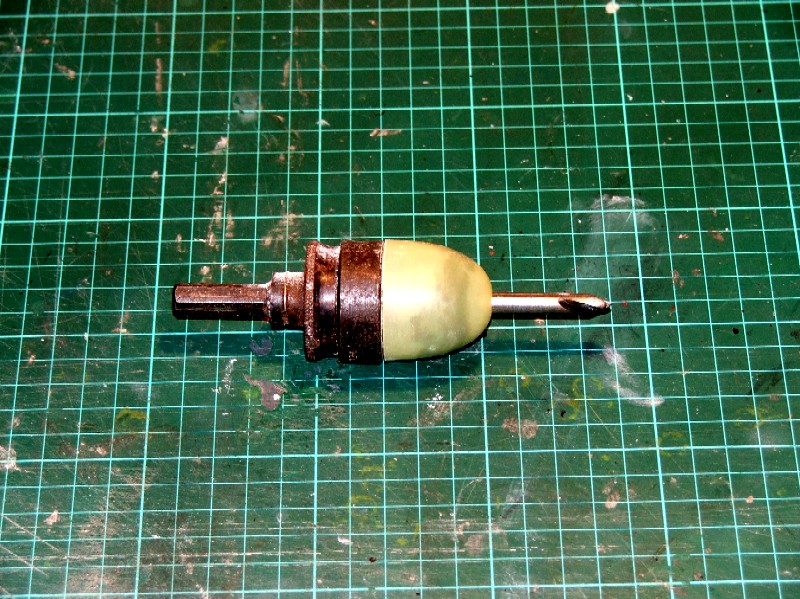 This was then chucked in the cordless drill and a small dot placed where I wanted the outside of the iris to go
With your paints at the ready, run up the drill to a fairly slow constant speed, I used a tie wrap for this but you can use a small clamp to hold the trigger down.
I added a touch of yellow, then red, then an outer line of black. Nice and circular.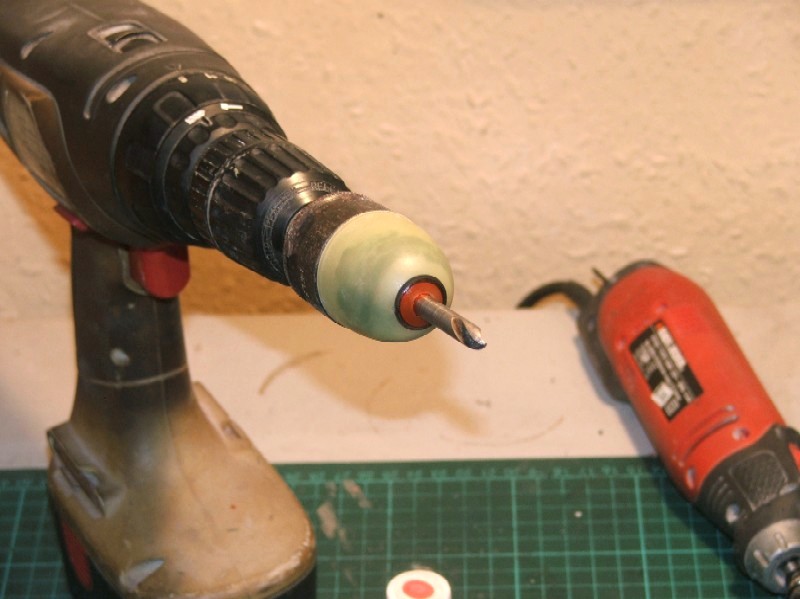 Next I removed the eye and started adding some more yellow.
I blended out some of the red and black edge....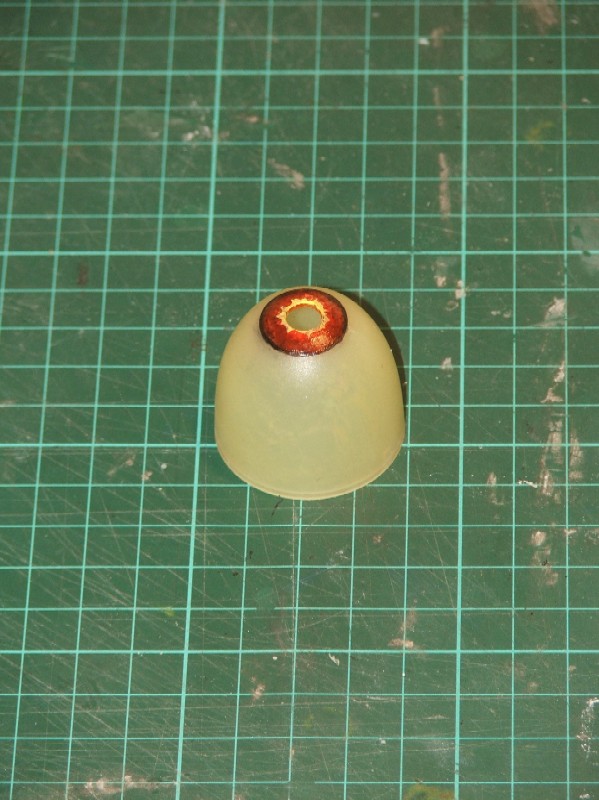 then used my rigger to start adding some filament lines.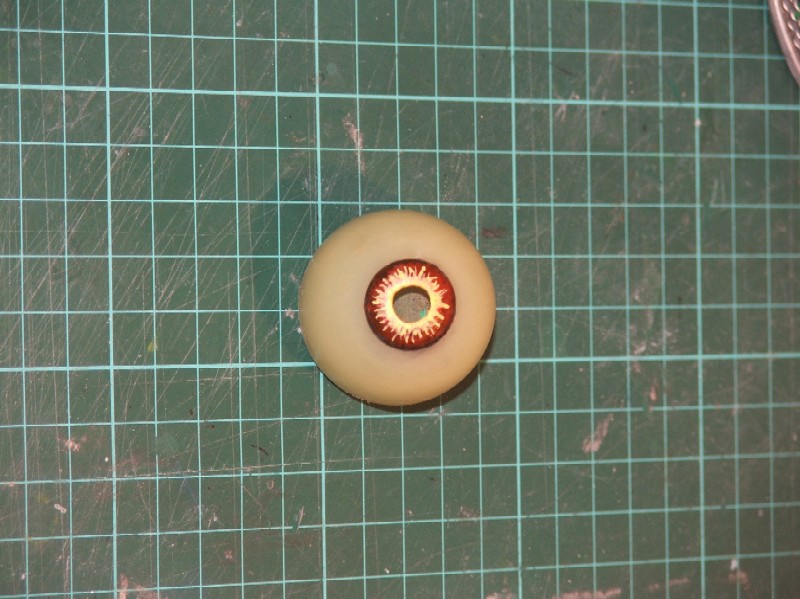 Not great as yet, my painting eye skills need a lot of improvement! I intend adding a little airbrush over-spray and some red nylon filament veins, then the whole thing will need a coat of permawet or similar. However, current cost of these eyes has been the cost of the paint.
I'll post more as I go along.