I just finished up my 4th Kermit Puppet build. It never seems to end, as I'm always seeing things that need to be improved. This time, it was the shape and material of the mouth-plate that motivated me to make this one, along with a scale modification after I spent some time studying an original Kermit up close in an exhibition here early this year. Kermit looked surprisingly small in person--not much bigger than the MR replicas Kermit. I redid most of my patterns, especially the head, as this time I used rubber as the mouth-plate material, giving him a wider range of emotions. Overall, this Kermit is also slightly smaller than my earlier builds--even closer to the original I observed. Even then, he is still just over two feet in height. Materials used, except for the rubber mouth-plate, are the same as previous builds: antron fleece from "Puppet Pelts" (a great shop), black adhesive velvet, ultrasuede (red), jewelry wire (fingers), felt, 35mm domes (Puppet Pelts).


I'll start with the pics of the final result: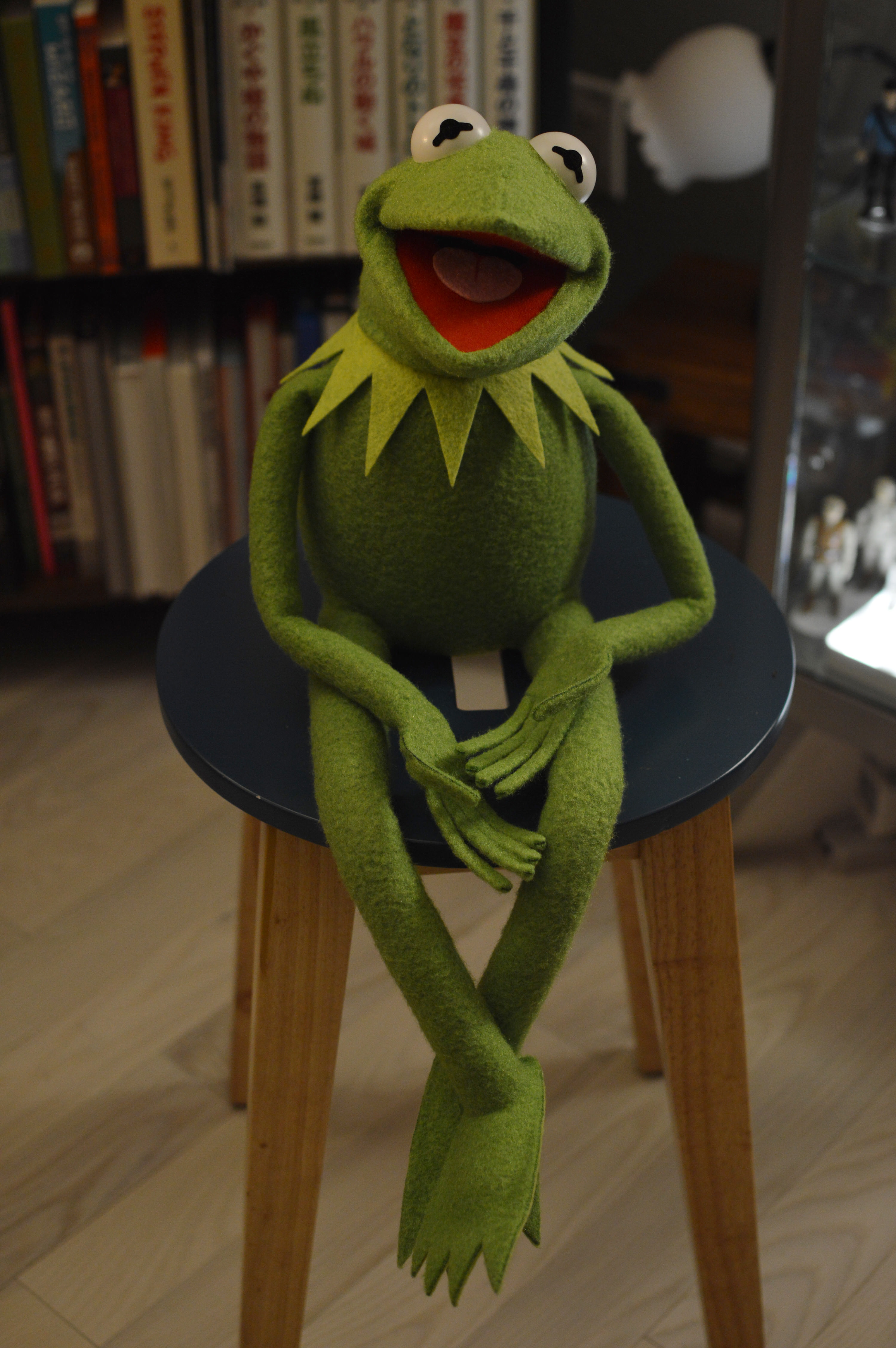 Some progress photos below! I'm not releasing the new patterns for this build, as it just took far too much work on them to get to this point, however, the modifications were done to the patterns I've previously posted on my earlier Kermit build. I'll eventually write up a few tips/tutorials on how to customize the head pattern to your own hand.


Pattern Bag: It took me 6 different designs to arrive at the head that you see on this build. Most of the changes were small, but made big differences!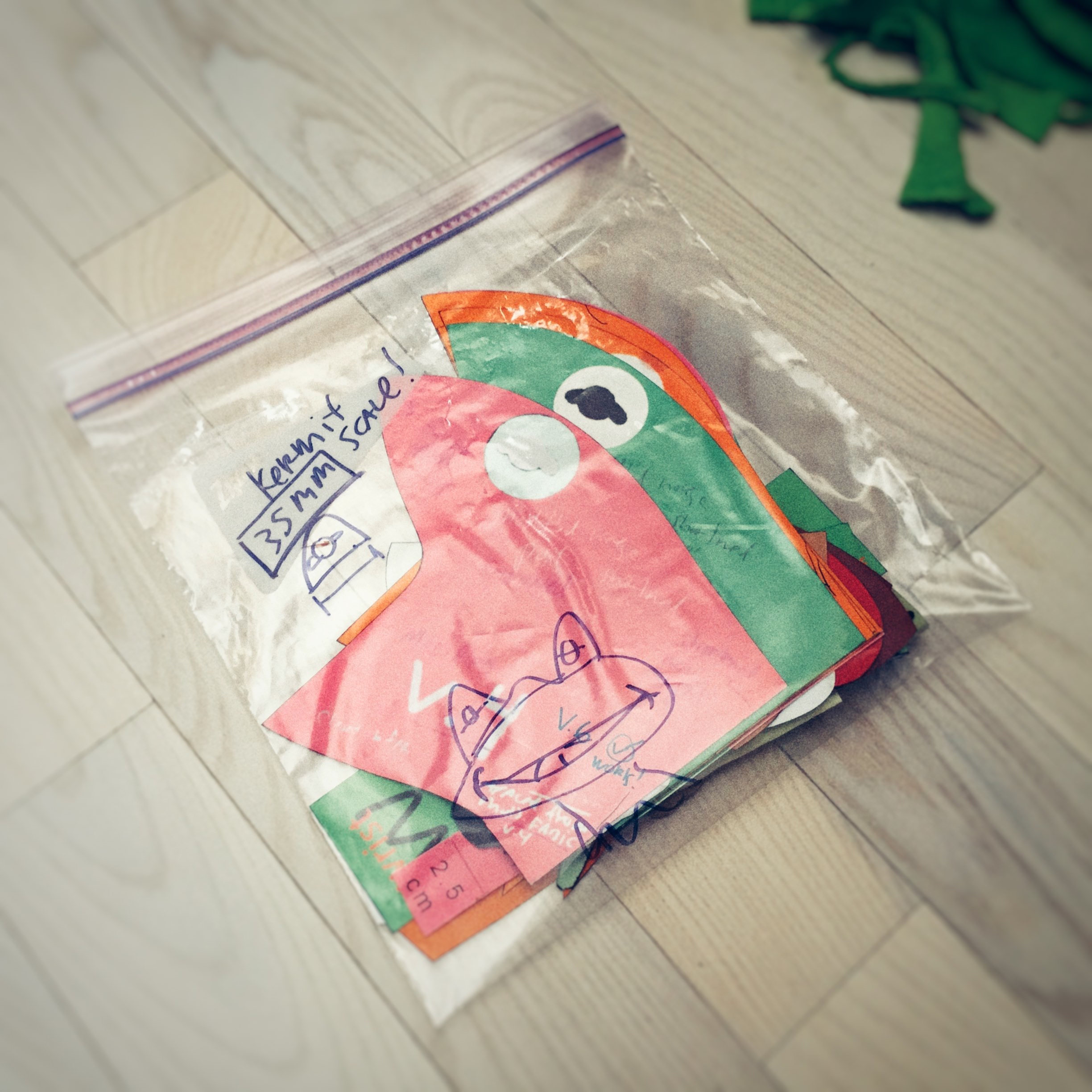 The feet are based more on the iconic Kermit feet than the earlier flat looking style that I used on my previous build.

Arm/hands patterns were upgraded by combining the palm with the arm (like the MR pattern). A bit more streamlined than my earlier pattern.
Styrene "palm" insert. The finger wires were hooked and then epoxied into the plate for more security.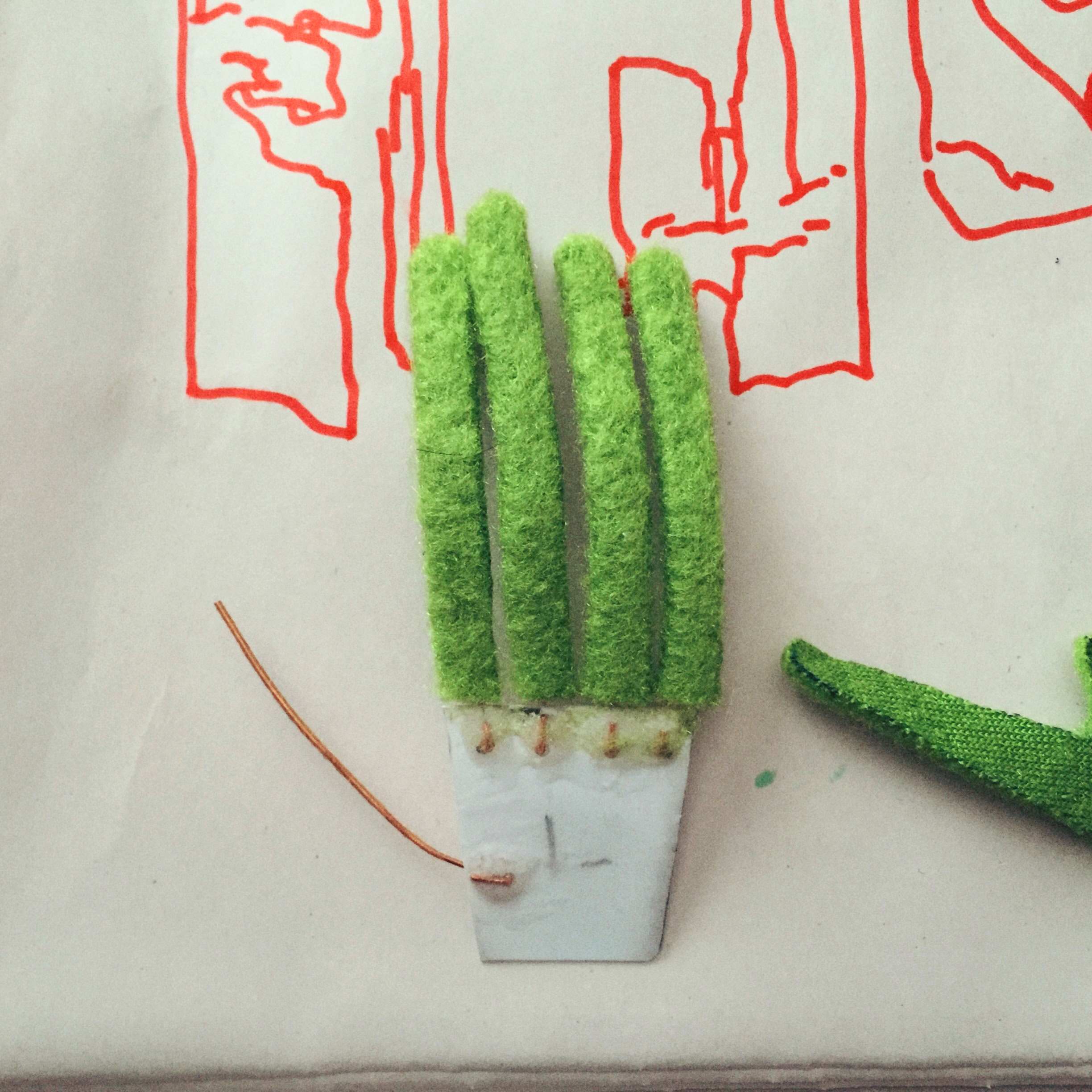 The eyes are 35mm domes (scaled down from the 40mm ping pongs I'd used on my previous builds), purchased from "Puppet Pelts", and then painted. I also modified the attachment in the back with a nylon screw and nut, as I wanted them to be removable. At some point I may sand down the profile of the nut so that it is less intrusive on the performer's hand.
Giving the felt a slightly yellow tint. I wanted the felt to have a slightly more lime appearance with a hint of yellow, to make it look more like some of the earlier Kermits. The exhibition one I saw had a collar similar to this color:
I'll update more with some tutorial drawings and tips!
Last edited: