Hi All
So I was having a bash at building an e-web for the UK garrison guys, and have almost finished the power box, so started planning the cannon and tripod and when talking to an elderly chum of mine, he thought the side bits on the cannon body were airplane yokes, but couldn't remember off what, so if anyone has any info on this or any other parts of the cannon I would love to hear from you.
So this is what he thought, but admitted he is getting on, and his memory is not what it used to be, lol.
In the picture we're looking at the back, not the front hence you can see the strengthening struts if you like.
He reckoned the top and bottom round tubes have been added so ignore them.
He said there might have been padding around what would be the hand grip side areas, but nothing fancy just tube type padding at best, and it was the unusual shape of the bottom that he recognised.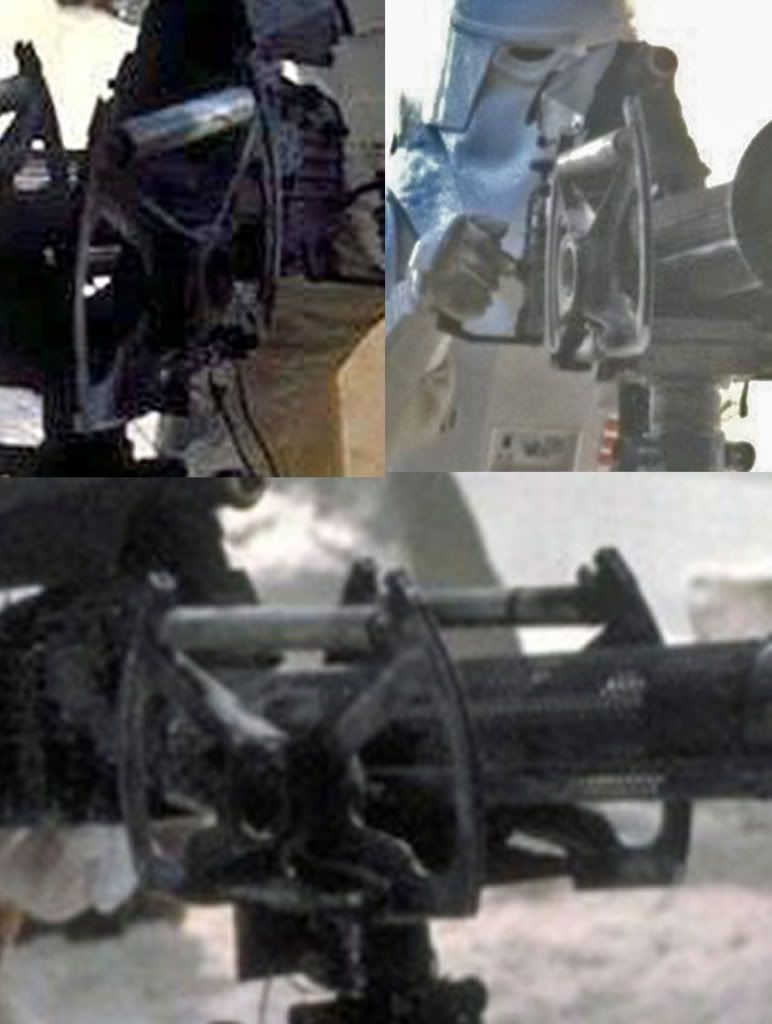 Now I also found in the blueprints book a photo taken when they were making starwars as they visited four plane scrap yards around Britain and bought up thousands of pounds worth of old parts, so have also included the picture from the book, as I thought if someone can identify the engines in the picture it might help identify a possible plane.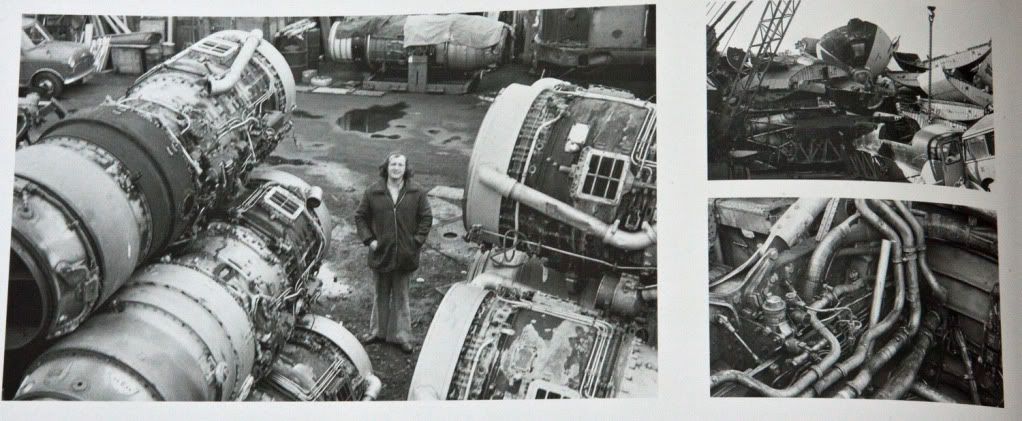 Many thanks
Don