And with the weekend comes the boot covers.
Planned these out a few days ahead of time and jumped right into making the patterns.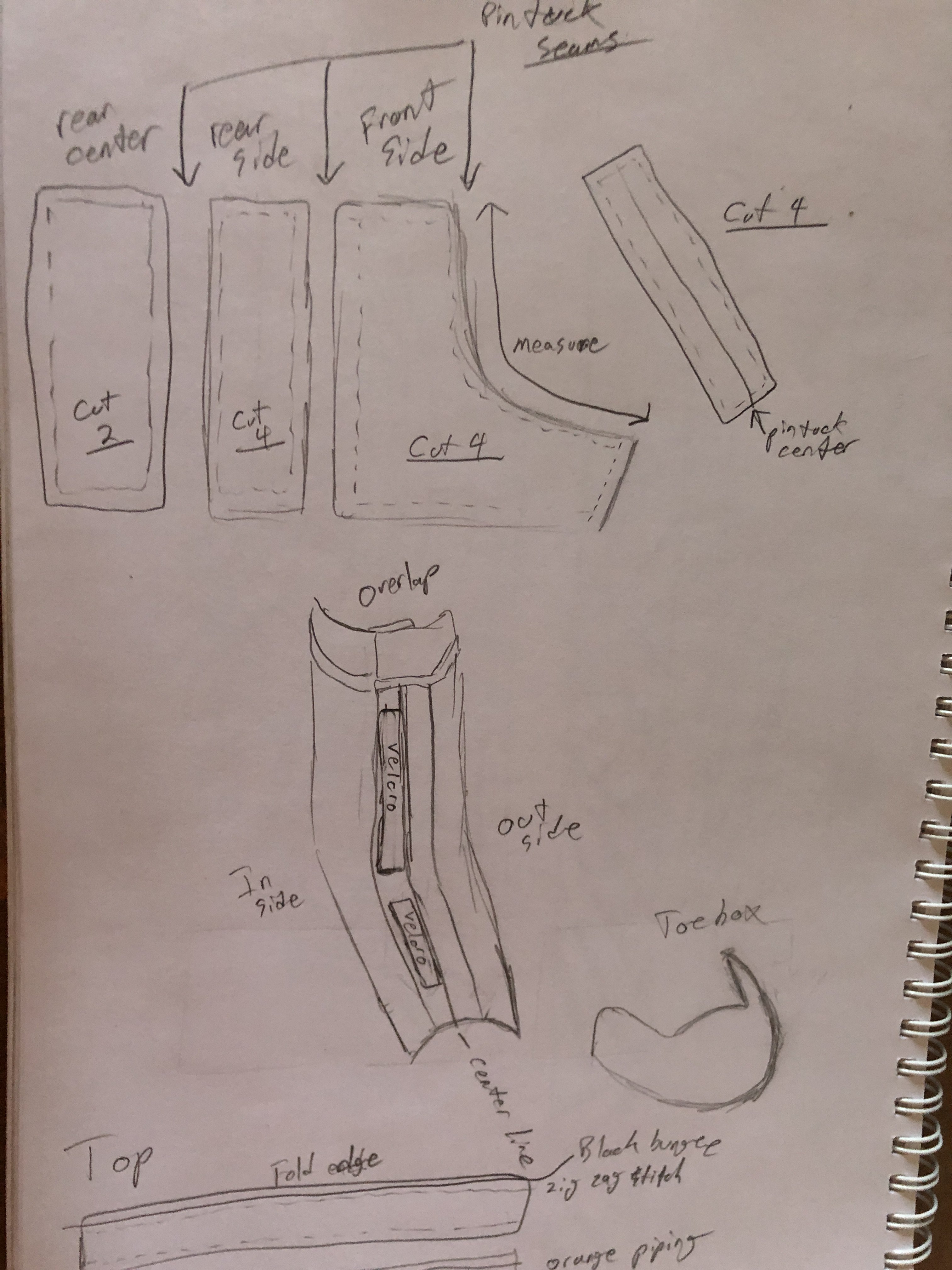 To make the patterns I just laid the boots I would be wearing down on some paper and traced out the side panels of the covers.
Use my breakdown to break that up into sections then added about 2 inches total between each panel so the outside would be even larger then the boot. Doing so gave them that space/moon boot look.
I don't know the name of the stitching style I used but I achieved it but sewing the seams together on the inside and then folding the allowances back and topstitching to the back side of the seam. I called it pin tuck in my notes but that's not what it is.
Once I had the outside pieces together I used them as a pattern to cut out some of my grey 3D spacer mesh and used that to fill and hold up the inside. Added Velcro to the front closure. Topped with more of my hand made orange piping and a 2 inch fold of black fabric.
On the inside of the black I sewed in some bungee to clamped the tops to my shins.
And finally some more bungee cord across the bottoms to hold tight to the boot allowing it to remain removable.
and finally the reference
Last edited: