Hi ! i'm here to share my new costume ( personnal creation as always )
The concept :


2075. After being abused for centuries, man has finally realized that the survival of his species was related to the health of mother Earth. With its good intentions, Man has released machines to find a beneficial balance with nature. Species that seemed lost forever begins to repopulate their original territories. The harmony between man, plant and animal seems complete.
Complete? Not quite ... Unfortunately, in the dark, an army of nostalgic for the era of technology threatens this nice balance. Selfish and unscrupulous beings pollute, defile, mistreat nature.
Do they let it dominate again? They imagine that the twentieth century has not served as a lesson?
Connected by a mysthical energy, all forms of life, whether animal or vegetable, feeling the threat, the discomfort, pain, turbulence of the Earth. They then unite and choose their hero.
This hero, sensitive to the pain of the animal and plant world, will be guided by three oracles present on his golden armor: Aulnéa, Orméia and Cyprésia.
His name ? Zenhit



And the build :

I'm using foam and Expand PVC


To start the build, i've buy a plastic mannequin ( the mannequin has the same size as my body ).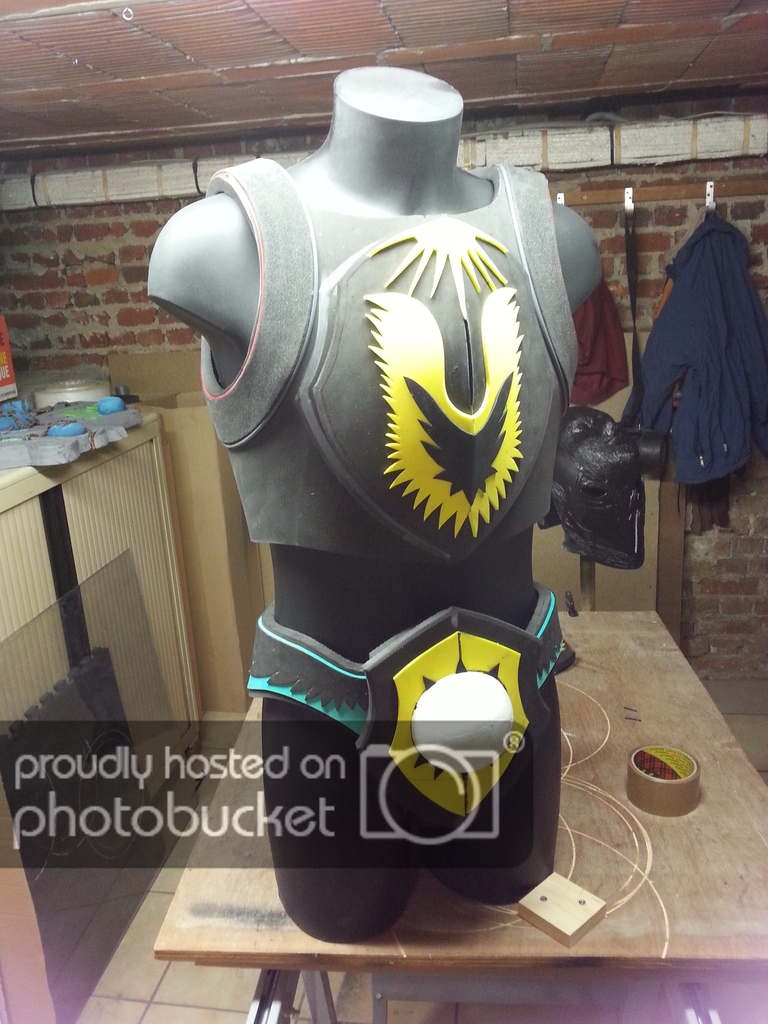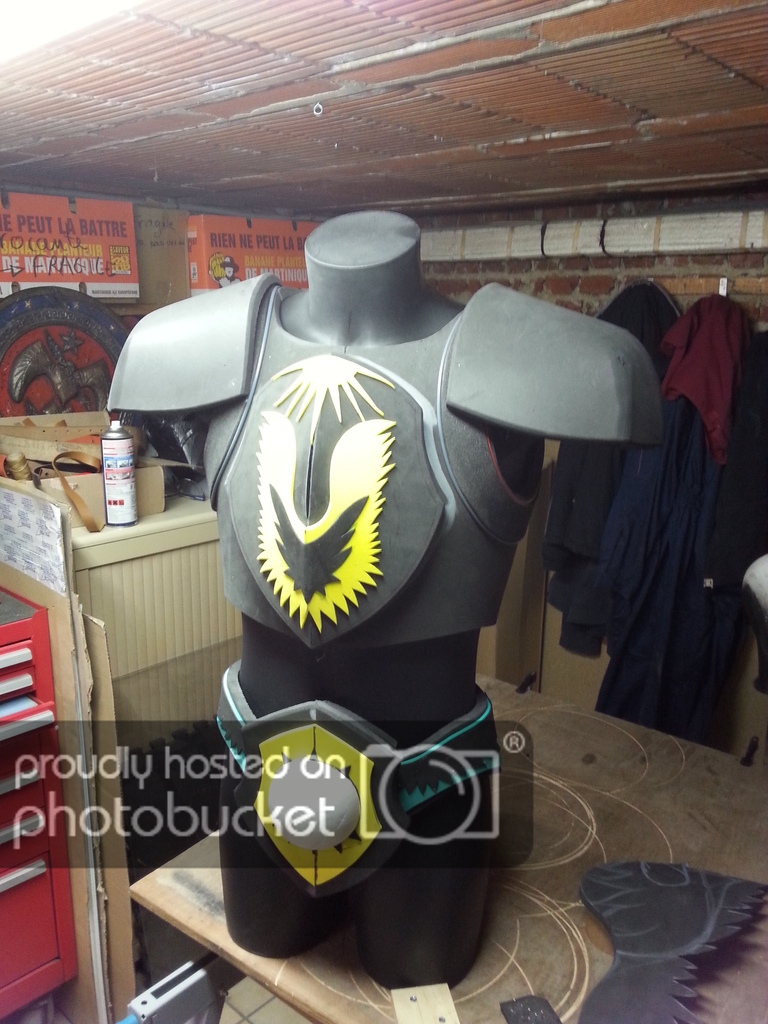 All the armor will be paint with an old gold effect. and some leaf will be add to give a "natural" aspect to the armor. I want that peoples see the connection of the knight with the nature.
Last edited by a moderator: