Well-Known Member
RPF PREMIUM MEMBER
Thank you! I ordered the blaze red from zero and I can understand what you mean, wherever we see the car in the final cut it's giving the appearance of being maroon. Then there is the occasional time when a searchlight hits it from above (like when Deckard exits the car to go inside the Bradbury building) where it gives off that orange tone. I think a lot of it will depend on how and where you intend to display it in terms of the lighting conditions. When we see the car in darkness it almost reminds me of this colour:

C. Leclerc Ferrari SF1000 #16 1000th GP Ferrari Toskana GP F1 2020 - LSF1031, EAN 9580006141781
Will be great to see what the zero paint looks like. I've used a few of their colours before and they are a joy to use.
I see what you mean on that Ferrari F1 colour, it's got that really deep red hue you see in the shadows.
At the moment I'm leaning towards doing a two tone scheme with a coppery orange and deep red. I've seen some builds like this in the past and it's feeling more and more right to me. Especially when the following images are taken into account.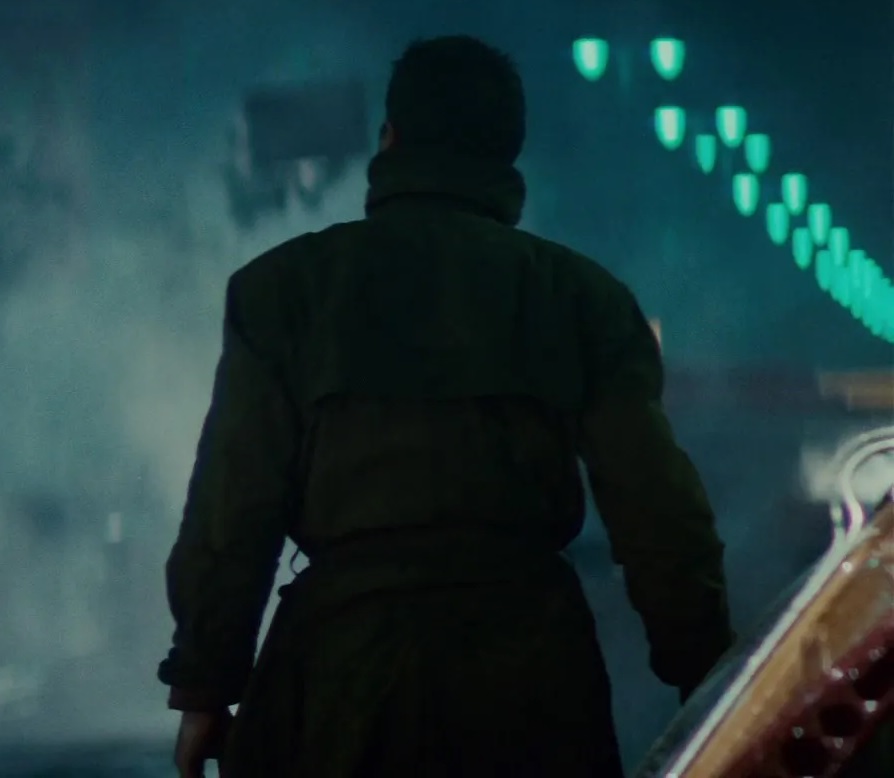 This is a cropped screen grab (sourced from
Blade Runner (1982) - Movie- Screencaps.com
) taken from the scene you mentioned outside the Bradbury. It looks very much like a deep red on that frame around the back of the car with the circle pattern. It looks like it extends round the side as well and remains that colour. Then there is a clear separation into a coppery colour.
It matches the below on set image pretty well too.