Howdy RPF'ers... I posted this a while back on some of the other lightsaber forums, but thought maybe some of you might enjoy seeing it here...
I built this saber as part of another forum's saber building contest.
First off, I apologize - this is going to be a LOOOOONG post....
ROGUE
This saber draws its inspiration from a backstory akin to that of Kyle Katarn. I had envisioned a mercenary type individual who was inexplicably "drawn" to Ruusak, but was unexpectedly stranded there for a short time when his ship was damaged during entry. During that time, with limited resources, this person stumbled into the Valley of the Jedi, and was mentored by a force spirit in the ways of the Force. The following saber is the result of that journey – constructed from random scavenged assembled parts from his downed ship and his own personal blaster weapon, it had some already existing minor weathering from previous battles and scars. I wanted it to look "used, but taken care of."
From a build standpoint, it took me quite a while to come up with the initial design layout. Looking at the original bare K3GR2 hilt, I tried to think of something original and unique. I knew we were all going to start at a similar origin point – bare hilt, sound board, battery pack, speaker, blinkies…. We've all built sabers before. We all know what they can do. I wanted to push myself to do something that I had never seen done before. To start, I designed and tried to emulate an aluminum crystal chamber core in the style of Goodman. On one side of the cylinder is the milled out crystal chamber, which eventually got an external PC coating of (weathered) black chrome, and on the other sides of the cylinder are the bargraph and wire mounting channels. I also wanted to try something different with the blinkies – taking inspiration from many other saber designs. I milled out brass tube channels into the choke, milled slots into the brass tubes themselves, affixed fiber optic cables into the tubes, and mounted 3mm yellow LEDs at the end of each tube for a unique take. I also wanted to make my own custom activation box. Normally I'm not a huge fan of external boxes, but for this particular build, I felt it "worked" with the overall theme. Unfortunately, this took multiple tries to get "just right". Yeah, I know - we've all been there… Finally I made my own speaker holder out of PVC – I wanted to mount my speaker sideways in the hilt, utilizing the rear hilt section like the BOSE acoustic cannon. The reasons for this were the following: I wanted some of the blue "candle flicker" LEDs to be able to shine through to the pommel, and I wanted to have easy access to the MicroSD card, even through the speaker mounting.
TOOLS USED:
LMS Mini-Mill and Mini-Lathe, Dremel, sandpaper, hand files, aluminum black and garden rocks/pebbles for weathering.
HILT SPECS:
Custom lathed and milled crystal chamber choke insert with wire / bargraph channels.
Custom shroudwork to suggest previous origin as scavenged blaster and ship parts.
Peripheral "ring" of 3mm yellow LEDs around the choke section.
Lightly weathered Black chrome powder coating.
Custom designed activation box with main and aux activation switches, recharge port, RICE port, and RICE SPST connection switch.
Bargraph PCB Calvalry custom sabers.
Male and Female 4 terminal battery connectors.
Custom PVC speaker mount.
Hand etched outlined aurebesh engraving
SPECS:
Crystal Focus 6.5 + CEx
Fonts installed: Twilight Sentinel, Rogue69, Revenge, Vaapad, Crystalline workshop, Phoenix Sword.
TCSS 14500 7.4V Li-Ion pack
RBG Tri-CREE
2W TCSS speaker
Build video: (mods, can you help me figure out how to embed these? thanks!!)
kegger build - YouTube
Selected GLAMS: (pics are now clickable)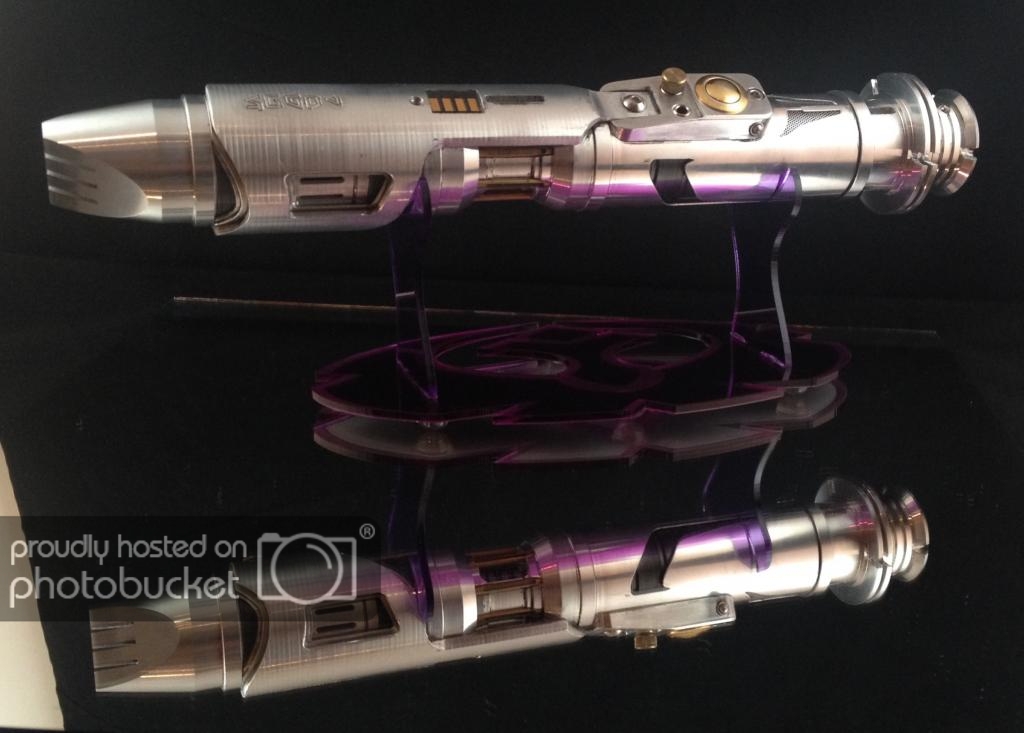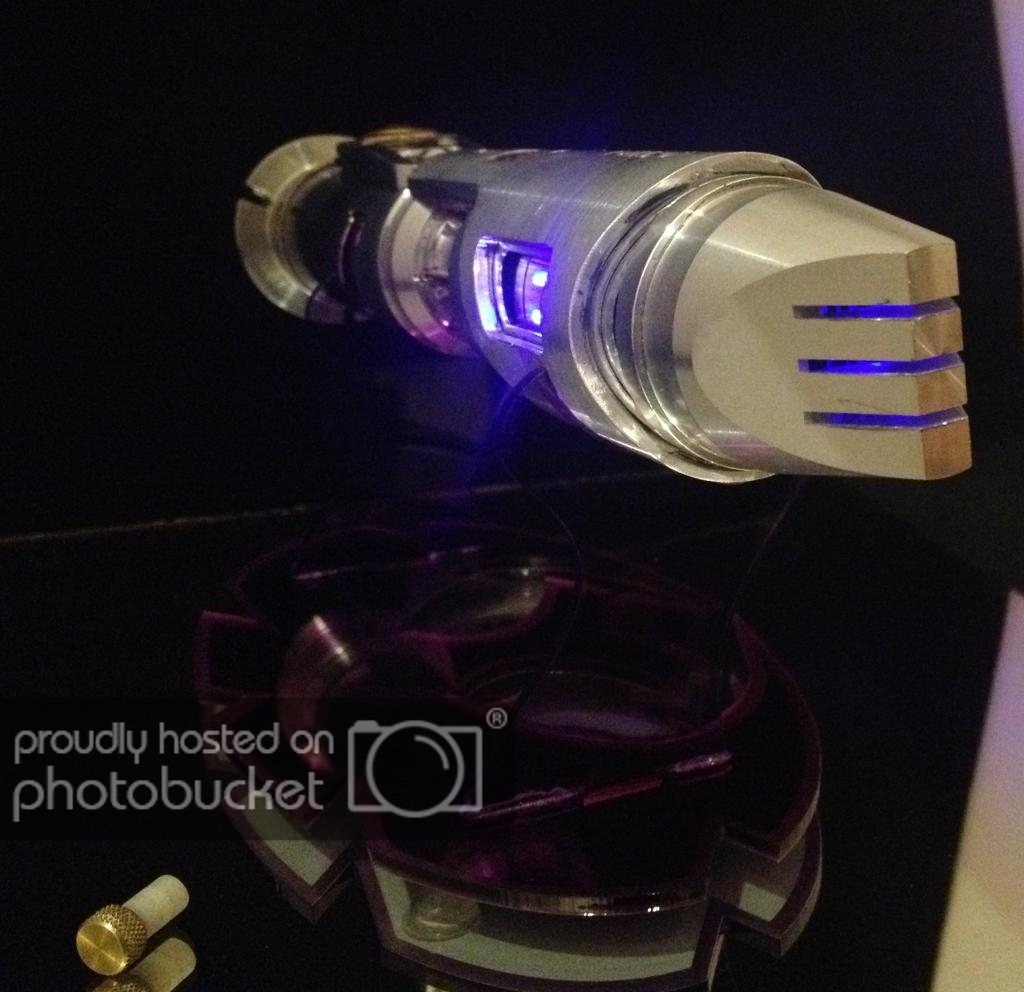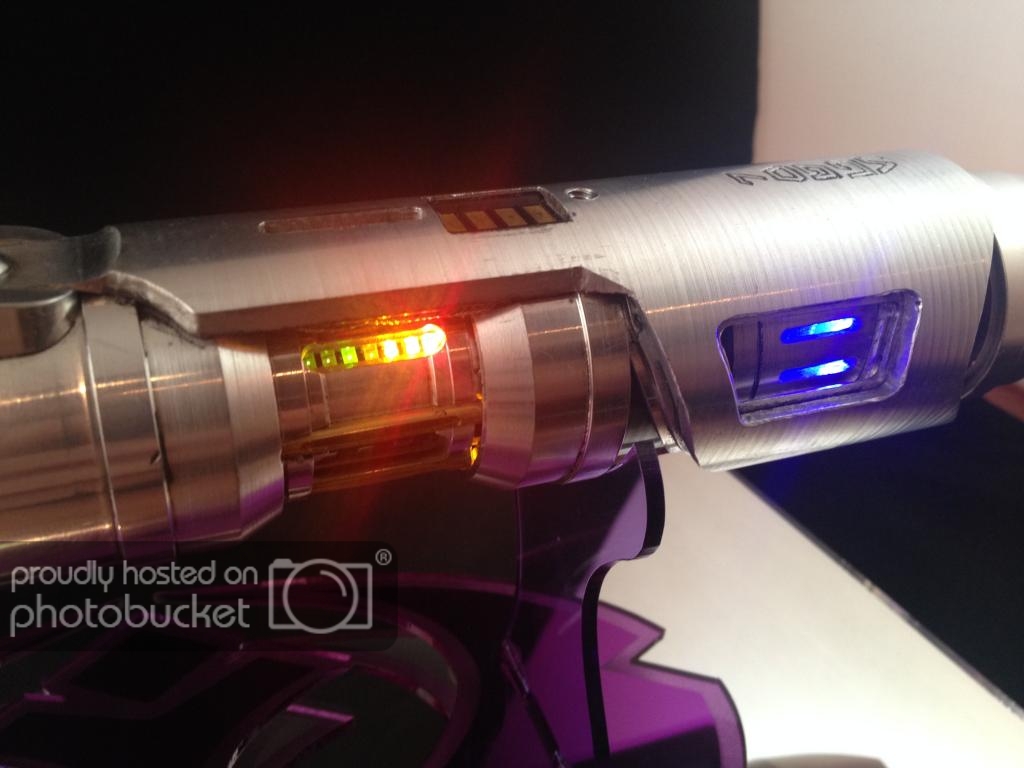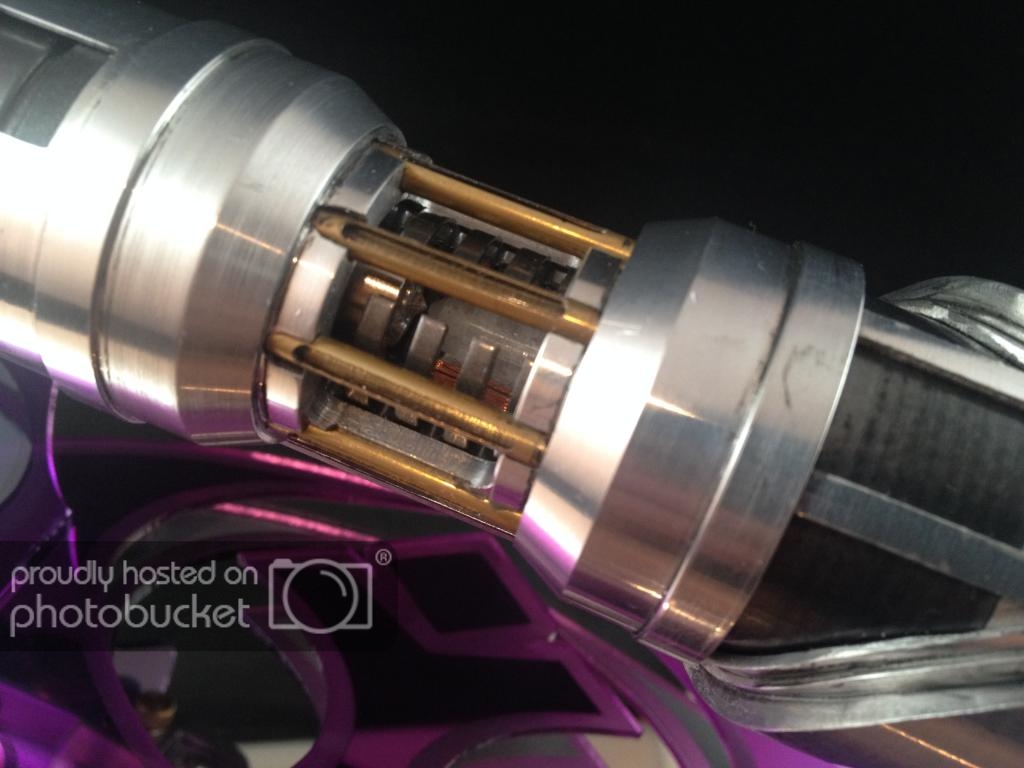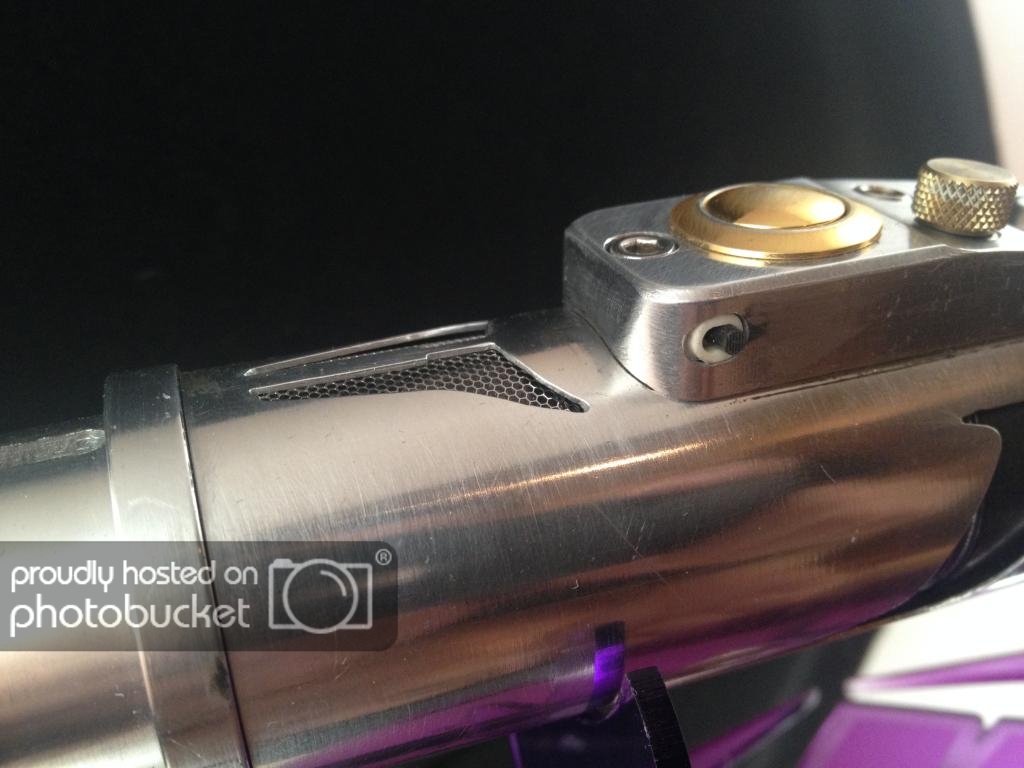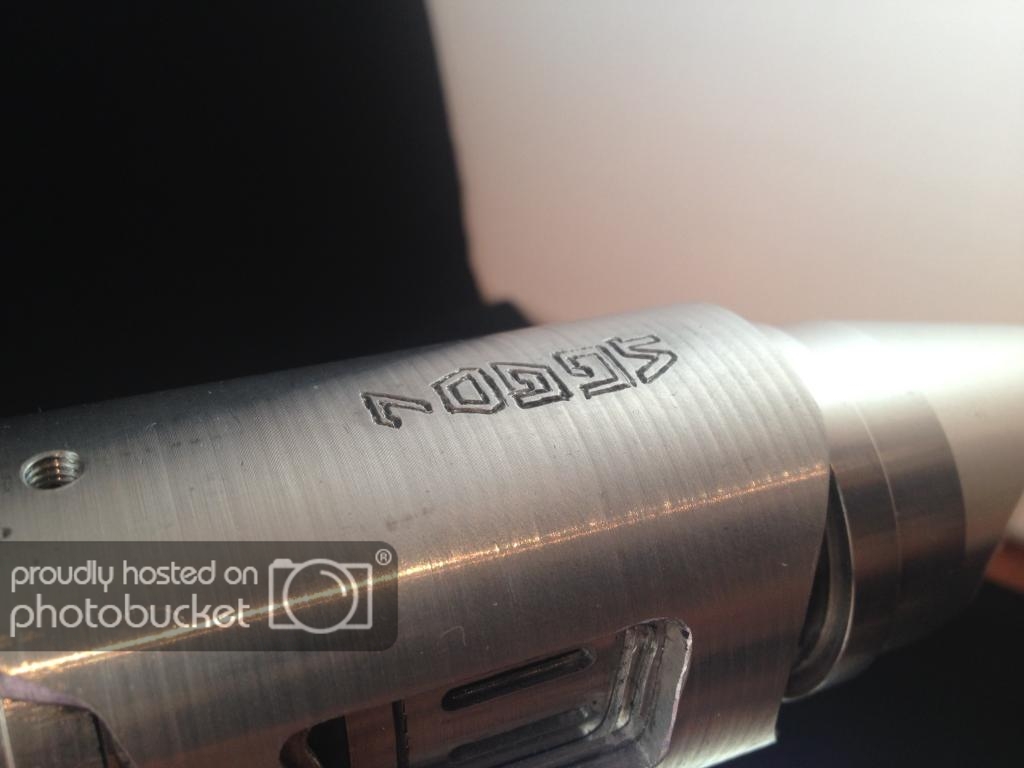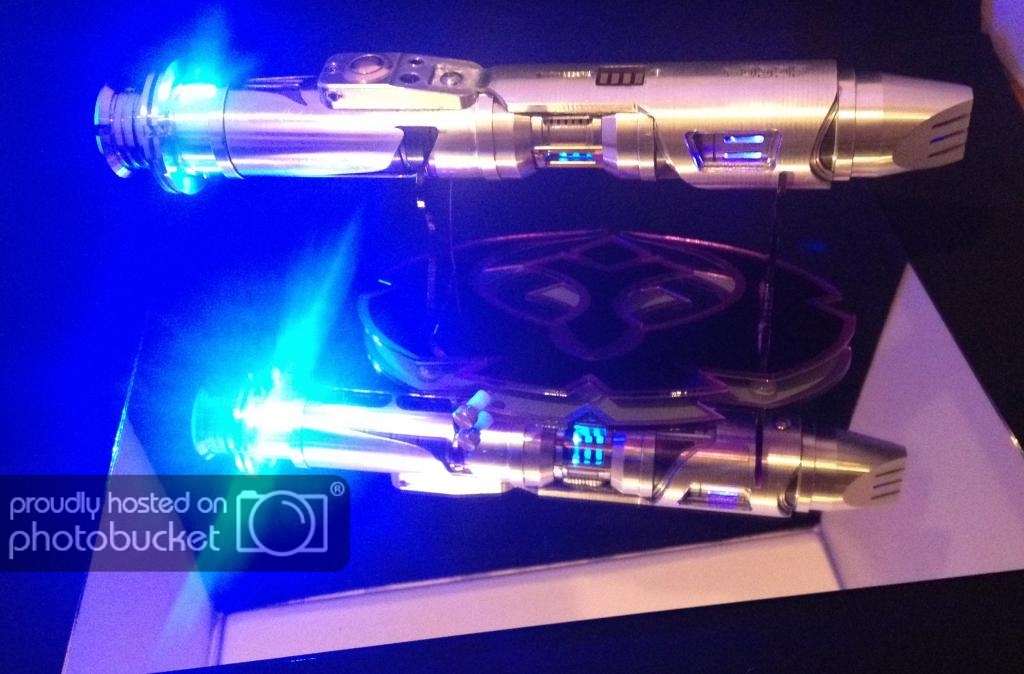 Demo Video:
K3GR2 - Rogue - YouTube
BOOMSHAKALAKA!!!
that's right saberfans... when I said that I envisioned my fictional jedi using a blaster to help construct the saber, I was really thinking of making a saber that could be used as a blaster. Originally I had contacted Erv' to see if he could make me a special reflashed CF - one where once you attached the handle (and made some kind of bridged connection), the blaster sound font would be automatically selected. Unfortunately, it was not meant to be....
Additional hilt specs:
rare earth magnets
custom machined aluminum blaster handle
custom made blaster stand with built-in recharge port
Here was my original concept - the idea that started me down this crazy path...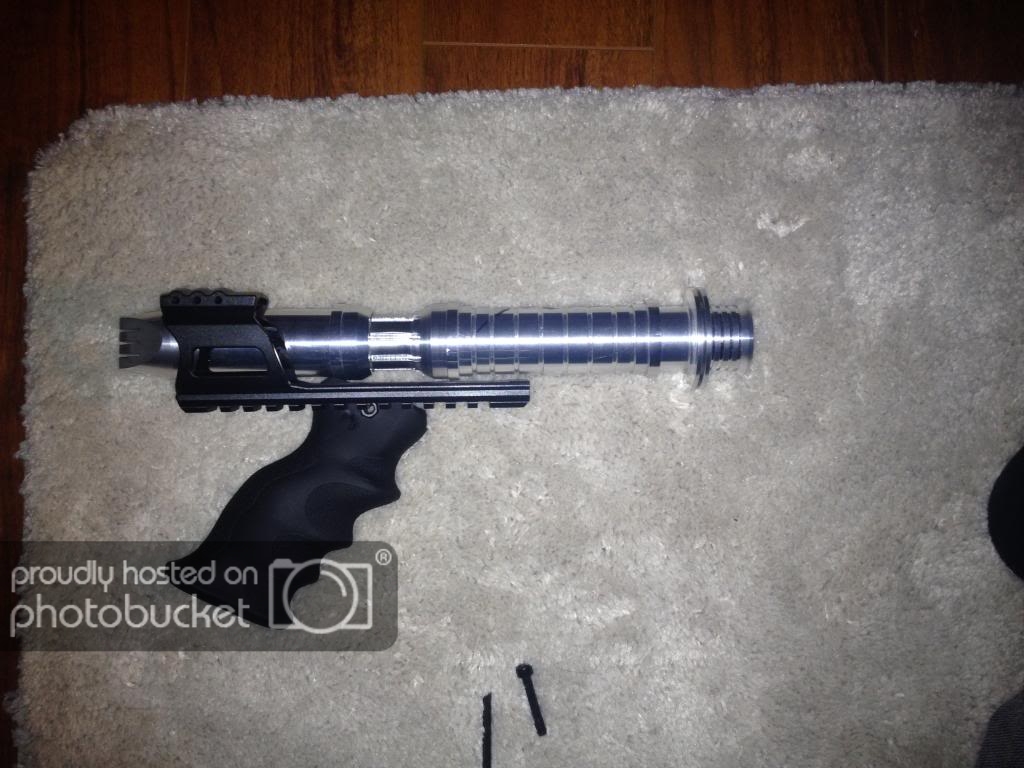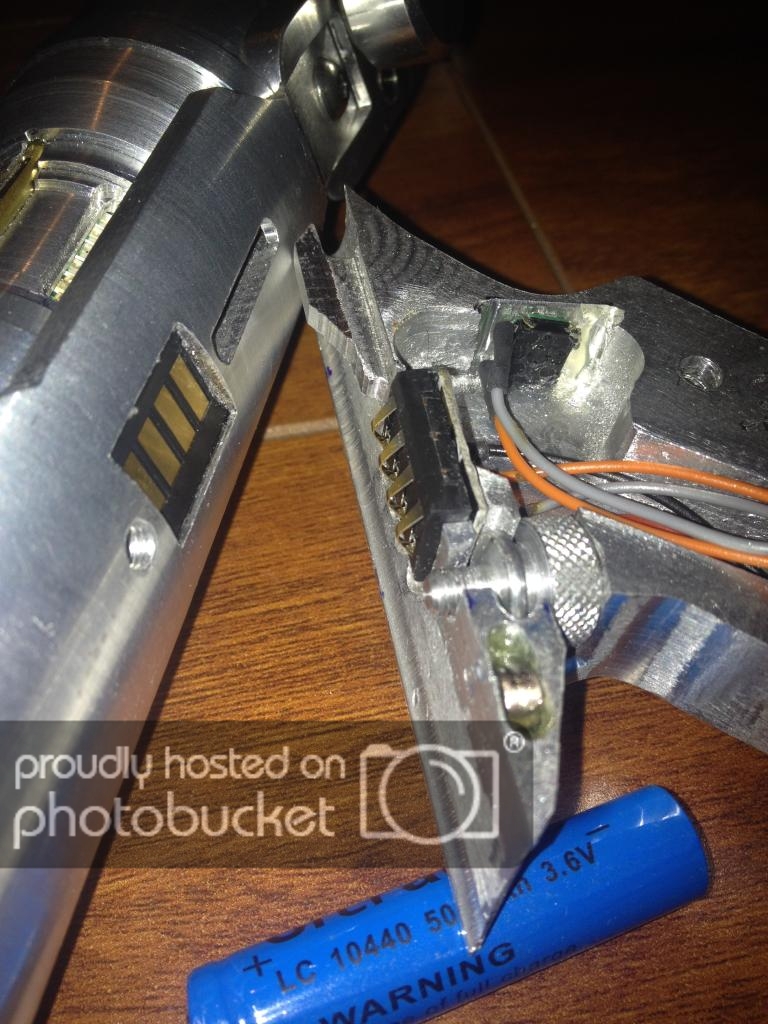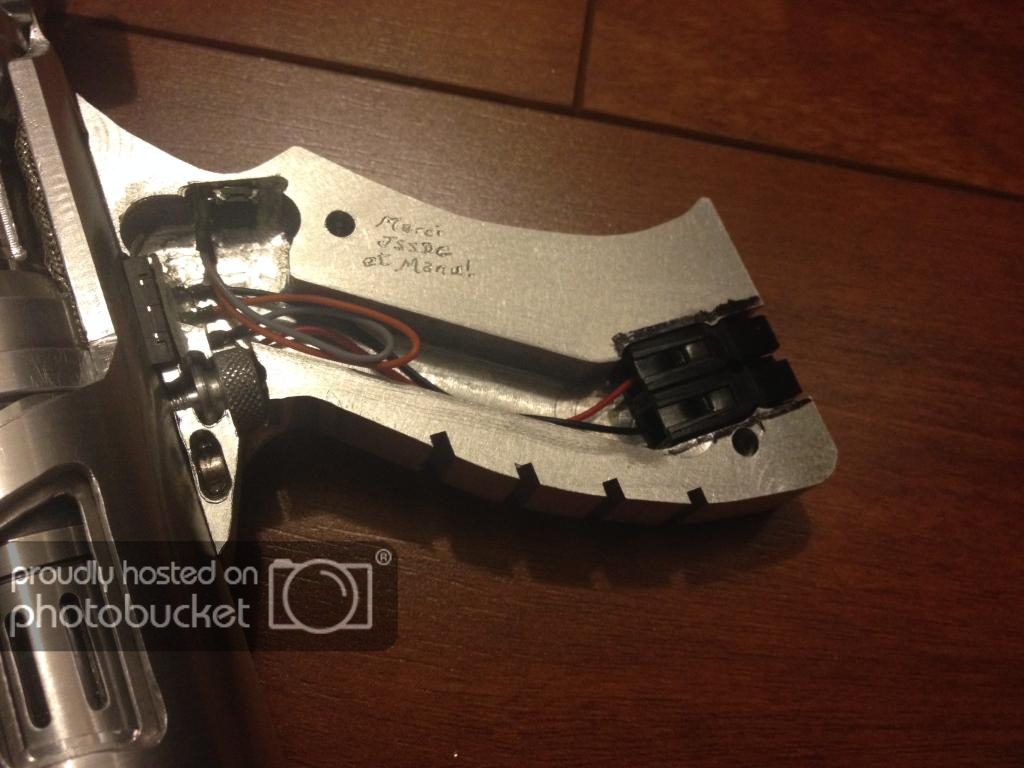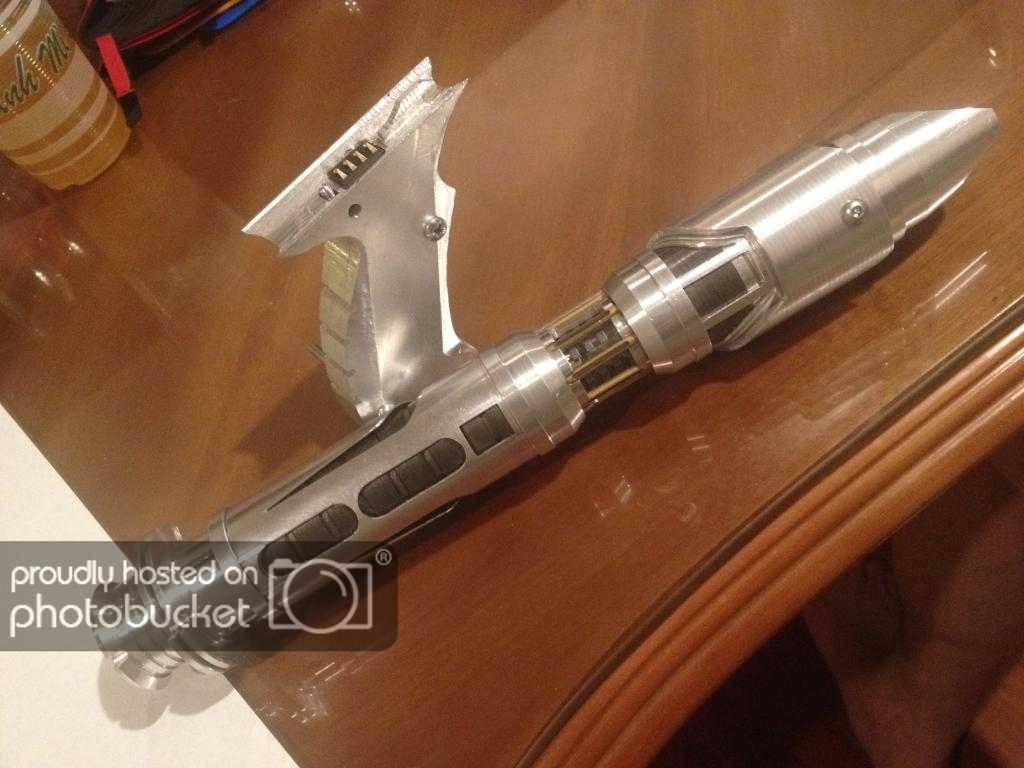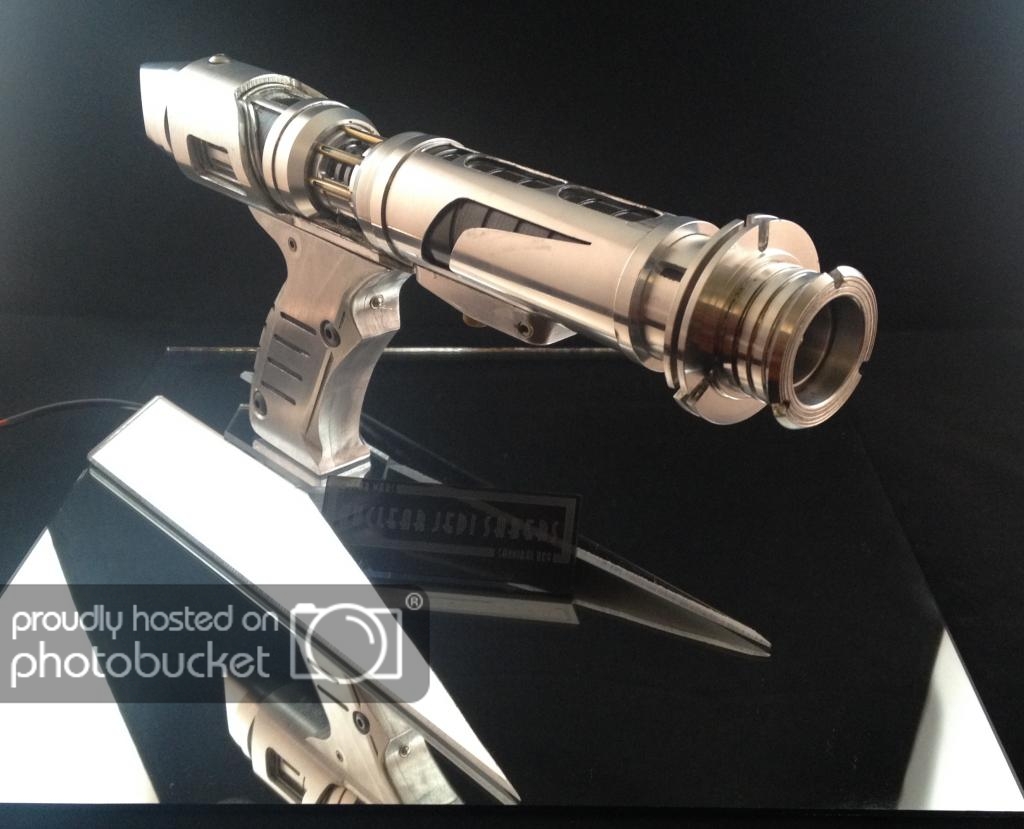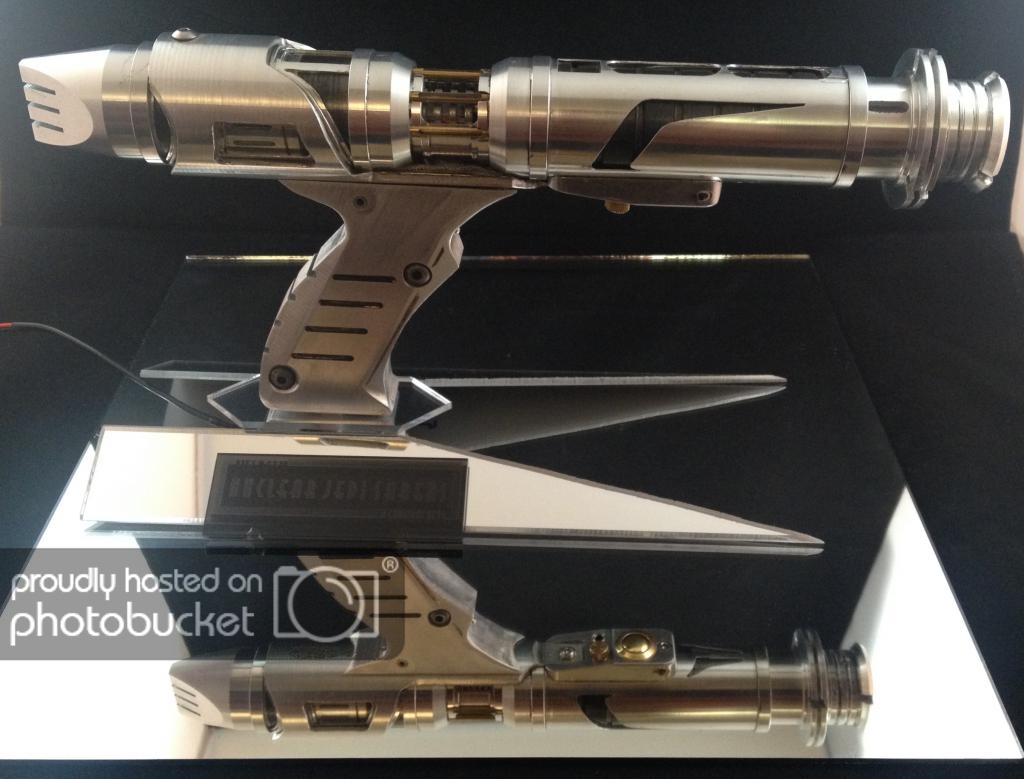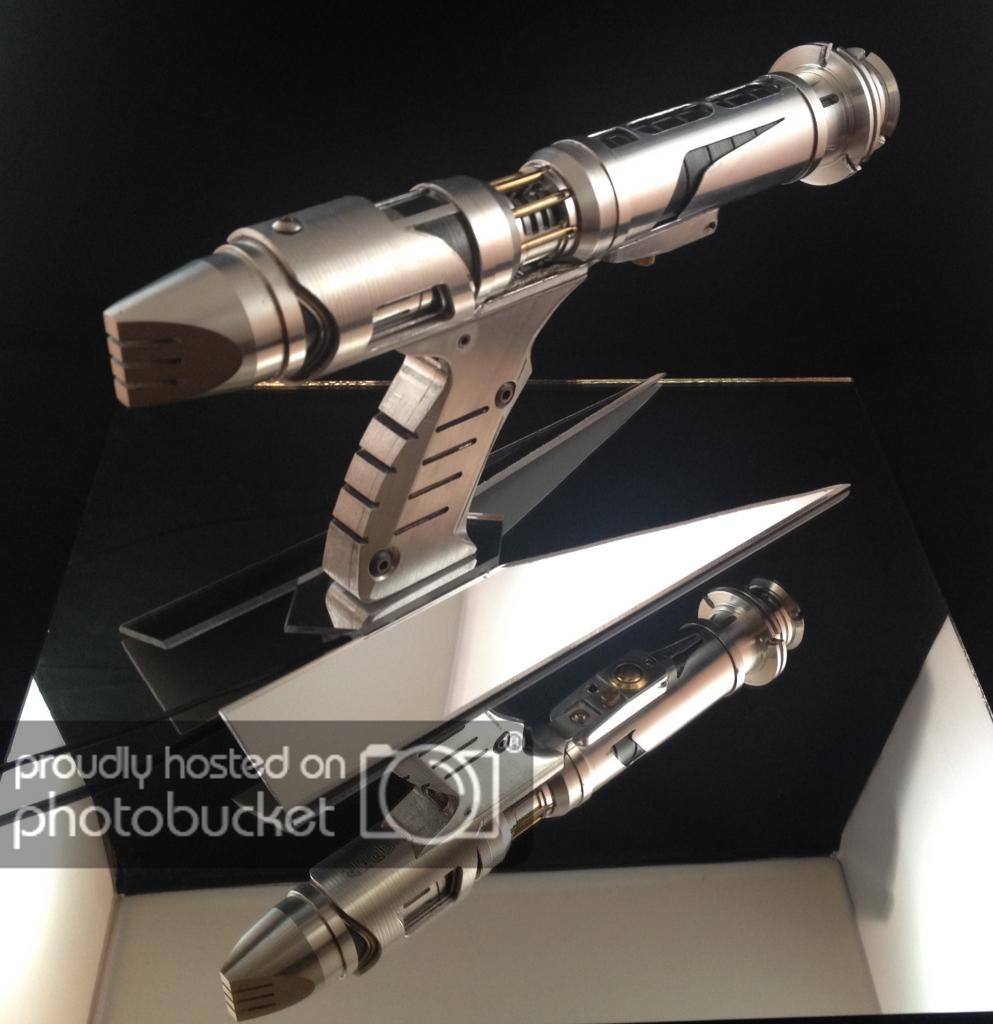 I would like to take a moment to thank the rest of the saber community for your inspiration, inventiveness, and collegial spirit.
-C
​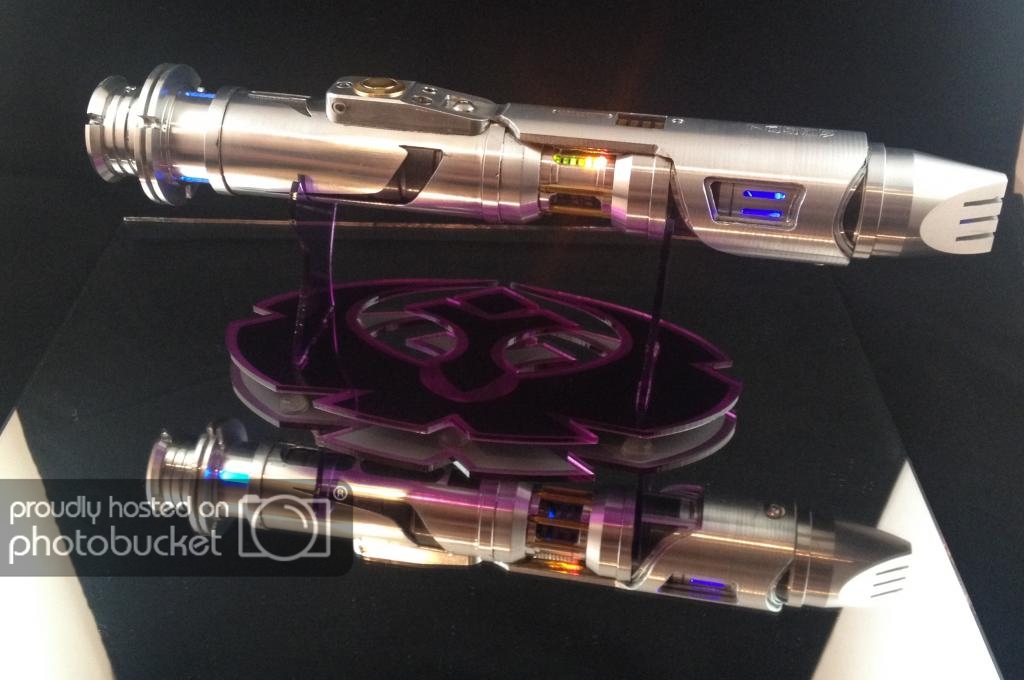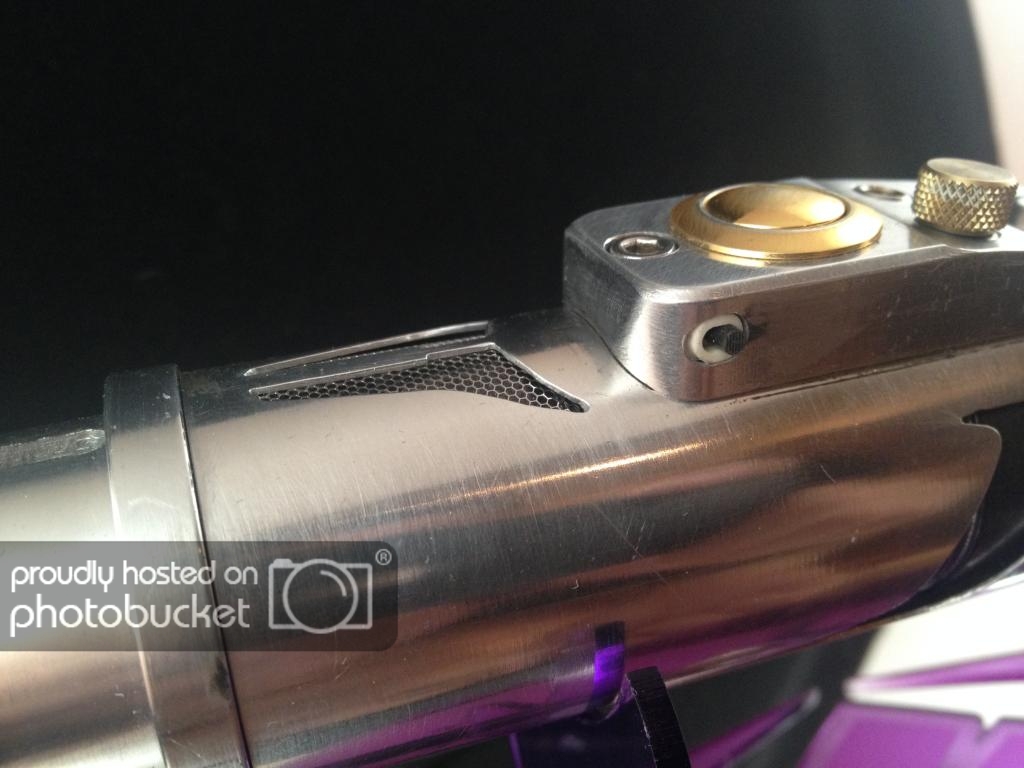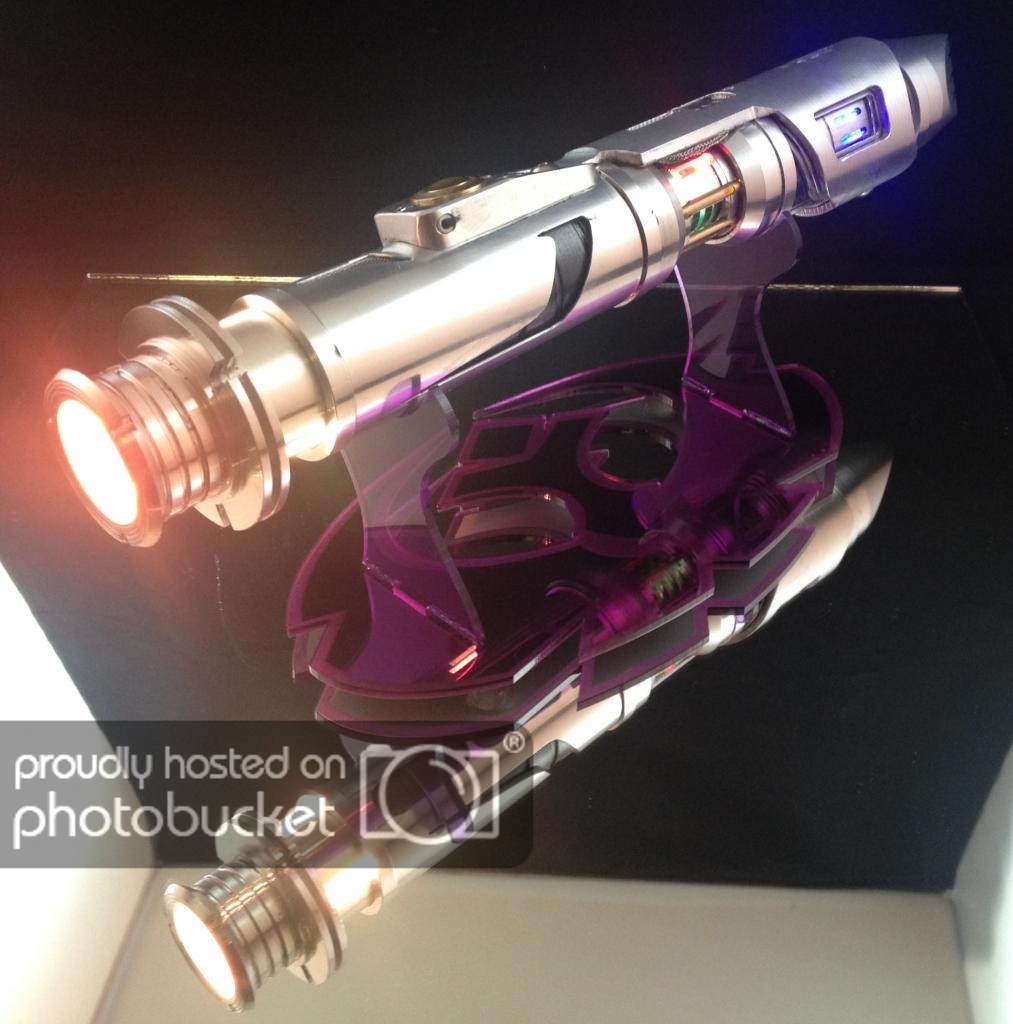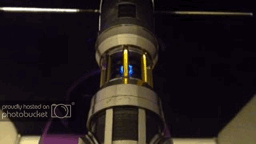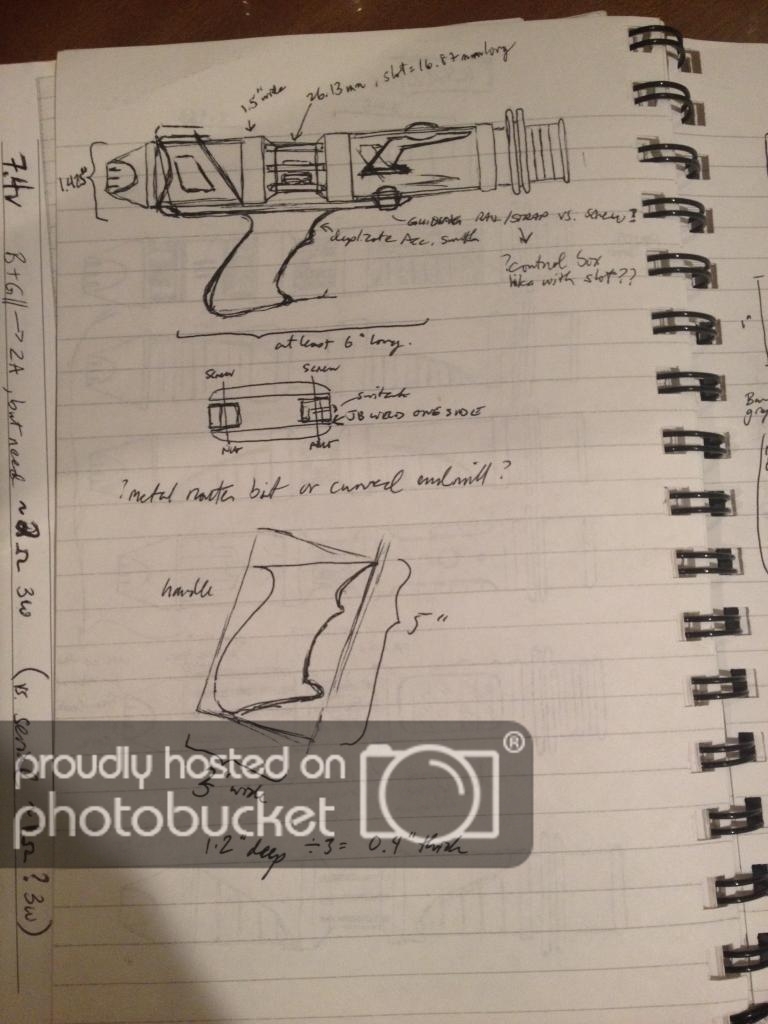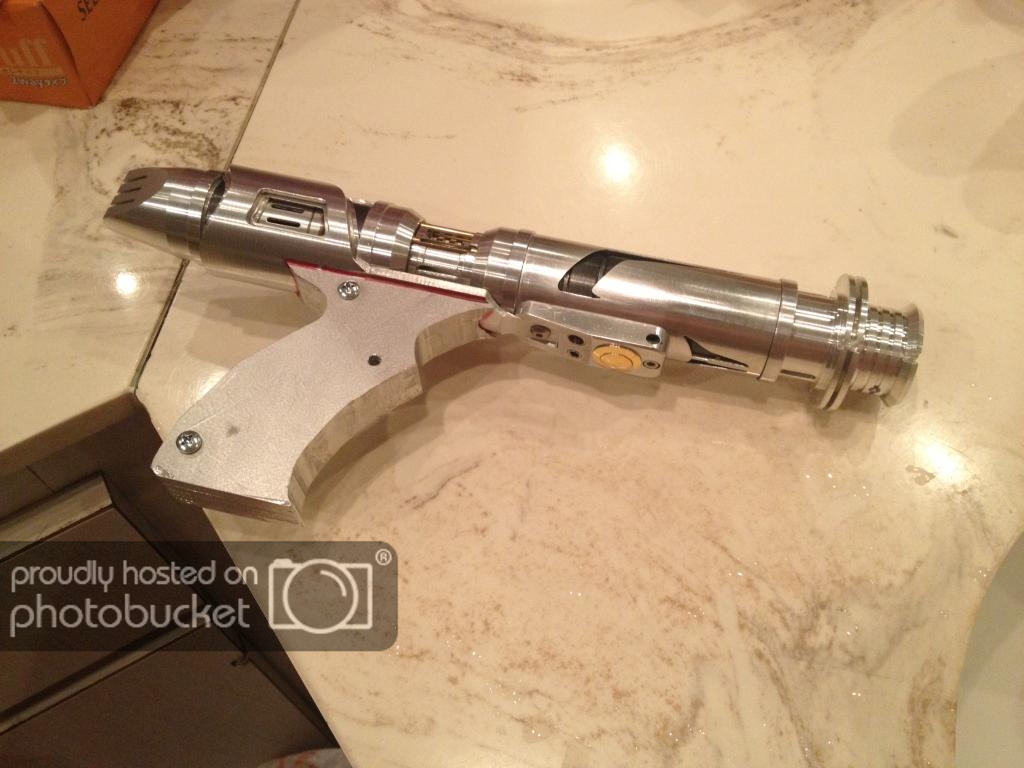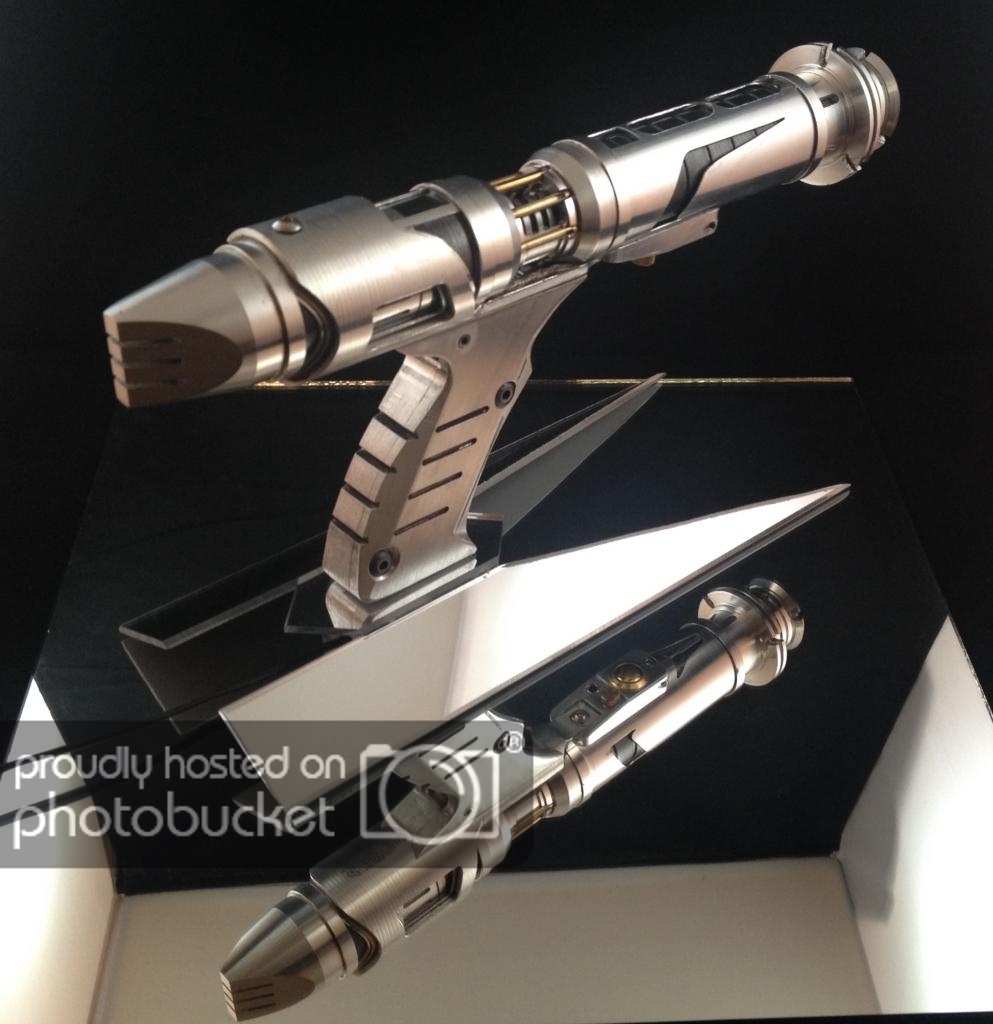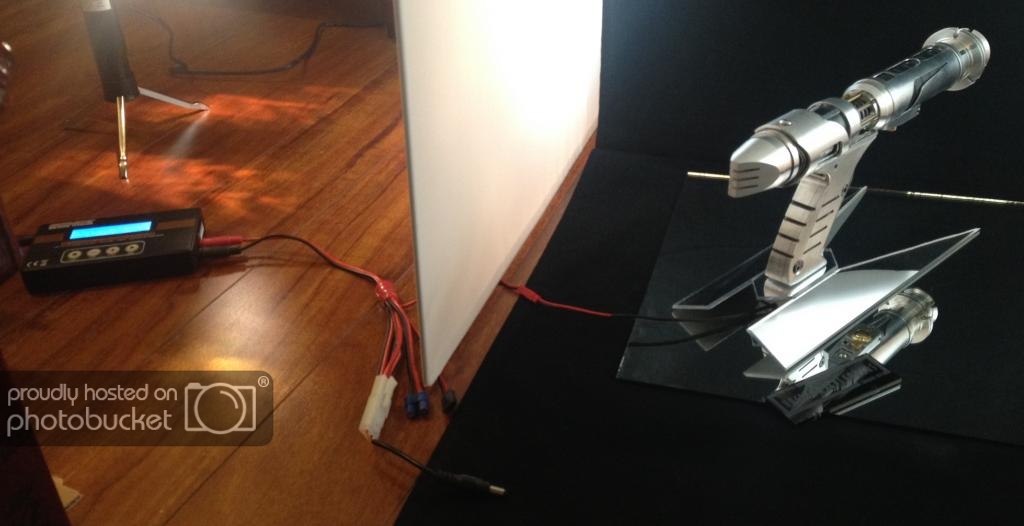 Last edited by a moderator: