Well... you could say I am attempting to get my feet wet and slowly making my to the middle of the lake. Like a toitle... ever so slowly.
Seriously though...
I found some coated copper wire. I wanted to get armature wire but since this was easier to acquire without the delay I snagged me a used up spool. I believe enough for the beginning of an armature for Bio's. I am more than likely going to have questions...and am hoping this will turn out as I want it to.
I do need to know that if you are looking at the perspective of a Bio... how deep would one say the measurements are, at the back of the crown mid point to the front of the crown mid point, as goes for the jawline and visor base area (I really hope this makes sense... *crossing fingers*).
I am going to put these pics up just to see if you know what I mean...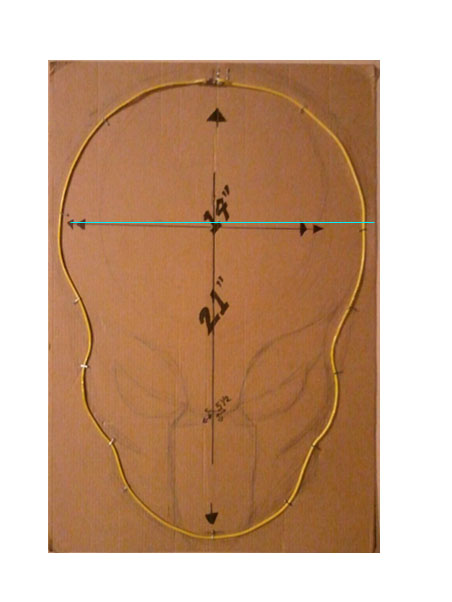 I won't be leaving that "base wire" on the cardboard. I am just using it to give me some sort of reference. I plan on bending it all to the form/shape that will represent a bio in 3 dimension after the wires are set in place and tied together. I then may try to duct tape the Hades out of it to make it sturdier and then cover with plastic when sculpting on it.
I am hoping that this will work.
Last edited by a moderator: