Hello all!
I've been working on this little project off and on for about a month now. I've only got so many hours in one day when I'm not at work. Anyhow, I'd originally wanted to start work on my Hippie suit. Well, as it turns out I will be moving into a house shortly. I didn't want to get so involved in the suit that I'd have to pack everything up and put it on hold for who know's how long. I found myself wanting to change things too much, and that caused me to drift away from the screen-accuracy of it all. So, what I decided to do, was to get all of those impulses out beforehand with a "custom" P2 head-sculpt. That way, I wouldn't be tempted to veer off course when it came time for the Hippie's head piece. Anyway, enough blabber. Onto the pics -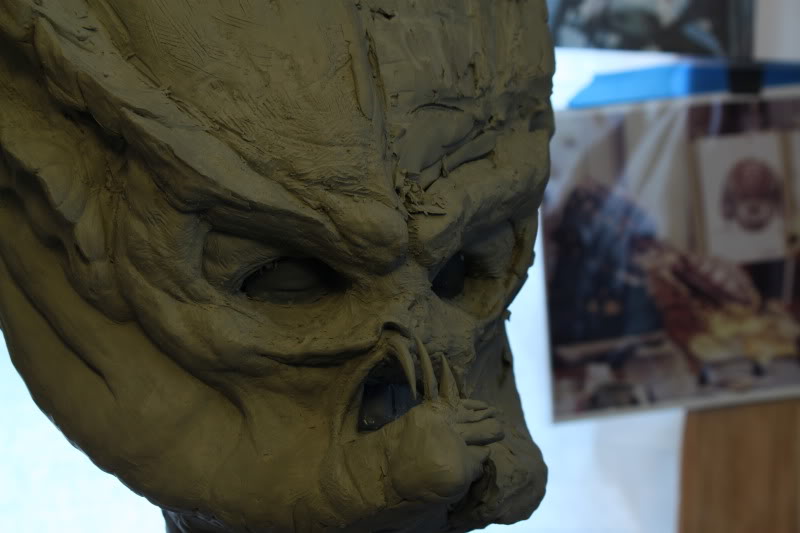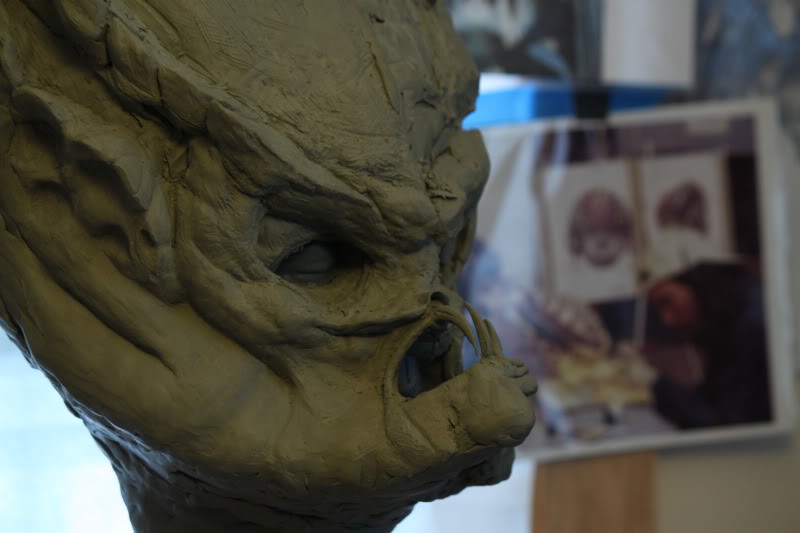 The "Buzzsaw" crown -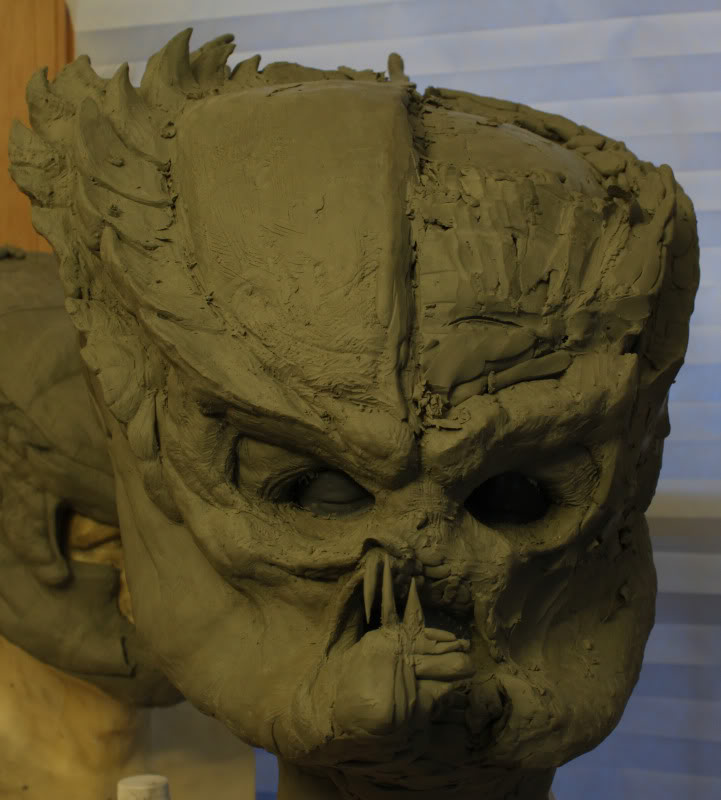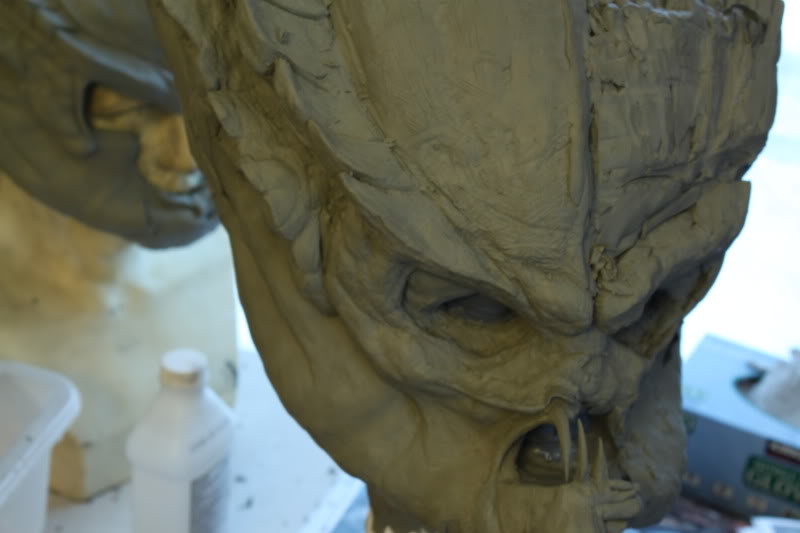 Well, that's all I've got for now. I'm experiencing a plastilina shortage. Apparently, the art-store I frequent doesn't think anyone uses it anymore. That, and their ridiculous price hikes. Now, when I do start on the Hippie at my new place - it will be so nice to have actual ROOM - I'm going to try my hand at using WED clay. I've got too much time into this piece already, and starting over, or switching clays at this point would be a bad decision. My plan is to have it finished and cast within the next few weeks. Oh, and painted too. I'd rather not have to move this heavy lump around and risk damaging it.
Thanks for looking!!!!!!