Hey guys,
My latest custom: a full repaint of the Berserker Predator with a few modifications.
Main additions are:
-Additional armour around the waist from a NECA Gears of War Theron Sentinel and on the back as a sort of cape or cloak.
-A longer replacement wrist blade from my Classic Predator (which was broken while I was working on it)
-A plasmacaster from the NECA Wolf
-I also removed the jawbone and covered up the hole, as it gives the pred a sleeker look.
I did a full repaint using warmer colours for a reptilian feel, but I left the dreads the in the original colour. Finished off with gloss varnish.
View around the figure: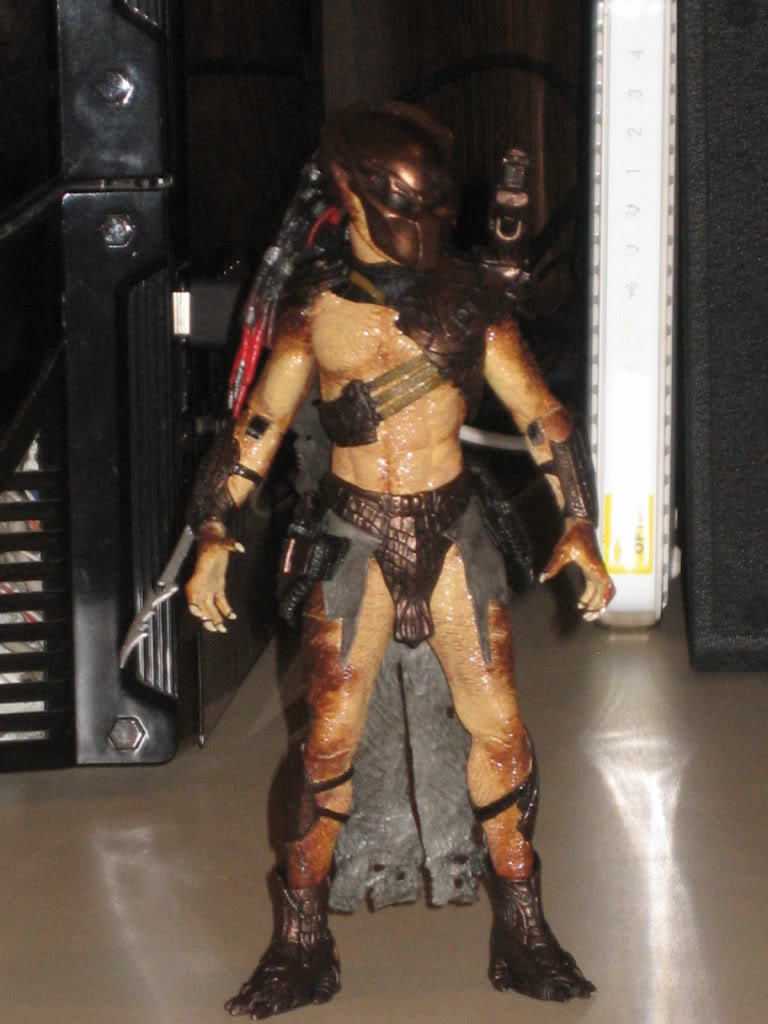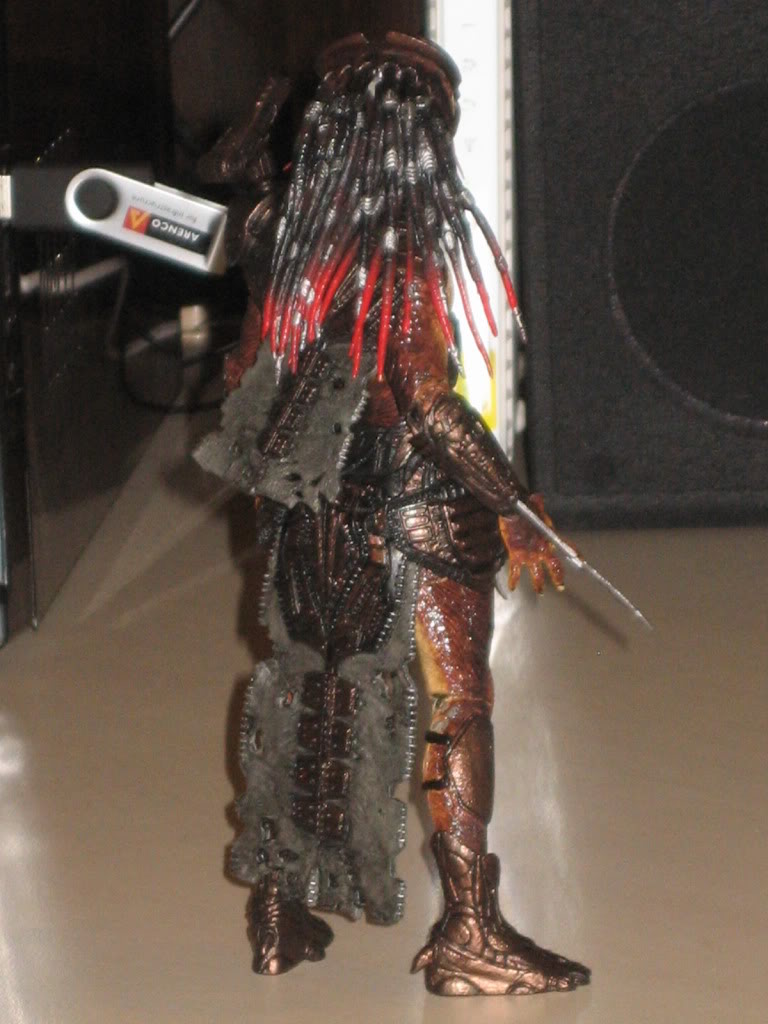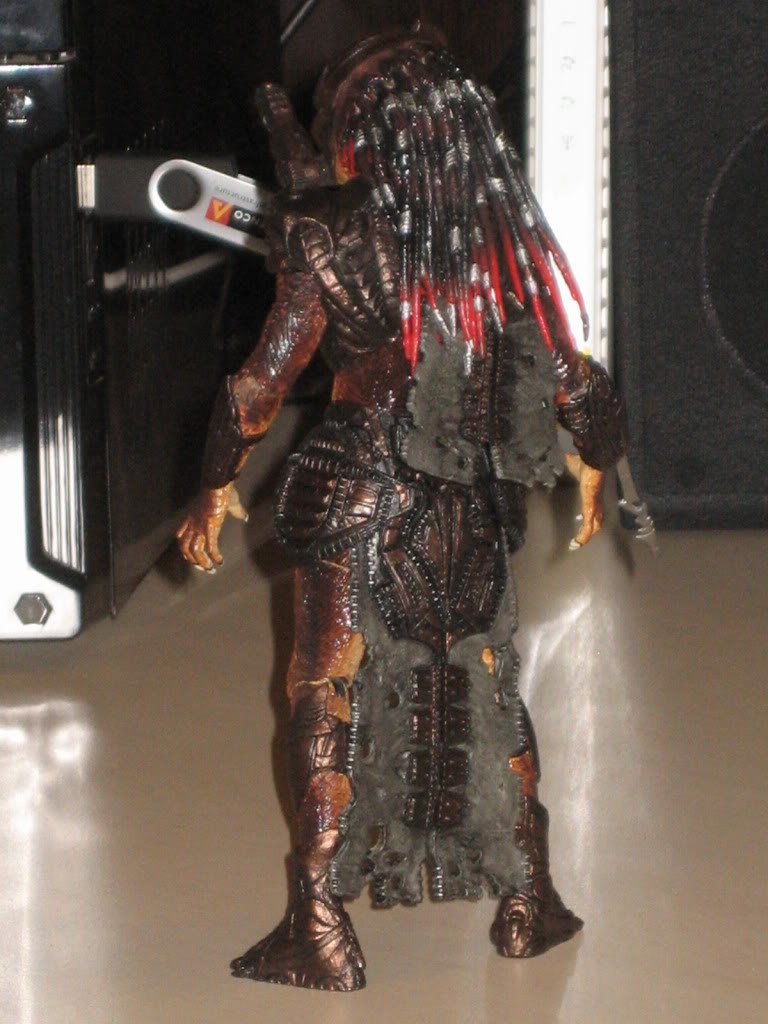 Detail on the main additions: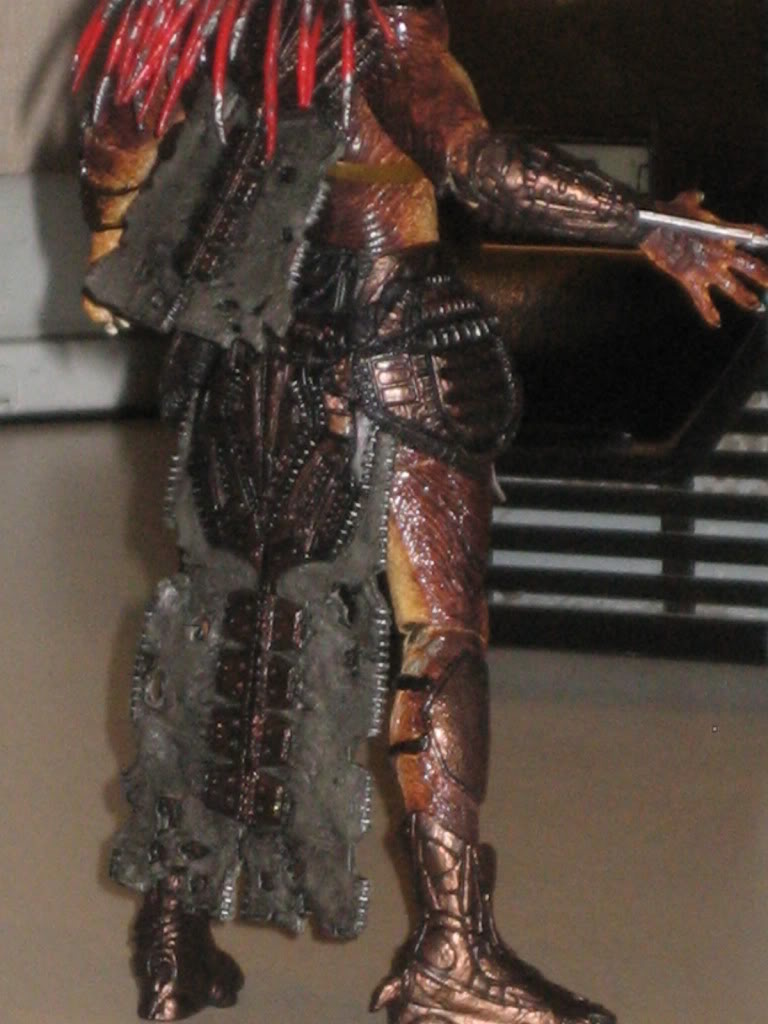 Next to my Classic Predator:
Thanks for looking.