So I'm making My son a "(edit)not so shiny" Boba Fett suit for Halloween & some of you have already seen the Blaster I built for probably 5$ so here is My sons Armor cost of Maybe 20$ so far. Hope you guys like it.
Reason for it not being "shiny" anymore was upon his request. Guess you cant fool a 4 year old...
If you would like to see his "
Blaster
" I built for him go here...
http://www.therpf.com/showthread.php?t=62003
Cut out 4 year old sized stencils...
I used 1/2" foam sheet's.
Primed.
First coat was a lighter green.
Painted the pads...
Then Hand painted the Symbols on...
And this one...
Here she is!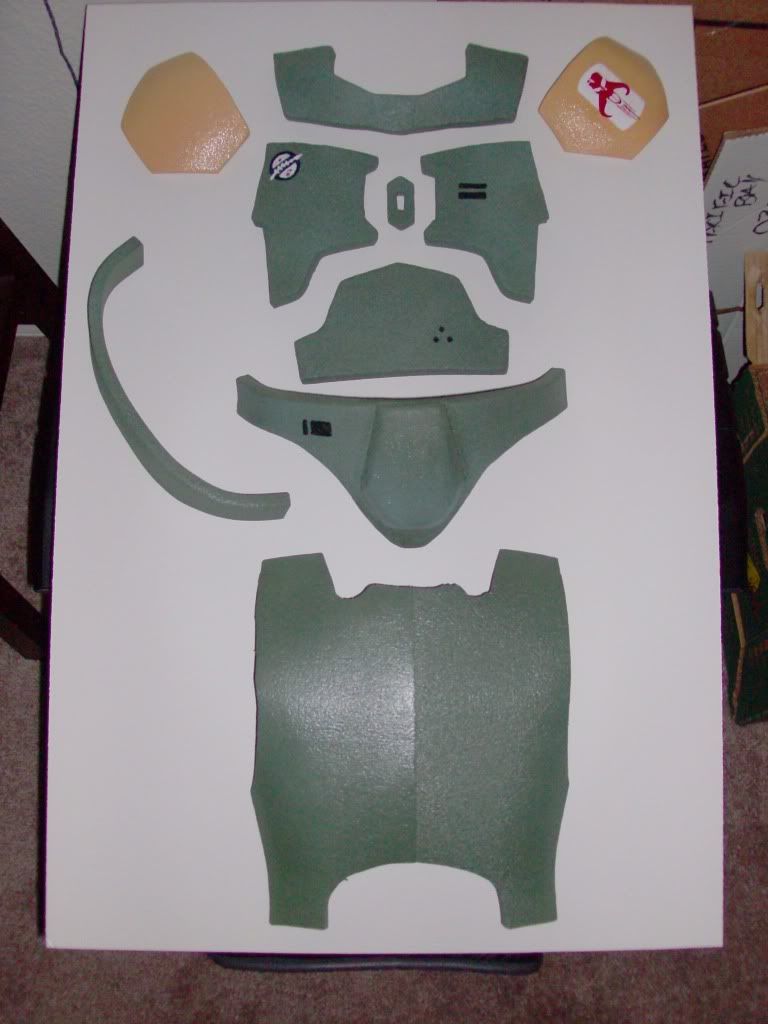 Hope you all like it! I cant wait to finish his knee pads and start putting this together on a vest!
Last edited: