Hey there!
I'm Jon, and I'm a freelance graphics designer/indie game developer.
Like many of you, I grew up loving Small Soldiers, and wanted to have the actual figures used in the movie, or replicas that resembled them. The "Declare your allegiance" poster was one of the first things I saw when we moved to the States in 98. I was 8 years old, and I still remember seeing the Commando Elite in that dimly lit poster, without even seeing the movie, I was instantly obsessed. My love for Stan Winston Studio's work did not wither throughout the years. I kept looking and looking for movie accurate replicas even after 22 years.
So, there are many talented artists doing their own Small Soldiers replicas, and some even selling them, but while most of them do look great, they are way out of my price range. Having the skills to create a 3D printable model, and having access to an actual 3D printer, I've finally decided to have a go at making my 8 year old self the gift(s) he always wanted. Now I just need a time machine.
I've compiled an expansive assortment of reference photos from the internet and screengrabs from the movie, and this is what I have made so far. I welcome any and all constructive feedback, as well as ideas on how to further proceed with the project. I intend to make at least three fully completed replicas, so the printing/priming/painting/sealing phases will be somewhat documented here as well.
So here are some select pics/renders from the venture so far!
Apologies if some of the photos aren't that great, my phone is almost as ancient as the source movie.
First off was
Major Chip Hazard
, without a doubt, the coolest action figure ever designed.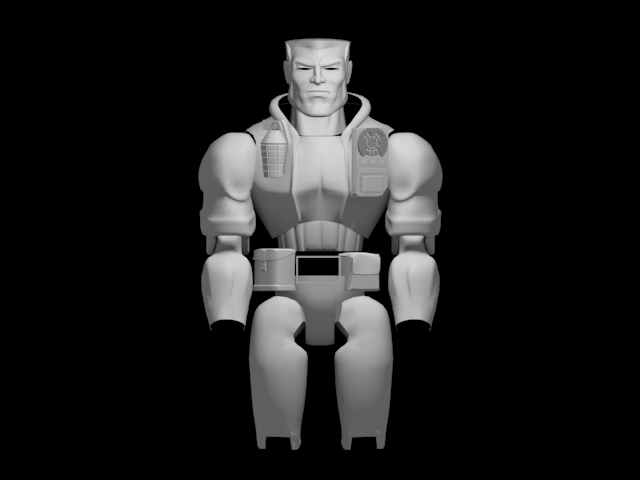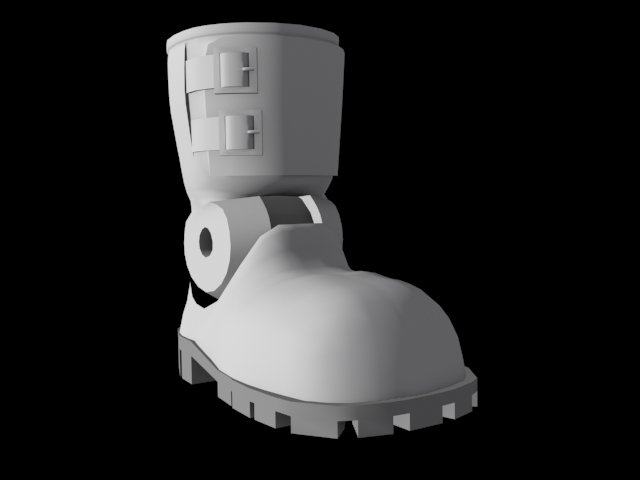 From this point on, further tiny tweaks were made all over(especially on the face and hair) and it was now time to print!
For the face, torso, belt buckle and radio, I outsourced the prints so the finer details would come out better, and I could sand less.
The rest of the parts were printed by my dad in house. I was so happy with how this project was turning out, that I decided to have a go at my second favorite Commando,
Brick Bazooka
.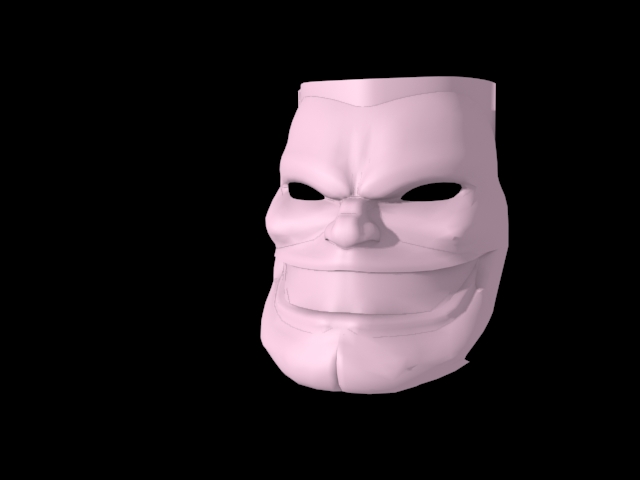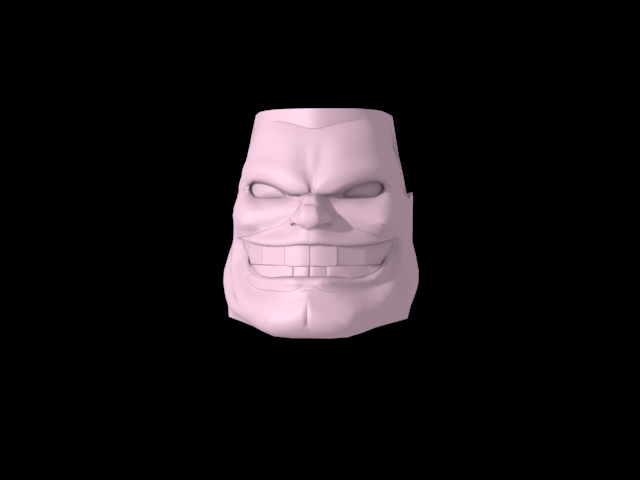 Again, the finer detail parts were printed by the same company that did Chip Hazard. The rest of the parts that are going to be easier to sand/fill/clean will be printed in house.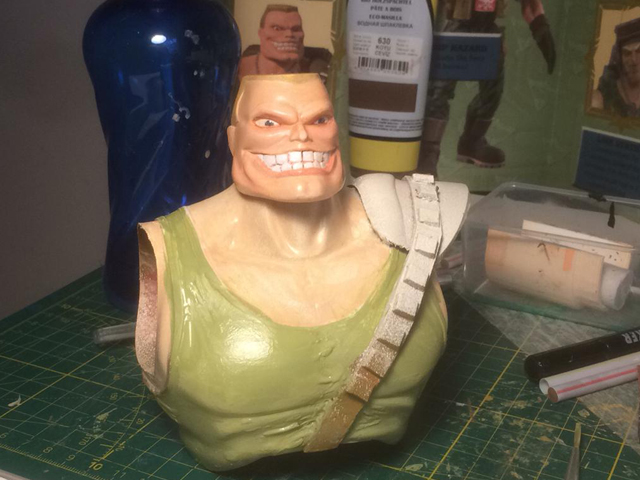 I'm using some wood filler to create the creases in his clothes and to patch up the holes where the printer has failed.
The paint job is far from over, but I like painting on layers, however sloppy they may be, just to get an idea of how the build is going.
So this is where I'm at right now with Chip and Brick. While I'm waiting for the rest of the parts to be printed, I'm working on
Link Static
, which is really hard to do when there really are so few reference photos of him.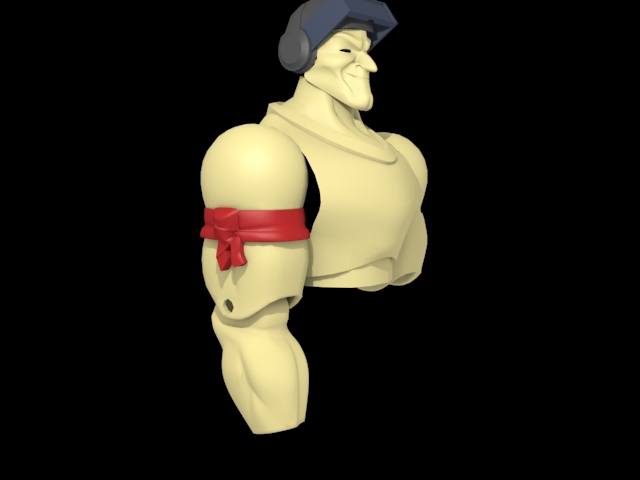 I've noticed that several of the Commandos share parts with each other, in this case, I believe that Link's legs and boots are exact copies of Nick Nitro's legs and boots, so when I get around to modelling him, that should cut my work in half! (no pun intended, for those of you who remember the movie... ouch)
So this is where I'm at with the project at the moment. I hope to share my progress at least once a week, so be sure to check back every once in a while for updates!
Oh, and if anyone has reference photos of the original props, I'd really appreciate it.
Until next time then!