Hello fellow guys and gals,
I have been planning this for a little while now and have finally got of my ass into gear and started to put design into creation. I have only been throwing clay at this for about 6 hours over 3 days (been trying to squeeze more time in but haven't had it yet). I have been researching mask sculpting for a couple of months (alot of time spent looking at the mastermind that is Usurper lol all hail ... lol and numberous other sculpts that have been made be other members) but I could not decide which pred I wanted to sculpt. After a while, I decided to sculpted my own custom design using the P2 as a base to work on a new Lost Predator concept in which I will call the Cobra Pred. But anyway, here is what I have got so far....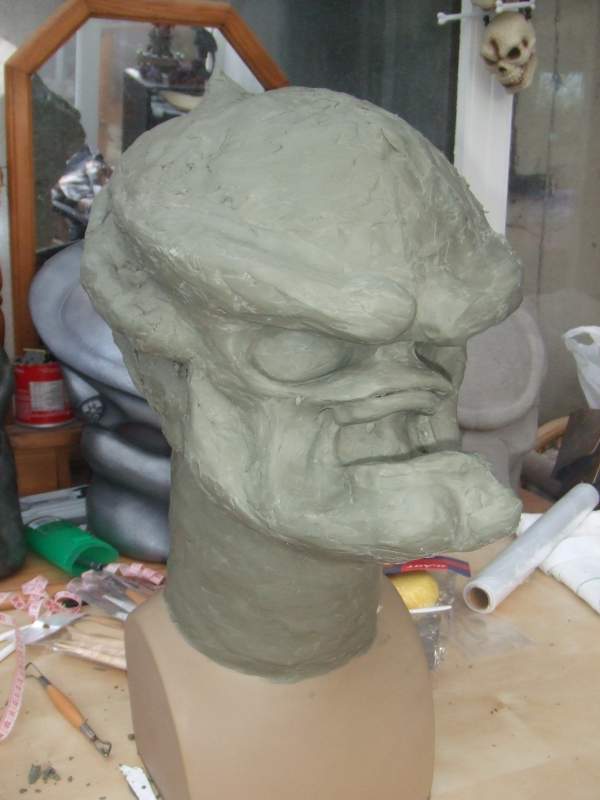 I have only sculpted the basic outline to get a sizing, facial dimensions etc hoping to get a couple more hours of clay slinging in a bit later on today. Obviously, this is still in the early days an bits and bobs are outta place or uneven i.e. the forehead area above the browe area and the lift at the back of the head is slightly off centre but these will be sorted out later.
Any help, comments etc is appreciated. Let me know what you guys think
Thanks for looking