As those of you who have suffered through my daily Facebook Updates know, I started sculpting a couple months ago. I'm going with the Classic Predator hands, but here's the rub. My sculpt is based on concepts found in the screen-used, the Steve Wang Maquette, and a couple spins put in for my own amusement (A LOT of texture). So, since I think I have the kinks out of the way, in terms of the techniques I want to use, I figured it was time to start a thread. Well, that, and one hand is finished. Here it is. Note that the nails are actually Photoshopped in. More on that in a bit: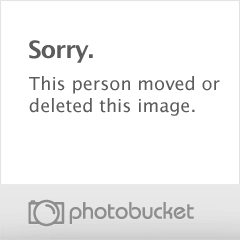 Ok, a little background. For some odd reason, in MY MIND, sculpting a Pred head would be waaaay too big of an undertaking for a first sculpt. So, hey, start off with something small and easy, like a FREAKIN' HAND!?! Yeah, couldn't go with belt buckle. Nope. Too easy. So, yeah, of course a couple weeks in I start hearing, "Dude, you know the human body is really hard to sculpt and you picked the hardest part of all?!" Uh, thanks, man. You could have told me that like THREE WEEKS AGO!
So, at any rate, I trudged forward and I'm really happy with the final sculpt. So, hey, start a thread.
Now the point of the sculpt is to mold and cast latex gloves. However, I REALLY wanted resin nails. Mainly, so I can click them on tables and windows and crap so I can scare people. OK, that and I just don't think latex does nails justice. So, in the pics, you're only going to see one nail that I spent freakin' HOURS sanding away with emory boards and nails files and such. It's the master and will be duplicated for all ten claws, nails, whatever the hell we're calling them.
Ok, so here's the deal. I'm NOT going to post a whole bunch of pics in this thread, per se. Rather, I am going to provide links to my Photobucket album that show off:
The reference pictures
that were used to sculpt the hands.
The Tools Used
- Nothing in here yet, just a placeholder. Pics to come.
What I went through to create my armatures
- Lots of photos. Not many descriptions, but I may update at some point.
A classic journey thread of my left hand sculpt
- About 50 pics in here, thus far. Most, if not all, have descriptions describing what I'm showing/doing, etc. More pics to come.
A classic journey thread of my right hand sculpt
As updates are made and pictures are posted, I will simple post that an update to the links has been made. Please comment. Critiques are welcome, but know that my mind is relatively made up on the direction of the final look, since one hand is finished,
Thanks for looking.