After just about finishing my suit in time for Halloween last year I am convinced I can do a much better job in much less time. Ergo, I have decided to tackle the Wolf. The film undoubtedly sucks, and blows, but the Pred is pretty cool looking. Ditching the foamies armour as it is pretty flimsy and going to make everything from Foamex (Sintra). It's only £15 for an 8x4 sheet so well worth the money. Got myslef tooled up with a Dremel and Heatgun thanks to the beardie one at Christmas so game on...
Started with a torso DT dummy. Made a full one last year and it was a bloody pain to keep round the house. Also knew not to pack it with paper and cloth this time. Weighed a tonne and started ripping everywhere in the Summer heat.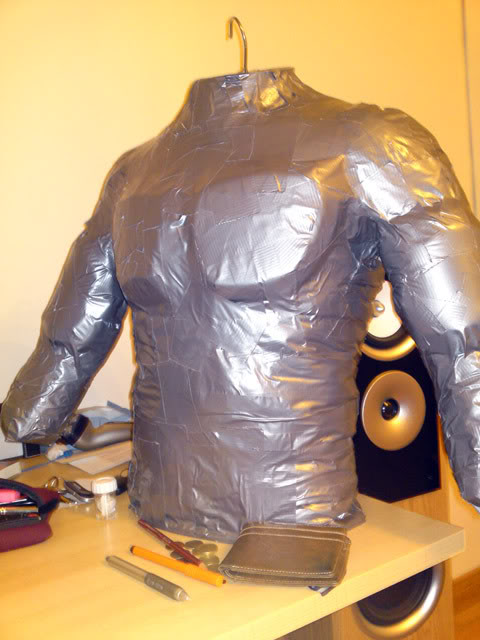 Printed out every decent picture I could find of the Wolf and am just eyeballing all the pieces. Accuracy is way too time consuming and I'm not that bothered anyway. Using Vinman's approach and making templates of everything. Laid paper on the dummy and sketched out what fitted. Next stage was whacking them into Photoshop and splitting them up into layers so that the armour will all have depth and strength. Uselss tip which I'm sure most folk know anyway is to only draw half the template and use Photoshop to mirror it giving you perfect symmetry. And half the work.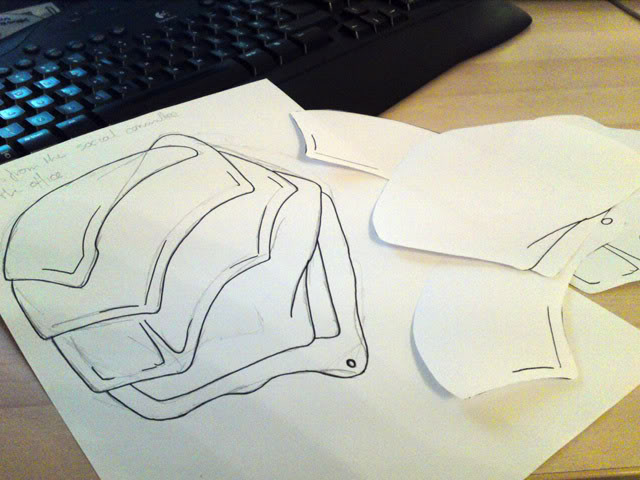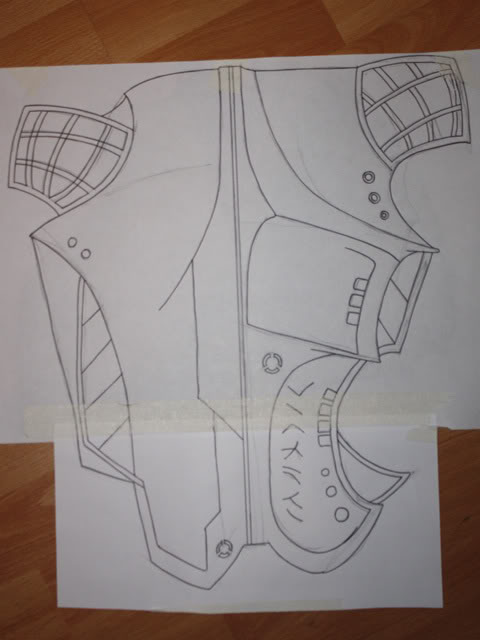 I printed them all out, cut them and markd them onto the Foamex. In came Stanley and his trusty knife and sliced the pieces out before attacking them all with the Dremel to add texture, scribings and some details. TESCO's finest clamps held everything in place whilst the 'No More Nails' set.
Fired up the heat gun and moulded the various pieces to shape before using more adhesive and clamping to repair where the heat had broken the bond.
They need some minor cleaning up where glue has spilled out but I'm pretty happt how them came out. Going to make everything and do all the painting in one go this time. My living room spent most of 2008 resembling a shed so trying to keep the mess down this time round.
Backpack next, leaving the shins to last as they are by far the most awkward to make templates for.