Yes there is a polar bear inside….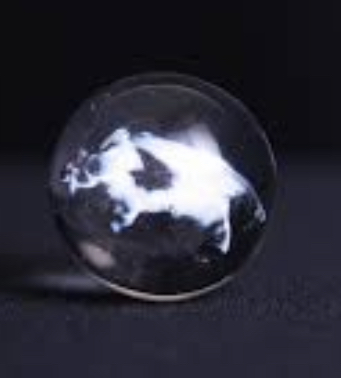 Here's something interesting, I found a vintage marble from the worlds fair in New York, has an accurate size and look but is damaged. This could double as a replica memory orb that was damaged during "the blackout."
(Sorry for the low res images)
Now I can get a holder and add it to my blade runner display!!
In the future, I'm going to complete my wallet, add speed loaders w/ LUMI-Shock rounds (courtesy of Etsy) and add various stickers/ writing to the exterior of the box.
Btw how do you all like my PDK Blaster? Please let me know if I should add anything to it.