Hi all. I've been working on this AT-ST for a group build consisting of anything from the SW universe in an alternative camouflage scheme. I decided on the Caunter scheme after seeing a digital render by that man Andy Moore. I also decided to build a Tamiya Matilda in the same scheme and scale, and so I could use the extra kit decals. Makes for some story about one tank passing through a reality alternating rift and morphing into the walker, or some such daftness.
I have really been enjoying this wee project, and hope y'all get a kick out of it too!
The story so far…
Walker meets Matilda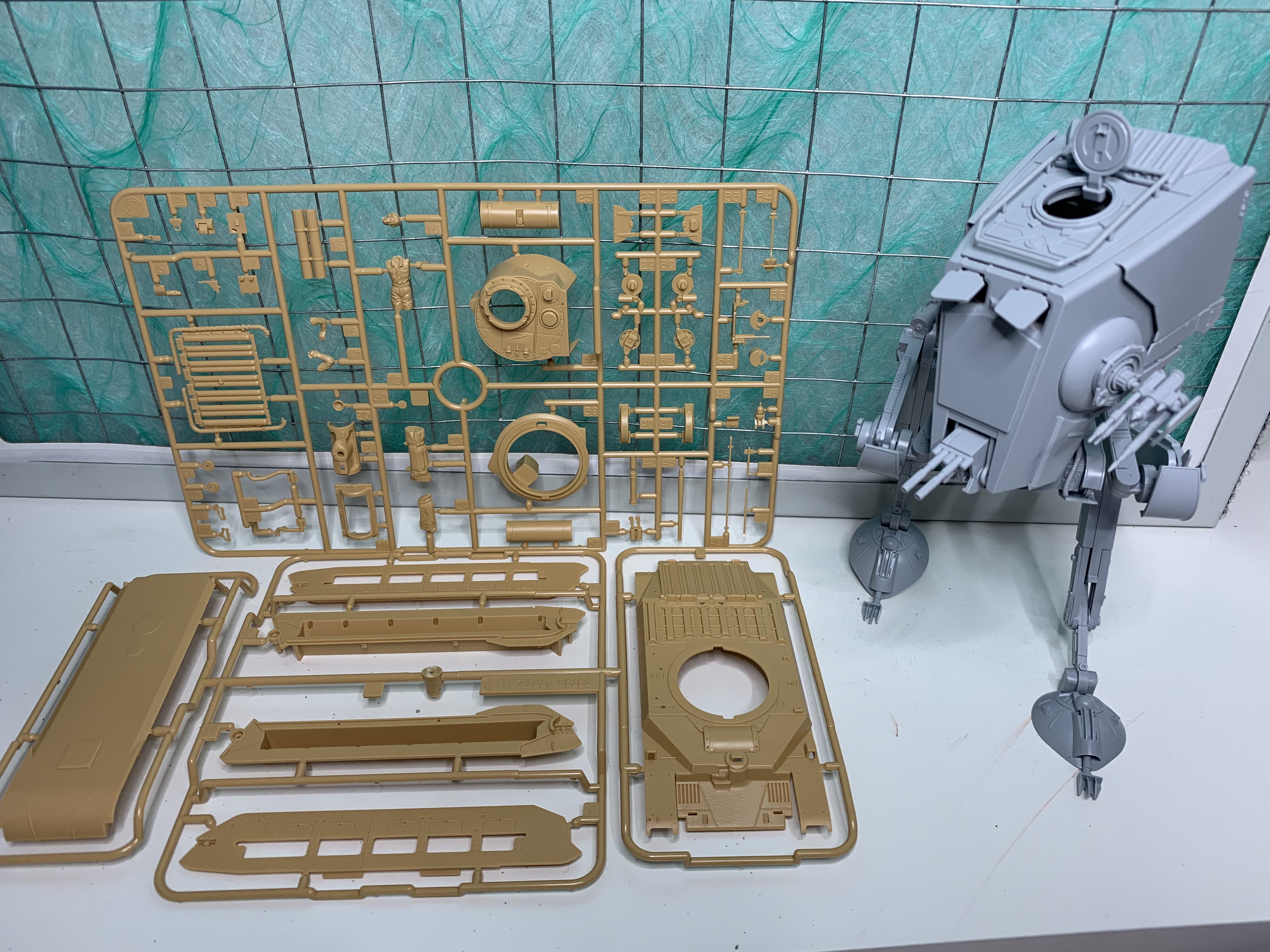 Pre shade and base colour goes on
The other camo colours are on, using the AK real color Caunter scheme set.
Then some chipping and shading
Gloss and decals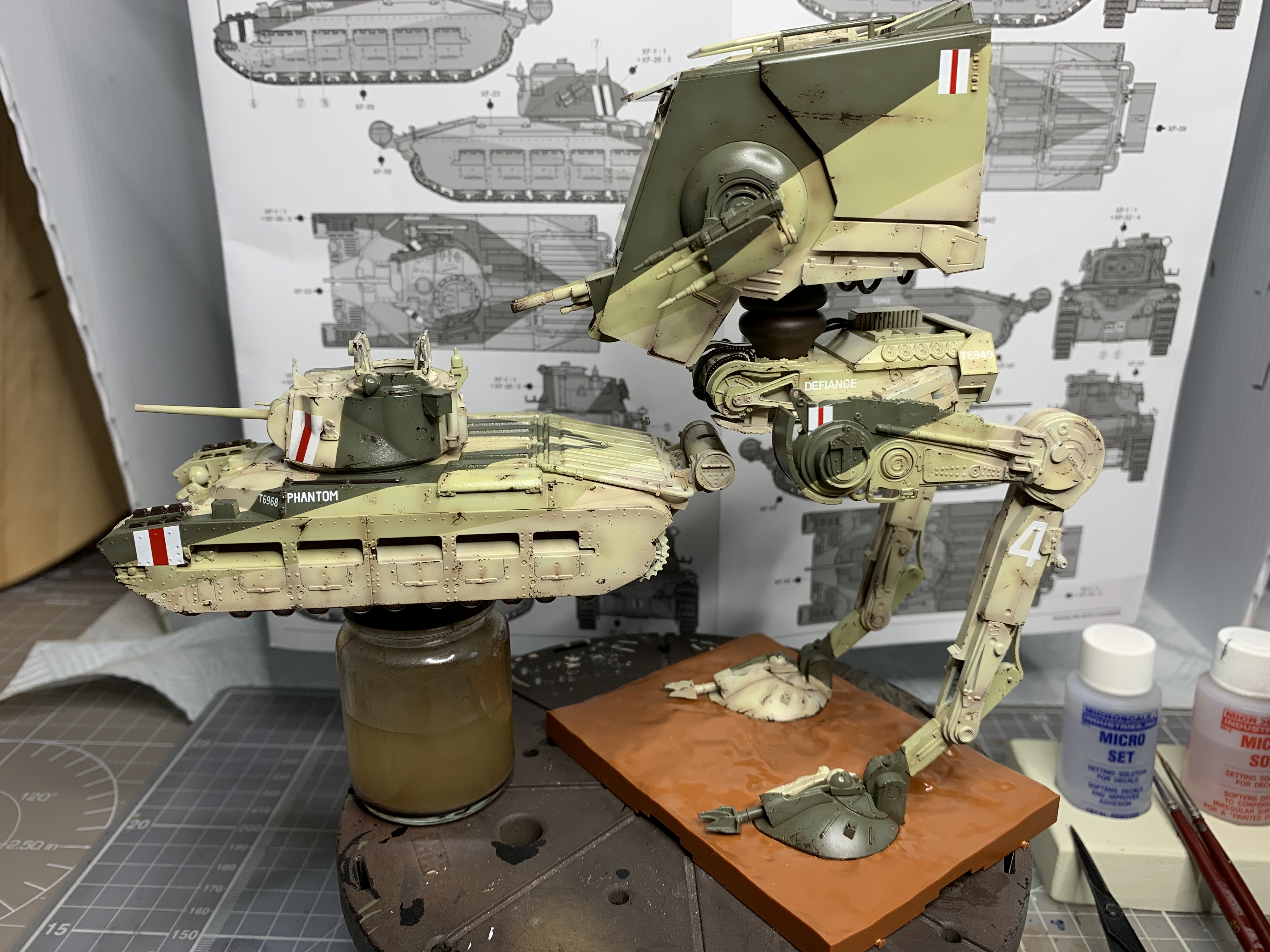 Decals chipped slightly, pin and panel line wash then matt varnish, and this is where the project is as of today.
Have dust and dirt still to add and some detail painting on the Matilda but nearly there.
Thanks for looking in!