A few years ago I saw the chance to do the Rocketeer. I loved the movie as a kid and he looked pretty awesome. While searching for vinyl and seeing how cheap the black stuff was, I figured why not make an evil version....the bad Roketeer......the NAZI Rocketeer! What if they had gotten their hands on Cliff Secord and the jetpack.....Thus Die Roketieur was born, an elite Waffen SS Soldier. I took a drawing by Dave Stevens and used photoshop and illustrator to make my mock up of what was to come. I do not share the ideals of the Nazi party, nor is this a forum to discuss those issues. This is simply a costume, just as many characters have been created before and as many actors portrayed such roles.
If you'd like to see pictures of the build you can visit the blog I made:
http://dieroketieur.blogspot.com/

Here is the finished product!



I had these cards made to hand out at conventions. I have plenty left, PM me if you want one.


Based on one of the Rocketeer movie posters. I recreated this for Die Roketieur.



Hope you have enjoyed my take on a classic. Feel free to PM me or comment below.

Thanks!
​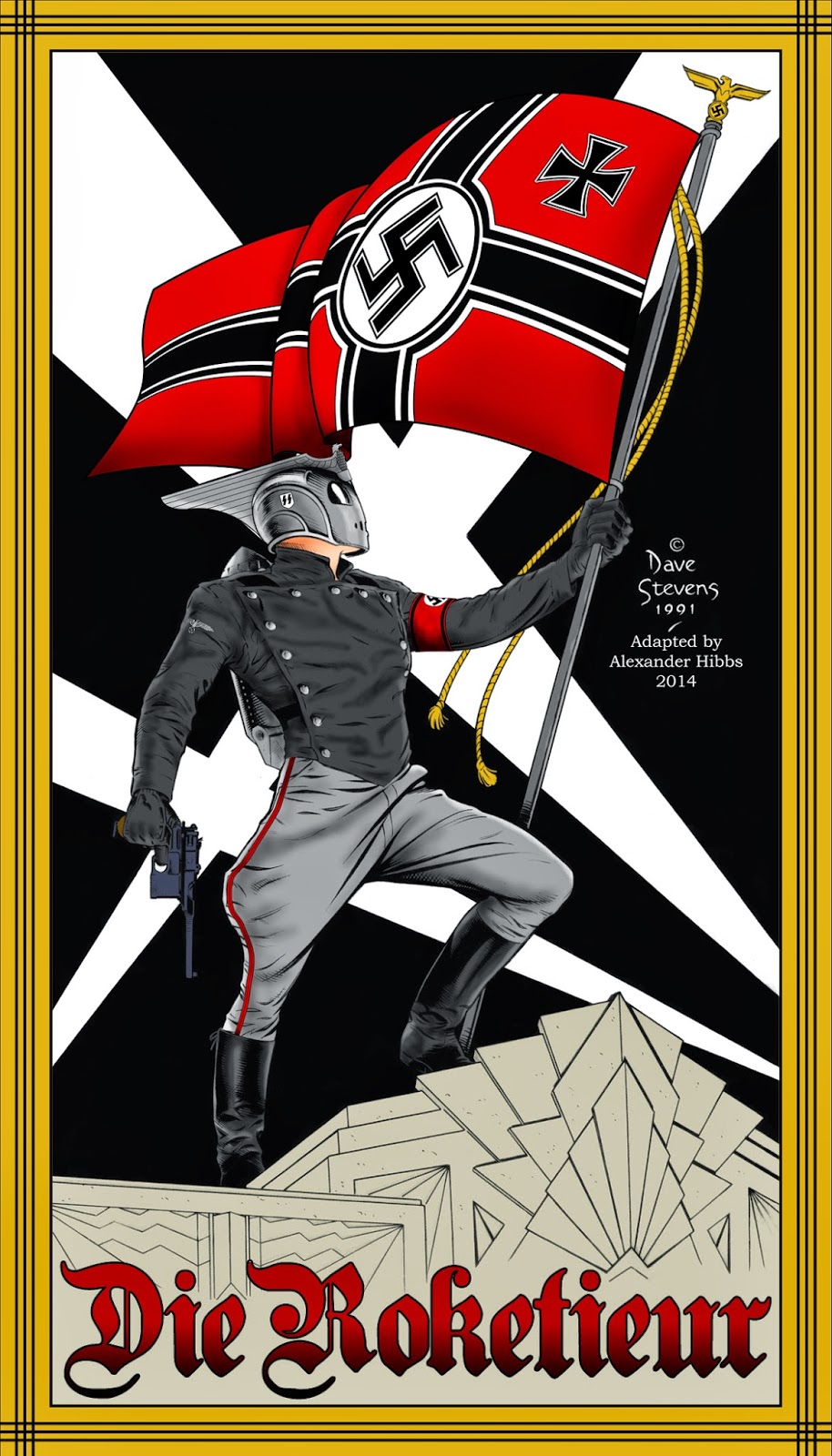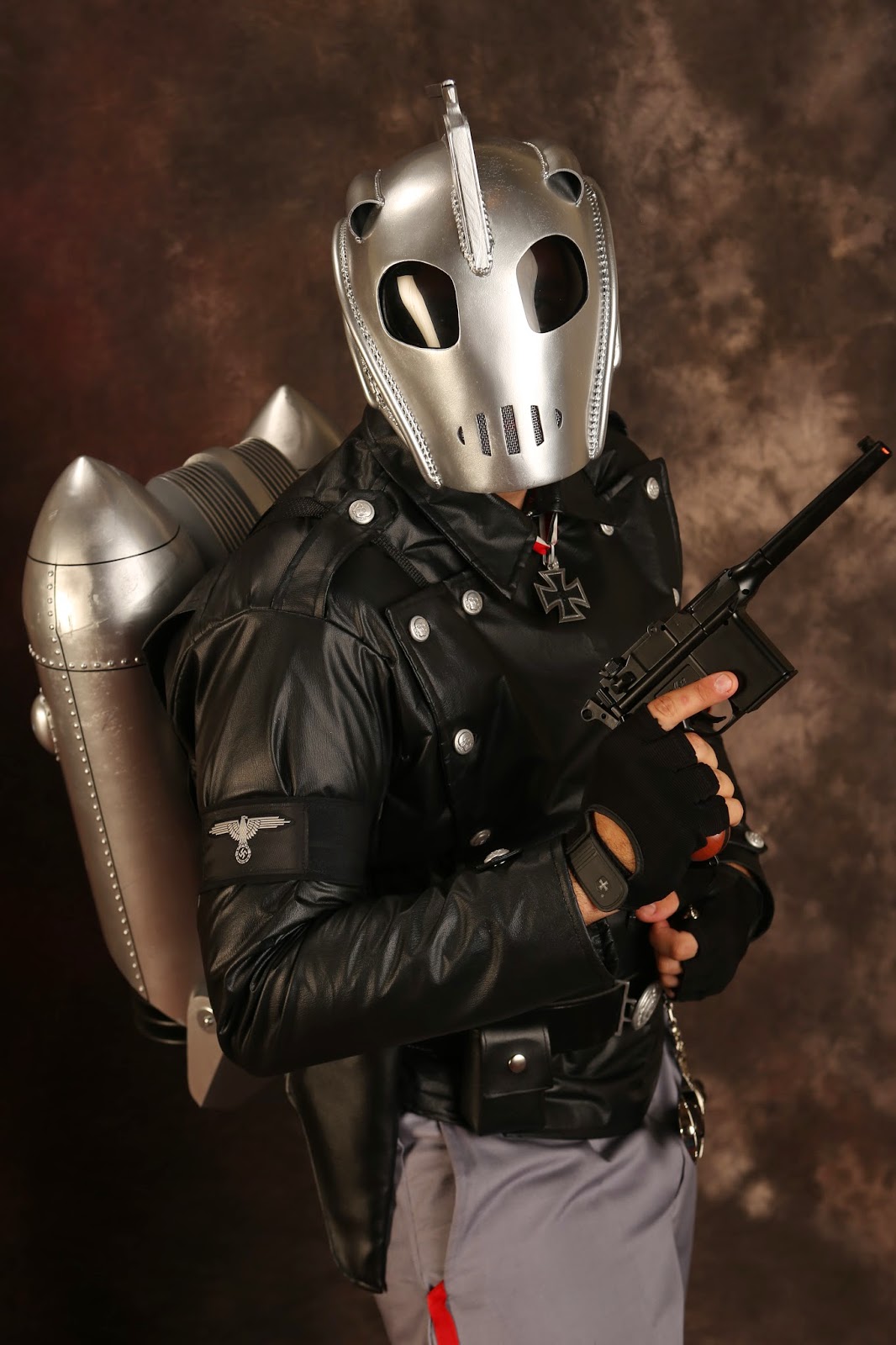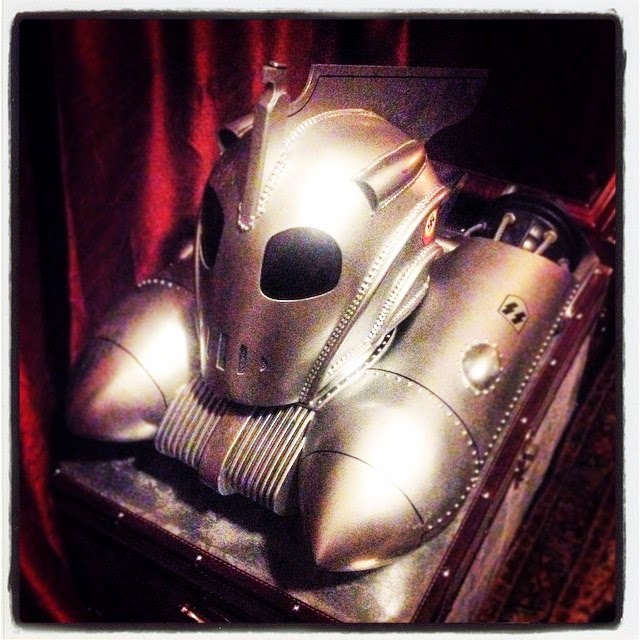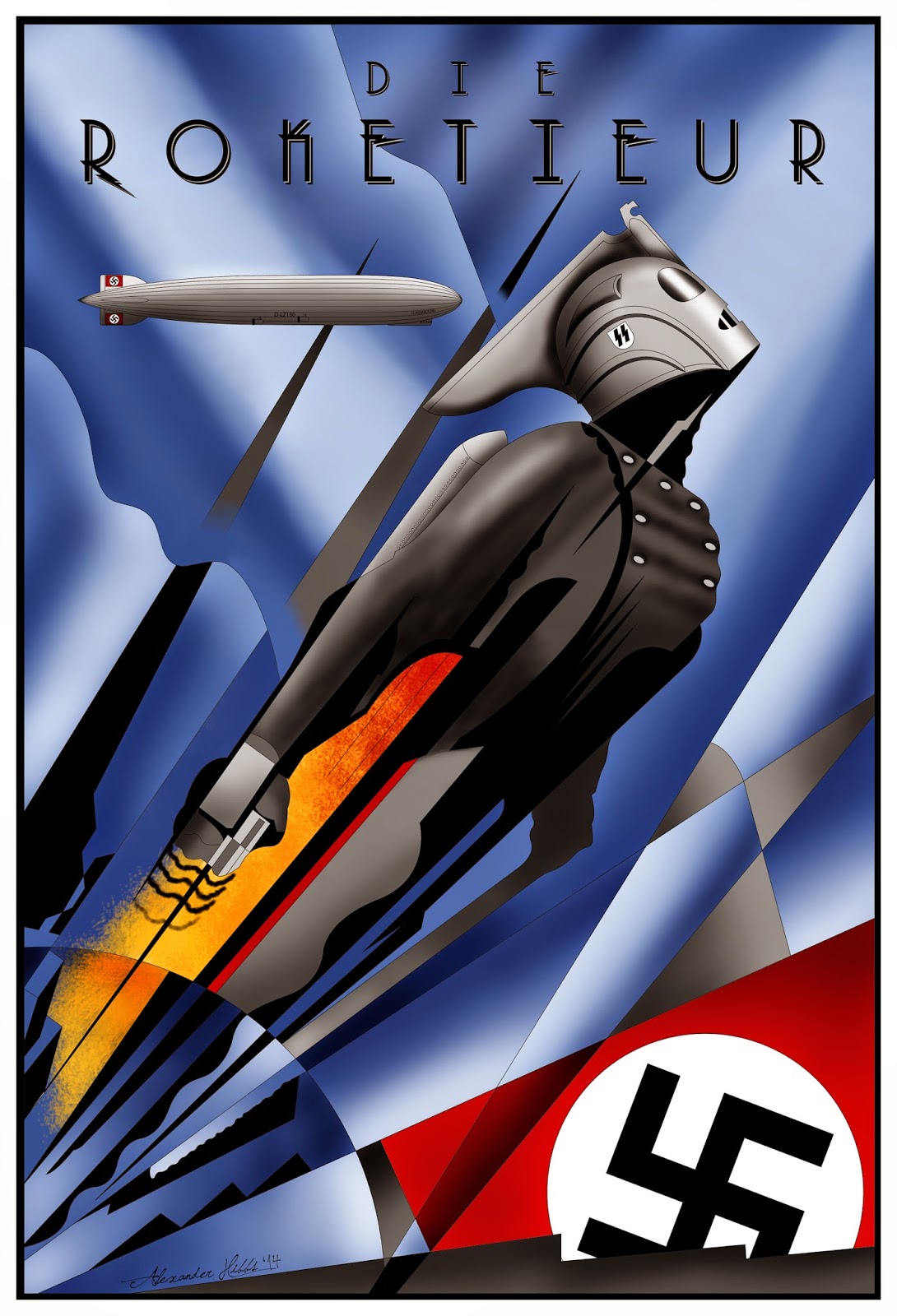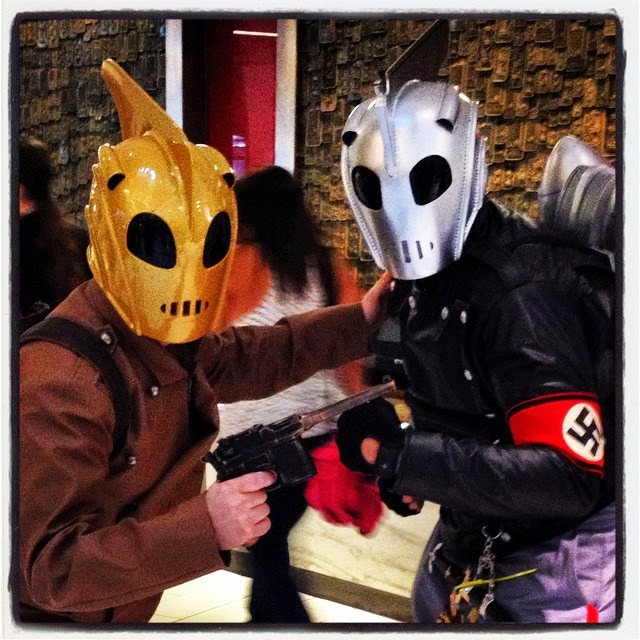 Last edited by a moderator: