Thank you always, sir!
Thank you, Tom-san!
I love the armor plating. It really adds a lot!

It looks like it could be a movie prop in the making
Thank you, Analyzer-san! A bit weird looking but I dared to do this.
Yuumi, I reviewed all your work in this post, man, I was speechless, I must say that your skills to build models are from another planet.
Thank you so much for taking your time for watching my work and your pleasant comment, Tanolucas-san!
All you've seen is the good part of my build, behind them, there is a lot of things I messed.
But, thanks again!
Wow! That is great looking armor plating! Really like the visual effect you achieved.

Those spot lights on either side of the pop up turret are a nice touch. Does the turret still pop up?

That's not a delivery van anymore! The brown color and gold lettering color scheme suggested earlier needs to be withdrawn from the suggestion pile.

(Would still be really funny to see!)

Your idea for a digital pattern should go very nicely with these ceramic armor plates.
Thank you very much, Hagoth-san!
Yep, the turret will pop up all right (I hope).
And, well, I may have to think about the paint scheme.
I already decided on the color of the aero vehicle.
It may be a color like the latest combat aircraft like F-22 or F-35.
Since I painted those battle dresses of the Marines greenish color, The ground vehicle should be the same tone. Or dark grayish navy blue for the sea-skimming operation.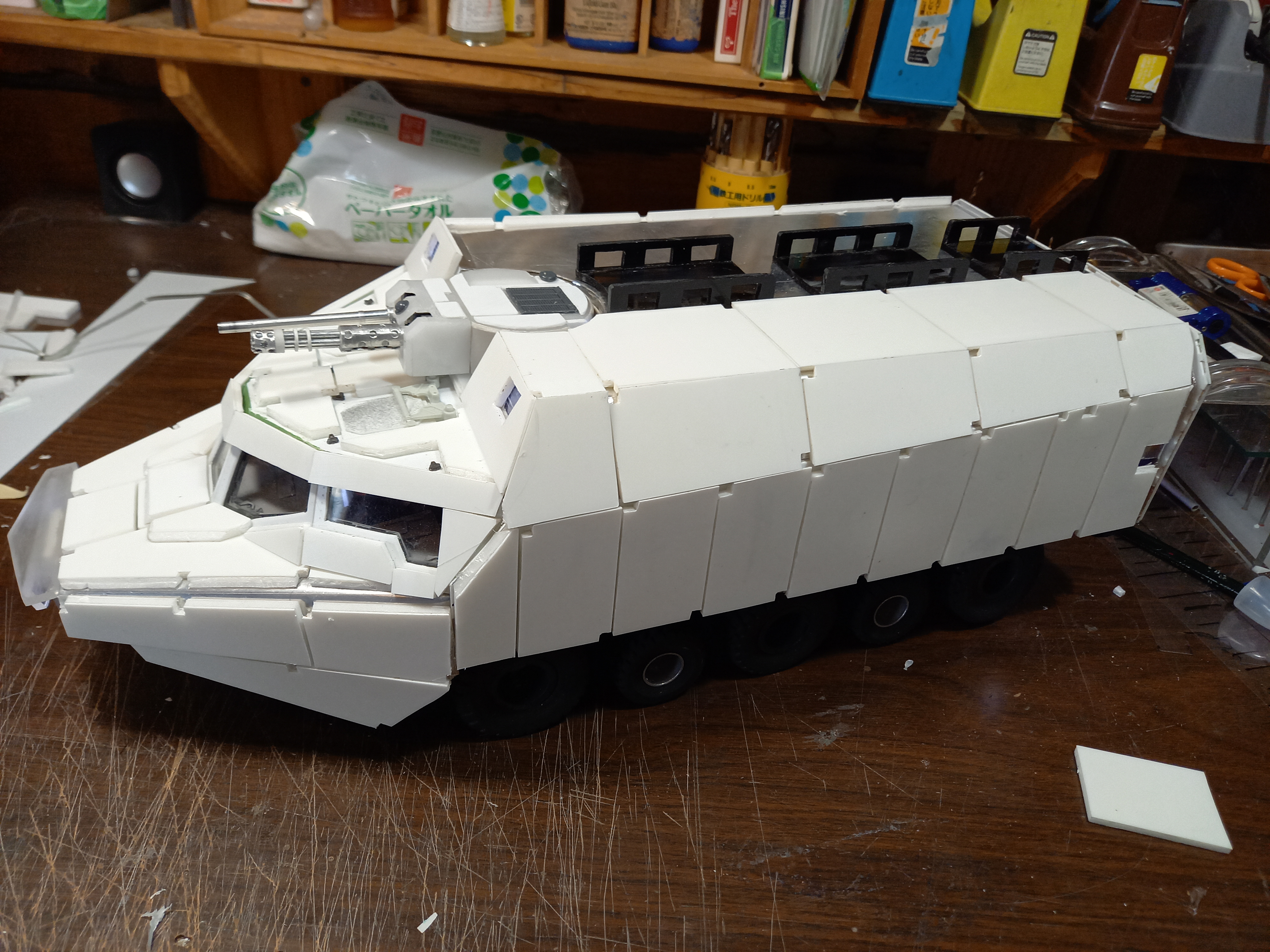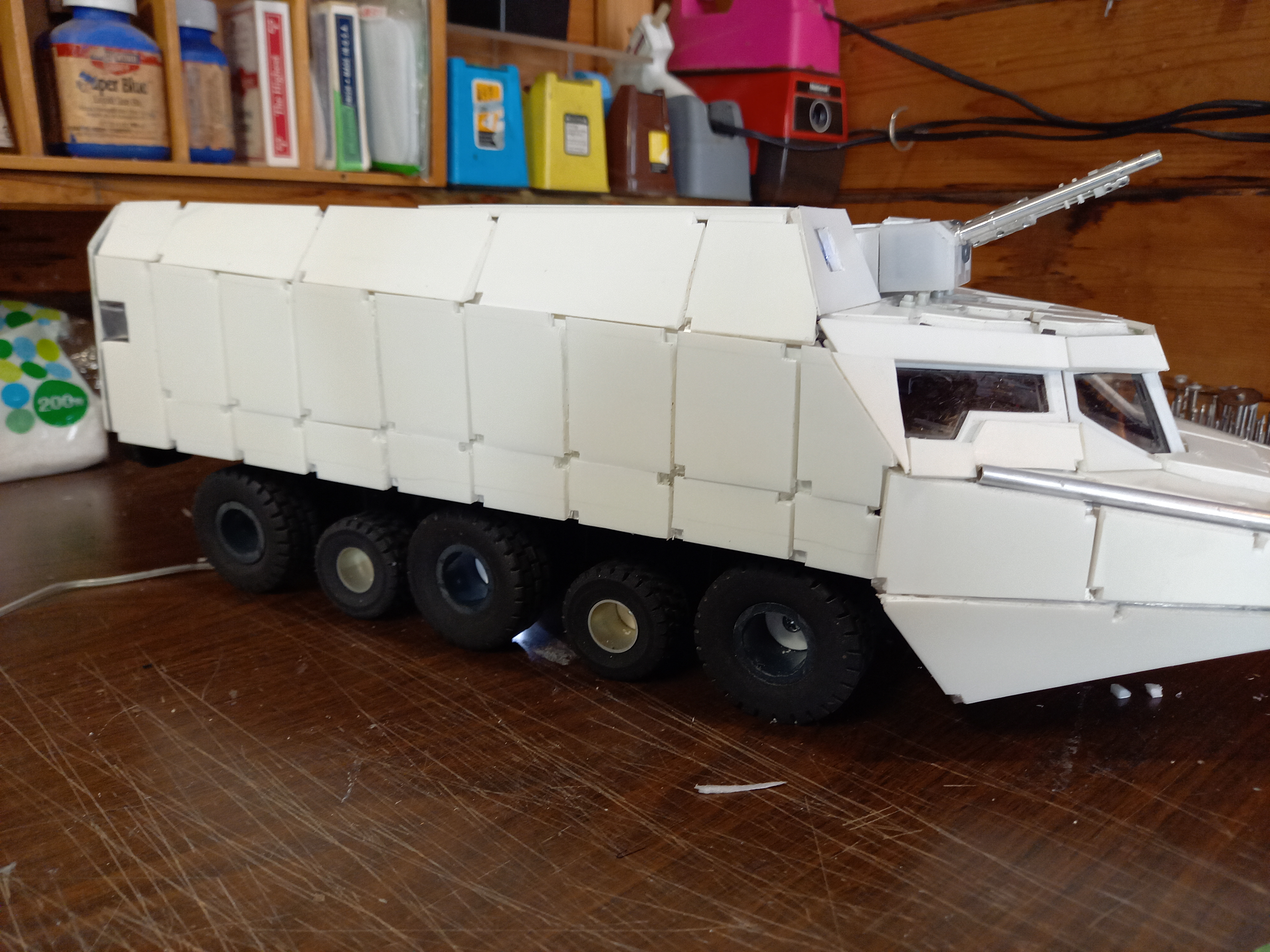 The left side armor plates are a bit different pattern from the right.
I'd thought the simple one might be better.
I got run out of foam board. Only a few plates to go.
Thanks for looking!
Katsu