Sr Member
RPF PREMIUM MEMBER
To get organized and hopefully streamline the process of scanning and uploading files I figured I should go through all of the kit parts that
Studio Kitbash
sent in this first batch and see if I could get all of the pieces identified (source kit name and part number) so I can name my scan files properly from the get go. This first batch of parts is strongly Y-Wing focused, so you'll see most of the parts relate to that model. I laid all the parts out as clearly as possible and photographed the batch, then assigned numbers to each part so as to allow for a spreadsheet to be filled out with all the pertinent details. Here are the photos:
... and with the parts numbered:
And some closer views: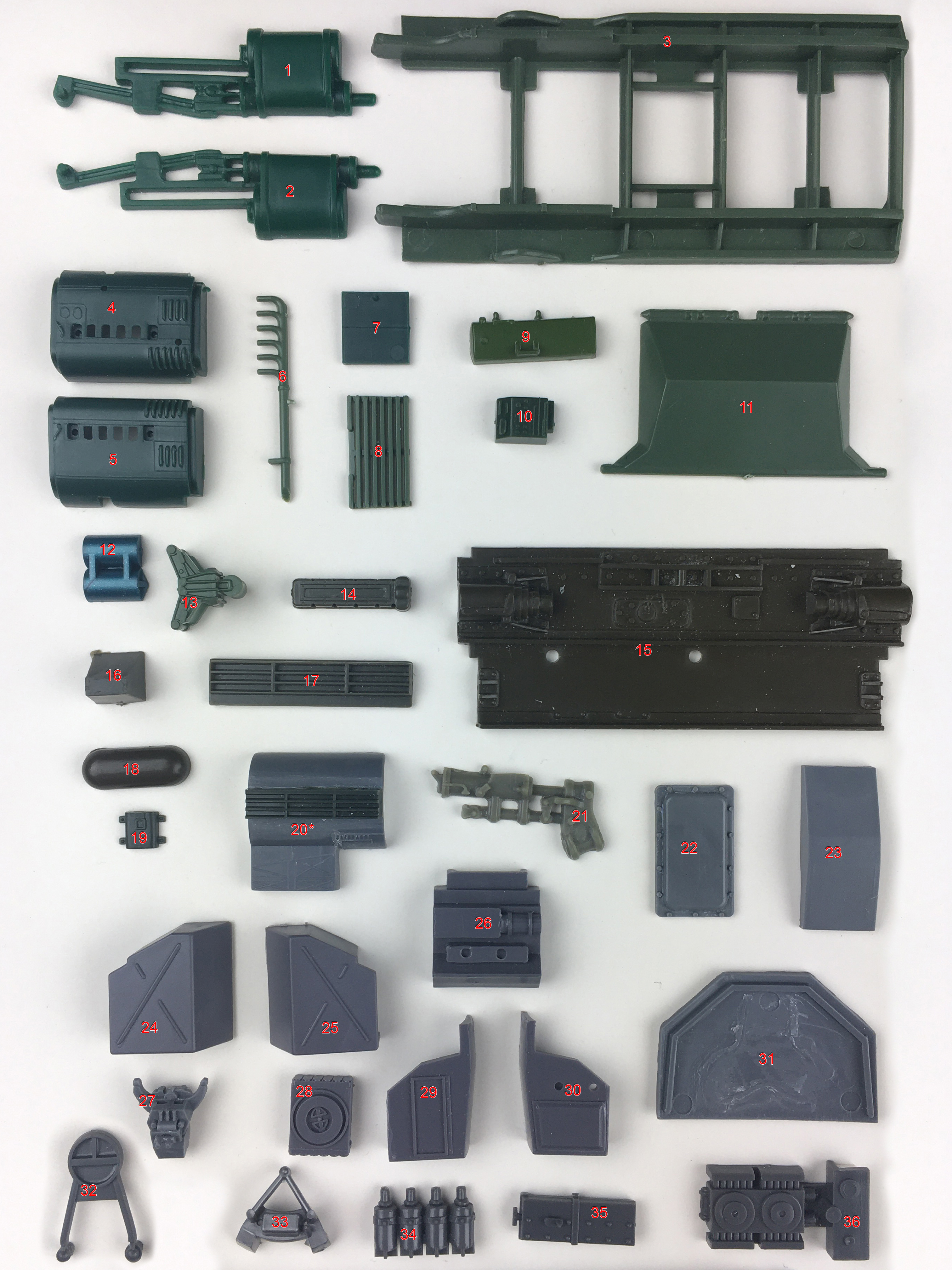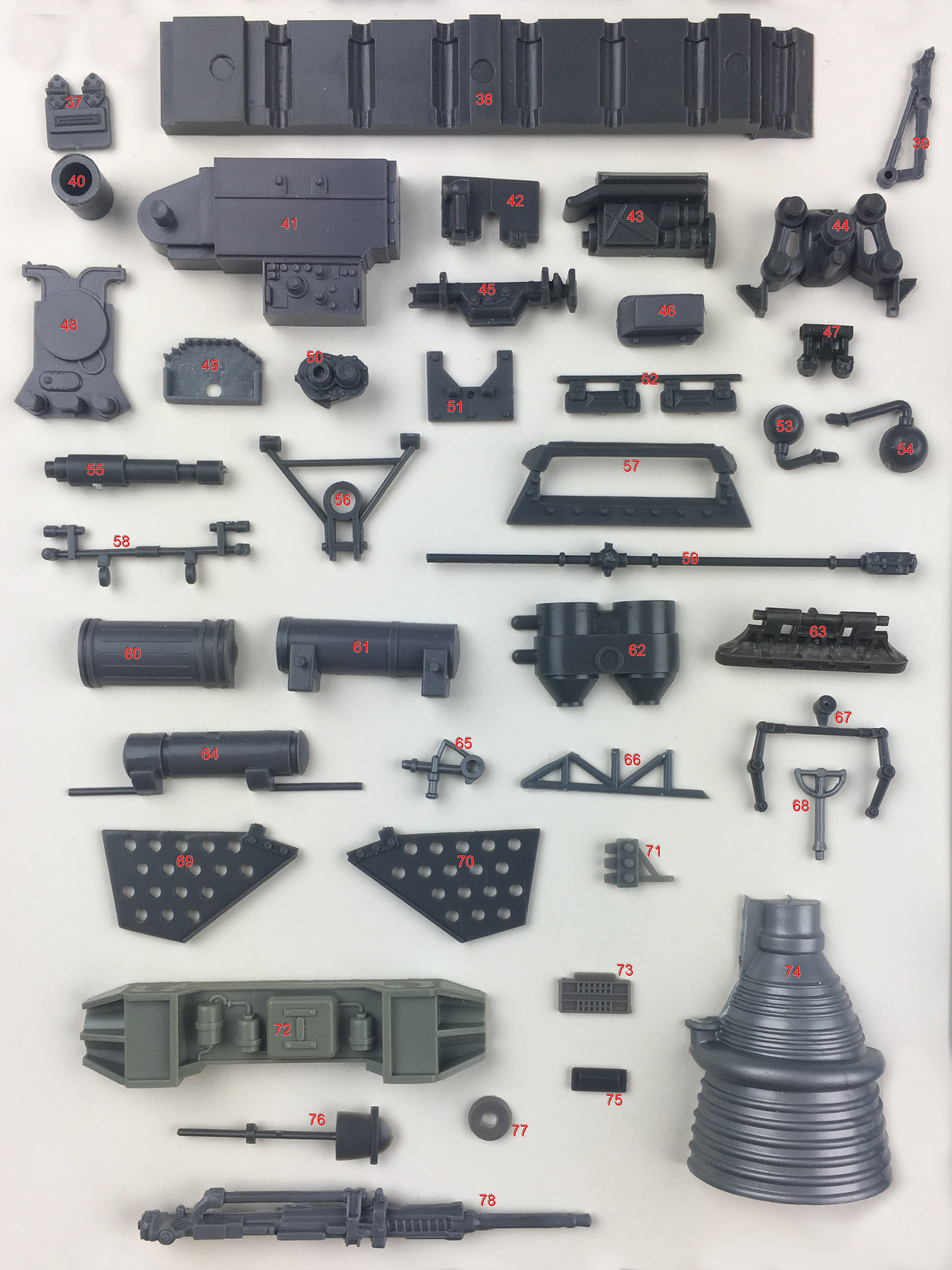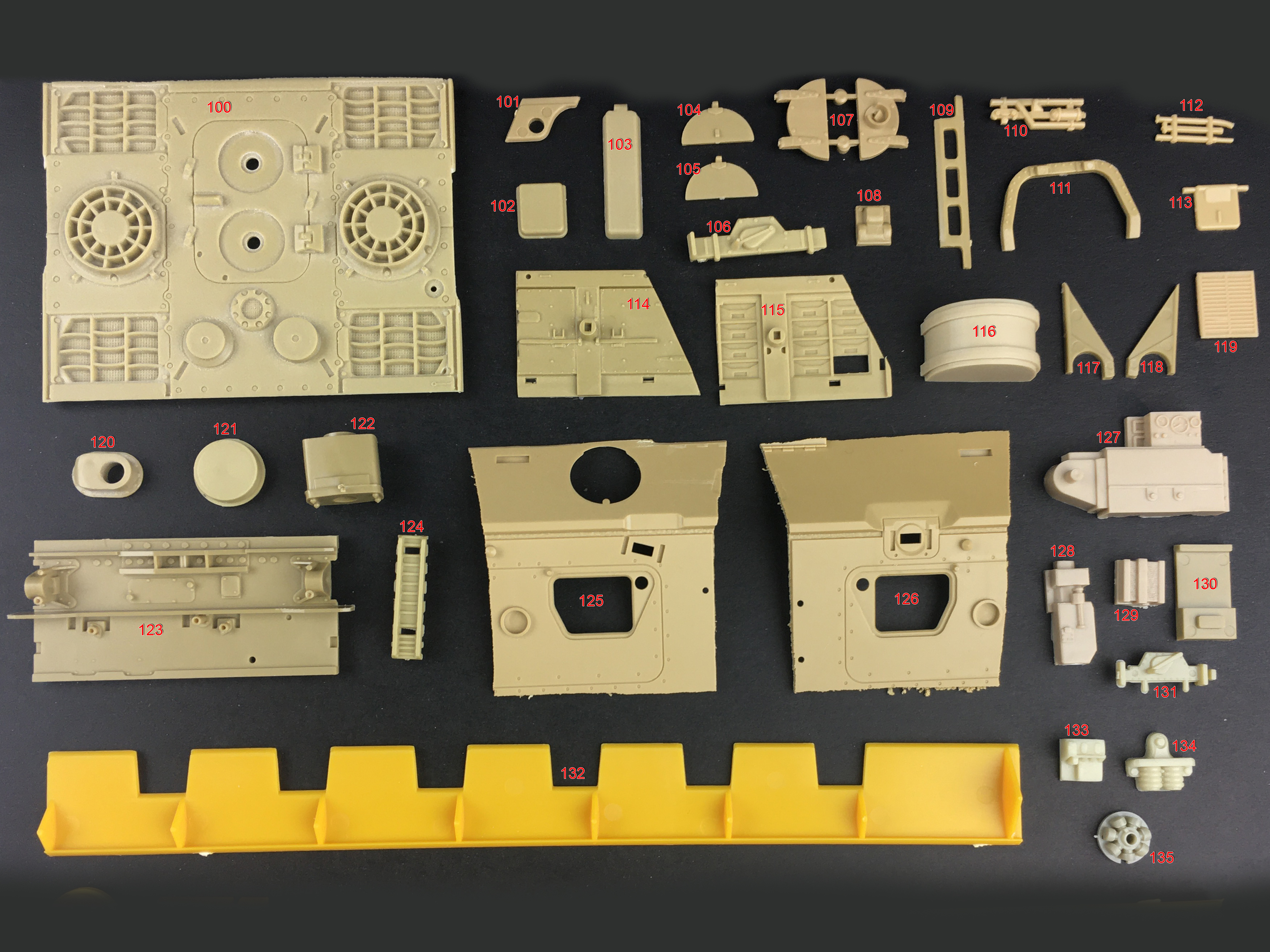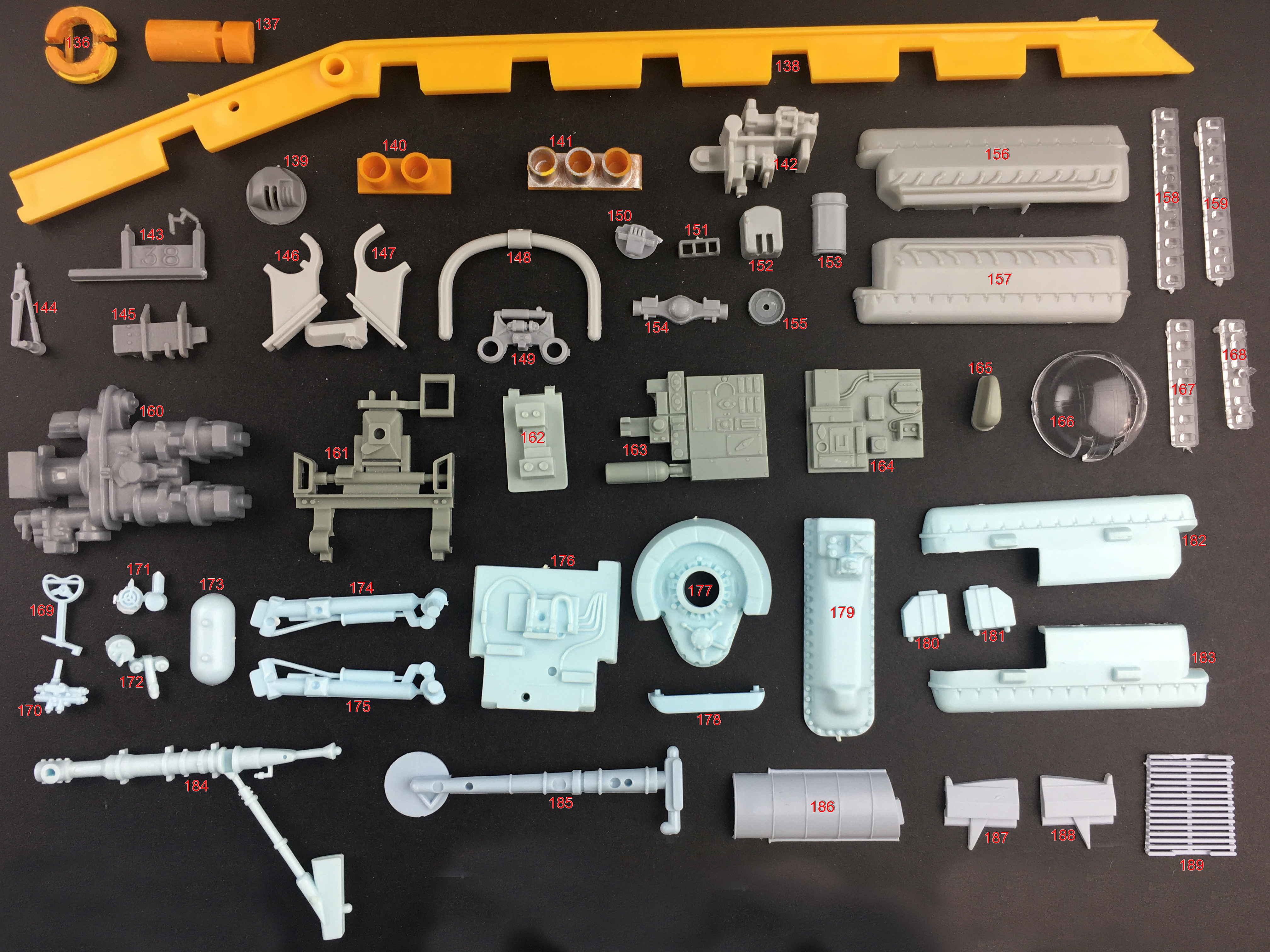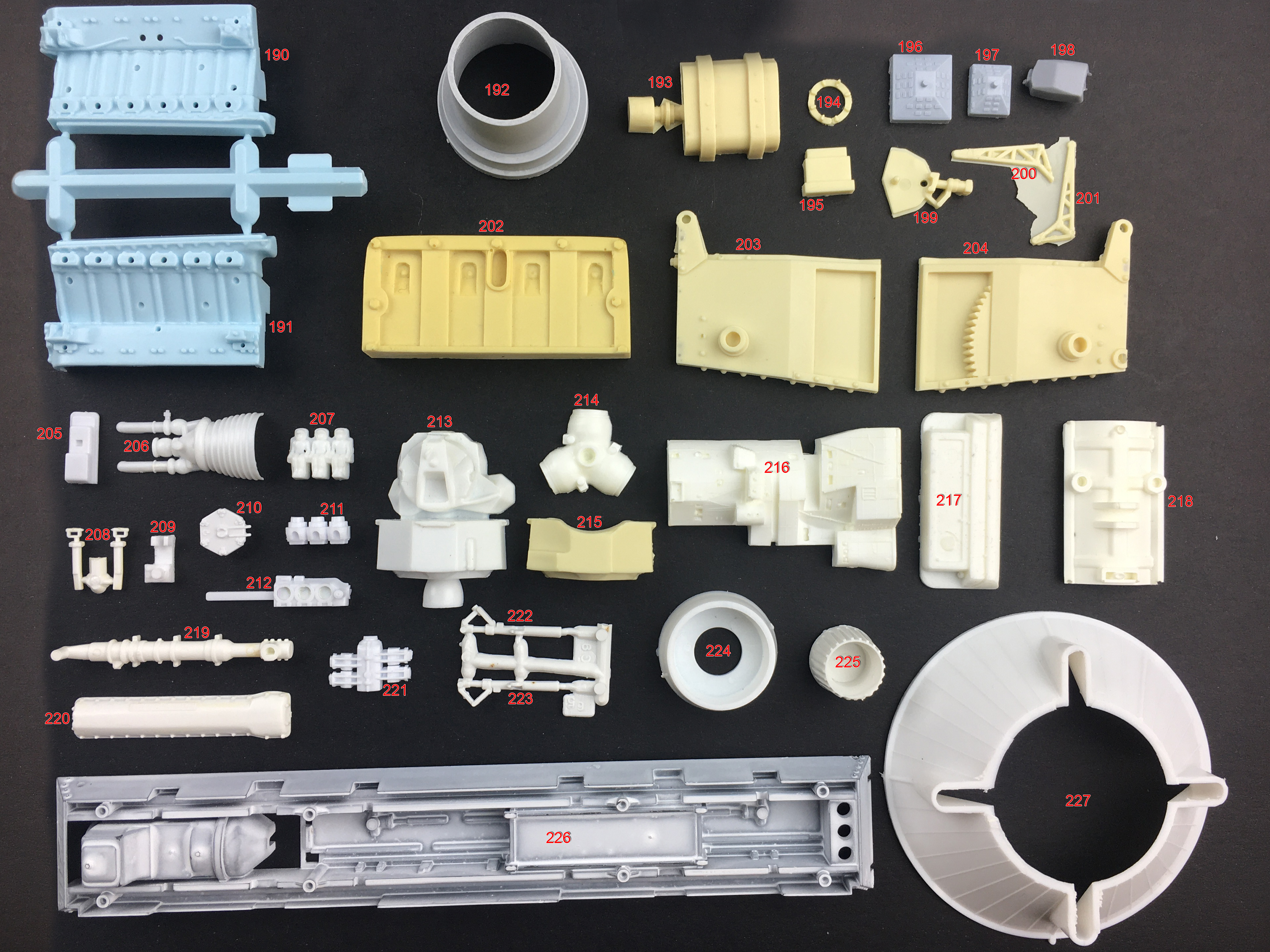 So what I need now is for some people who are more knowledgeable about all these kit parts to help fill in all the details. For each part I will need to know the following:
- Kit manufacturer (Airfix, Nichimo, Tamiya, etc.)
- Kit scale
- Kit name (Elefant, Panzer III, KingTiger, etc.)
- Part number
I would also like to get some opinions about if any particular part needs to be "2 sided" or not, as in, when glued on to the Y-Wing model (or whatever the case may be) do you see both sides or just one side of that part. The reason I ask this is I think it will be easier to scan a lot of these smaller parts in small batches glued to a backing plate, essentially making for "1 sided" meshes as the output, once the individual parts are digitally separated from the backing plate of course. So we would obviously lose any detail information from the "back side" of these parts, but if that side isn't valuable to model building, it will make for a lot more efficient scanning and more frequent uploads. So with this in mind, if the knowledgeable folks chiming in with the above requested part information could also let me know if each part has a "good side" or if it needs to be 2 sided. If a particular part does have only one "good side" you can also just let me know if the side visible in my photos is the "good side" or if I need to flip it over.
I have saved a Google Sheet in the Box folder with the framework of the spreadsheet for "Batch 1 Parts Identification" to compile all the information you good people provide. I have taken a quick pass at filling out some of the most obvious things that I recognize at a quick glance, just to start things off. I will ask
Studio Kitbash
to give the table a once over, but if anyone else has any details to add to the spreadsheet, please let me know!