Hi, I'm new here but Ive had my 3d printer for a while and figured id finally get around to trying to make some props with it. To start, I'm going to make an Iron man helmet, such is the right of passage.
Ive made a small test piece to practice finishing the raw prints, and was looking for some input from people who have some experience.
My first real question is how do you know when to stop sanding?
So far on this piece i have:
Sanded 180, 240 grit
3 coats of filler primer
sand 240 grit
3 more coats of primer
wet sand 400 grit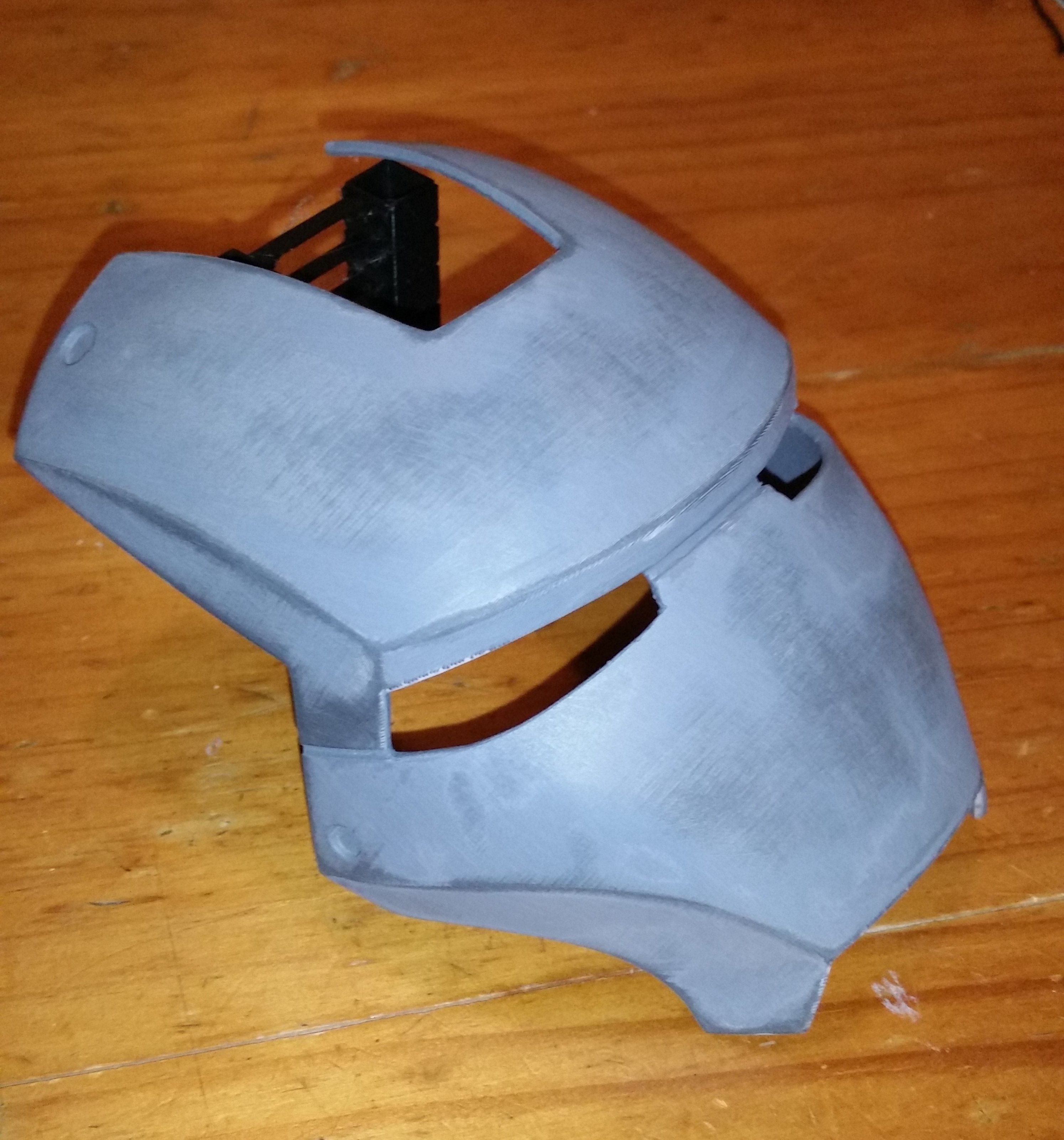 This has left me with a smooth to the touch finish, but in some areas Ive sanded straight through to the plastic again, and you cannot feel it, but the layer lines are visible in some areas. Is this an issue, or am i good to prime it one last time and move onto paint?
Additionally, I have seen people mention using different coats of primer to identify low spots, but it seems i cant actually figure out how that method works. If someone is able to explain it that would be a big help.
Any advice would be greatly appreciated, Thanks.