Been a while since I've posted about this here. Not even sure if the old thread is still there.
But I have been working on a 1:6 scale Vader project for several years now and it's been troublesome to say the least. I won't go into the whole story here - those who've followed the project over the years knows the ups and mostly downs and how hard it has been to get to this point. There are several awesome people in the hobby I can't thank enough for helping me during this, some helping out with 3D modeling and others allowing me to scan their full scale pieces.
This is how the project currently looks, with both the DJ Vader helmet and armor parts being scanned, as well as the TM Vader helmet, and getting permission to print the SFS stormtrooper helmet as well as the TE RotJ (ESB mkII) stormtrooper helmet.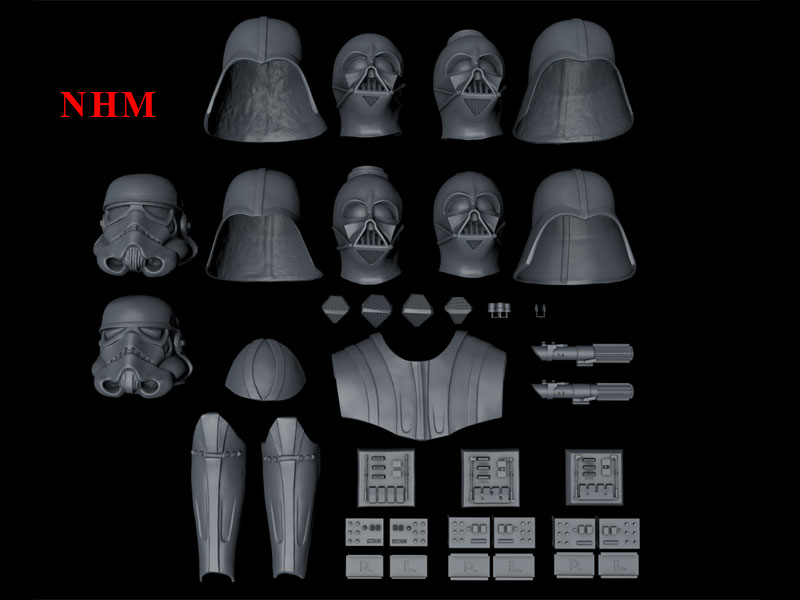 And to show how they print in 1:6 scale here are some past examples.