This is my main project since months:
The original studio model looks a little arbitrary and boring around the porthole. My main features will be the same, but I'll work with more holes, layers and trenches, and closer to a given grid.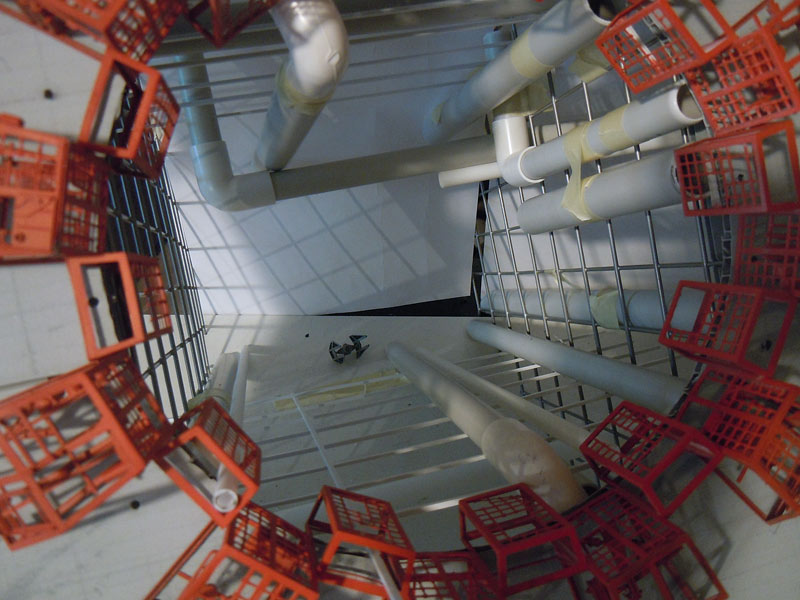 Interior mockup with some raw pipes and a Tie Interceptor (the scratched one I posted a few days ago).
Grids, pipes, towers, framework, surface detail, ... it never ends.
This is no rust - just the first base coats. There will be a coat of red in the end.
Trimming edges is the most time consuming job.
After a long session last weekend. Getting there. Slowly.