Active Member
RPF PREMIUM MEMBER
Hi Everyone,
This came up a few weeks ago in another thread, before I could post anything about this project. I am excited to say I am allowed to spread this around now!
After the RPF's own Volpin suggested us, we were hired by GameStop to build a full scale Atlas bot from Portal 2, to be given away as a prize for their Epic Giveaway Sweepstakes. This was funded by Valve, and so we were later asked to upgrade the order to two bots. The second will be installed at Valve. We also worked out a more appropriate scale in terms of logistics and budget, arriving at 51.02 % of full scale.
Real quick here is how the build is shaping up thus far (6-5):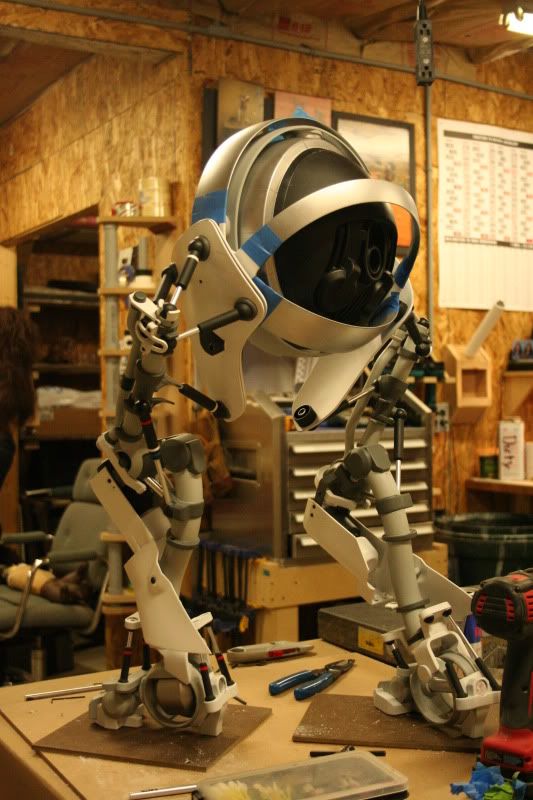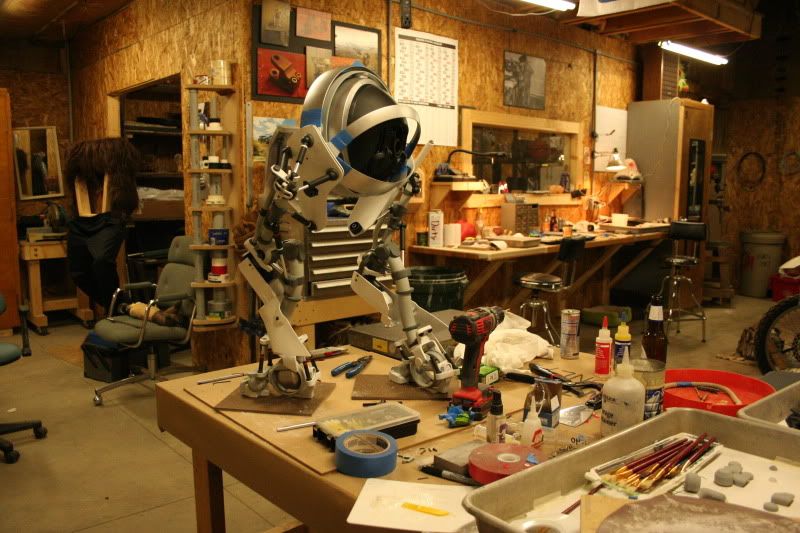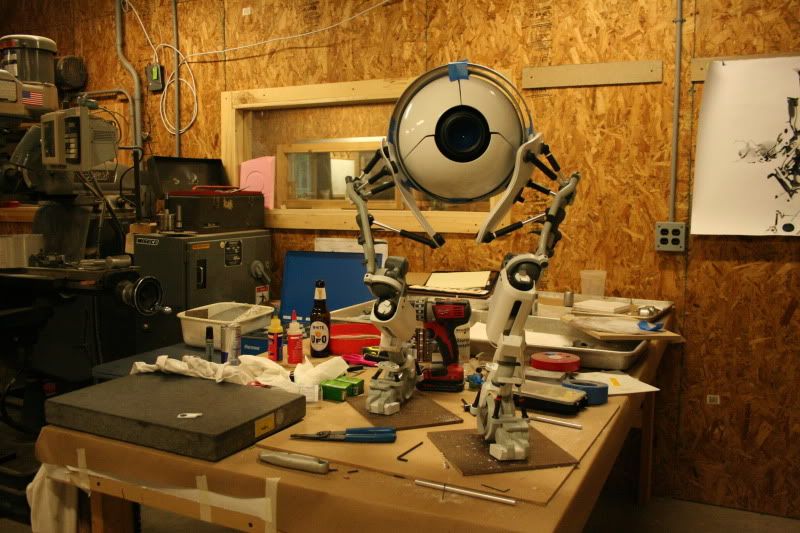 Here's the breakdown:
We were given the 3D mesh file, and the textures for reference, as well as some detailed renderings.
3D mesh: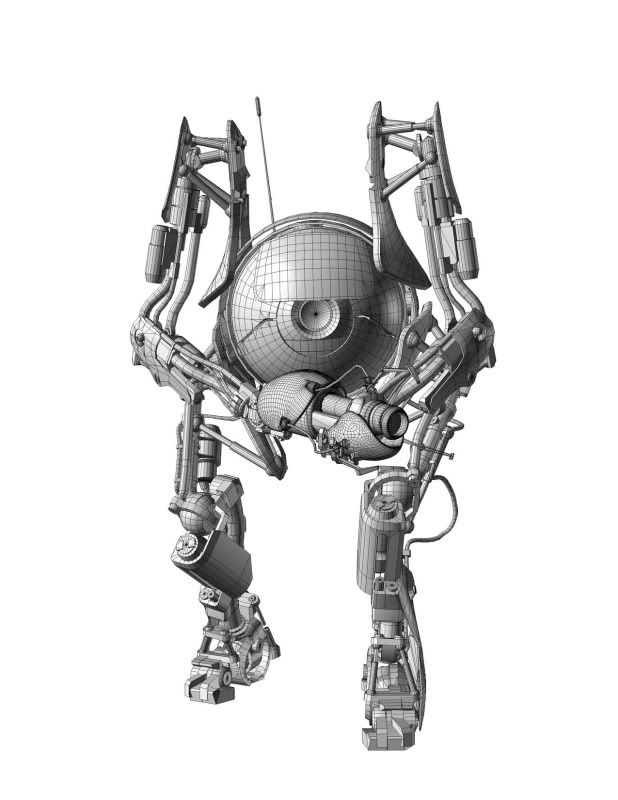 The mesh was way too faceted to print directly so we re-modelled the entire design using their mesh as reference. We were also able to mechanically design parts to fit together for assembly. One of our favorite adjustments was the use of aluminum rod for all the cylinder rams, which let us index parts together, and show off real metal which is hard to get across in painted faux finish.
remodelled parts for 3D printing (SLA)
Last edited: