Sr Member
RPF PREMIUM MEMBER
Thought I'd share phase 1 of my ANH Vader project. This began as a Rubies Vader Supreme costume (standard size). It has potential, if you're OK with modifying and replacing parts over time.
Here's what's happened so far:
-Cut up and modified a basic mannequin. Bulked him up with closed cell foam.
-Cut off fingers and rebuilt posable hands with wire inside
-Repositioned mannequin arms for wider upper body stance
-Swapped Rubies helmet for an EFX ANH PCR, which was repainted. (still need to mess with the dome's finish)
-Repainted Chest armor, upgraded cape chain
-Swapped chest box red/green LED positions.
-Weathered/Repainted chest box
-Moved chest box straps to the outside of the costume for better centering
-Replaced rubies belt with a leather one
-Cut up the original rubies belt to make pleather "strap covers" for the straps that support the chest box. Those were simply hot glued to the original strap surface. (looks way less cheapo this way)
-Repainted the belt boxes/buckle and added red washers
-Added a modified Force FX lightsaber hilt to belt
- Added a basic lightsaber belt clip
-Replaced Rubies gloves with ANH gloves from Fenix
-Coming soon - Replacement cape
Total project cost was about $1500 to get it to this point, and that includes the mannequin.
Still a work in progress, more required for phase 2.
Thanks to all the members who have posted tons of Vader costume info. So much to take in, which is why I plan to tinker on this statue over time. Really happy with where things are heading.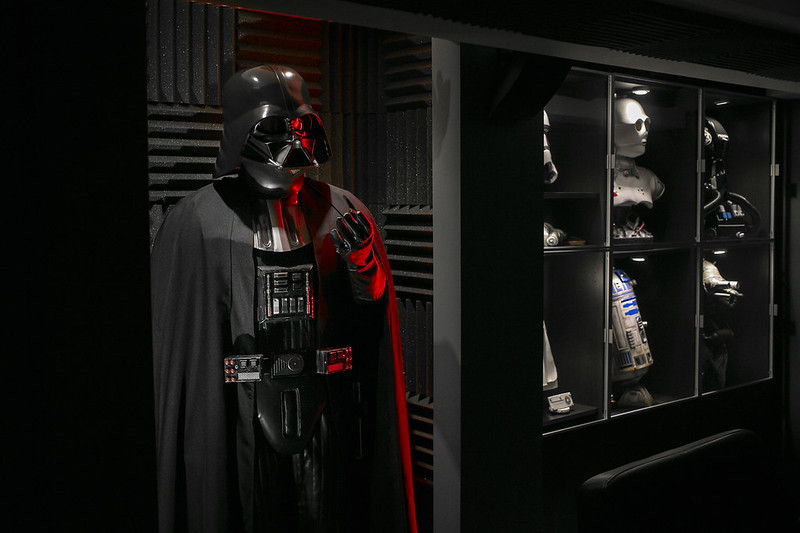 1-Lifesize_Rubies_Vader_Med
by
K D
, on Flickr

2-Lifesize_Rubies_Vader_EFX-CU
by
K D
, on Flickr

3-Lifesize_Rubies_Vader_wide
by
K D
, on Flickr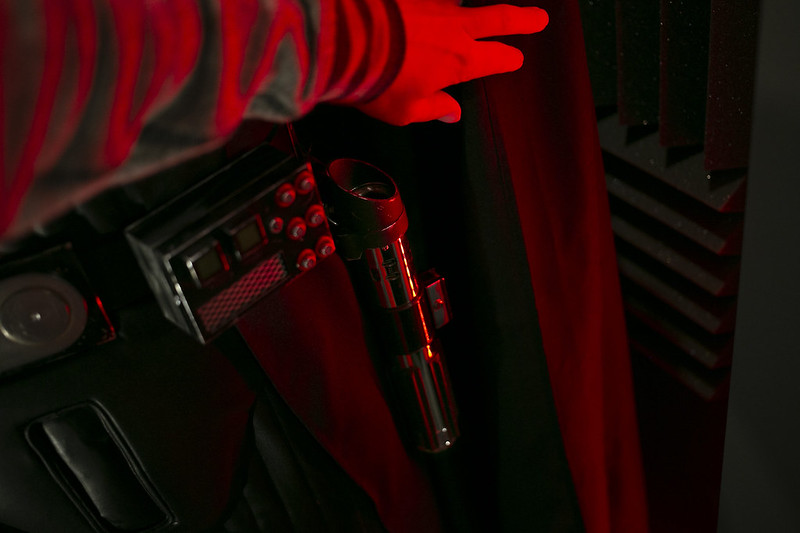 6-Lifesize_Rubies_Vader_HiltCU
by
K D
, on Flickr

7-Lifesize_Rubies_Vader_Low
by
K D
, on Flickr
Last edited: