Sr Member
RPF PREMIUM MEMBER
Thanks for the kind words and PMs, I really appreciate it! It keeps me motivated.
Ok, on to the next part.
" The Cradle "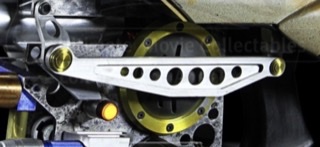 To make this part I had to turn on my cnc, I haven't used it in awhile so there was a few mess ups before I got the groove back with feeds and speeds.
Started with the program to run the machine that runs on g-code, made the setup with to end mills, 6mm and 3mm.
Ran the first setup with a drill, so the holes where drilled at the right place, then I secured the 6068 aluminum plate to the waste-board. And then ran the first action that was a pocket cut.
Next action was a contour cut.
And since I wasted all my 5mm end mills on something else when I was trying out feeds and speeds, I had to do this run with a 6mm and couldn't reach all the way in some corners. So I had to run one program with the 3mm to get all the way down in all pockets.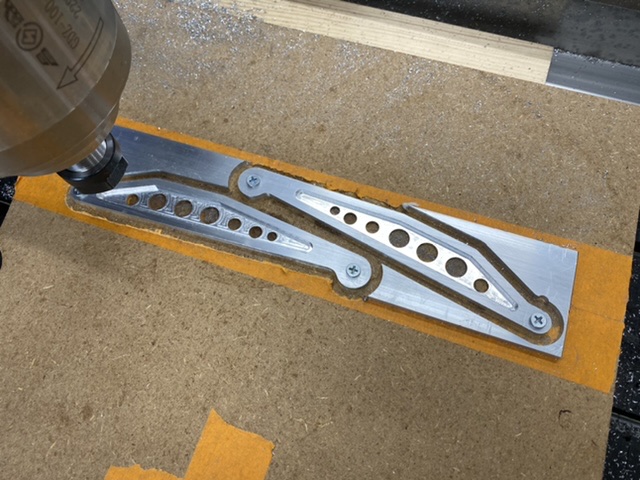 And then did a finish pass over the whole pocket to get everything even.
Here it is with just a light sanding to dull the edges. A TIP, if you never used steel wool listen up, steel wool is great for everything. You have to get the 0000 grade, but I use it to polish metals, to weather paints and just about everything. The aluminum piece above was done with 3 min of 0000 steel wool.
Here is the piece with those small golden locking screws.
I didn't have all the time I needed to get the surface marks off, but will polish them of when I put everything together.
On to the next part....