Sr Member
RPF PREMIUM MEMBER
I have wanted to build this things for SO long, and it's finally time for me to get this over the finish line. Fifth element is one of my absolute favorite films.
For over 10 years ago I followed the thread we had here at the RPF and many of the parts where identified. At the time I didn't have the tools to complete this by myself since I didn't have a lathe or a mill, or could operate one! But those things have changed now and I have been working as a prop maker and practical SPFX maker for the last 15 years, so now I have all that, lathe, mill and a CNC.
SO I have no more excuses
This is the machine part in the studio.
This is a big undertaking, as those who have built one of these know. I started the project with comparing my original production used ZF1 shell and the found parts with screen grabs and pictures taken of the original. Plus that I had a few measurements from the original prop. One thing that struck me was that everything was smaller than I have thought or expected when held in the hand.
Here is my original Shell and the mold that was used to do the shells and pieces for the film.
Since this build is so massive regarding fitting and many pieces I felt that it would be better to start with doing as much as I could in cad before I made the parts, this is just to let me make as few mistakes as possible, but there will be mistakes anyway
This is a render of the 3D model I created to base my build around.
So I thought I would start making the parts that I think will be the most fun to make, all the aluminum parts in the front like the ice-cube system nozzle and flamethrower etc etc.
These was so fun to make, and rewarding.
And more random pieces.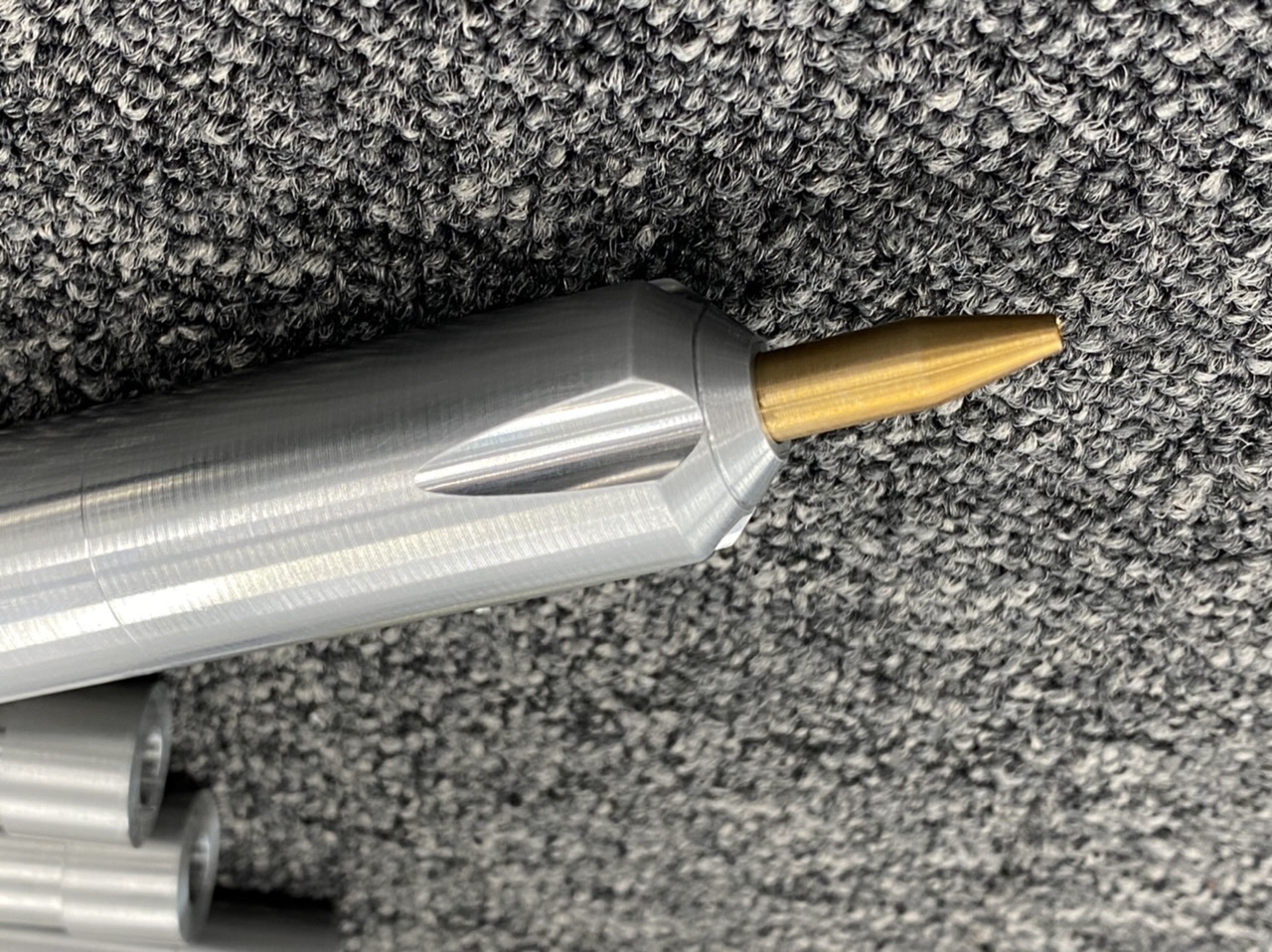 The flamethrower nozzle is made of bronz, and the body is made of 7075 aluminum.
And when heattreating Bronze it turns in to the right color as the original.
And here it is with a color test I did.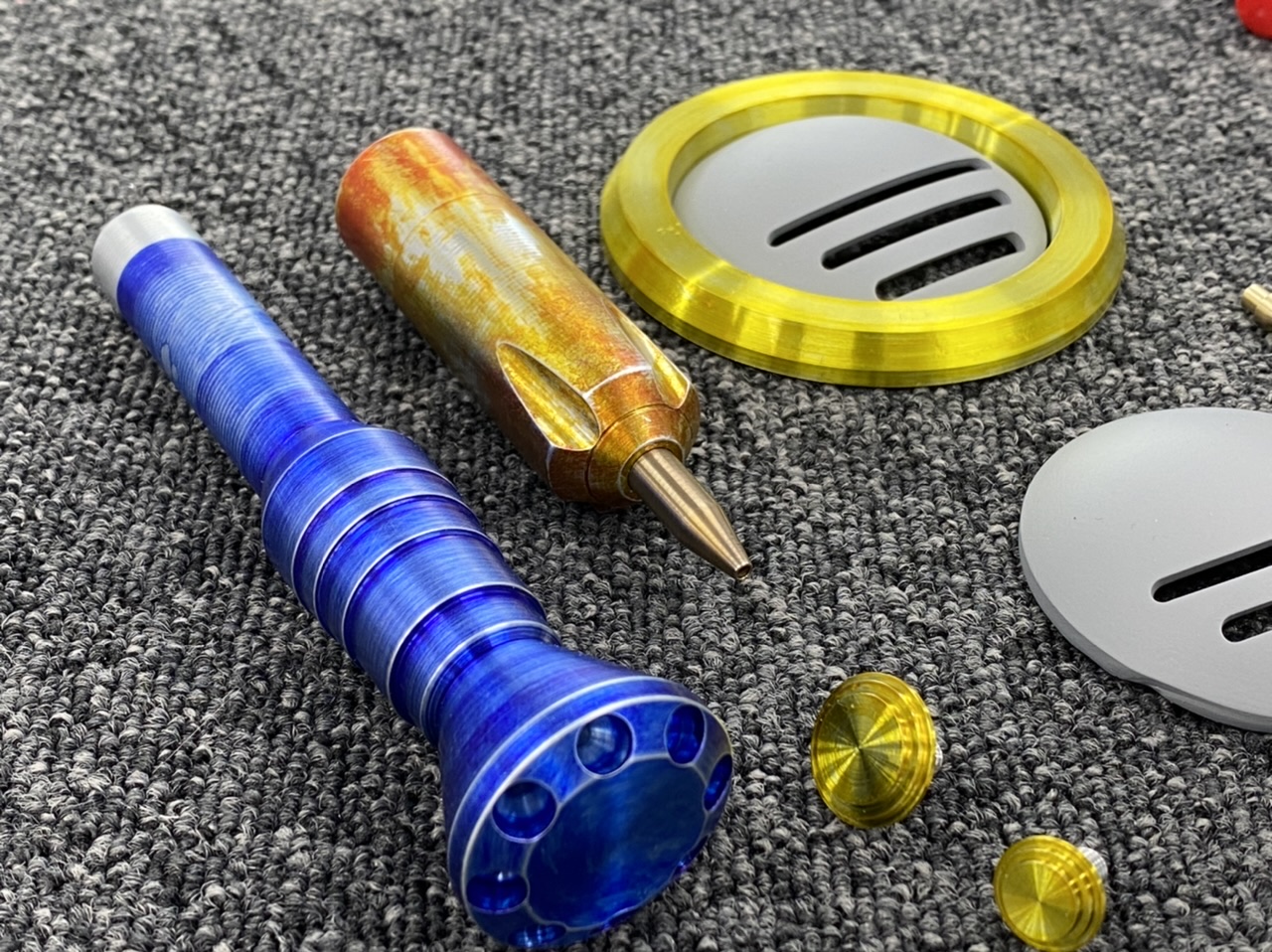 Here is a few more pieces of the ZF1 gun, I'll go in to more detail about them later on in the build.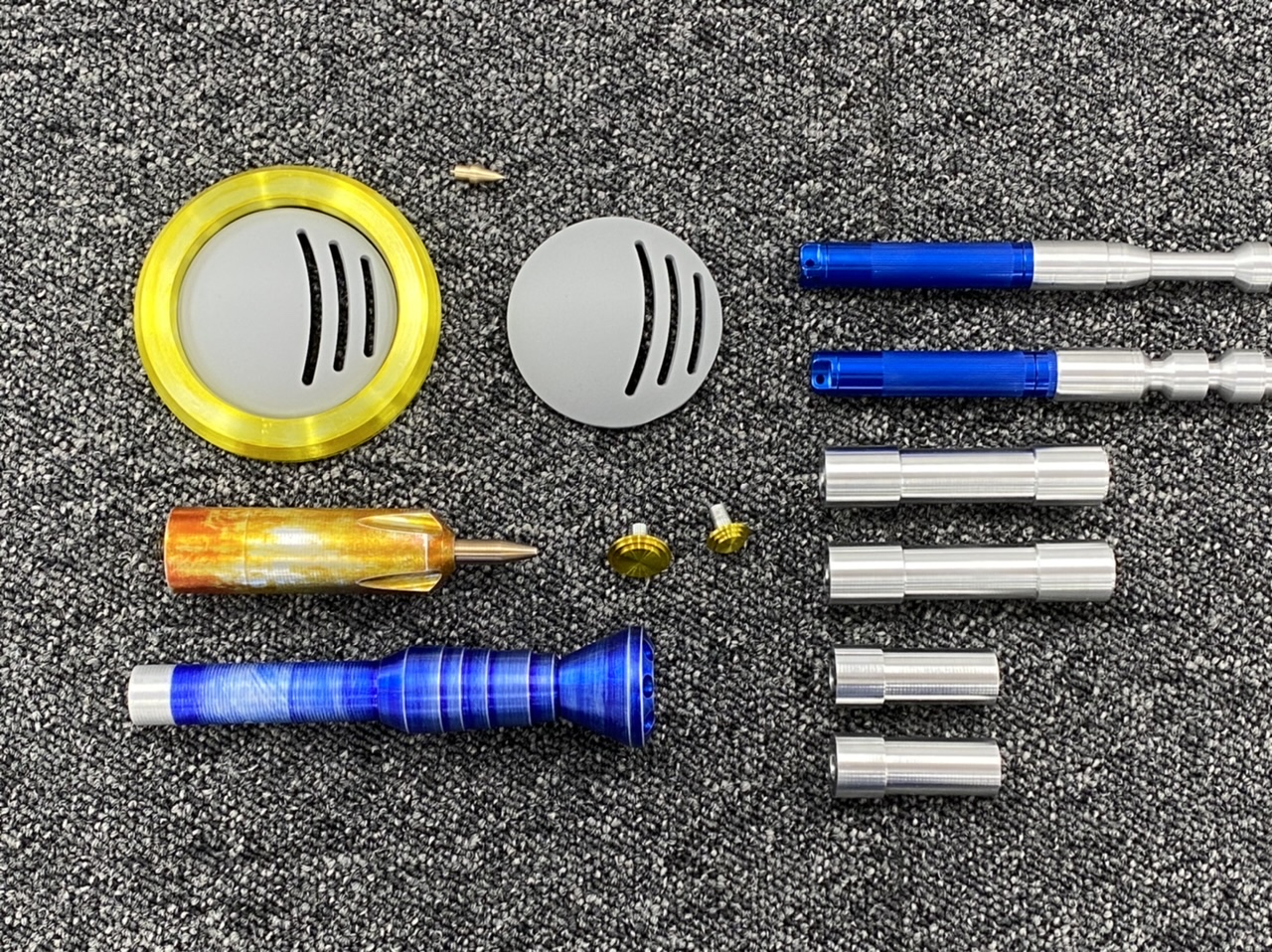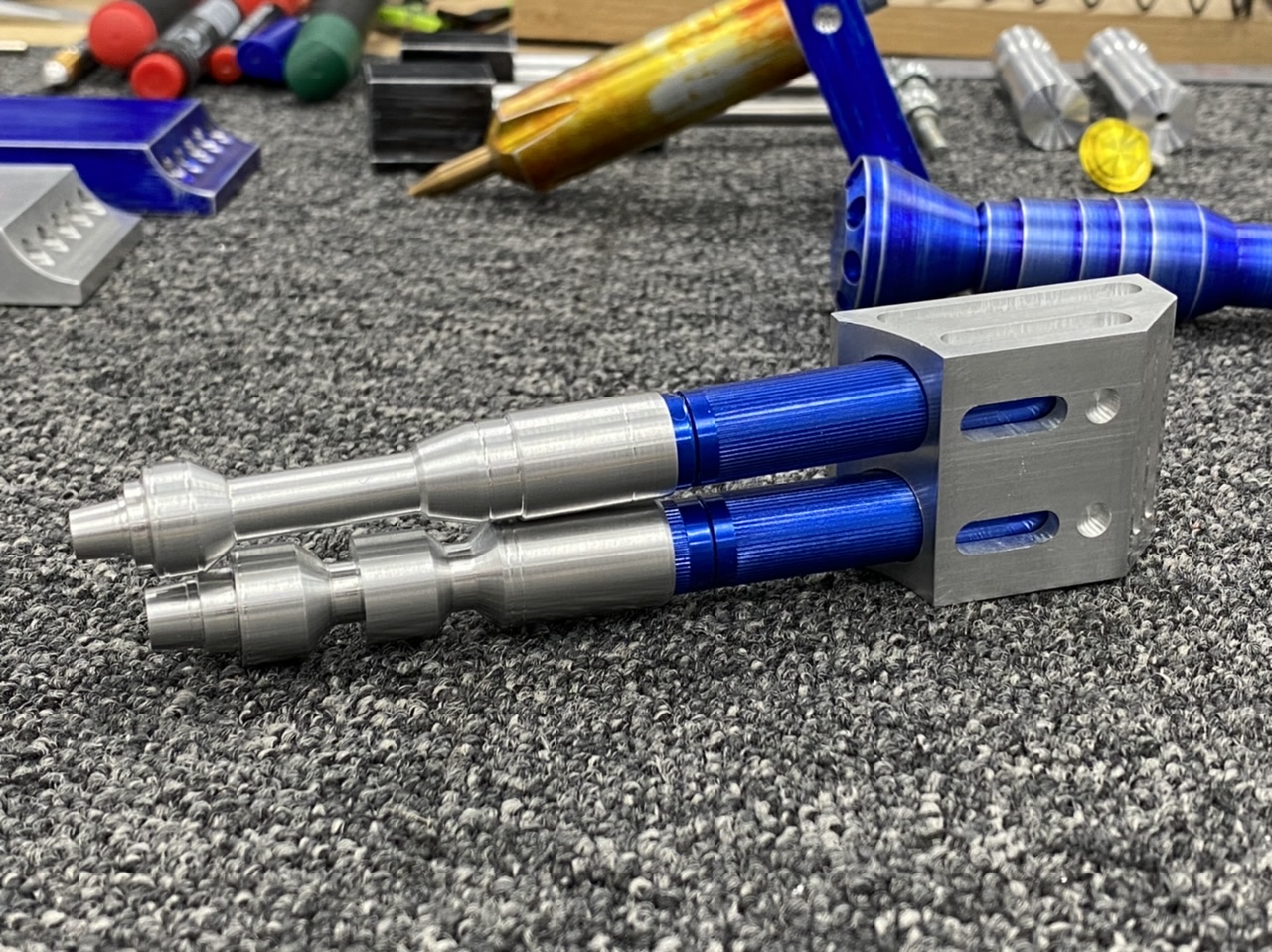 It's so fun finding out things about the props as you build, challenges that I face was also done by the person that built it in the first place, and that way you get a "Aha" moment and you figure out how and why they did some things.
This prop has more thought than I originally thought, the design is pure genius, and I will get into that later on in the build.
I have so many pictures to post, but will post more as the build continues. And at the same time, sorry for all the pictures.
This thread is so I will not bail on this again, and maybe share the progress and mistakes with all of you.
Last edited: