Sr Member
RPF PREMIUM MEMBER
(Not sure if this is a good place for this or Off Topic, so please move if needed)
2012 is here and while we try to sort out the costume lineup, part of it is sorting out the costumes, the budgets, etc...
I thought I would share
So this is what's hopefully on tap.
2012 CONS
Mega Con? (got a room and passes lined up)
Wonder Con ? (got a room and passes lined up)
C2E2
San Diego Comic Con
CVI
Dragon Con
Tony Stark/Iron Man
I have some repair work to do to the armor. I also hope to have a functional helmet that opens and closes (few friends said they could make it happen). I plan to mostly use this armor for charity gigs during the year and for the Avengers launch. I may bring it to Wonder Con or SDCC.
Sherlock Holmes
I didn't get to do this for San Diego last year, so I will probably do it there
Batman
Batman is going to get a good revamp this year by way of a new body suit and under suit. I expect to wear this to SDCC, D*C and C2E2

Master Chief
I got armor last year but wasn't able to put it together in time. There is still work to be done on it, but hopefully I will get it done this year and to SDCC and maybe D*C
Han Solo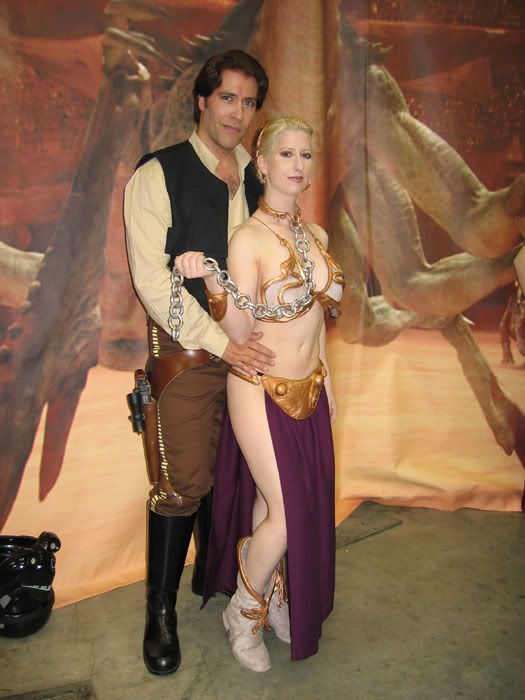 I haven't done Han Solo since the Rose Parade but with CVI, it's time to bring it out.
Jedi Knight SW:TOR
With SW:TOR release, there are now soooo many costumes to do. I love the look of the armored Jedi, so I am planning for this costume also to be at CVI
I will probably update this with project pics along the way... Stay Tuned.
In addition to my stuff, Abby has several new costumes lined up that we will be including progress pics in. So more to come with those.