Figured i'd post this now while i can because i've been so busy lately with school (Revision for Exams) year 11...
Wolf for me needed the treatment, He was very fun to do because i had to make my pred shine in all his glory! i painted all the details Hot Toys missed
What i re-painted:
1. Face - Acid burn is now a lighter colour, i mixed some yellow with the Games Workshop acrylic 'Scorpion Green' (perfect colour for predator blood! it's a nice bright green!) and his right eye has been painted red ('Blood Red' = Fluorescent Red)
2. Bio - For me it needed to be repainted, washed it in grey and drybrushed on some 'Boltgun Metal' Giving it a metallic highlight. Gold rings were painted and the horns were done in silver along with some 'Blood Red' for the tri-laser!
3. Armour - Added on the copperish-brown parts of his armour where they should have been, drybrushed the armour in black a little (worn battle damaged look)
4. Figure - I washed my Wolf in black and brown to give him the grimey look Alec Gillis stated Wolf had on screen from the bonus disc (DVD). Remember Wolf isn't fresh out of the box, hes dirty and banged up.
5. Added on his shoulder scar, i know it's not bloody in the movie cuz it's an old wound, but i think it looks cool like that
6. Glyphs - Again some more flourescent red ('Blood Red') Was involved in the process - It comes in handy that stuff! eg: the computer gauntlet and the Plasma-pistol
7. Cannons - The copper colours i did on his shoulder one was done with some 'Tin Bitz' i thought to myself hm, that looks silly...his Plasmacaster is tin bitz but his plasma pistol is a different colour. So had to re-do the pistol aswell to match it up with the Plasmacaster
8. Spear/Combistick - Painted in a darker Gold
9. The Alien blood was the wrong colour...it was a dark green, Alien blood isn't dark green...it's a pale yellowish green colour. Specially in the Alien movies, it was alot more yellow. So that was redone, but i'm not happy with the way it came out. I'm gonna redo that again because i used a MAT colour instead of gloss, i'd prefer a gloss finish to the blood as it look more 'wet' and realistic.
ONTO THE SHOW: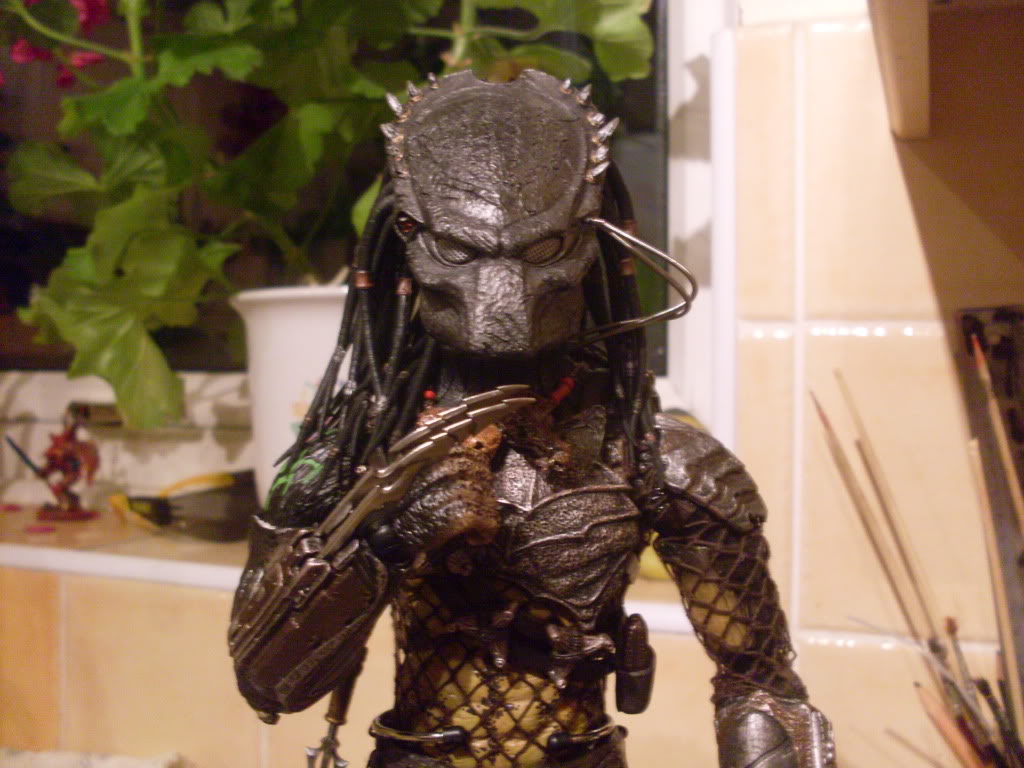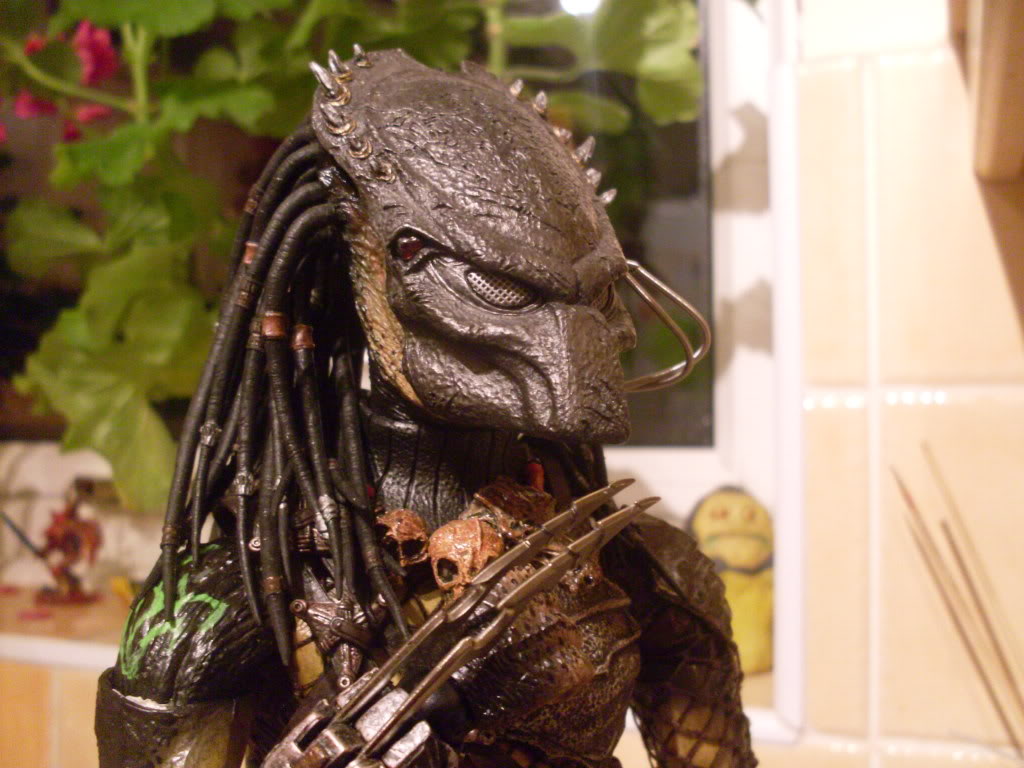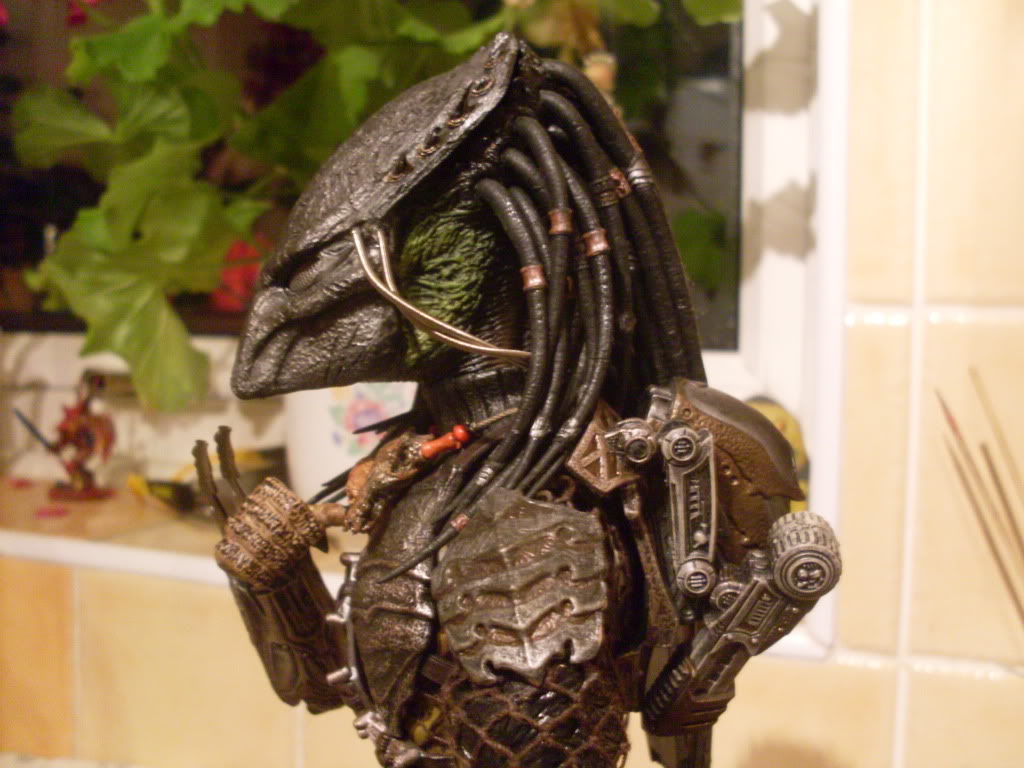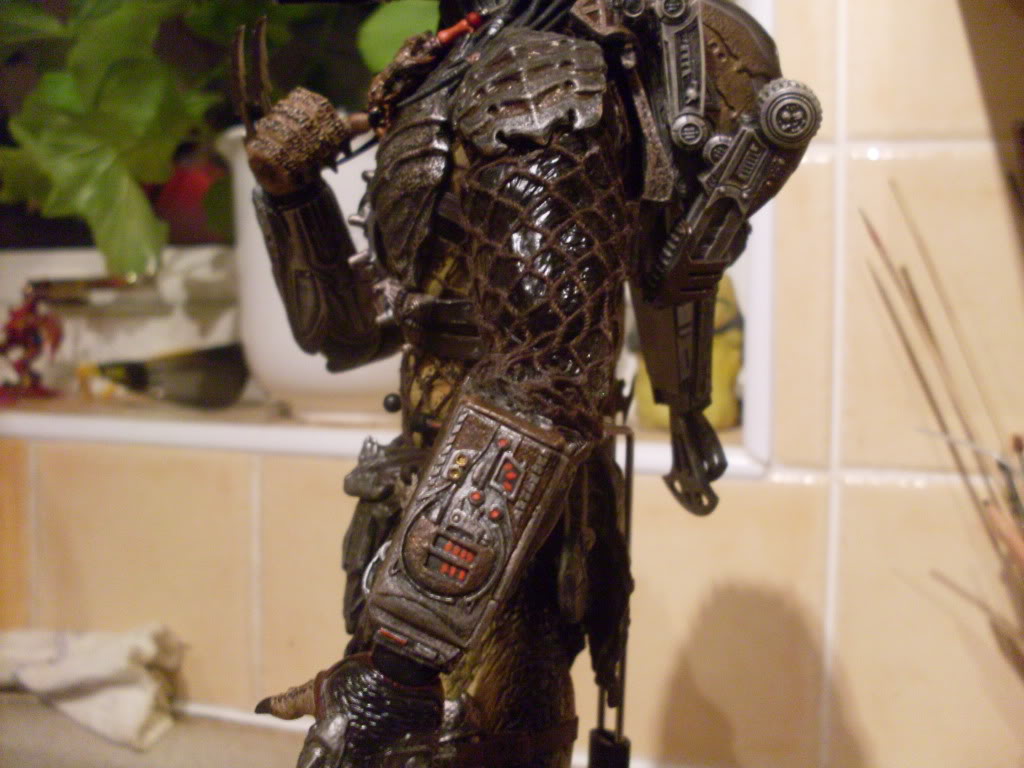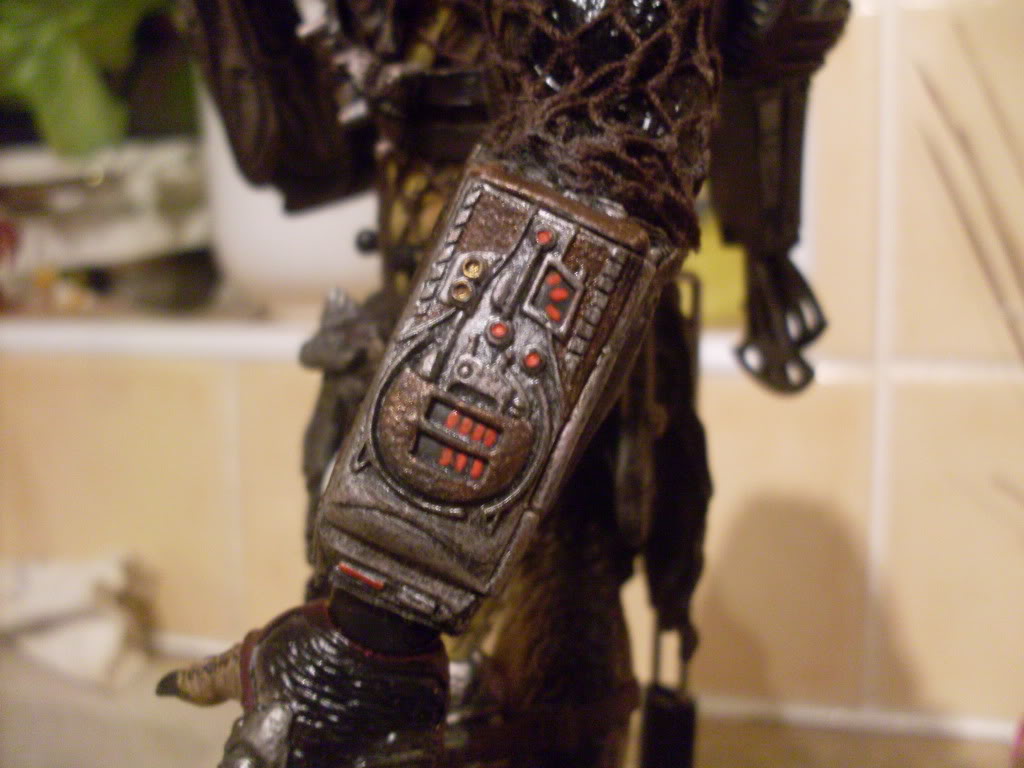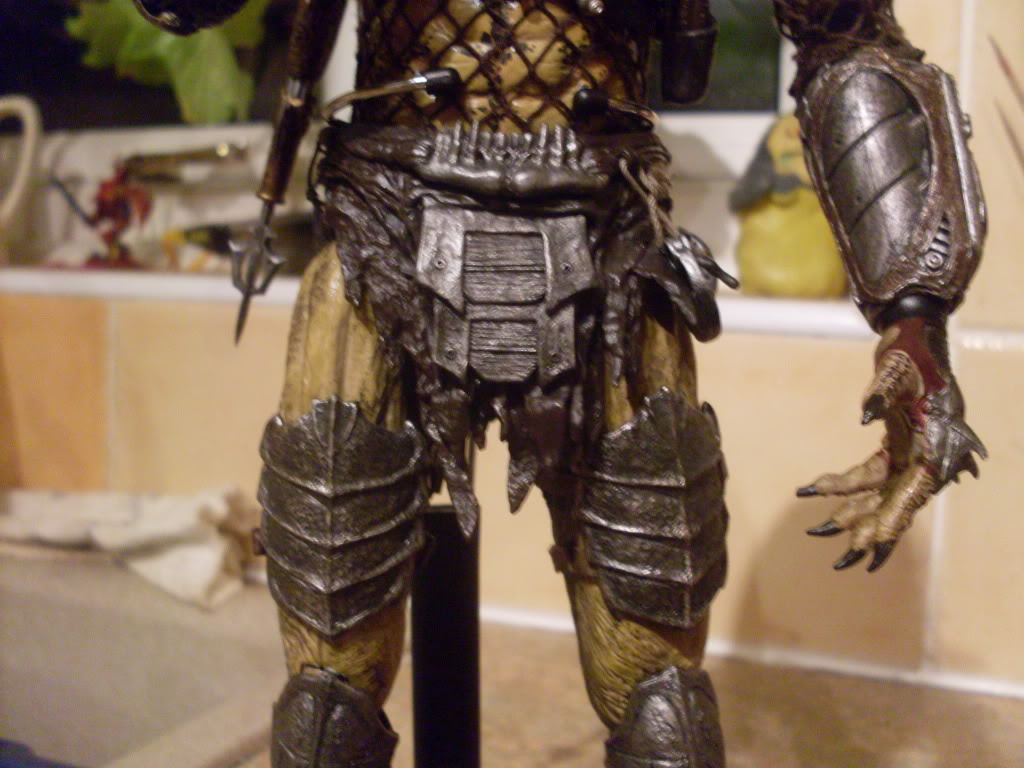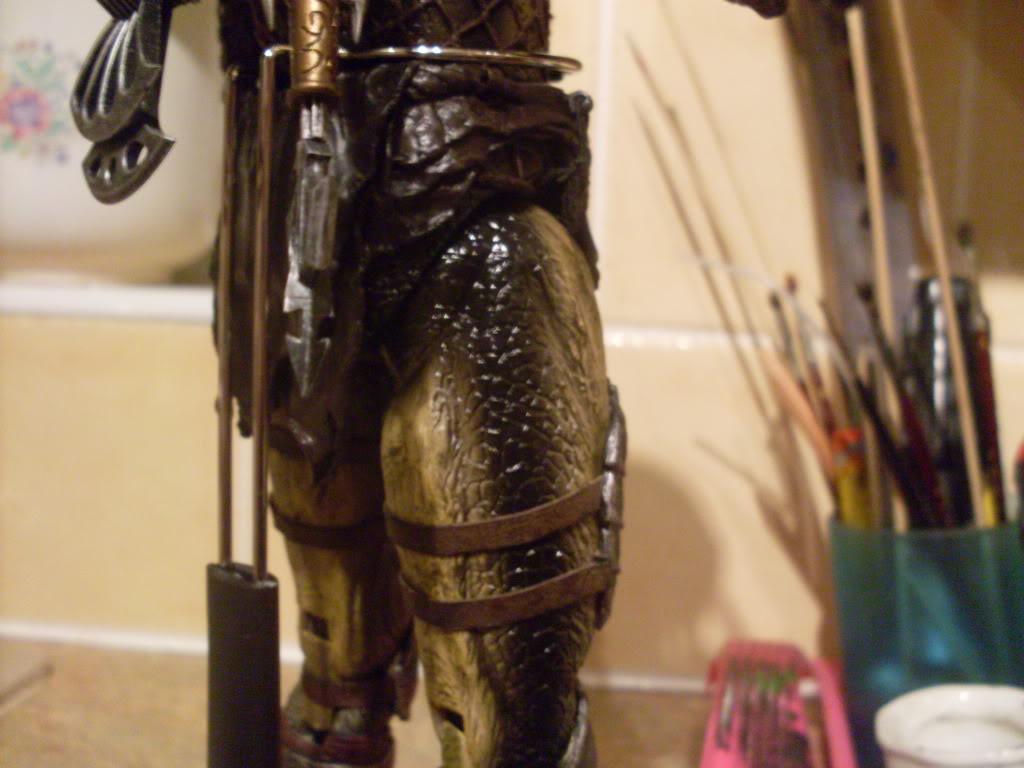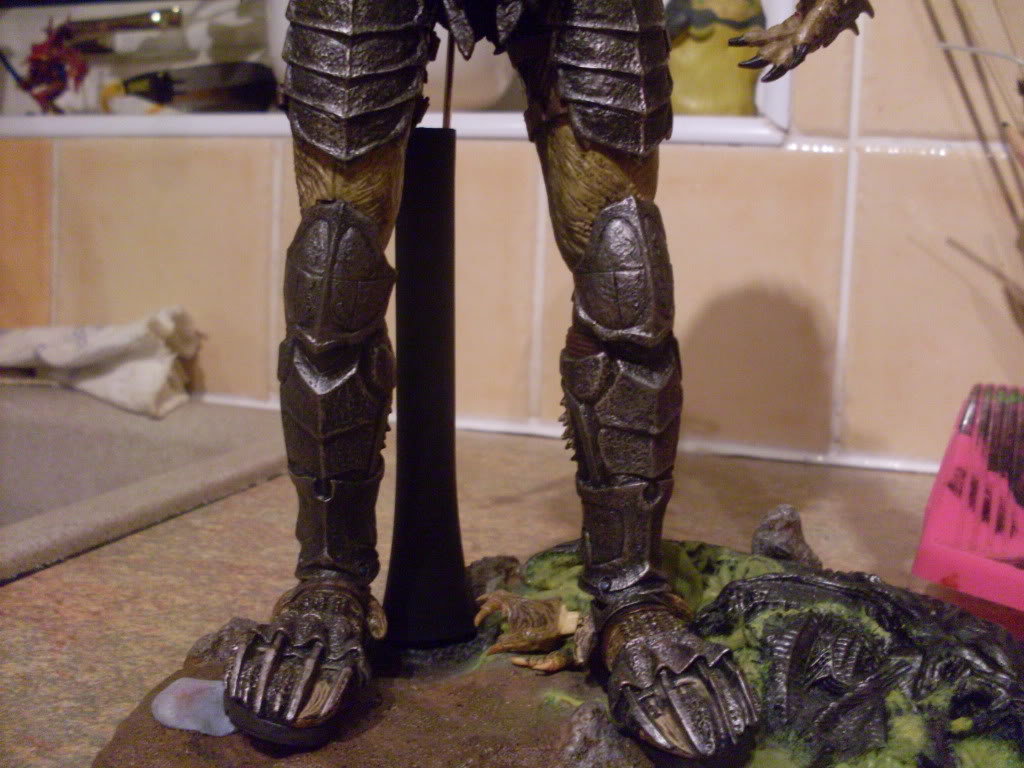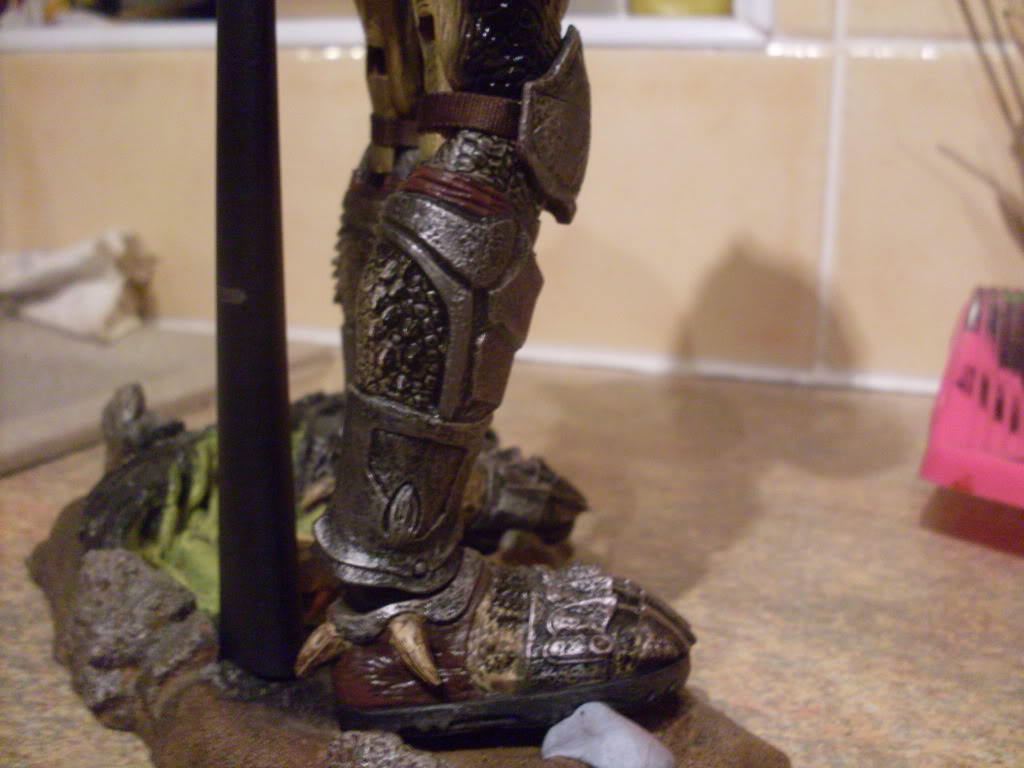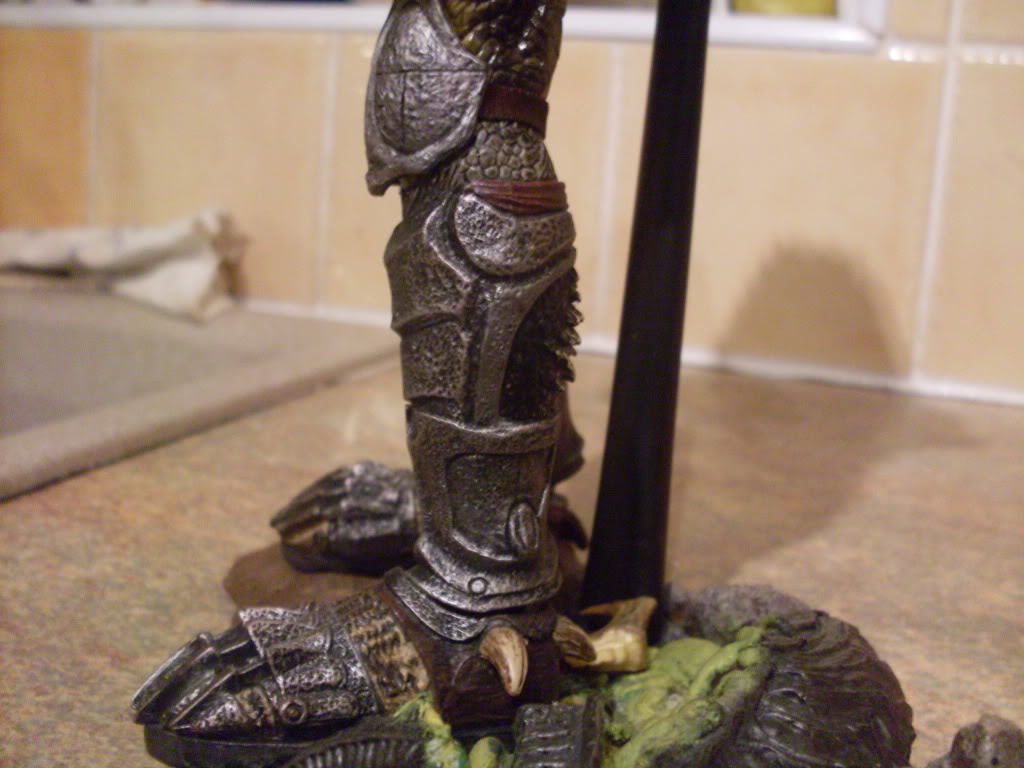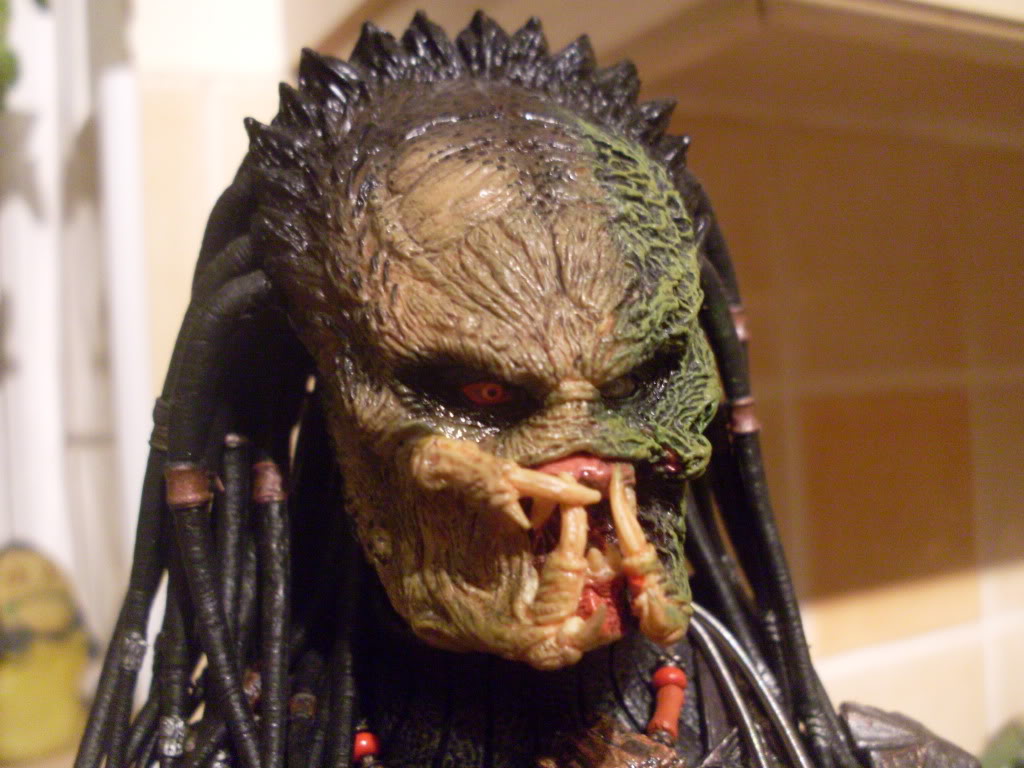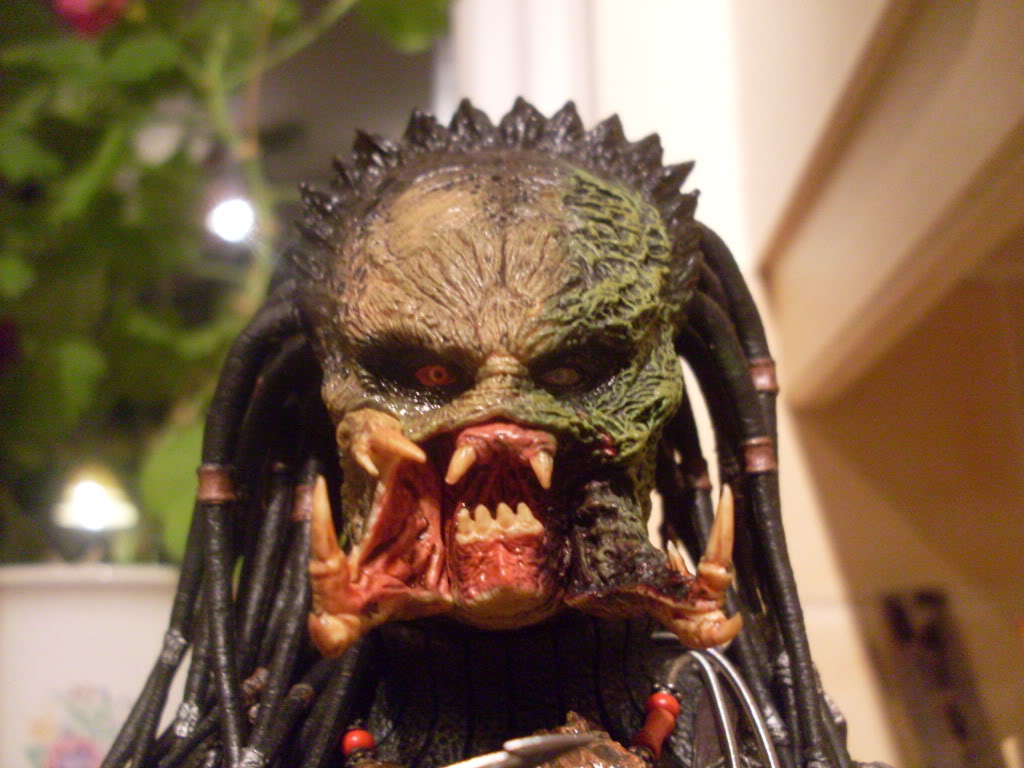 NOW FOR SOME POSES: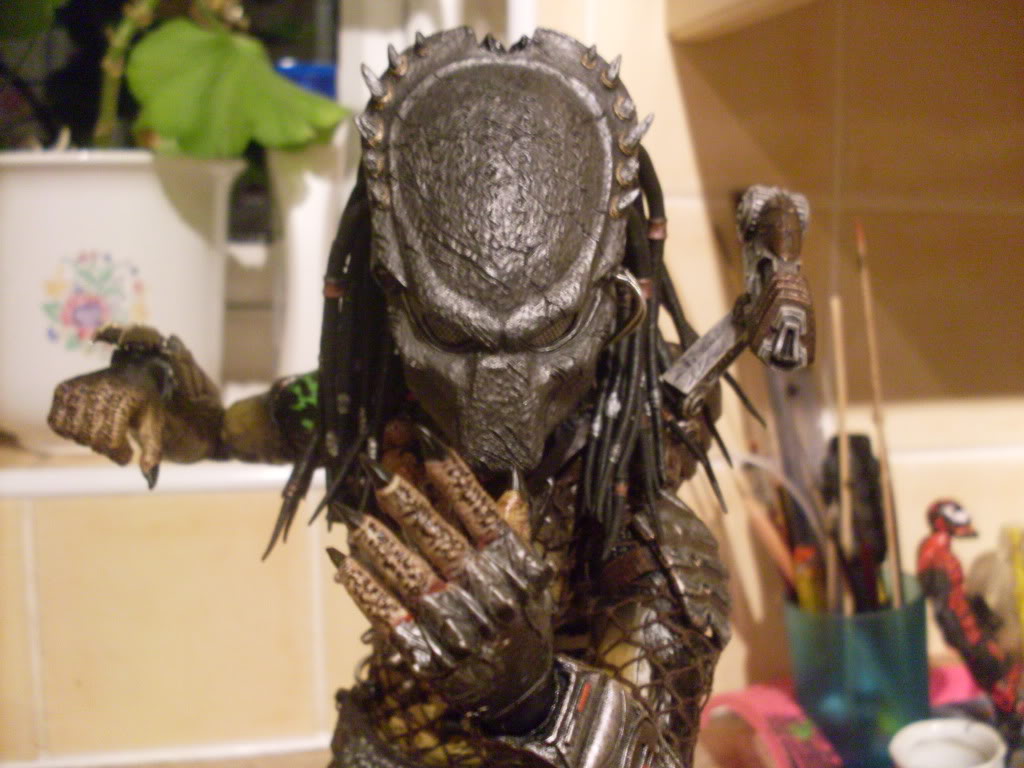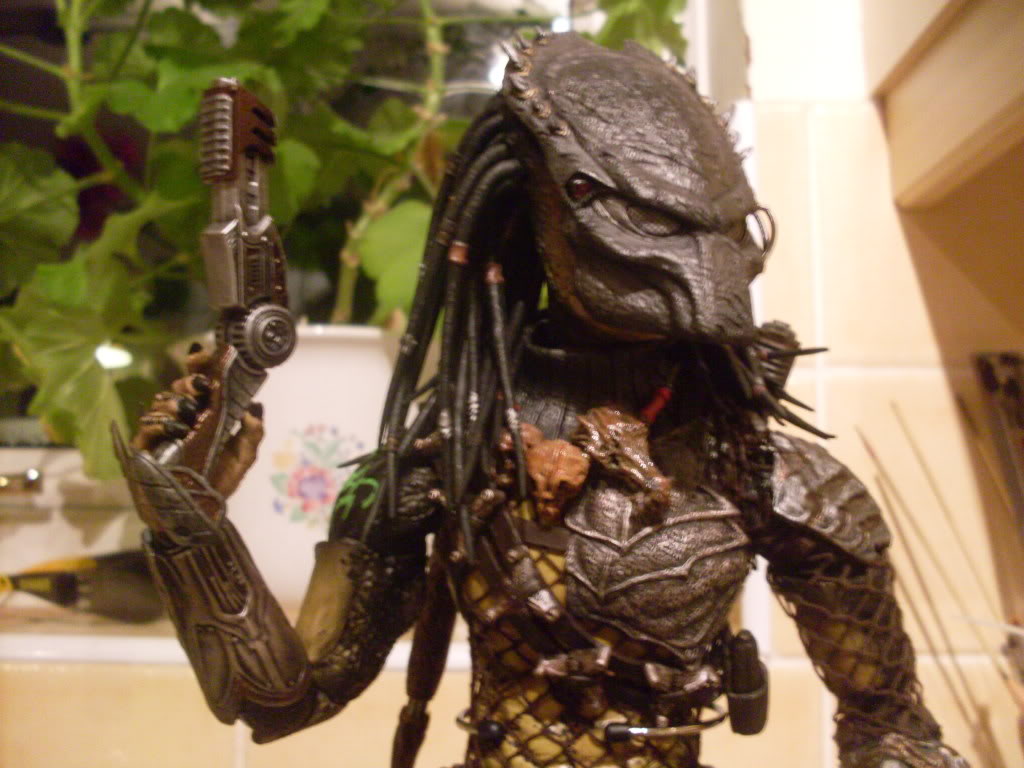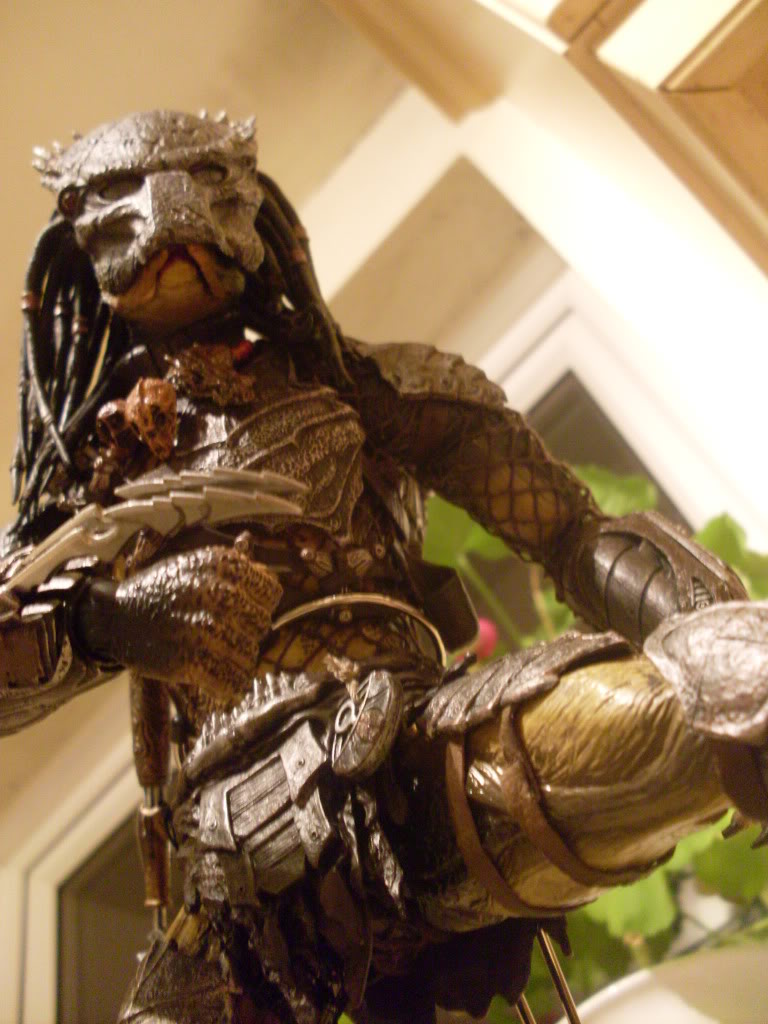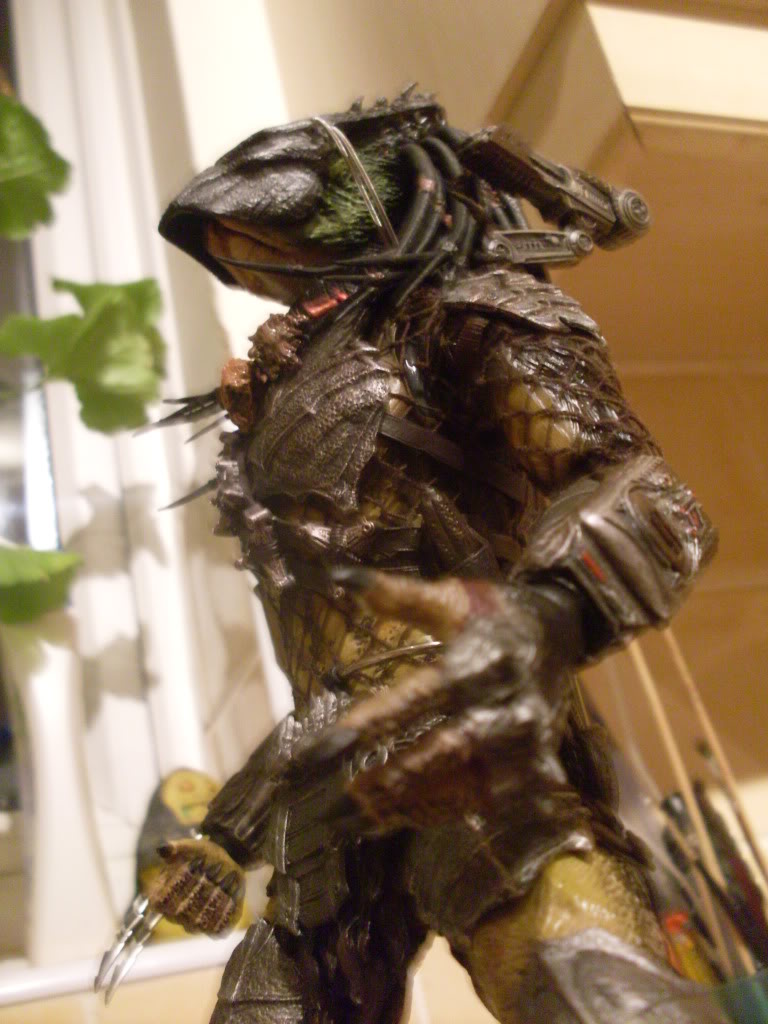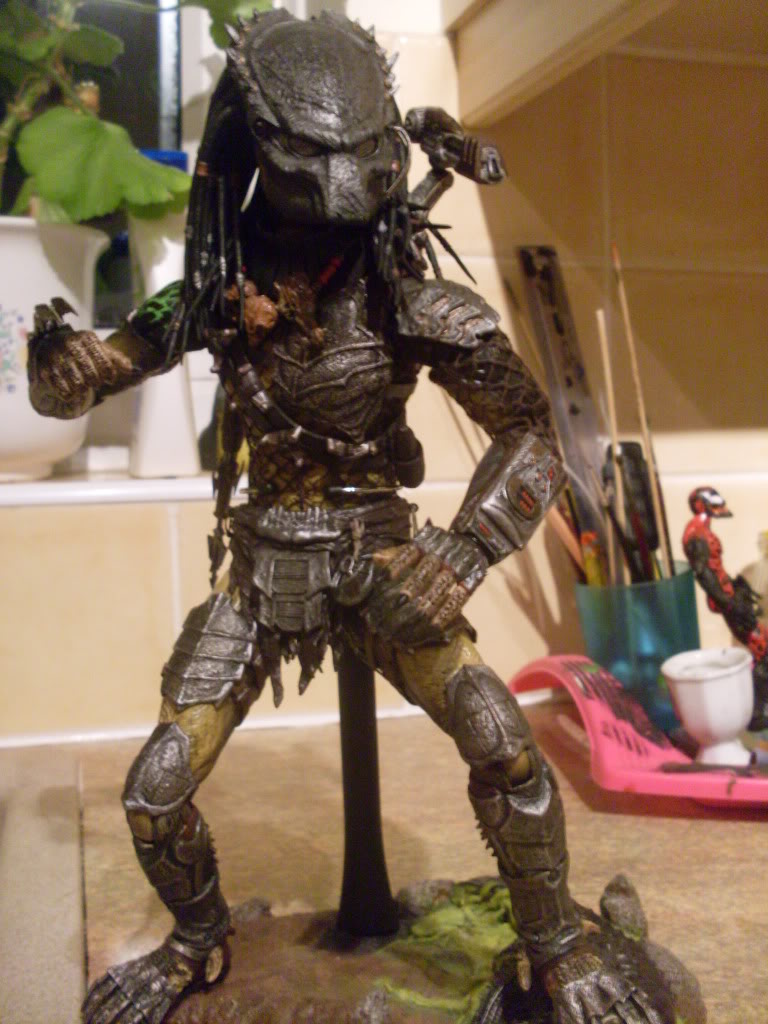 WANT SOME OF THIS?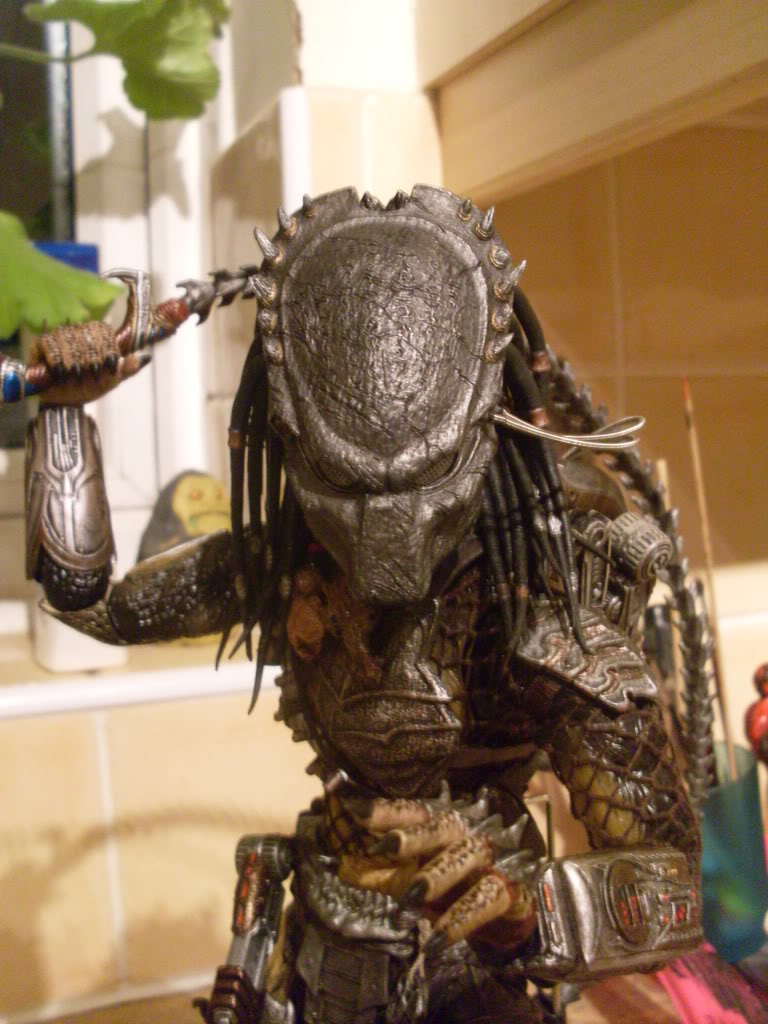 THIS IS HOW I DISPLAY HIM ON MY SHELF: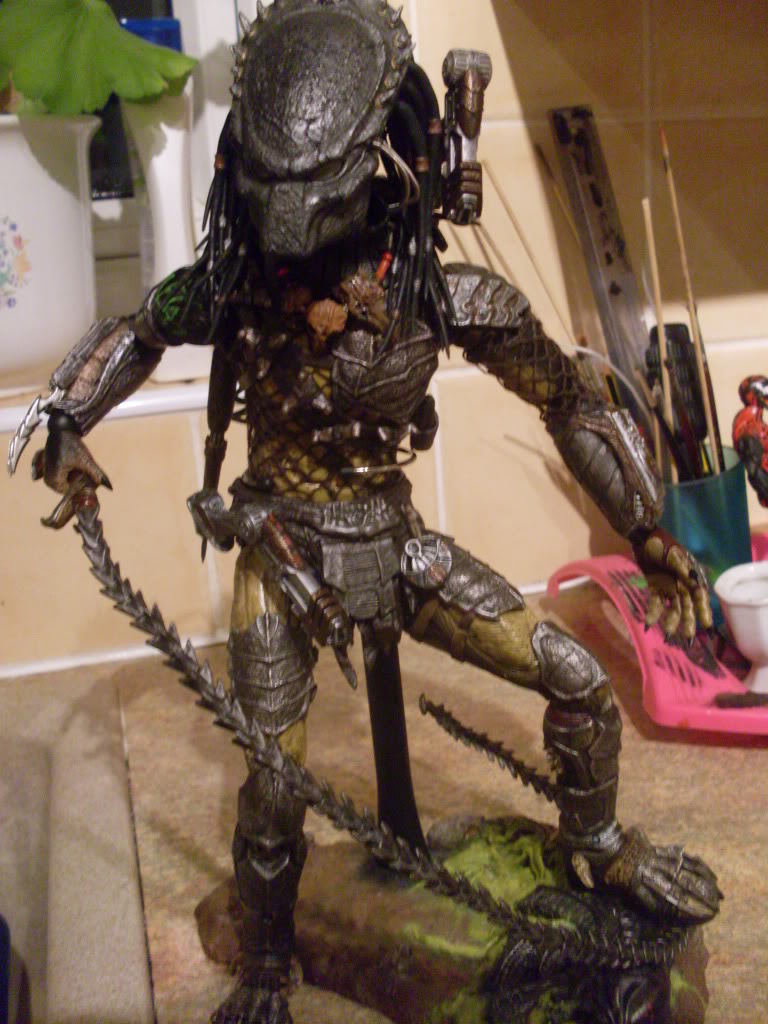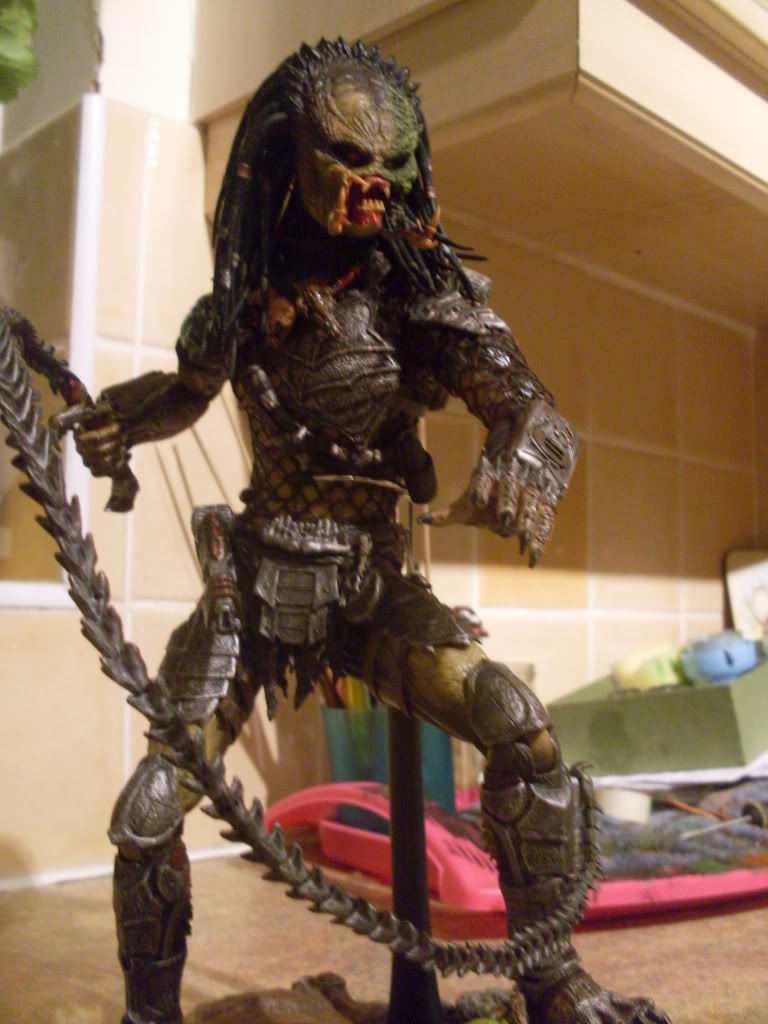 For the record I've given him both bios - BD ver and normal ver plus 2 Shurkiens and his extended Whip! lmk what you guys think! Cheers!
-Marcus