Master Member
RPF PREMIUM MEMBER
I was inspired by
Mara Jade's Father
's
current run/development
of accurate Wolverine Dog Tags to sit down and do some proper research on these. The one's out there now just don't seem 100% spot on and it's nice to see a definitive dog tag replica finally be made.
I went through both of the X films featuring the prop and capped the best sequences. I then cropped, rotated, resized and lightened the images to show the details.
These are the best screenshots from X-men 1-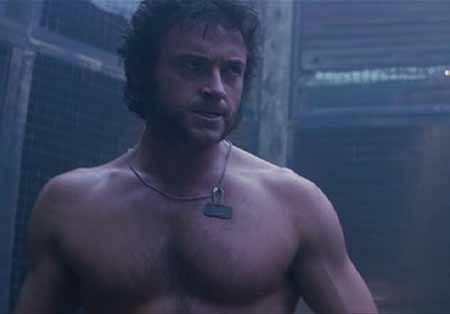 Also I just love this sequence-
Also, here's an X1 Dog Tag that went up for auction through Profiles in History a few years ago-
Wolverine's dog tag from X-Men - Prop Archives : original movie props, screen used wardrobe
In the auction the size stated is "approx. 1 1/2 in. x 3/4 in." which is slightly different than offical Canadian dog tags. Is this just bad measuring done by the auctioneers or did they reduce the size a bit to make the actor look bigger?
X2: X-Men United Dog Tag-
X2 got rid of the smaller loop of ball chain and has it just hanging from the single chain.
Also there was a Wolverine dog tag set sold at Profiles in History that is from X2 according to the description-
Hugh Jackman Wolverine dog tag display from X-2 : Lot 1012
As far as I'm concerned, the Wolverine movie doesn't even exist. Nuff said.
Anybody else have any good info or reference for this central prop?
Nick
Last edited: