I haven't posted much recently, but I've still been busy working on a few things.
-Facehugger. This thing is creepy. Legs like a womans fingers, and a pussy mouth just like our Predator...this thing is creepy all around. I recall Alien and Aliens increasing my dislike for spiders, so this is me facing my fear and still being fascinated by it.
-KJP1
There was virtually no work to do on this since Casey does such a fantastic job on all of his Bios. I just used some filler around the laser shroud to get the pieces to fit better.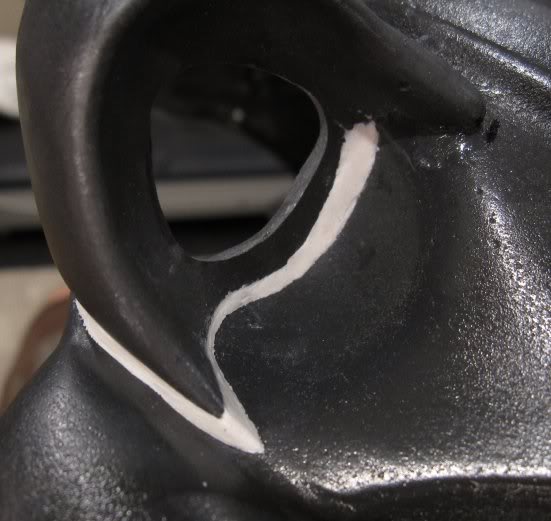 -P1 Stunt Bio
The one thing thats kept me busy is the P1 Stunt Bio I got from George. This thing is a sheer work of art. The lines on it are fascinating and unlike any other Bio I have ever seen. By far the holy grail of any of my collection pieces - thats how awesome it is. George, I can't thank you enough my friend.
It had a bunch of small dents dings and some minor repairs that needed some filler. I used Apoxie Sculpt for anything that needed filling and then to reinforce the thin edges, I used Plumbers Epoxy. The eyes needed some re-constructive work, so the Apoxie worked perfectly and once it was sanded down, the eyes were as good as new again.
Eyes before Apoxie:

Eyes after:
The line here wasn't defined, so I did some minor dremel work. You can see how much filling the eyes needed by the amount of white Apoxie:
Bio after applying Apoxie: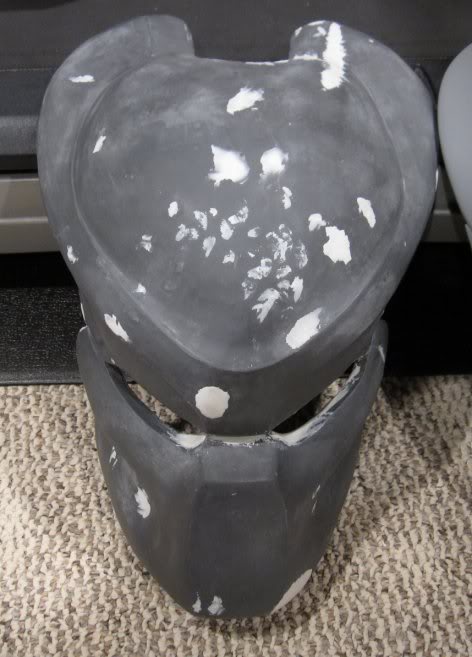 ...during the sanding process:
This needed some fixing: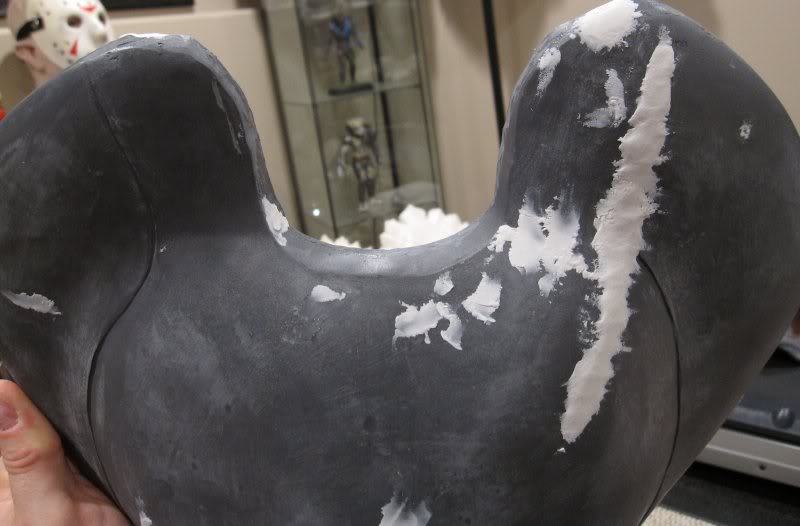 After sanding and redoing the line with my dremel: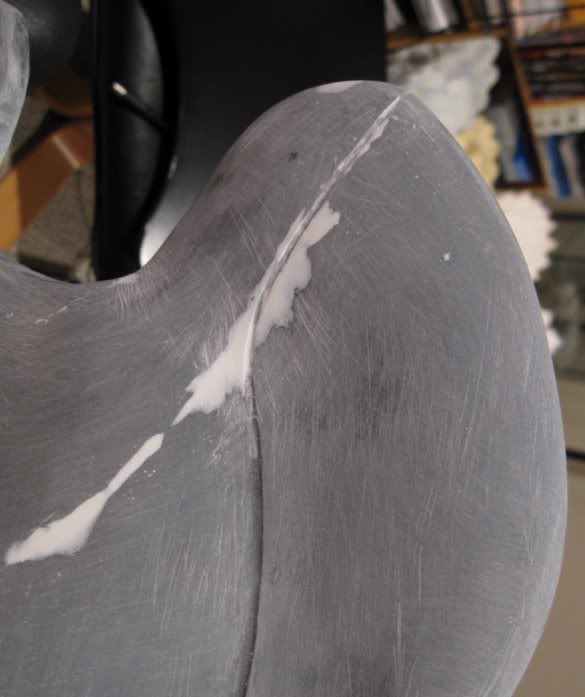 And how it looks now: