Hi guys I have been busy with work so had to fit this in now and then (Damn work interfering with my Pred life
)
Here are some improvements to the torso. I have also sent the mask away to be painted by a friend at the BBC, same guy who did such an excellent job on the torso.
Torso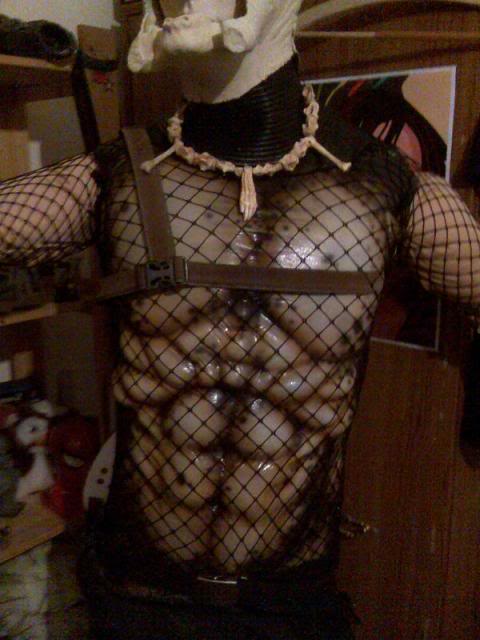 Buckle and strap made out of a plastic rucksack clip sprayed silver and 2 leather belts.
Necklace made out of resin and modeled by Derek at Dragonskin Studios.
Enjoy!