New Predator will be release very soon, in partnership with PREDASTORE (Double Axe, Aqua-Hunter, 2 Guns Cleaner) with SKY (Shadow Hunter).
It be a Team Leader of a special squadron of 4 Predators at the end, the 1st one release will be ASSAULT HUNTER, he is carrying on one wrist the claws of death, longer to kill aliens faraway not to be injured by the acide blood, on the other hand he is carrying the deadly weapon called "Devastator" on his eye a pointer laser with telemeter to calculate speed and distance of the victims, on his both shoulders are laser canons high speed firing, he is wearing a light amour, to move fast and deadly.
Here it is ASSAULT HUNTER with be on a temple base including Toltec idiol Kapatek-Kalowac :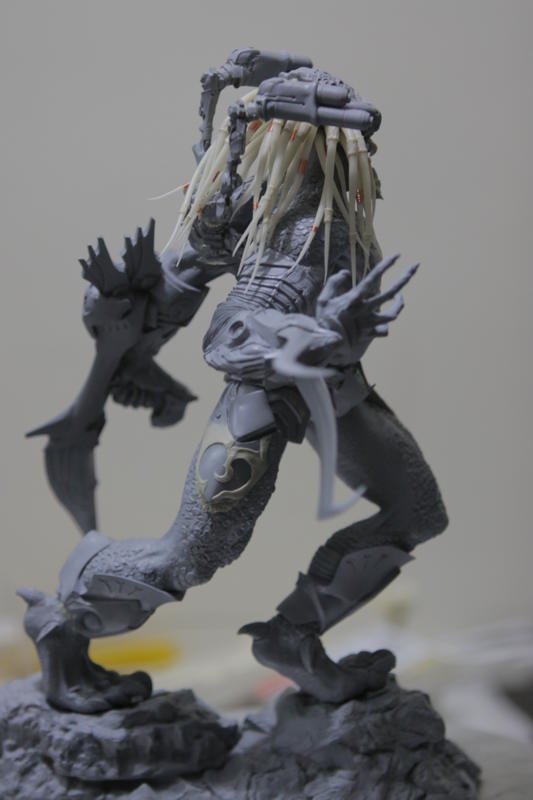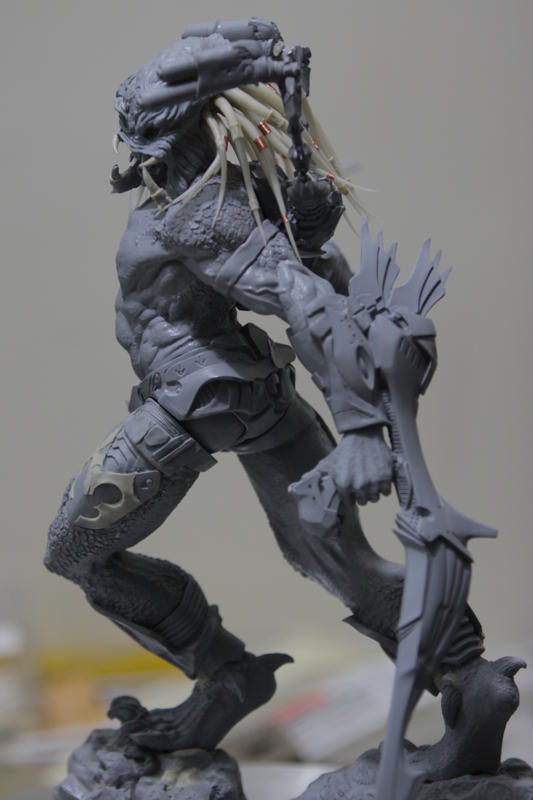 ​
As previously mentionned it will be 4 Predator each one will have a part of the temple and at the end it could be possible to fixe all together the 4 dioramas to make a huger display base. Later will come :
Spitter-Hunter and Rataka idiole
Last kiss good-bye with Pakawana idiole
Troblon-Hunter with De-Rohre idiole
But this will be another story.
Last edited by a moderator: