Mega-Post time. 10 months worth of updates!!
March 2019
So…A LOT has happened since I last posted. Life got in the way a few times, but for the most part the truck is making some significant progress.
Starting just after getting the lightbar repainted, she went to her first car show. My son's school hosts an annual car show to help raise money for the school. I ended up not placing in any of the categories, despite being one of the coolest vehicles there. I'm not biased or anything…
Right after that, I finally got the alert I was waiting for on eBay. The Panasonic e330 with the correct faceplate, in working condition no less, popped up for sale. I immediately purchased it, and a few days later I now have the last of the screen accurate interior electronics.
Some time passed and I eventually got tired of running the carburetor. It was giving me nothing but issues during the colder mornings and no matter what I did, always seems to suffer from vapor lock. I tried spacers, clothes pins, wrapping the lines, etc… nothing seemed to work. So I pulled the trigger on the Sniper EFI. Had it installed in the better part of the afternoon. Since it was put in, it has run like a dream. The only issue I had after the install was with the in line fuel pump. That is something I will not be keeping.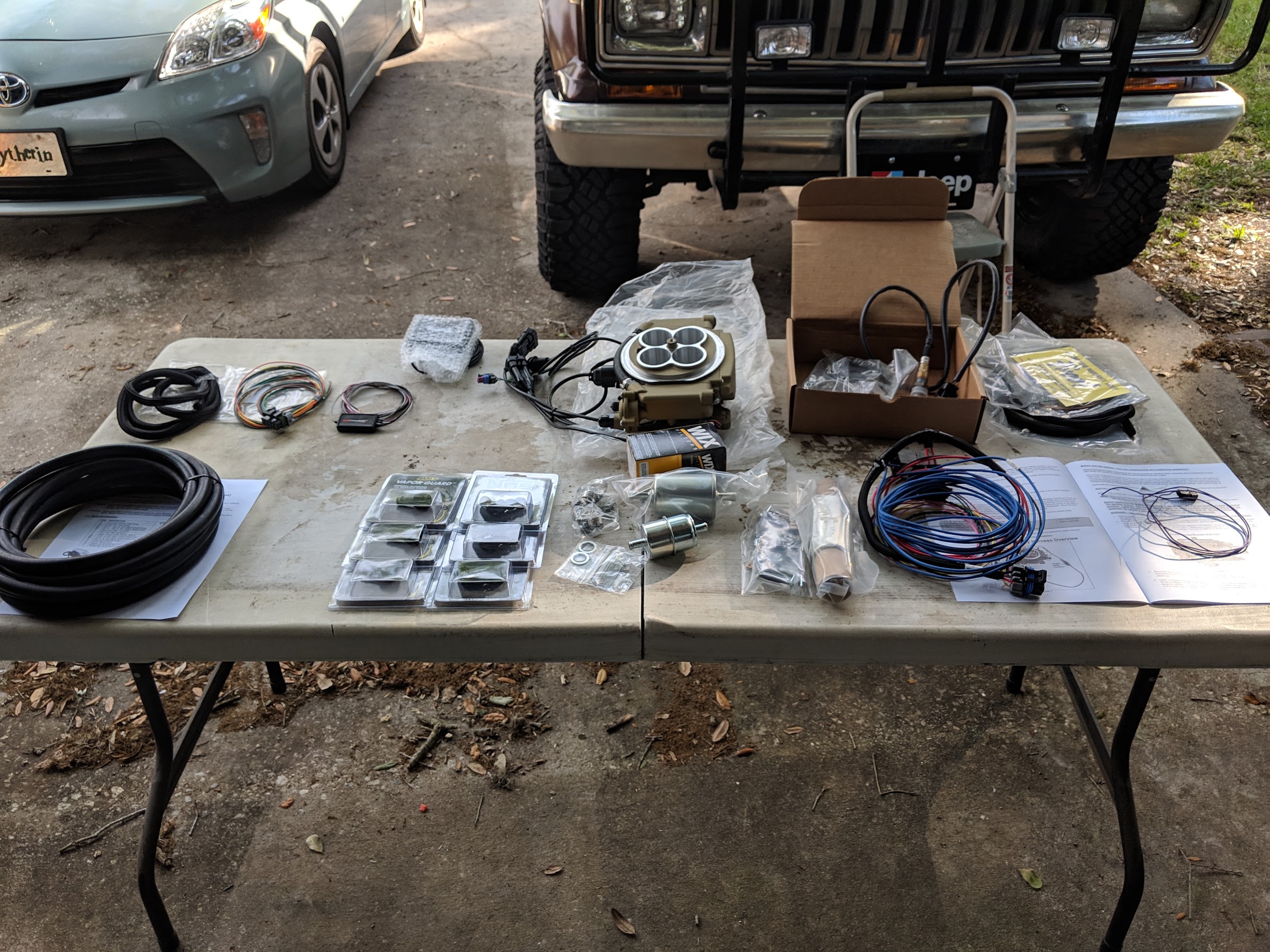 April 2019
Fast forward a bit, work begins on the body. My buddy came over and started on the tailgate, which at the time seemed like the biggest issue. More to come on that statement later in the post.
A couple of months go by, and a fuel pump later, something seemed off with Jo. I was playing with the timing one day to dial her in for the summer heat and out of nowhere it just died. I set the timing back, wouldn't fire. I set the timing 180 degrees off, fires right up but dies with throttle. I disconnect the vacuum advance, plug the hole, fire it up again. It now runs and revs. Very odd. I reconnect the vac advance, give it throttle and it dies immediately. I basically come to the conclusion that the timing chain jumped a few teeth. I leave the vac advance disconnected and just decide to send it until it dies.
In the mean-time, I started looking at options for drivetrain replacement. I figured I would need to rebuild at some point anyway, so why not just do it all while Im in there. I toyed with an LS swap, a Cummins swap, a 401 swap, full electric, etc… Eventually I settled on just rebuilding the existing 360. Sure it will cost more, but in the long run I loved how the 360 sounded, and I wanted to keep her mostly original. The came the choice I needed to make on the transmission. My inner elitist said accuracy was key and I needed to swap to an automatic transmission to be screen accurate. I like the manual, but it gets in the way of all the dash mounted components and would not work out in the long run. Anyway, after MANY posts on the FSJ Facebook page, a generous member ended up bringing me a complete 360/727 auto drivetrain. It came with EVERYTHING. Wiring harness, cruise control, all of the trans linkages, a new radiator, it was amazing.
I figured this was a fantastic score. I had everything I needed to begin the process of rebuilding the drivetrain while still being able to drive the truck. I almost immediately began tearing everything down.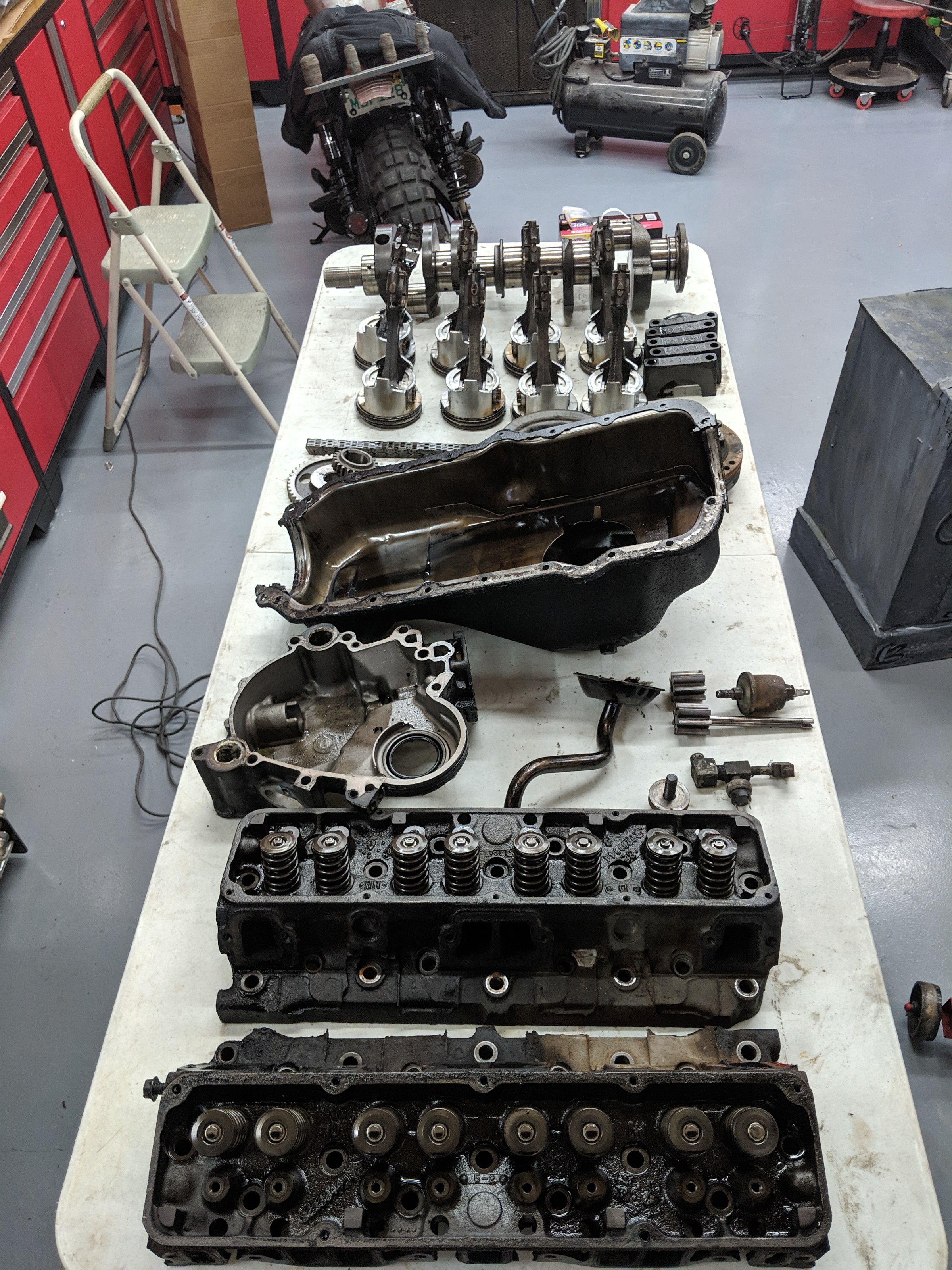 I made some calls to machine shops within a 50 mile radius trying to get quotes on getting work done to the block and crank. The block was in ok condition, but there was oil sludge in the pan and valve covers. It needed to be rebuilt. By the time I got the machine work done, and did a full rebuild, the motor alone was going to run me over $6k. I started looking at remanufactured motors just to price it out. BJs Offroad offers remanufactured short blocks through S&J at a slight discount. With a more aggressive cam, the oiling mod done, and paint, it came out to be around $2980 to my doorstep after the core was refunded. The price for the short block work was comparable, but the key was that it came with a warranty. The internal struggle was real, the motor sat in my cart at BJ's for a good while before I finally pulled the trigger. And pull the trigger I did…I spent a good portion of my budget getting a bunch of other goodies from them as well. More on that later.
Up until this point I had to commute for work. Around March of last year, I finally got to start working from home full time. This meant that I could start to get some serious work done without having to worry about being able to drive to work the next day. If I didn't finish something over the weekend, it could just sit.
In my down time, I figured I would work on a way of reproducing the A/C vents. Since there is really not a supplier that sells these, you basically have to wait until you find used ones in decent shape. I had one perfect one, and 3 broken ones. Between the 4, I had everything I needed to flex my modeling skills to get these made up and printed.
This is what one looks like in good shape.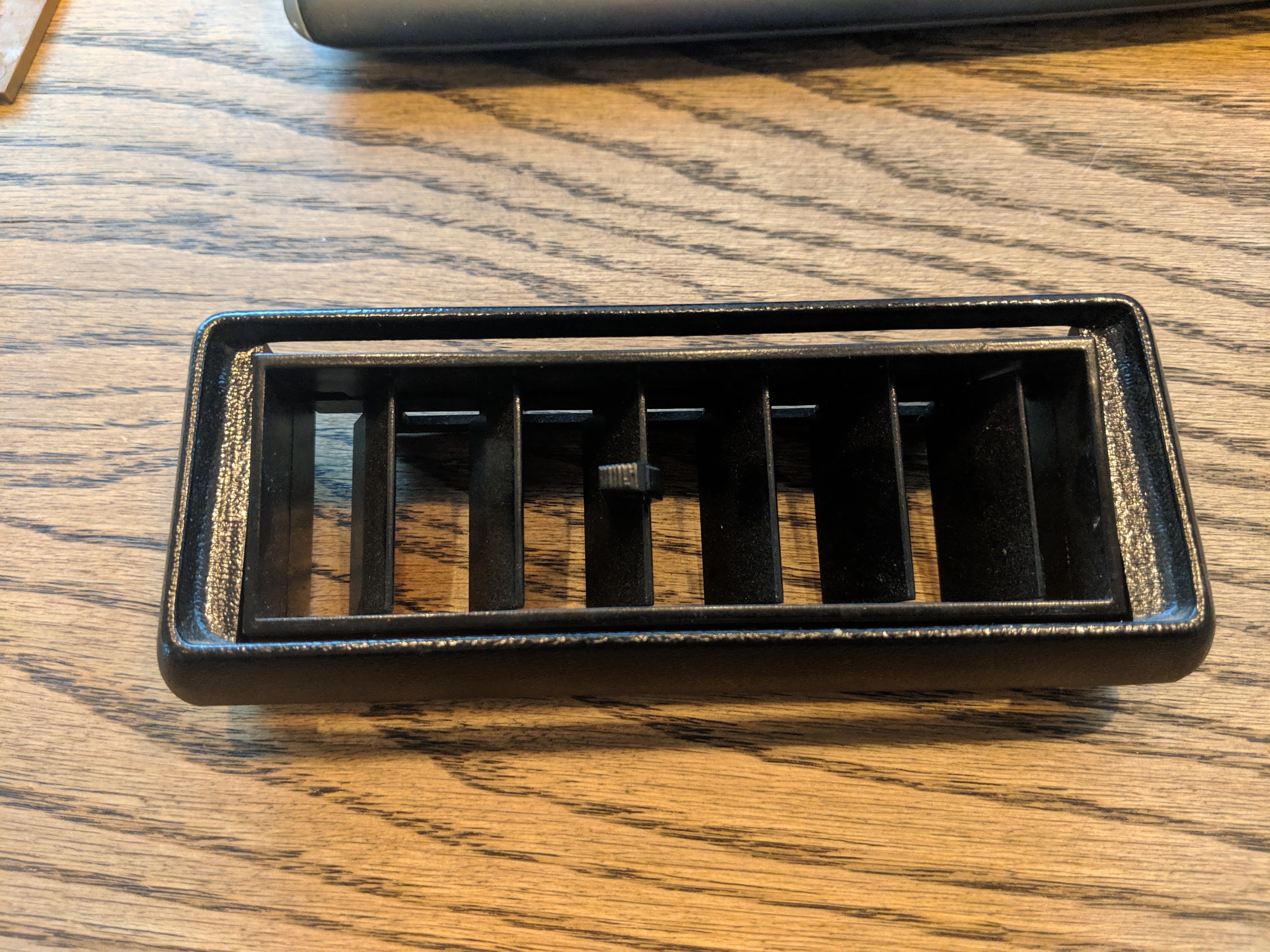 I started by modeling the linkage that connects all the blades together, simple enough, and a straightforward design. I think I only had one version of this, since the first one printed so well.
Next up were the vent blades themselves. These were a little bit of a pain to model, since I really did not have any experience doing this before. I went through a few versions before finally ending up with this.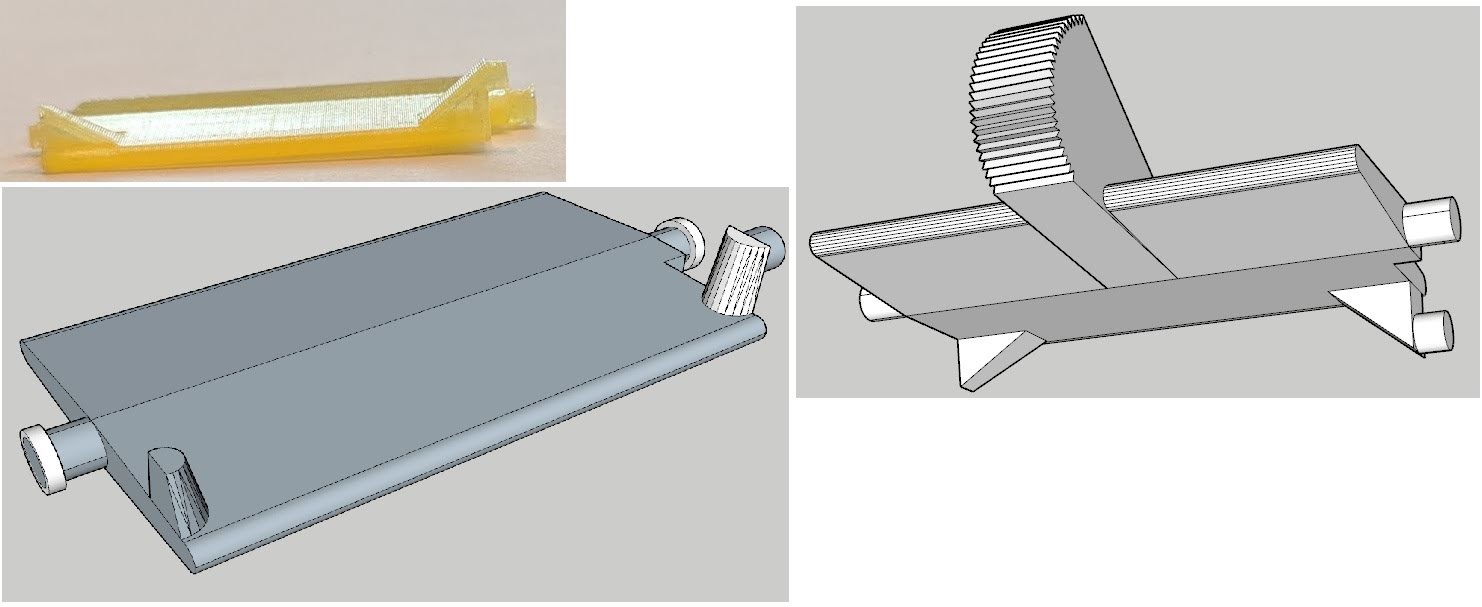 The inner vent body wasn't as bad. Ended up doing at least 4 different models before I got it right.
Lastly, there was the outer body of the vent. I hated this one with a passion… but persistence paid off after only 3 redesigns.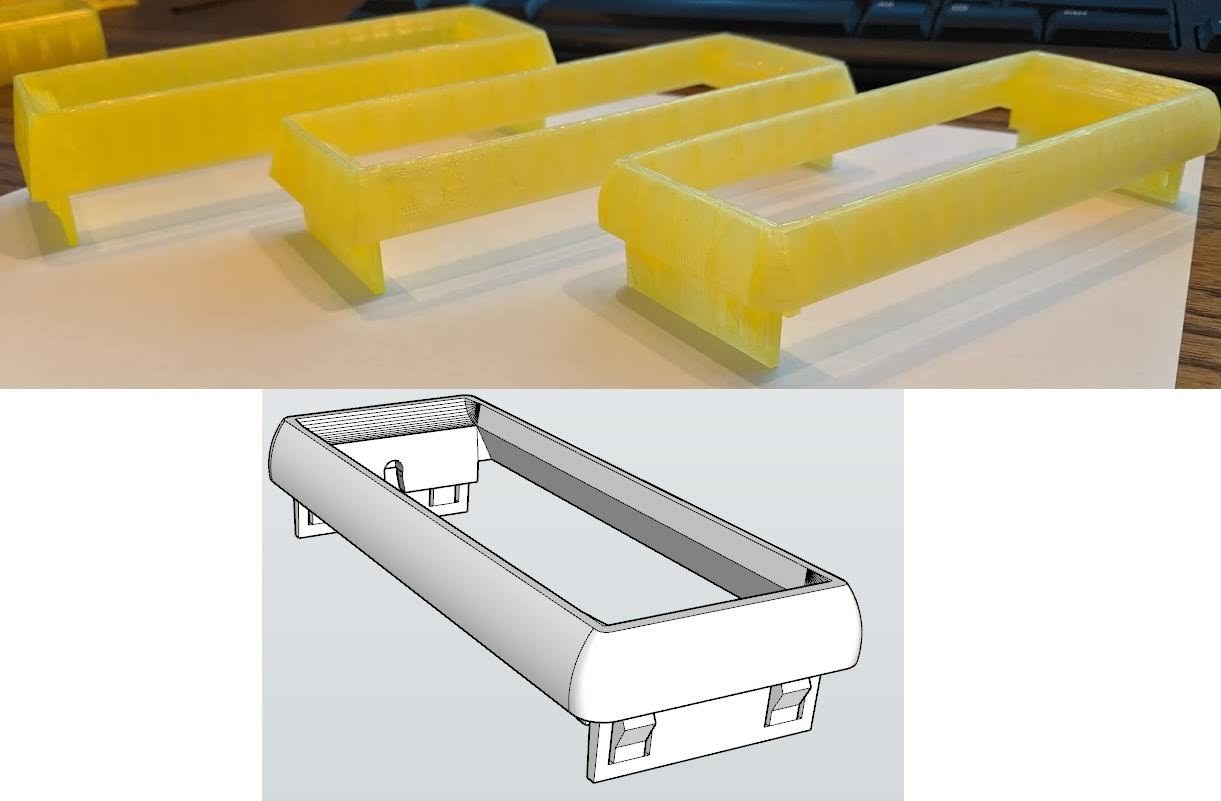 This is the final product of about a week of modeling and printing.
New video by Nathan Stevic
Ill have to figure out how to print in ABS since the PLA will most likely not hold up to Florida summers.
May 2019
Another fuel pump bites the dust. These inline pumps that come with the Sniper master kits are huge piles of junk.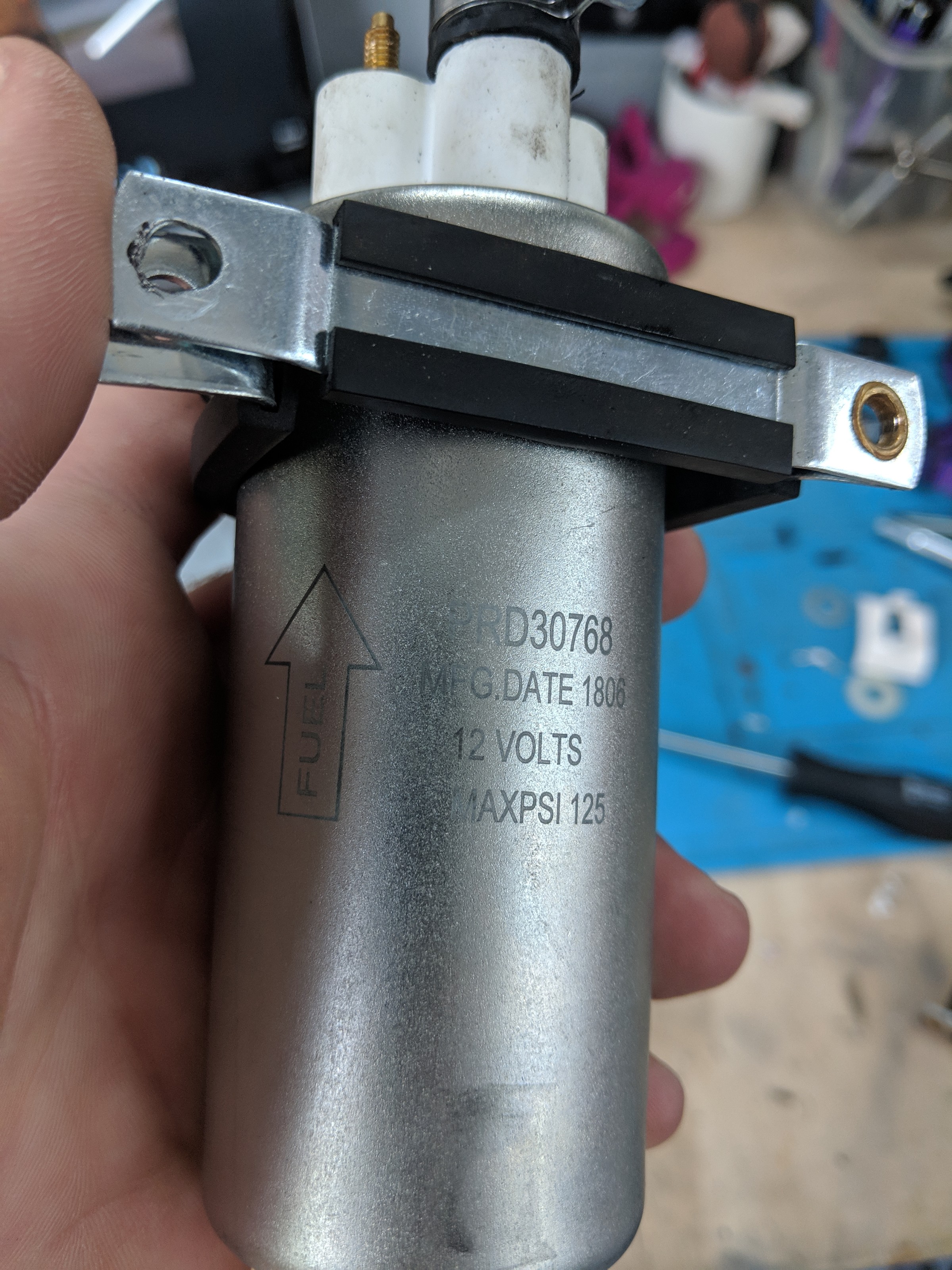 The first one developed this obnoxiously loud whining noise when running, so loud that you could hear it over the sound of the engine running, and even while driving.
Take a listen here ->
New video by Nathan Stevic
I was able to get that one replaced under warranty fairly quick, but soon after the replacement was installed, same thing. It still works, but Ill need to replace it soon. I had kept hearing good things about surge tanks, specifically the RobMC ones that the Jeep guys seem to like so much. So after some research, I ended up placing the order. Couple weeks later, this guy arrives.
Basically the way it works is that you can keep the existing mechanical fuel pump mounted on the block to feed the surge tank. I'll also re-install the old low pressure in-line electrical pump as a backup. Once the tank is full, the high pressure fuel pump inside of it will feed the fuel injection at the correct pressure. All you have to do is find a place in the engine bay to mount it. Ill have to install this at a later date.
July 2019
Since my A/C didn't work, and the heater is fairly useless in Florida, I deciding to rip out all of the factory stuff to make room under the hood. Didn't really take any pictures of this process.
November 2019
I FINALLY FOUND A PAINT/BODY GUY!! For the better part of a year I have been trying to find someone that will work with me on doing body work and painting Jo. In the very beginning I had looked at a local MAACO shop that was highly reviewed. I know what you are thinking, cheap paint jobs. BUT, after reading all the reviews and talking with the guy, he does not do cheap. After looking everything over, he quote me $6k if I brought him the bare body ready to be worked on. At the time that was over half my budget and I kept searching. During that car show I had taken Jo to, one of the classic car paint guys had come over and given me his card. I had filed it away and didn't think twice about it. One day, when I had some time, I ran down there. Guy has a shop in his back yard and all he does is classic vehicles. After he looked it over, he gave me a quote of $10k, if I did all the prep work… At this point I was seriously entertaining just doing the whole damn thing myself. Fast forward to now, I had made acquaintances with a guy that owns a Jurassic Park Jeep replica locally and we got to talking about his paint. He found a local guy that also paints stuff in his back yard as a side business. Catch is, he only does movie cars and vehicles he finds interesting. This is the JP Jeep in question.
I went out to see it in person and the paint is flawless. He said the process was hassle free and he just paid as he went. At that point, I made an appointment to go meet the painter. Turns out, he has a J2000 in the backyard, pretty much the same truck. We went over everything and he agreed to do the entire truck, bodywork and all for $5k. It was a hell of a deal.
Not too much longer after that, Jo's electrical system had had enough. Wires were constantly melting, fuses blowing, battery not charging, lights not working…. It was time. I pulled her in the driveway and shut her off for the last time.
Last edited: