Sr Member
RPF PREMIUM MEMBER
Hello everyone,
I recently bought a Transport Trooper (ICAT) helmet from KB Props. I am eventually going to do the whole costume but just focusing on the helmet for now.
This is what I received: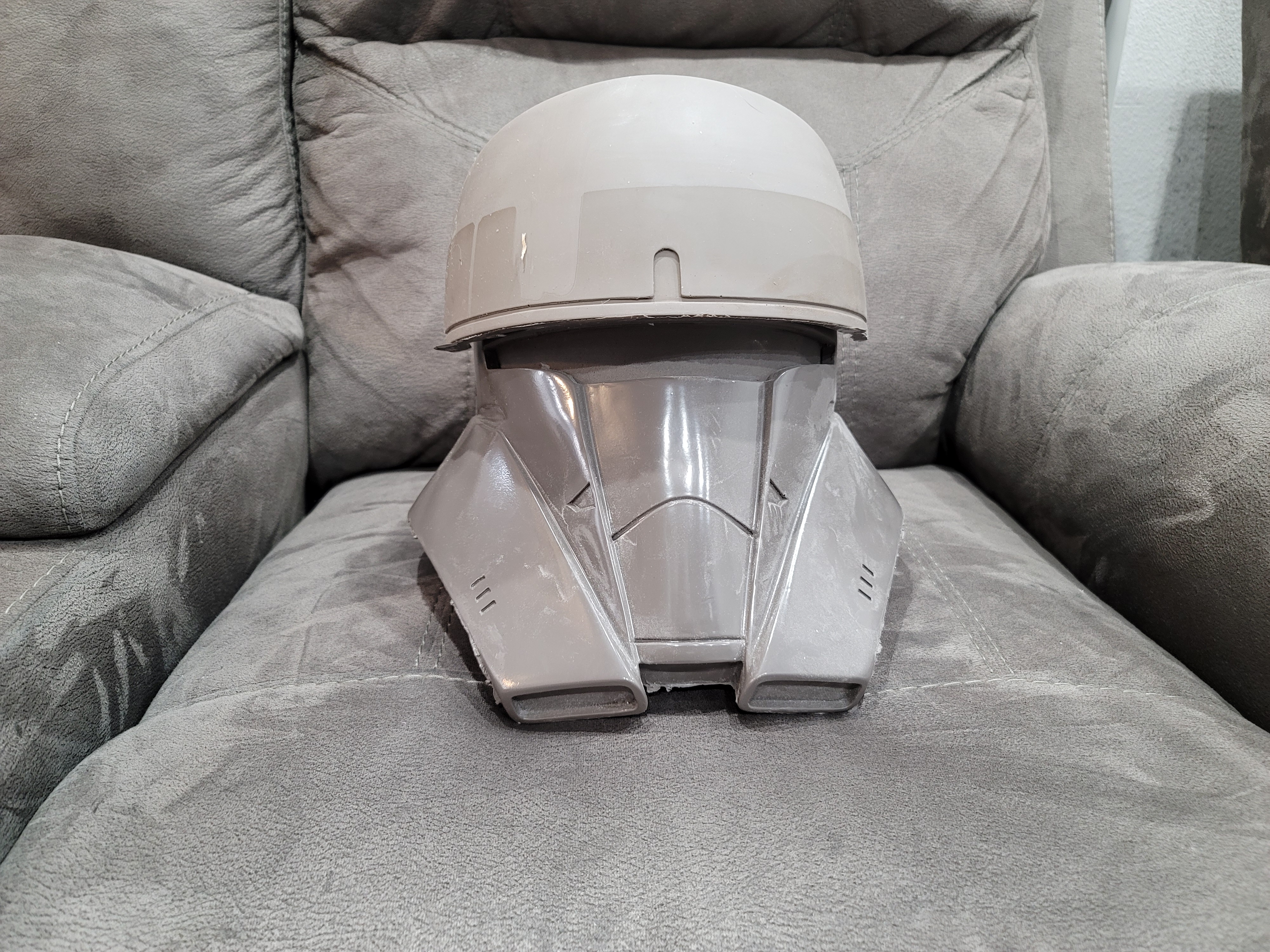 The dome had some waves and dents due to some thin parts of Kevin's mold so going to have to fix those later:
First I did a few passes of bondo and spot putty to fill in the pin holes and also to fix the wavey parts on the dome:
I did a few passes of filling and then inspecting and sanding and repeating haha. Eventually I laid down a coat of primer to reveal additional areas for improvement. I primed with etching primer from Duplicolor. Then I did more filling and sanding and repeating: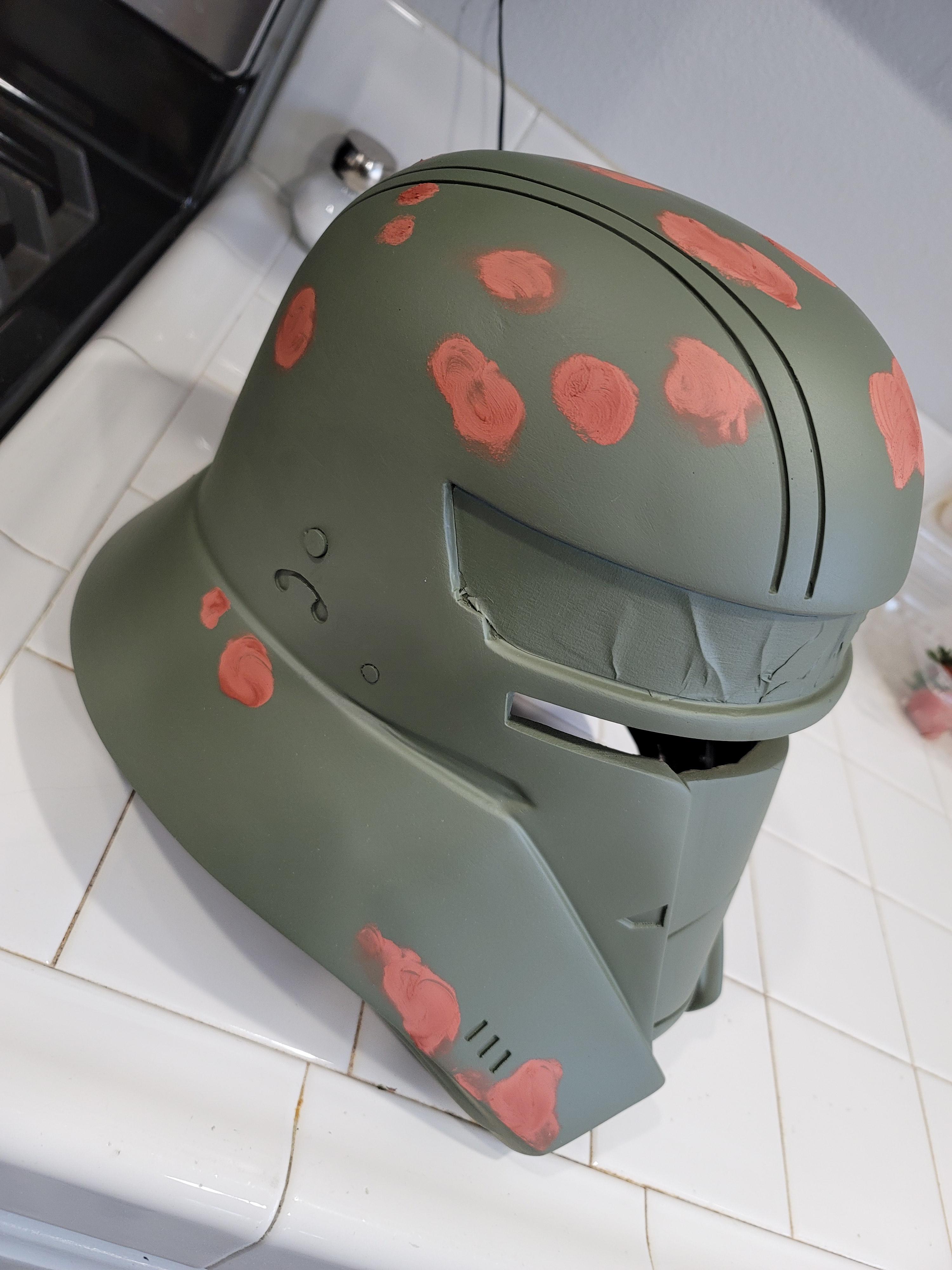 In hindsight I probably didn't need to be sooooo crazy with all of the filling and sanding but I wanted to make it so this thing looked like it came right from the factory before I dirtied it up.
Here's the helmet finally ready for paint: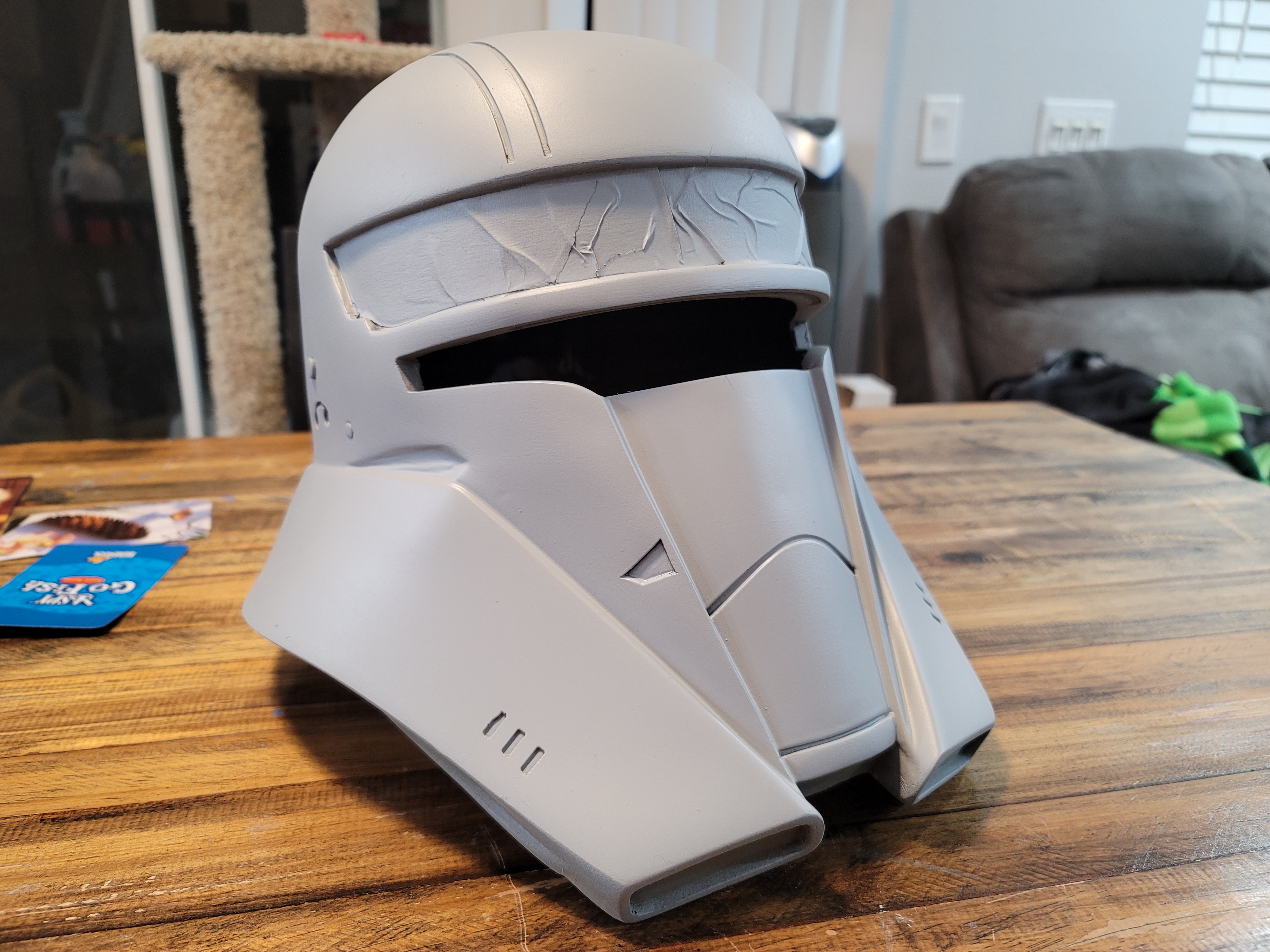 I usually like to paint with Duplicolor but they don't have anything that matches the color I needed so I decided to venture into Montana Gold spray paint. I ordered a few different colors and landed on Montana Nato. I had never sprayed with Montana before so initially I had a hard time getting a good finish. Finally figured out that I needed to hold the can a lot closer than I usually do. This is after I finished with the base coat: