Been lurking on here without a build thread for long enough.Communities aren't built on lurkers and after looking at awesome builds from so many talented people I figured it was time to get into the fray.

I've always loved TMNT and wanted a legit Leo costume. As a kid TMNT were, by far, my favorite action figures and movies and my first homemade costuming experience was my mom making me a ninja turtle costume for Halloween from dyed green long johns and a carved foam shell when I was 7 or so. The design of the turtle will be my own. I loved the costumes from the movies when I was a kid but I also wanted Leo to look a little meaner...and a little more "ninja-like" and have some of the design elements that I've liked from all renditions of the turtles (comics, graphic novels, movies, TV shows, etc)


So, here's what I have so far. Making decent progress on the body. it's all roughed in but fine tuning, detailing, skin texture, etc hasn't been done yet. I roughly sculpted 2 different front shells (right and left). I'm not sure which one I am going to go with yet. I think I'll keep adding detail to both and make the decision when I get further along. I've also got Leo's swords about 80% done and his shell about 75% done. Still a LOT of work to be done but finally making progress after scoping the project and working on the mannequin for a long time. Life gets in the way sometimes.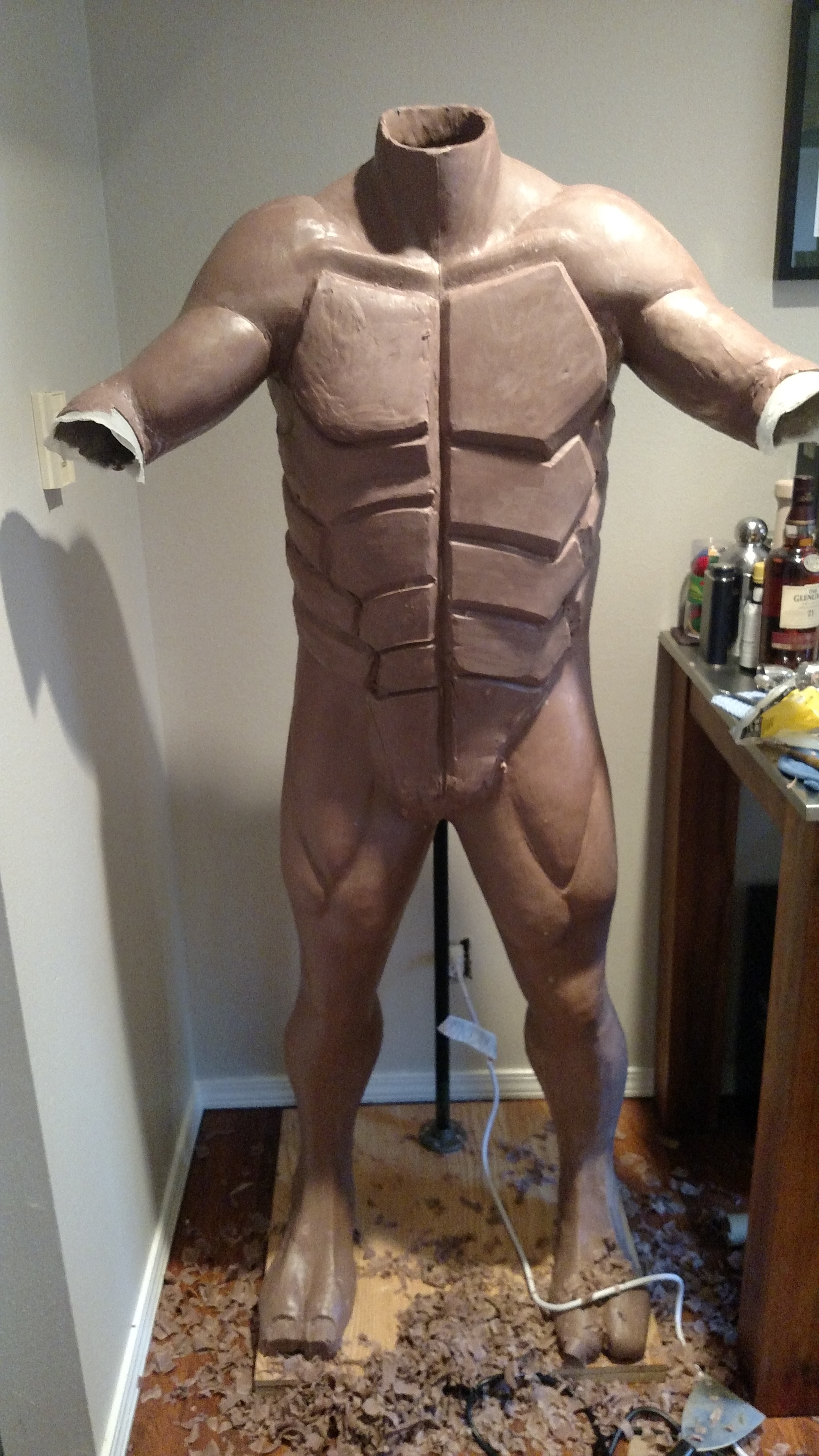 Last edited by a moderator: