Sr Member
RPF PREMIUM MEMBER
So ive been dealing with these hinges for the last several days and thats it.... IM DONE WITH IT! no really theyre done
Though Im also done with it... cant say how fed up i am with them but so glad that theyre (mostly) done.
So first task was to take my cut strips and make the hoops. I first bent the strips using pliers into a rough u shape, and placed the 2mm steel rod I was going to use as a pin, into the middle. Then placed the strip into the vice and clamped it down at multiple angles till i had my shape. To make each hoop, took roughly 10 to 20 minutes each and was just the beginning of the tediousness of this task...
I also soldered half the hoops to add strength and to stop them opening over time.
To help make the hoops more uniform and to remove all the humps and bulging from bending and some of the dents, i placed all the hoops on a length of rods ans filed them back and round
After chopping up the pins and started placing them into the frame to test and figure out how im going to messure and bend the strips to fit.......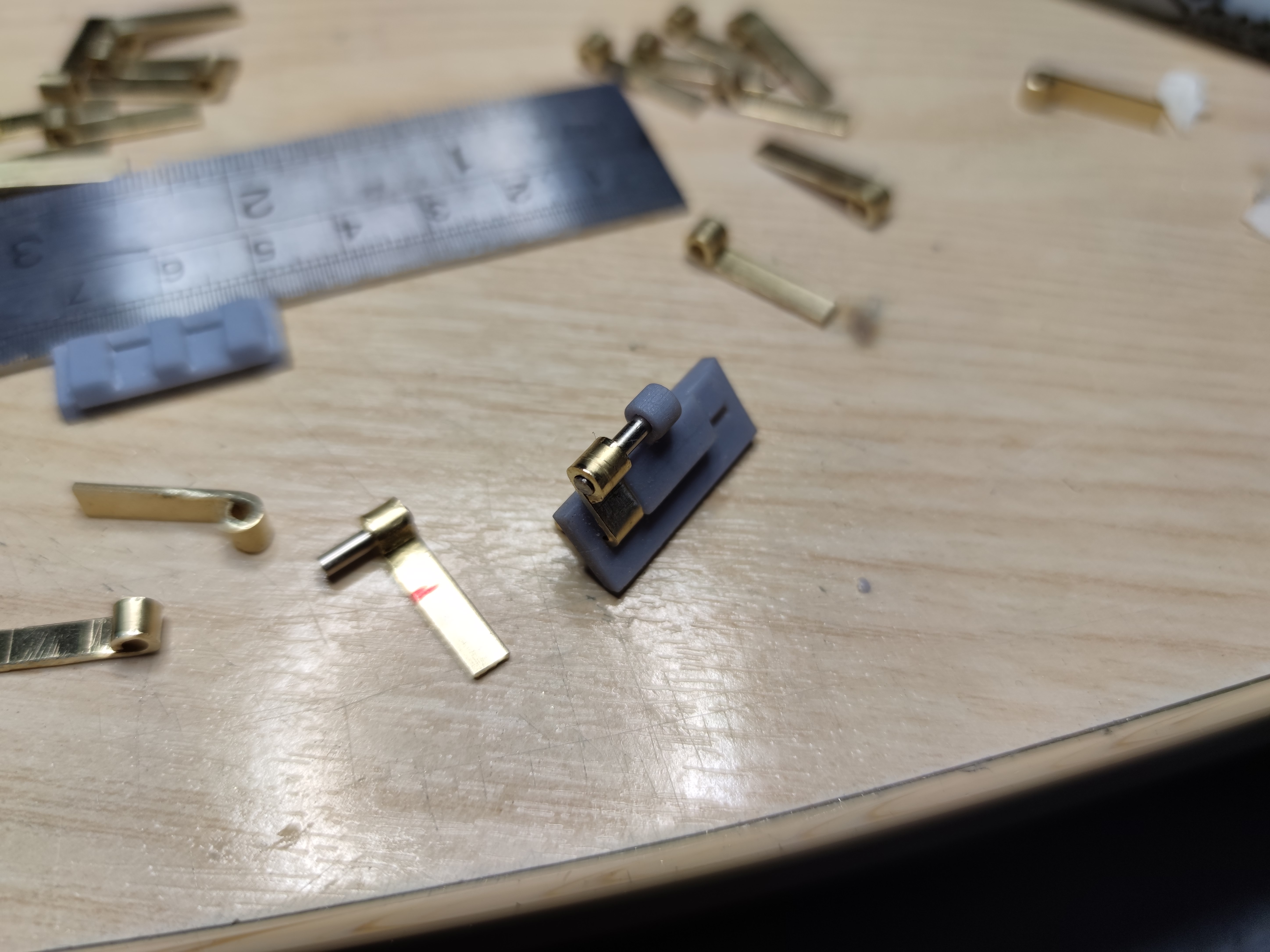 In the end it took me ALLLLLL DAY today (and several hours yesterday) to finally fit all the strips and I had to go by eye and figure out where to bend it... Fiddly as hell is an understatement.!
It genuinely took far too long and Im kinda inclined to slightly rework the design to make it a little easier in the future... If i can be arsed to be honest.
Because everything is eyeballed... they dont all quite line up perfectly.... They should be fine for the tricorders, but the protectionist in me is really tweaking here...
And when fitted, things might not perfectly close without perfect zero gaps.......... oh well....
At this stage Im forced to go with its good enough! Just so i can be DONE with this and get back to the rest of the thing!
Anyway
HInges are done... for now. Well not quite, i still need to solder the ends of the pins to the brass and then dremel them back flat... But must put on a mask, using leaded solder!