Master Member
RPF PREMIUM MEMBER
Before: (photo courtesy RomansEmpire)
After:
I recently got one of Roman's AMAZING weathered ANH Obi-Wan lightsabers with the chrome 4-piece pommel. Being me, I had to take it apart, mess with it, and make it my own. I've always loved how this saber just looked beat to hell, so I was definitely going for the heavier side of the weathering scale on this one (and might have gone a bit overboard). The only parts I swapped out from the original RE kit were the transistors, which were swapped for vintage 70's Motorola short profile transistors.
Do most people leave their windvane part spinning loose? Most photos I see it in the higher position, so are they gluing it before it meets the threads there?
I had no experience using gun blue, but I really wanted to see what I could do with it here. I tried modeling the weathering on how most people's "real parts" lightsabers looked, so my main focus was making the grenade as aged as I possibly could. This is where I made my first mistake...
When I disassembled everything and started beating on the parts with a hammer to get all the dings and dents I wanted, i neglected to remember that I should have kept the grenade body and stem screwed together. Because I had them separated, by the time I was done hammering the grenade, I had bent the top rim and the two parts wouldn't screw together anymore. After a TON of filing and fiddling and more hammering, I eventually got the two parts back together, but you will notice in the photos below that there is a bit of a gap around this connection now. It's not horrible, but noticeable. I think it adds to the authentic old look of it though. I'm not entirely finished with the transistors or clamp yet. Right now they are only held in with their wire stems, but it's pretty stable. Now we come to the bluing.
I first used the following methods to weather my grenade and booster after lightly going over them with steel wool (not entirely removing Roman's weathering):
- Ammonia fumes in a bottle
- Soaking in hydrogen peroxide
- Soaking in lemon juice
- Soaking in Coca-Cola
- Soaking in vinegar/salt
- Soaking in water outside overnight
- Burying in dirt overnight
- Baking in the oven
- Birchwood Casey Super Blue
After all that I found that the most successful method was simply wrapping it in a water soaked paper towel and leaving it outside overnight. This gave it a nice layer of rust that survived later cleaning, scrubbing and bluing. I found that the ammonia, coke and lemon juice did little to nothing to my grenade.
SUPER BLUE PROBLEMS / QUESTIONS:
I found the gun blue to be very frustrating. After getting the booster and grenade completely black, they would get a white film (which easy came off) but then they would instantly start rusting and lightening up. This happened even after several treatments. And after soaking in cold water and drying, the blue would STILL come right off on my hands, and any light scrubbing would take it off as well. This is why my booster isn't as dark as I would like it right now, it simply wont stay on. I let it sit for 24 hours, I even sprayed the parts with BC Barricade. I even tried just lightly drying them instead of scrubbing and it still came off.
Does anyone know what I'm missing here? The same thing happened to the brass parts with Brass Black, though it stuck a bit better than the steel parts, it would still rub off. I know many people just spray the whole thing down with a matte coat of paint, but is that the only option to not get the stuff all over your hands anytime you touch it? I still want to re-blue the booster to get it darker, and possibly a little more on the grenade as well.
Onto the photos: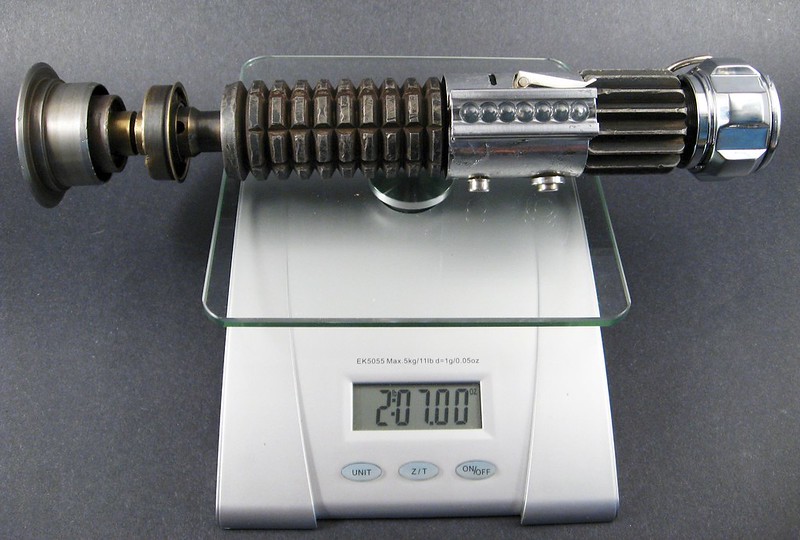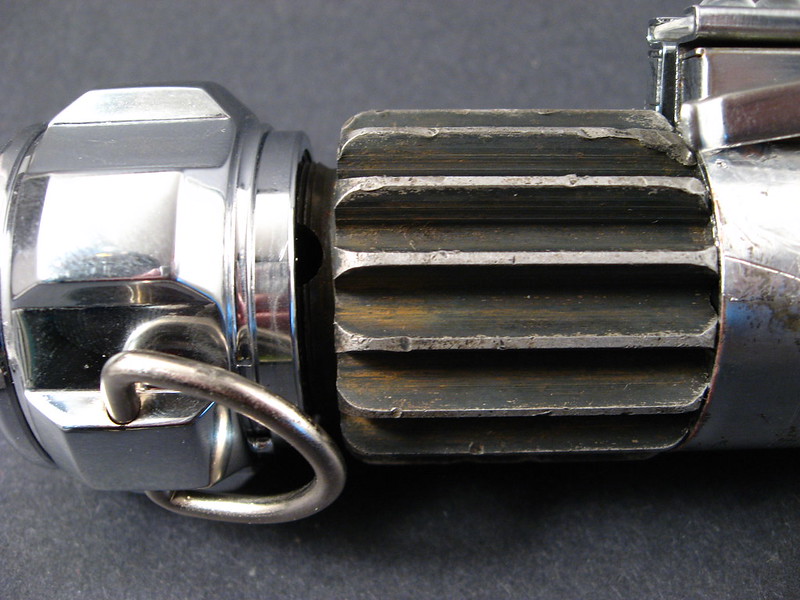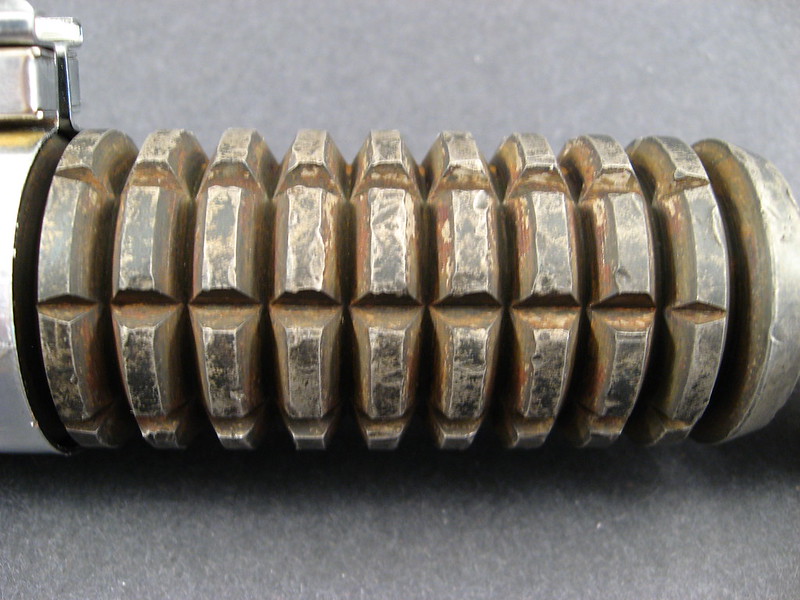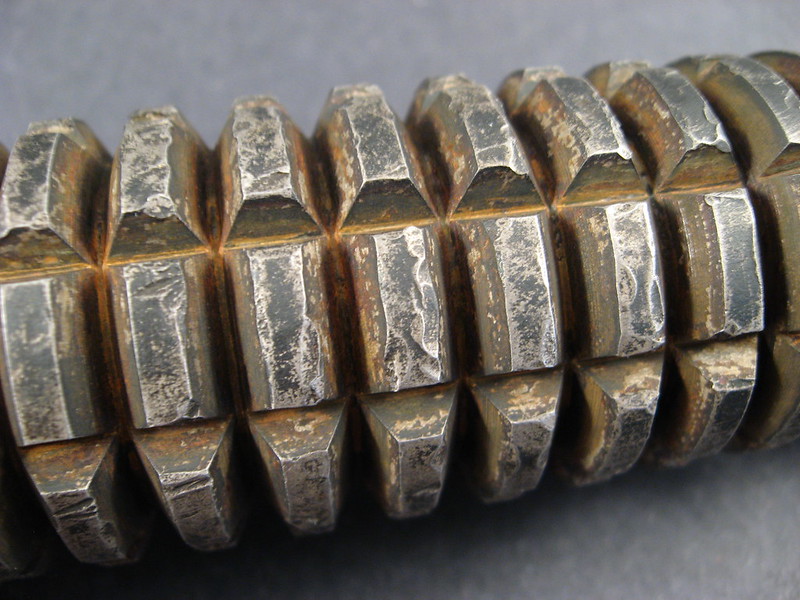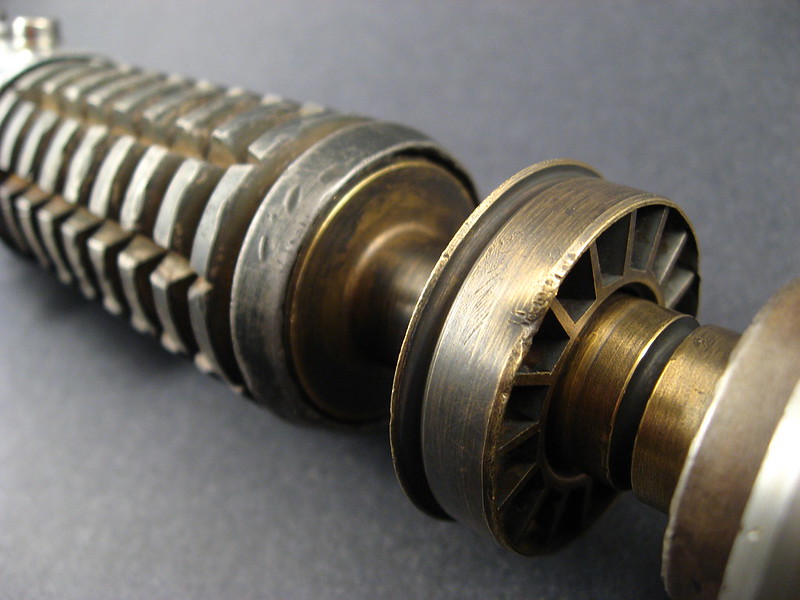 Last edited: