Well-Known Member
RPF PREMIUM MEMBER
After a few upgrades and changes to my suit which I'll post later, I took my suit over 2000 miles to Silicon in California to get the Andy Weir seal of approval. He was a super awesome guy to meet in real life and we must have geeked out a good 20 min. The inscription reads, "To Wayne, The Real Martian. -Andy Weir"
I also ran into Adam Savage while he was doing his incognito walk as Iron Man, so he has now seen the suit in person as well. I couldn't hear him with the fan in my suit going but he seemed impressed when I looked at my go pro video.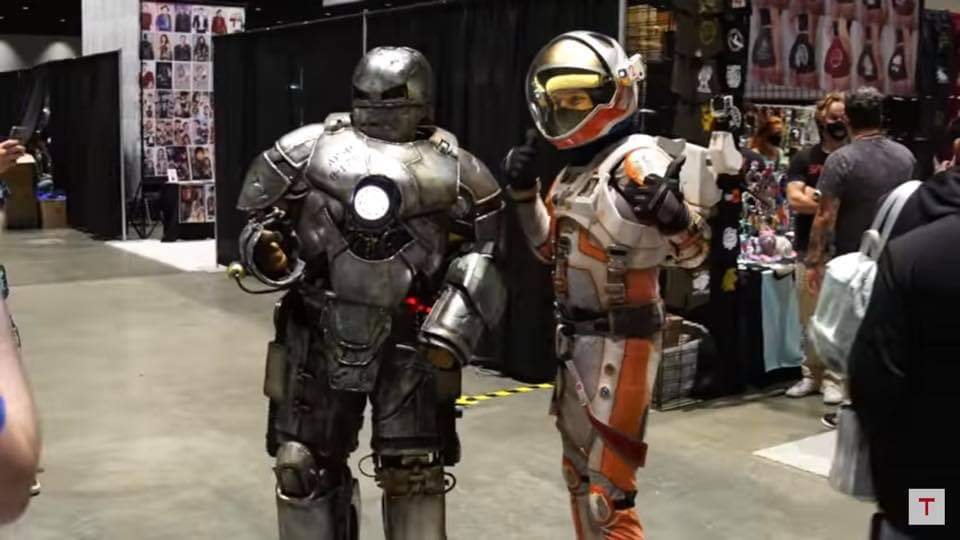 After a long trip home, the suit is now on a manaquinn ready for display in a cosplay gallery at a more local convention.