Master Member
RPF PREMIUM MEMBER
With so many members showcasing progress on their own shield - and me wanting to do the same without having yet another personal thread, I thought it would be nice to have a community "Work-in-progress" thread where we can all upload our progress photos and share ideas.
Big thanks to those RPF members (and you know who you are!) who have contributed so much valuable information and tips on painting this shield, I hope to have you join in on this.
Below is my first attempt.
This was meant to just be a practice run and I will be stripping this thing clean and do it over. That being the case, I did not bother to do a completely perfect masking job.
I learned a lot about how to work with this paint and am confident I can doo better next try.
This was done with completely warmed-up paint cans - and yes, I believe I will be shaking them much more inbetween coats next time.
Painted laying horizontal on a lazy suzan rig.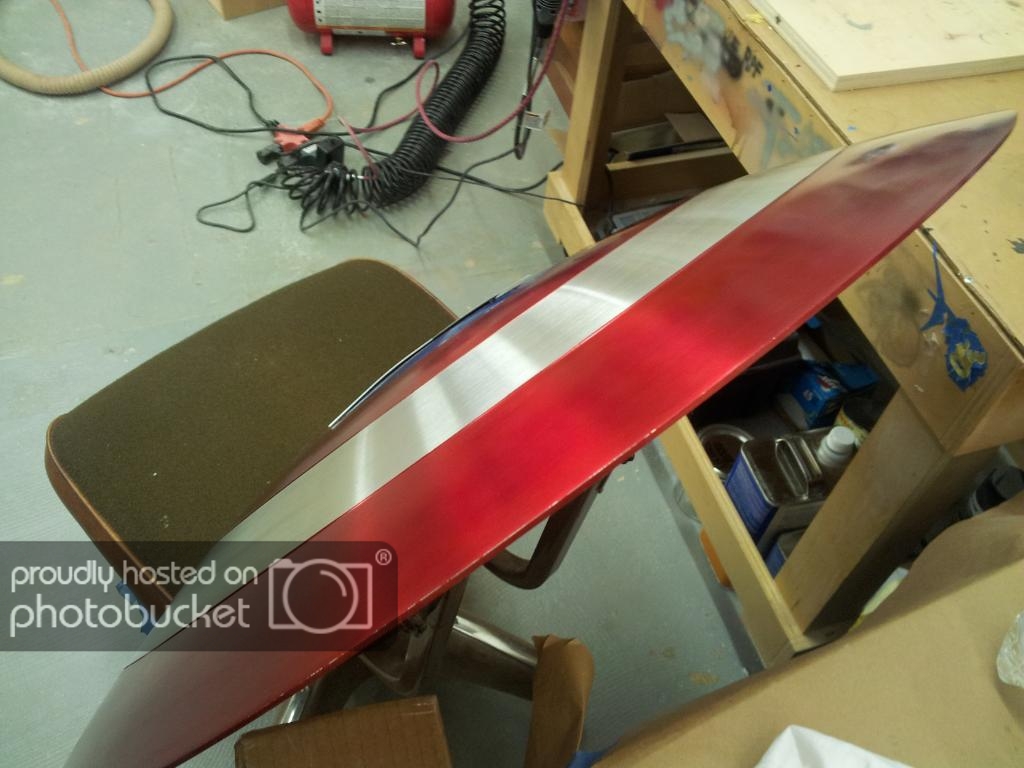 I can see why it is suggested to paint these vertical - the paint does not "spot" as much as is apparent in my test I did on a metal paint can.
The metal can was painted vertical in several light coats with the final coat a tad heavier. It was wetsanded then clearcoated with Krylon SATIN clear: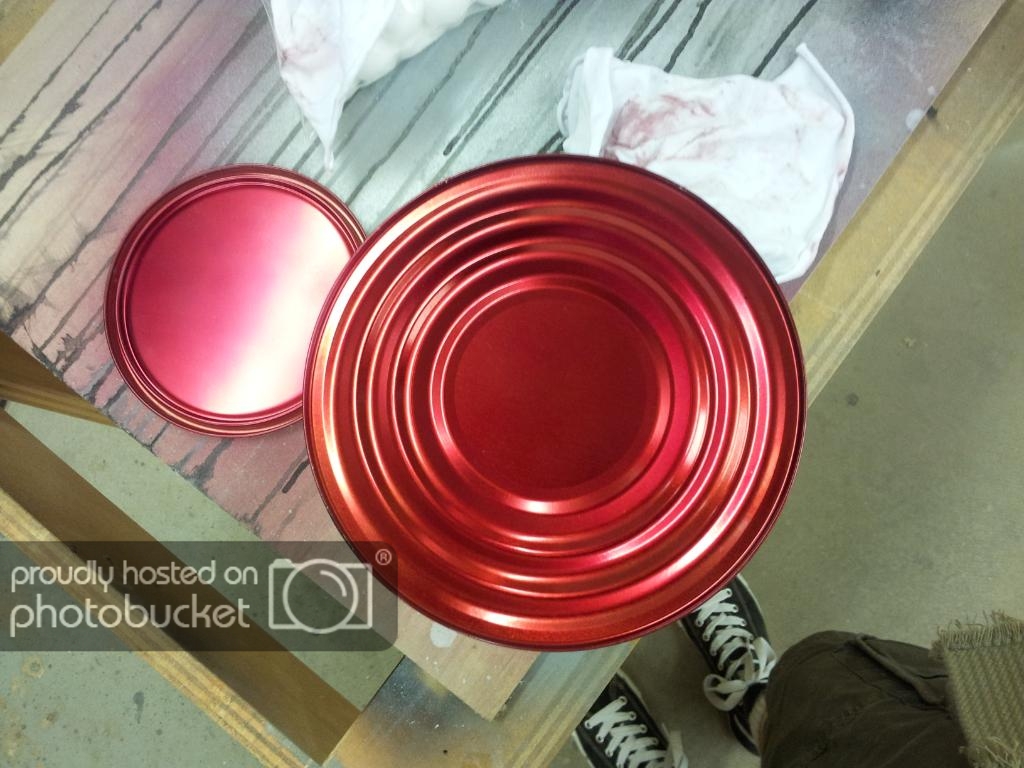 Here is just the blue - which I went too heavy on - next to a metal paint can lid painted in the red. Again, the lid was painted vertical, wetsanded and then clearcoated in Krylon Satin.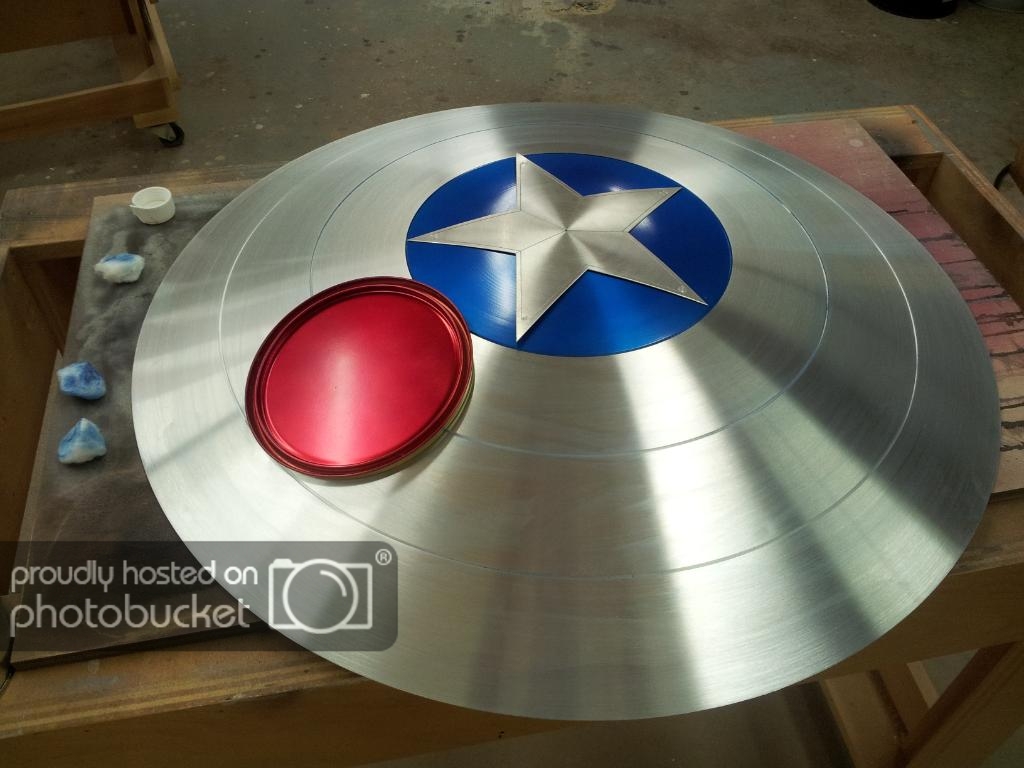 Buffing the paint proved to be most helpful in retaining an even shine and was buffed again after the Satin clearcoat (the clear helped to reduce the uneven paint, but not toally. Buffing helped bring out the anodized metal shine).
While others have been clearcoating in a gloss, I feel Satin better retains the anodized metal look and keeps the sheen more in line with how it looks in the movie.
Stripping this should be a fun and messy adventure, but I am looking forward to improving the paint job next time.