Looking good markus. I used the "Foam as Food" idea also. Sprayed the foam lightly with regular spray can, so the foam can be eaten by the paint and look like mashed potatoes (or Space Food).

View attachment 1463222
Nice to see your tray again - it just looks great! And this is what inspired my build. Yesterday, I really thought that foam was an original idea; now I figure out that I had probably read about this in your build thread and stored it somewhere in the deeper layers in my brain.
What I want to try, is to scratch the surface to make it look like a "meal in progress".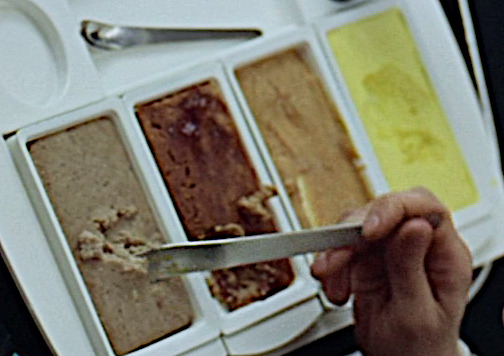 However, I just read that floral foam is a very unhealthy material (formaldehyde, etc.). But I think I can find a better material with similar properties.
Last edited: