Greetings interwebs!
So you may or may not remember my old Iron Man Mark42 7day speed build thread (
http://www.therpf.com/showthread.php?t=183263&page=3
)
But I'm at it again... Procrastination strikes again and now I have 10 days until my deadline and I'm going to try bang out a TASM2 suit!
This is my very first suit and first time puff painting (which im the most worried about) But I have done a lot of research and as ready as I'll ever be.
This is a speed build so it wont be perfect or anything close. I also have so little time that I will prob only update this when I have time.
Ok so let's start!
First step was contacting
Orhadar
at
Gun Head Design
for the file for his "amazing" spider-man 2 print. He got back to me extremely fast and bought this TASM2 file. I quickly sent it over to
Fabric on Demand
and was quoted 10 days to print and 3-5days to ship. Shockingly after they received the file it only took 10days to arrive on my doorstep.
Then I ordered a set of Frames and lenses from
Tjack
and got them very fast as well.
Now they are in my possession, I can start. Im starting with the faceshell. Im using
Gimpee
's pep file and got it printed, cut, and glued in a few hours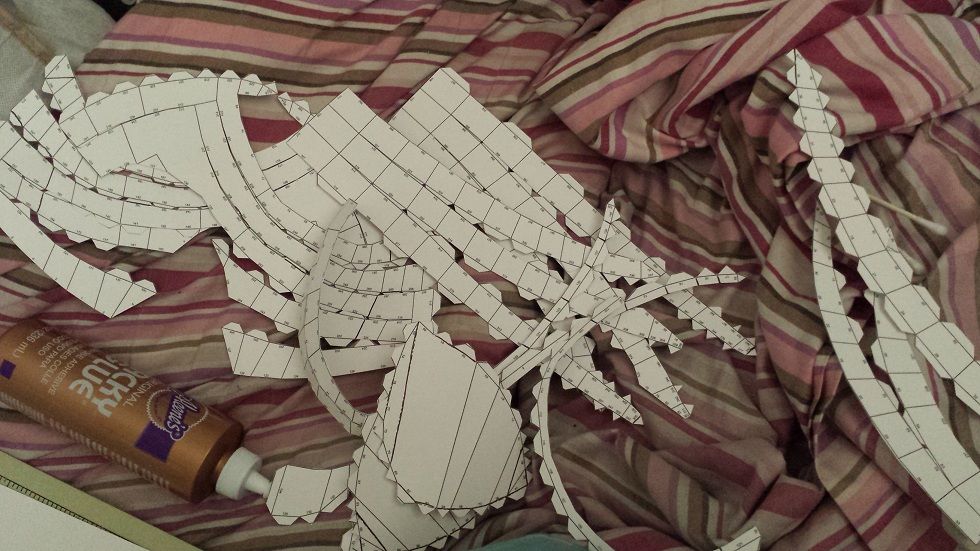 I will be fiberglass resin-ing the outside then slush around some liquid plastic on the inside, maybe tomw.
Last edited: