Dear forum members,
After my first Scratchbuilt model (Turbolaser Diorama
https://www.therpf.com/showthread.php?t=264524&p=4039969#post4039969
) I have decided to try it with a second one. A studio scale Snowspeeder 1:10 scale. This project has been a big challange for me as this whole modelling still feels new to me. In advance sorry for not posting the progress of my work for the past 14 month. I wasn't convinced that I could build this model and did not want to post pictures of something what ends in a chaos.
The Snowspeeder is one of my favorite models from Star Wars. Another reason for building it was that I thought that I won't need to vacuum form any parts and could build all parts somehow pretty easy. At the end it wasn´t so easy, for me very complicated and much harder than the Turbolaser diorama. The main issue was that the Turbolaser gave me some freedom to build it in scale, the Snowspeeder not. If there is anything out of scale or shape you see it immediately and it doesn't look good.
I have bought a Bandai Snowspeeder 1:48 and upscaled it as good as possible. I have also used all pictures which I could find online.I wanted to build a big 1:10 studio scale model, like what they have used in the film.
The model is about 55 cm long, completely scratchbuild from styrene parts and building time is 6 month until now. I started it 14 month ago but meanwhile I took an 8 month break from the build as I didn't want to see it anymore. Many parts needed to be build twice because I made mistakes.
Now as the model is very advanced I wanted to show it here in this forum. It is still not finished, some things are still to do and it also need to be painted. This will happen during this year I hope.
Please find attached some pictures of my model. Almost all parts except the fuselage are not glued yet because I want to paint the fuselage first. All other parts are fixed with tape for the pictures which looks not perfect but good enough to get an impression I think.
I hope you like the pictures of my Snowspeeder.
Thank you and best regards,
Mark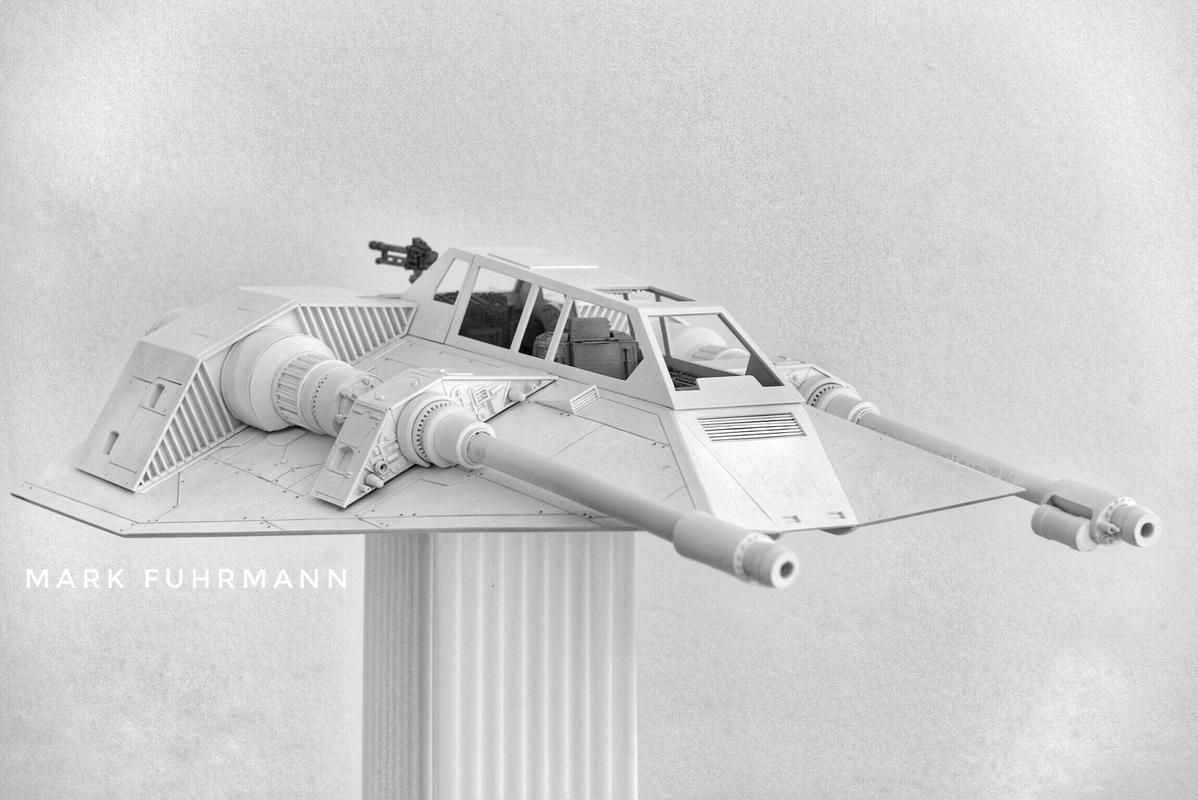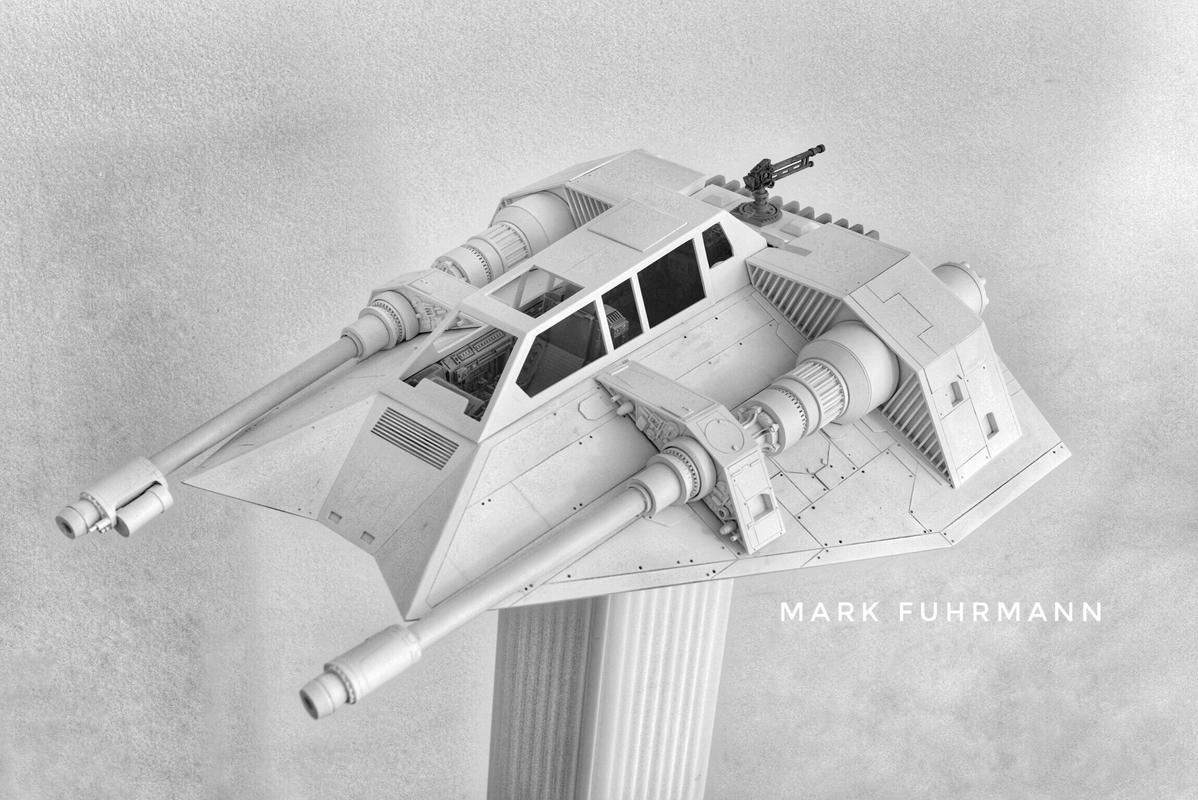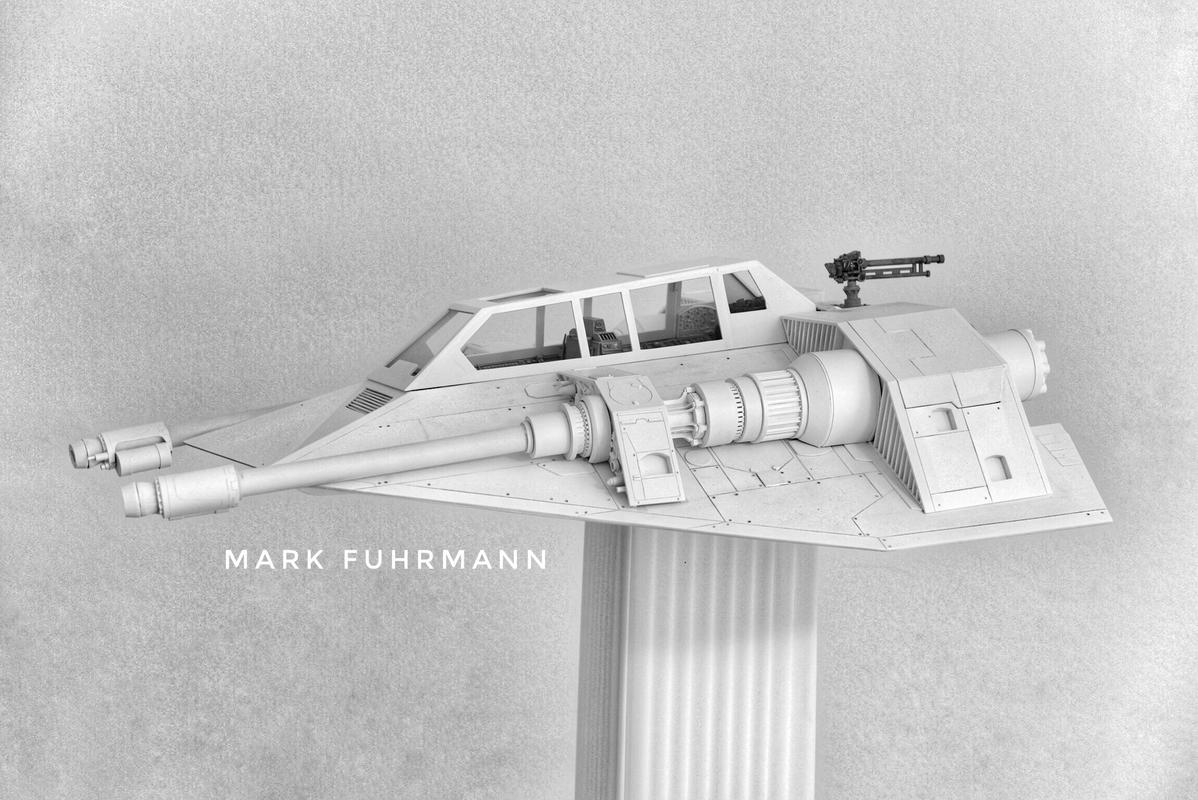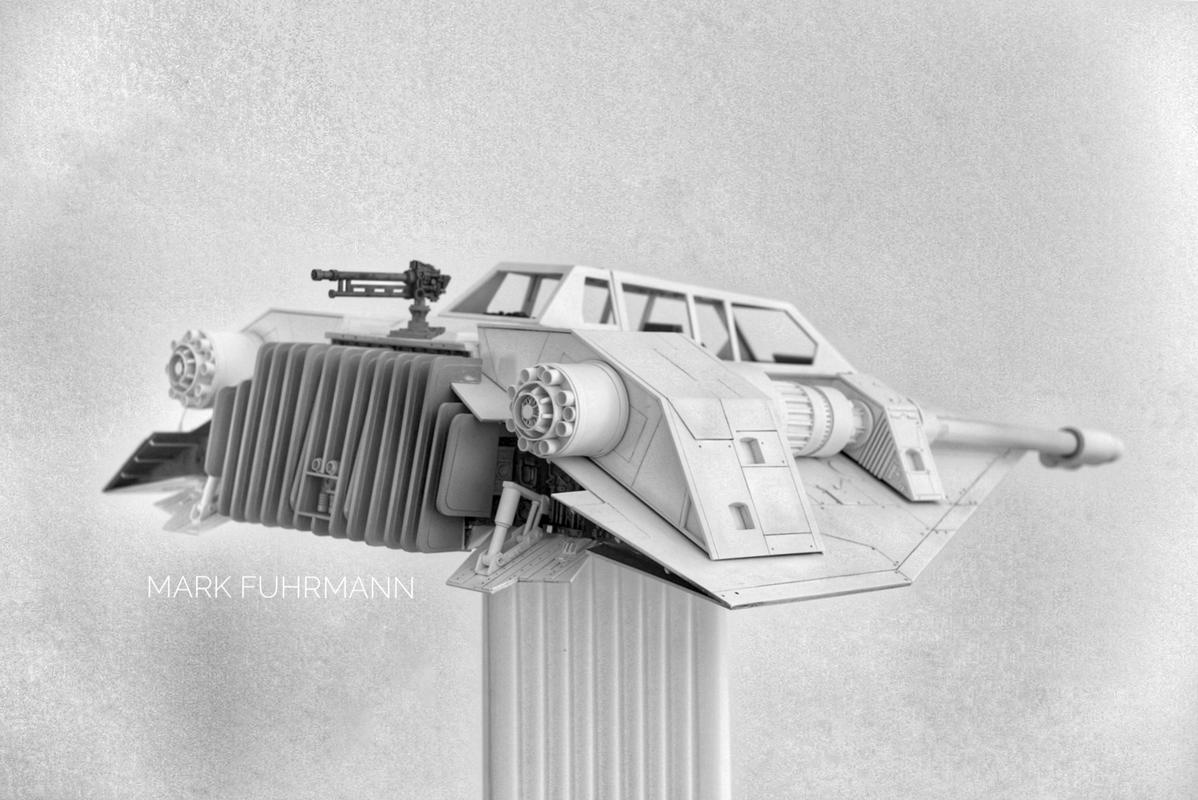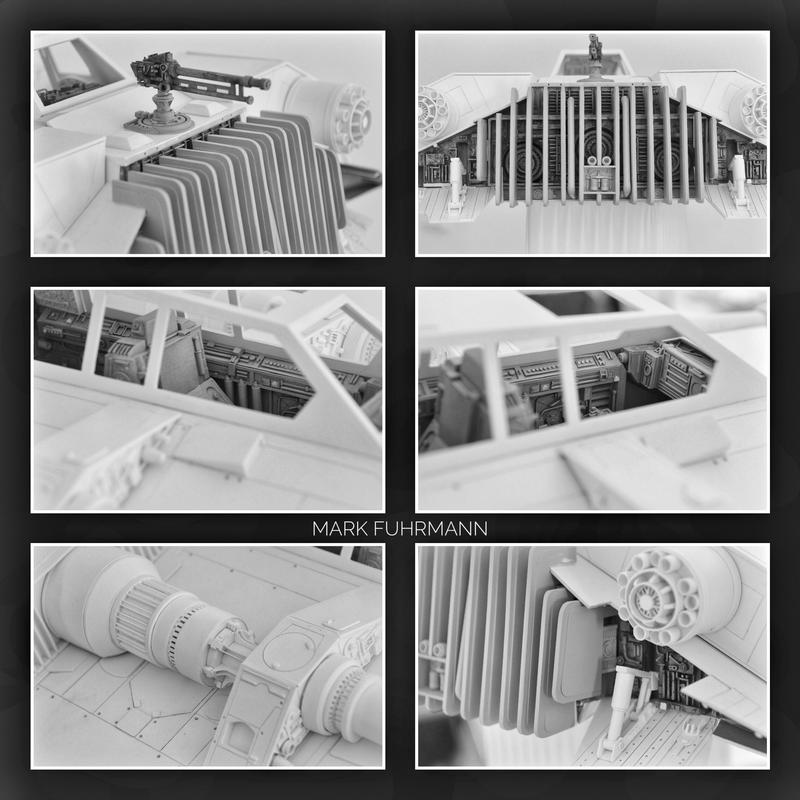 Last edited by a moderator: