Sr Member
RPF PREMIUM MEMBER
Limited run for the two Edith Keeler prop newspapers as seen on Spock's tricorder in '
The City on the Edge of Forever'
.
The newspapers are available and ready to ship today. I have added new photos at the end of this post showing the finished papers.
Buy on Etsy:
Star Trek TOS 2 Edith Keeler Replica Prop Newspapers the | Etsy
Buy on eBay:
Star Trek TOS - Edith Keeler - 2 Prop Replica Star Dispatch Newspapers | eBay
The price is $39.95 for U.S. orders, with calculated shipping based on size and weight for international orders.
Australia is not currently available as a shipping option due to excessive delays in shipments to that country.
If you are in Australia and are interested in buying a set, please contact me first so I can set up a custom shipping option for you.
This set will include both versions of the '
Star Dispatch
' newspaper.
1. F.D.R. Confers with Slum Area 'Angel' - Feb. 23, 1936
2. Social Worker Killed - Undated 1930
FREE EXTRA: 1986
San Francisco Register
prop newspaper replica, as seen in
Star Trek IV: The Voyage Home.
I have fully restored a very high resolution scan of the entire original surviving FDR prop newspaper page, and have it ready for printing.
I also have a copy of both of the prop-accurate interior pages for these newspapers. I'm working on getting the scans for these pages ready to print. As with the original 1960s props, page 2 and page 4 will be the exact same page, repeated. The interior and back pages are entirely filler, with no relevant content.'
The '
Social Worker Killed
' page will be carefully assembled using the correct content for the visible portion of the page, and authentic vintage prop newspaper filler for the rest of the page. I will be using reference material from my collection of Earl Hays Press vintage prop newspapers to ensure that it is as authentic as possible.
The newspaper page measurement is 17" wide and 22.75" long. This is the measurement of the front page when it is unfolded. The full 4-page sheet will be 34" x 22.75" when unfolded and opened flat.
These will be printed on an actual vintage broadsheet newspaper press, with the exact same type of newsprint paper as the original props. Check out the other listing for my '
Back to the Future
'
Hill Valley Telegraph
newspaper prop replicas. This set will have the same kind of quality and accuracy.
The source of the FDR prop scan has requested that a specific credit be placed on that page. These details will be carefully hidden in the text of one of the filler articles at the bottom of the page, and will not be obvious or distracting.
The price for this set will be $39.95, which includes Priority Mail shipping in the U.S. ~ International shipping rates will be automatically calculated by eBay or Etsy. These newspapers are wider than my '
Back to the Future
' replicas, so they will require a larger mailer, which will increase my postage costs.
All pre-order buyers who purchased this set before October 1st will receive one extra copy of each newspaper.
Thanks!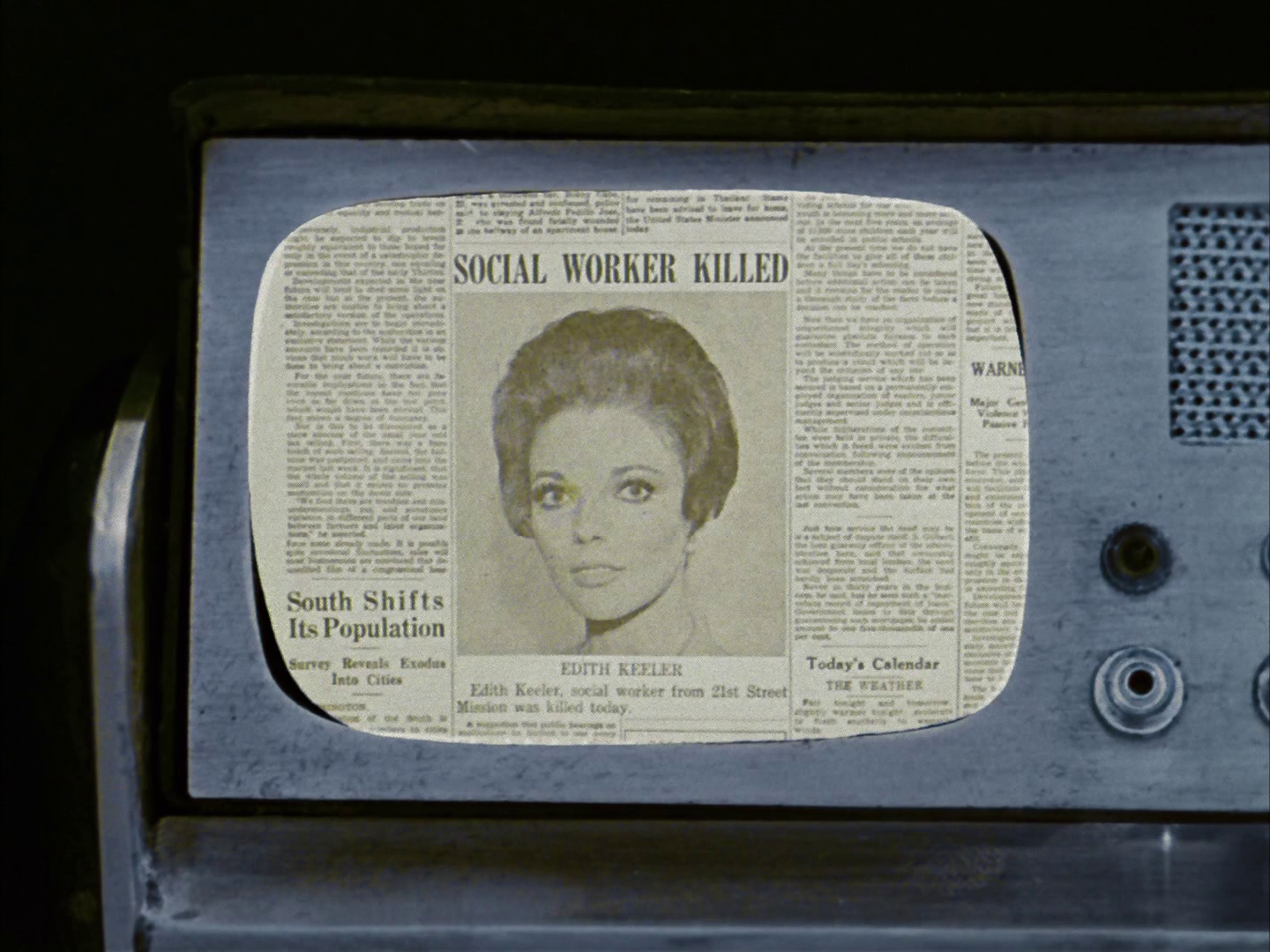 This is a section of the restored high resolution original prop scan: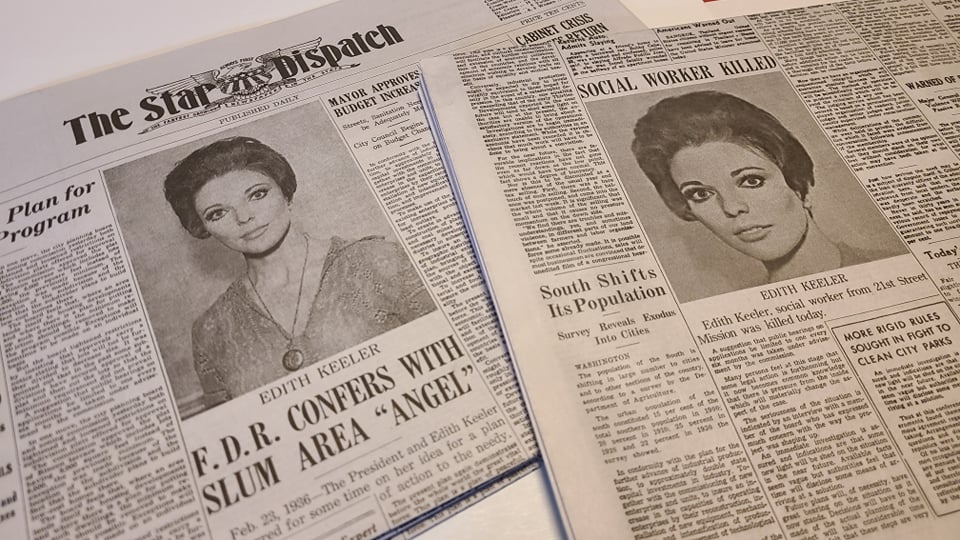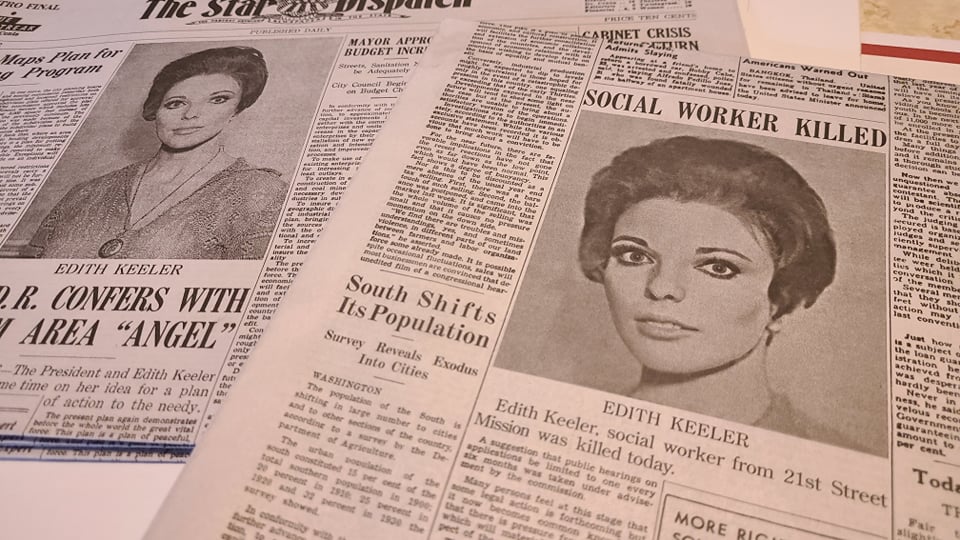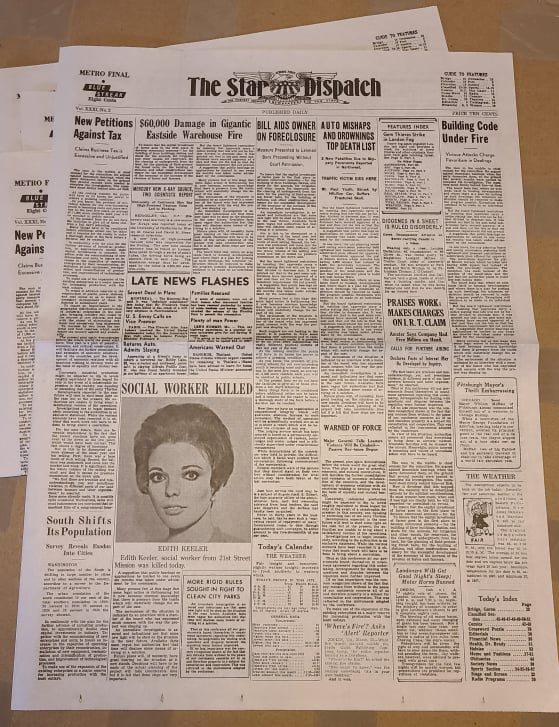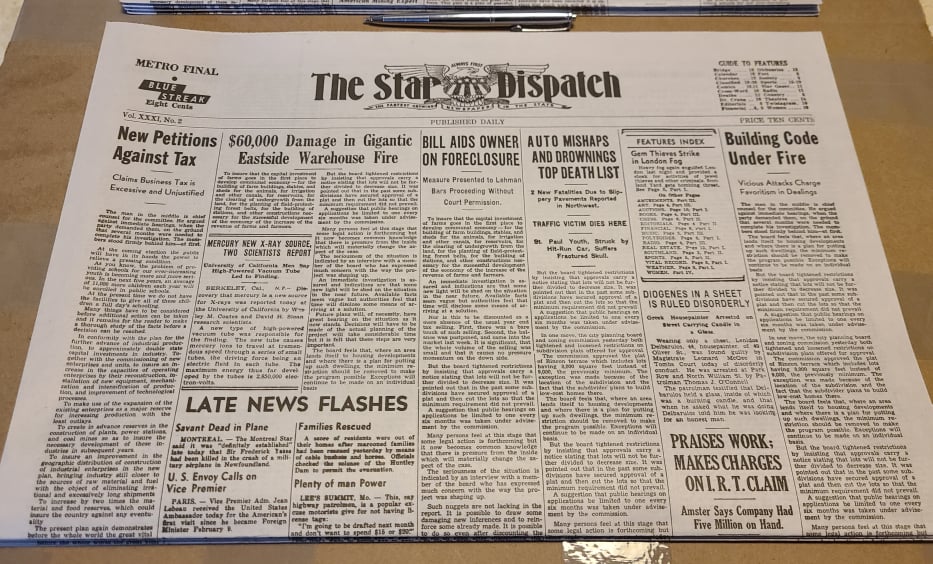 Last edited: