Hi all. New to this forum, although I've been collecting props here and there for a few years now.
Here are some photos of a few of the things I've collected. It's not everything, but the stuff I have photos of.
This is a fiberglass jackolantern I got from Propstore years ago. it was used in the production of "Sleepy Hollow".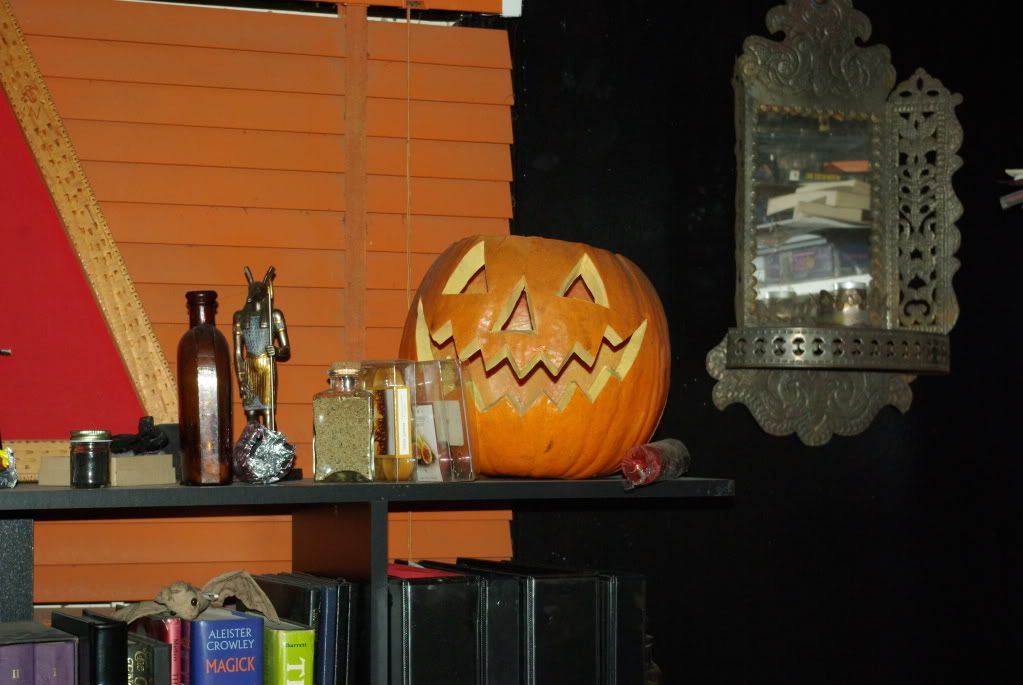 I have a bunch of stuff from "Buffy the Vampire Slayer". Probably the most impressive is this fiberglass head from one of the villains in the musical episode.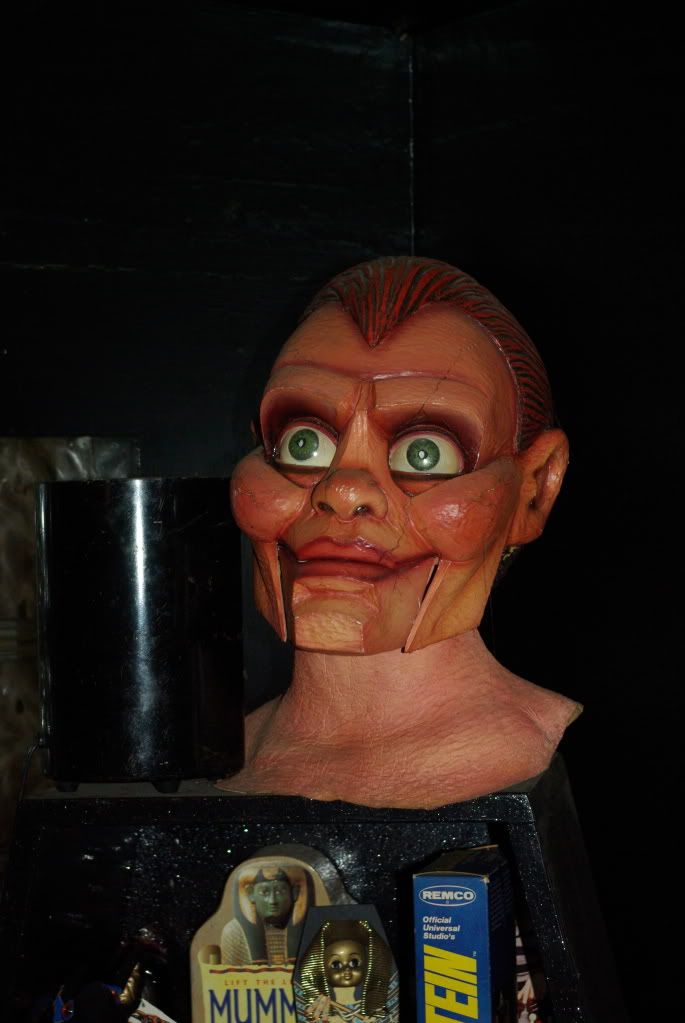 This is a stop motion cat puppet used in "A Nightmare Before Christmas". It was masterfully brought back from the brink of doom by a restoration by the folks at Tom Spina Designs. If they hadn't fixed this puppet up, I think it would have disintegrated by now. The foam latex was as brittle as it gets, and crumbling away from the armature.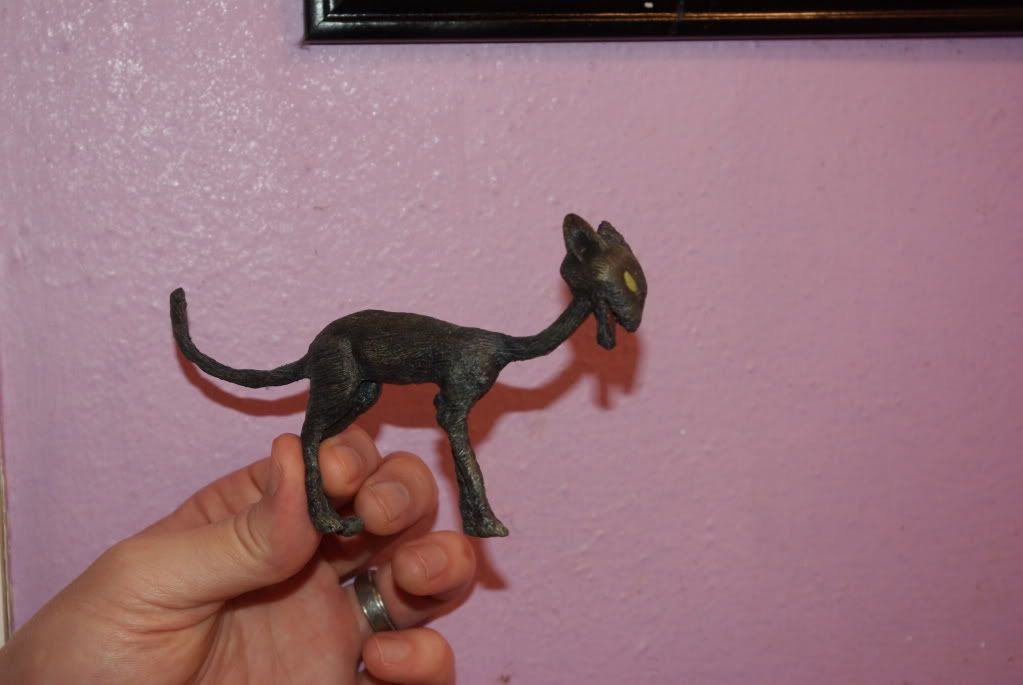 Looks great now! TSDs also created a nice protective display for the piece.
I'll have to get photos of the rest of my collection. I have a bunch of fangs, stakes, wardrobe, and various odds and ends from Buffy, as well as a couple of things from the original "Conan the Barbarian", Hostel 2, and e few others.