Dark Crystal is my childhood, probably the earliest film that I can remember seeing. Like so many other people, it had a huge effect on me; both terrifying and intriguing. The Skeksis have always been my favorite characters in the dark crystal, their design is absolutely incredible, I love how they are just humanoid enough to be practical, but alien and scary enough to feel otherworldly. Anyway, I have always wanted to make a skeksis costume but never got around to it, mainly due to finances, if im gonna do it I want to do it right. I just finished watching Age of Resistance on Netflix and it reawakened the desire in me to build a skeksis costume. So, I have decided that the time is right and I will finally undertake the journey to make one of my all-time favorite characters in film into a costume.
I will be constructing SkekTek, aka the scientist Skeksis. Hes not the strongest Skeksis by any stretch, in fact the weakest, but he was always the scariest to me as a kid; mainly because he is the one actually draining all the essence out of all the podlings and gelfling. His design too is absolutely incredible in my opinion. So after much research and thought into the matter, ive kind of worked out how to build this guy. Hoping to get this guy ready in time for 2020 Comic Con. Ive never been to a con before, so it will be my first time going. Somehow it just feels right to have a costume of one of my all time favorite characters for my first con.
Ive begun construction on the frame. I need something to work off of and something to pattern off of for his costume. I am trying to be conscious of weight here, I want to make something that is not gonna be too heavy, I need to be able to wear this for decent periods of time without becoming tired. With that in mind I decided to make his frame out of PVC pipe. Ive formed the PVC using a heat gun in order to bend it to the shapes I need, and then ive drilled holes and bolted the pieces together with 2" bolts. Also used screws in some places, as well as metal strapping material to secure the shoulders. Pretty happy with the progress ive made so far on the upper body frame. I want to make frames for his arms but im not entirely sure how I want to do the joints, currently experimenting with some ideas. The lower body frame will likely be made out of boning, similar to a hoop skirt.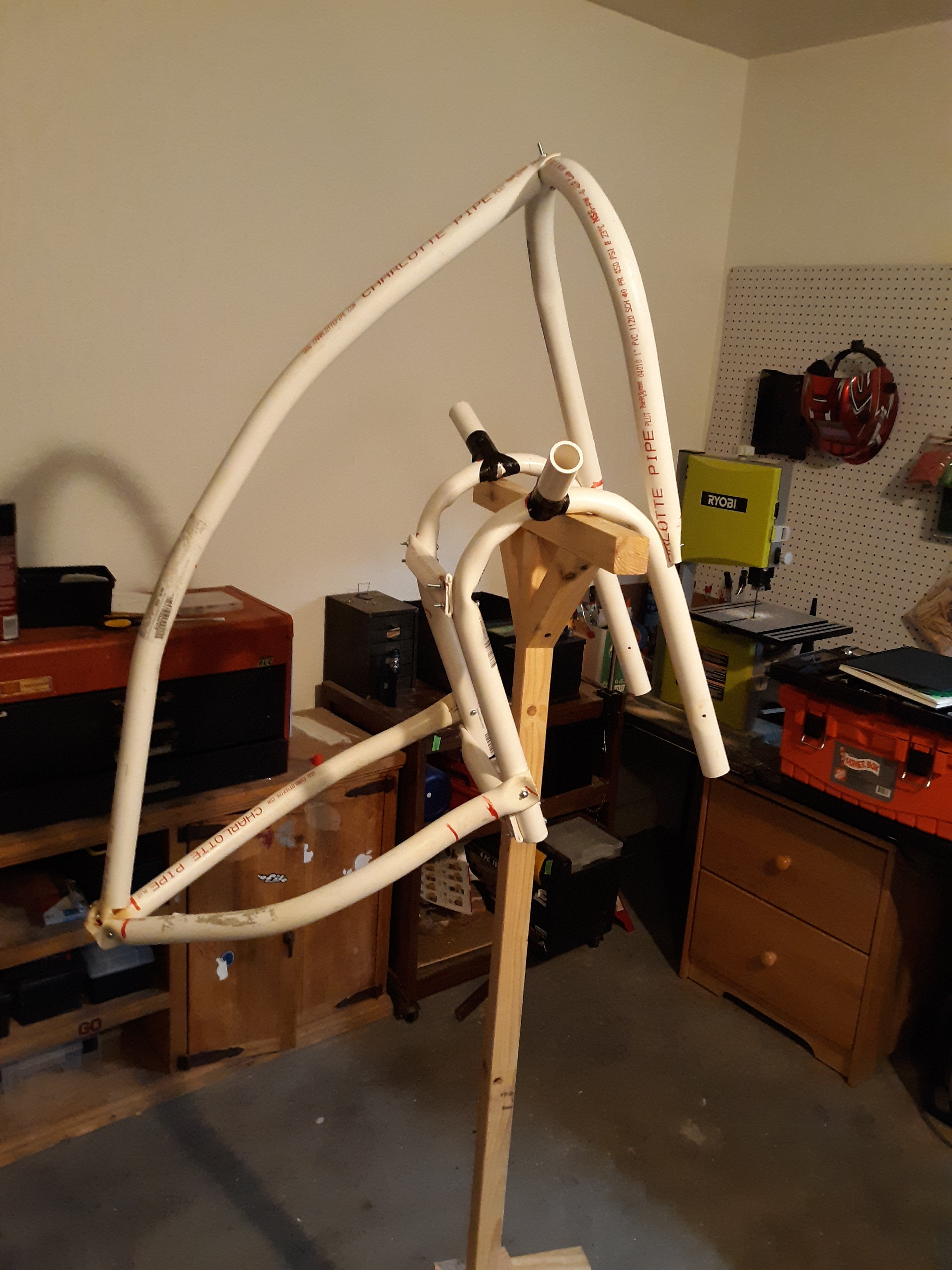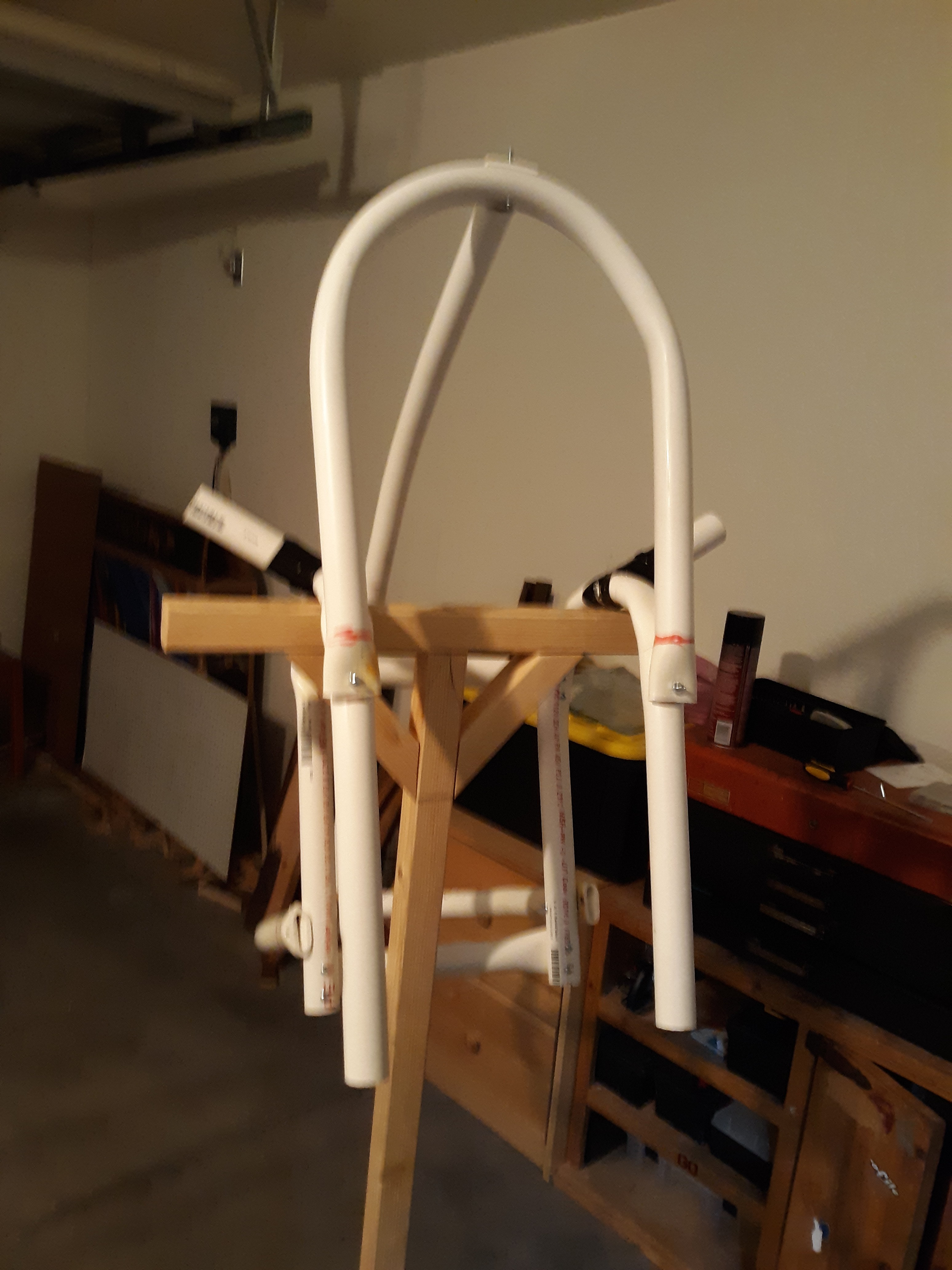 Here are some different pics of the frame as it is right now. Ill probably add a few more pieces. I definitely want some kind of jig to hold the head up when my hand isn't controlling his mouth, so I can give myself a break every now and then. I also still need to make the arms, as previously stated, I want to make sure that they are removeable though, for ease of transportation and also so I can work on him and fix him if need be. The frame is fairly light, but also surprisingly sturdy and robust, more than I thought it would be.
This is just the beginning, more to come.