Sr Member
RPF PREMIUM MEMBER
So this is a two-part question, and I don't know where best to post it. Doesn't really fit with any of the forum categories here.
Anyway. Basically I'm looking to find a specific type of bolt or screw for a replica prop I'm working on. Specifically the HAL 9000 "brain room" sign.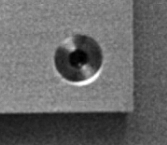 I've made pretty accurate signage printed on aluminium sheet (I have some seconds in the "junkyard"), but I'm having difficulty sourcing the bolts that they used to fasten it to the door. So I have two basic questions here.
1) What is the machining terminology for the lathed/turned finish whereby you have ultrafine concentric rings engraved into a flat surface? I believe it's generally known as "facing" on lathed parts.
The upshot of the finish is that a flat cylinder, for example, will have a bunch of radial wedge-like shapes, bright and dark, reflected off the surface, crossing through the centre of the object. This is one of these things that's harder to describe than to show. Like this: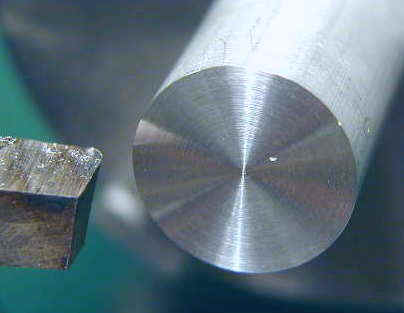 So. I'm looking for bolts with this finish on their flat cylindrical outer surface. Is there a name for this? It's not the same as a brushed finish. Apple used a lot of steel screws with this type of finish on their G4 and G5 computers.
2) How can I find a bolt with a head that looks like this? I don't care about the specific type of bolt - I'll cut off the head to fit the sign anyway. It's just the outer surface that matters.
Specifically I'm trying to find a stainless steel bolt, faced, like this, with a perfectly flat outer surface. A tiny bit of chamfering on the outer edge is fine. Cap head ideally - no knurling and parallel sides, preferably not countersunk. Not stamped with the steel alloy type or part number. 12mm in diameter, with a roughly 4mm hole for an Allen key.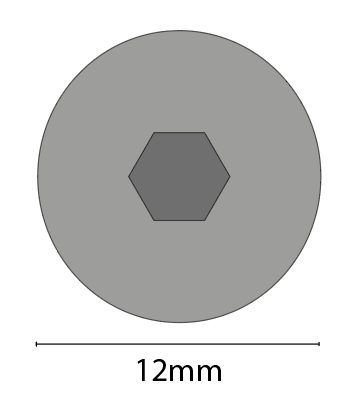 There are the cylindrical standoff picture hanger/glass panel things, and those would be fine, but I'm having difficulty finding one of the correct size with a hexagonal recess in the centre. Most are featureless on the outside, since you don't want to encourage people to unscrew the glass panels you have on the side of the staircase or whatever. There are the bizarrely-named "sex bolts" or "barrel bolts/binder bolts", but I can't find the right size.
Right now I'm sort of resigned to buying steel countersunk bolts and faking up the finish. Stick them in a drill chuck, turn the bolts slowly, and use sandpaper to crudely simulate the look.
(NOT what I'm looking for ideally - this is countersunk!)
Anyway. Any other ideas?
Thanks!
- nkg
Last edited: