Hi all, I am new to this forum.
I browsed the web for custom projects (mainly Star Wars themed) and stopped by here. I am truely amazed by the quality standards around here. There is just unbelievable good work around...I needed to check again today to be sure it was no dream! Just WOW! :cool
I am from Germany (so please excuse my English) and I am more a collector of toys (Star Wars vintage original 3 3/4" line), but used to build some dioramas from time to time to present my collection.
Because of the quality around here I am a bit afraid my standard is maybe not high enough, but please keep in mind that this is my first scratchbuilt ship. I was tired of waiting for Hasbro making a Khetanna (Jabba's Sailbarge) so I thought I build my own.
This project should result in kind of a model with playable features, so a mixture of Toy and Model. The aim to achive both leads to some cuts on both sides. The main problem was the weight and the size of that thing. I don't want it to be heavier then 3,5 kg and not longer then 100 centimeters, so that it still can be handled well, but also want it playable for the 3 3/4" figures what means I needed to "stretch" and "change" the dimensions. I guess a correct size for the 3 3/4" series would be about 160-180 centimeters long.
I know many people in here will hate this because they are doing it the other way around: Making the dimension correct....enhance what Hasbro and others have done wrong...but as said: I don't collect models, I collect toys, so I hope you will forgive me?! :ninja
Playable features (planned):
All windows of the lower deck should be movable, a hatch with movable doors and top, a cockpit, a landing gear mechanism, some light (engines, cockpit etc), some doors, movable "wings", roatating canon etc etc
Two larger doors to "play" inside with throne room, bar, stairs, artwork etc.
My main problem besides the weight and dimensions is building a ship (hull, outside) and at the same time a "matching" interieur. Everything from the outside is assosiated with the paneling in the inside and the hatches and windows etc. This, I have to admit, really overstrains me from time to time.
Material:
As you can see I mainly use Styrene boards (0,75 mm) and wood. Also cardboard for the construction. As this is my first ship I have no spare parts from other models, so I have to build everything myself. No resin, no 3d printer etc. I guess you know what I mean: My parts are handcut and therefore sometimes not that correct :lol
Enough said, here is some WIP pictures.
If you want to follow the whole building process feel free to check out all pictures here:
Khetanna | Variant Villain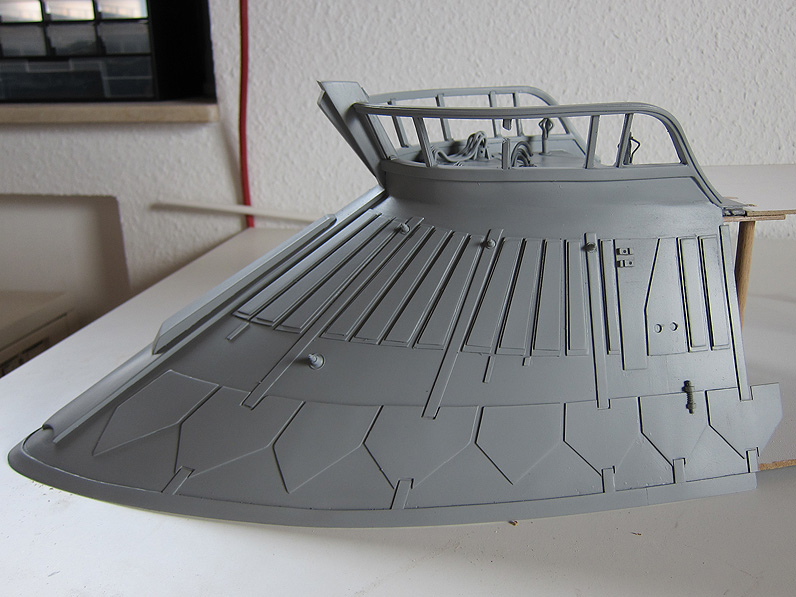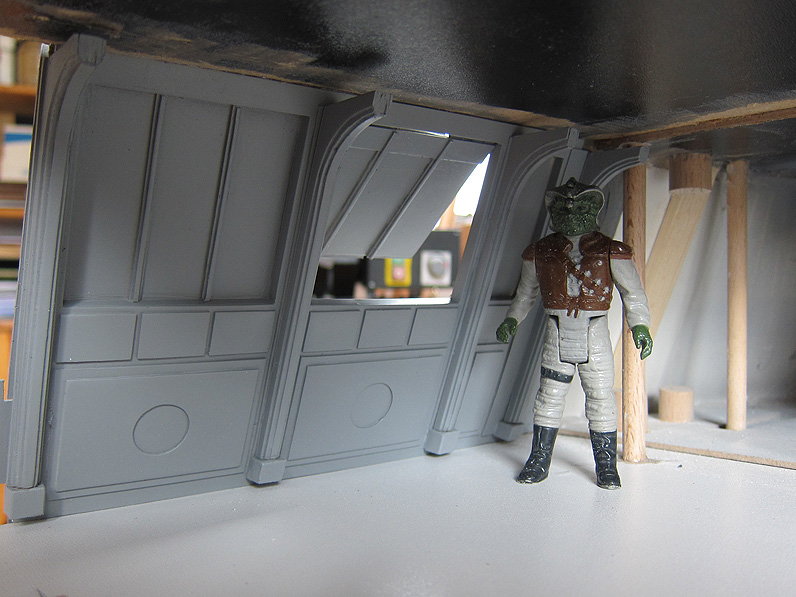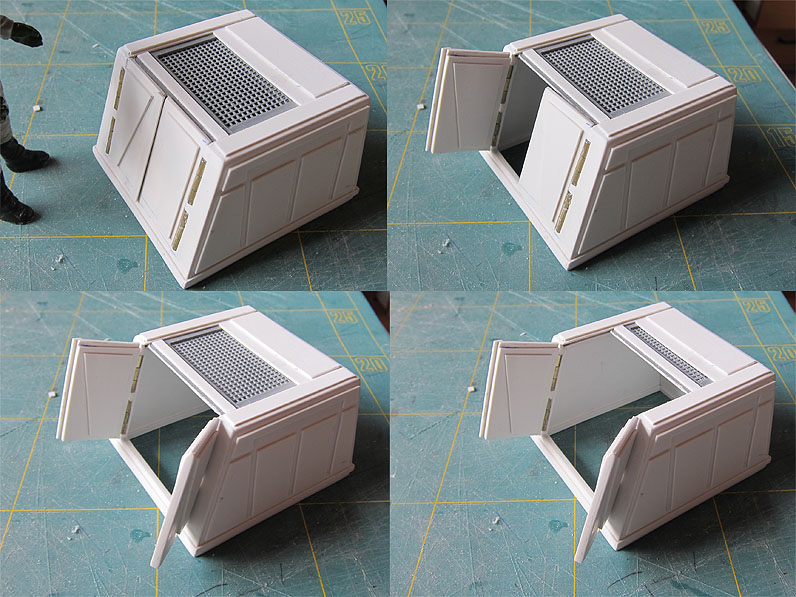 I am really excited to hear what you think of it.
opcorn
Thanks for looking.
Wolff
Last edited: